The start to the New Year did not go as planned for Lazio, as they tied Genoa 1-1 at the Stadio Comunale Luigi Ferraris.
Within the first twenty minutes, Lazio were awarded a penalty as Sergej Milinkovic-Savic was fouled at the edge of the box by Cristian Zapata. The midfielder did a great job as he positioned himself well and got in front of the defender and won possession of the ball. Ciro Immobile made no mistake from the spot as he converted and scored his tenth goal in Serie A this season. Lazio controlled the possession and pace of the game throughout the first half yet weren't able to convert on their chances.
In the second half, Genoa made key changes and the tempo shifted into their favour. The Rossoblu had very few chances yet right before the hour mark, they tied the game off the counter-attack. Off a cross from Stefan Radu, Genoa headed the pass towards safety which resulted in a counter-attack. The play went the other way with Lazio players caught out of position, and this led to Mattia Destro's tying goal.
That's how this match ended as neither side were able to score in the last half hour. While an encouraging result for Genoa, it is bitter disappointment for Simone Inzaghi and Lazio…
So, what are the three takeaways from Genoa vs Lazio?
---
Ciro Immobile Loves Playing Genoa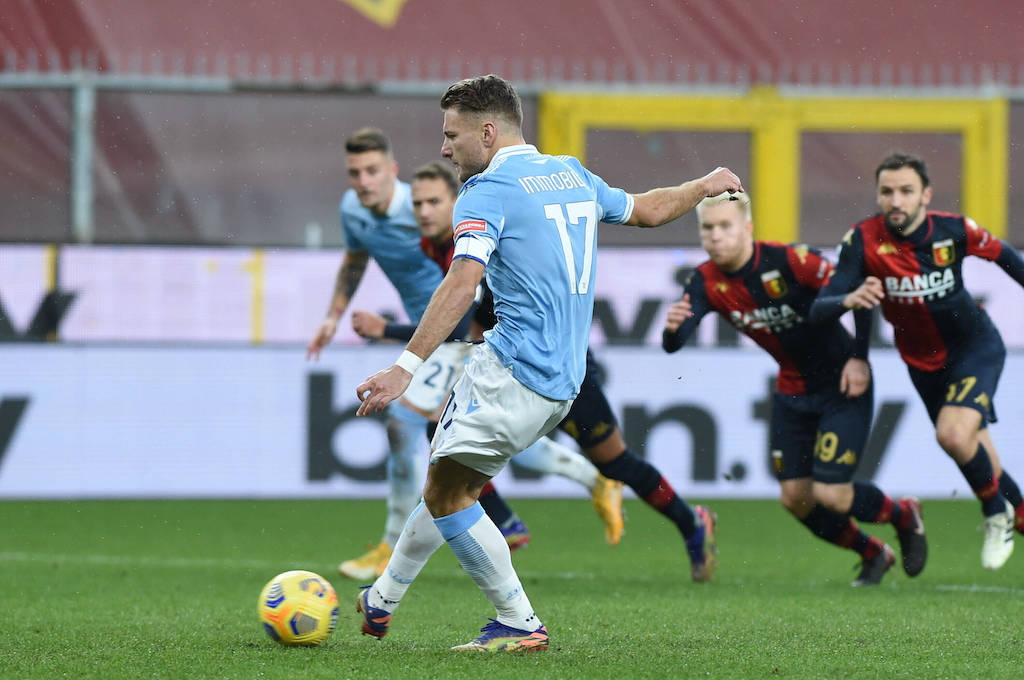 Immobile has really enjoyed playing against Genoa. Prior to their game, the Italian had scored in four straight games against the Rossoblu and over the last six games has tallied seven goals.
His opening goal for Lazio extended his scoring streak against Genoa to five straight games. The Italian even came close on two occasions to further extending Lazio's lead, however, he was unable to convert his chances.
Nonetheless, Immobile continues to have a strong season as he's scored in 13 of Lazio's last 14 matches in all competitions, scoring a total of 14 goals in that span. The Italian has been a bright spot this year as Lazio have performed below expectations and are struggling to stay atop of the table.
While there are plenty of matches still to be played this season, they will hope that Immobile's strong form will contribute to wins and help Lazio move further up the standings.
Defensive Issues Continue to Be a Problem for Lazio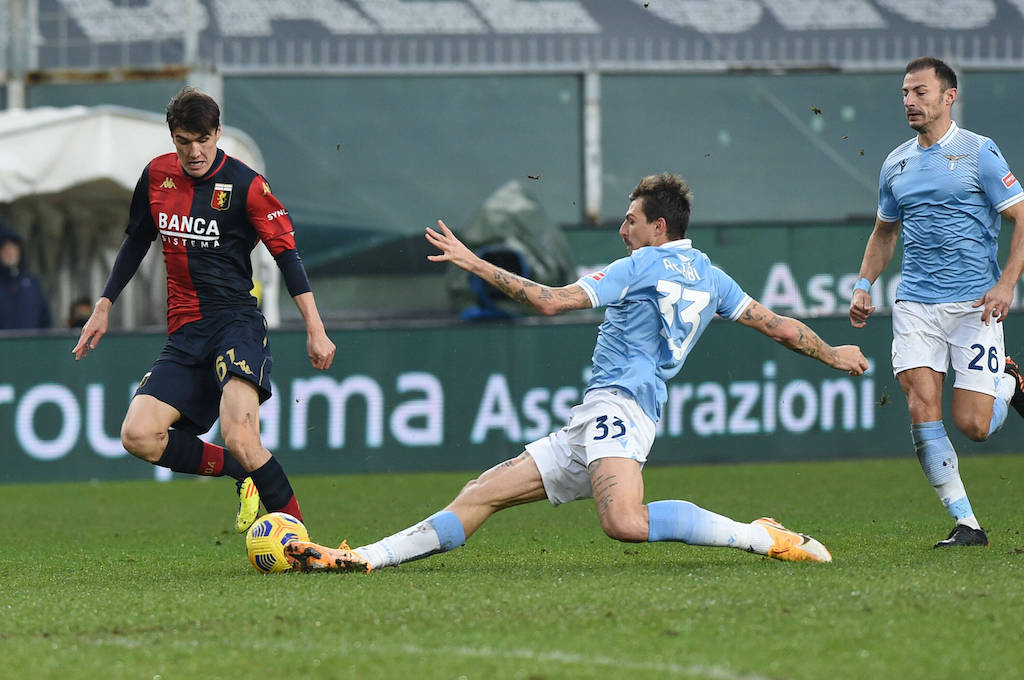 Lazio's defensive issues continue to be an issue. Throughout the match, chances were limited for Genoa, who rarely tested Lazio goalkeeper Pepe Reina. The Spaniard rarely needed to make a difficult save, yet just before the hour mark, it was one mistake that led to Genoa tying the game.
Off the counter-attack, Lazio failed to track back and, with players caught out of position along with Lucas Leiva making a terrible attempt to challenge Eldor Shomurodov for the ball, it led to Genoa scoring the tying goal.
Far too often Lazio have conceded goals from poor mistakes that should be avoided. Clean sheets continue to be hard to come by as they have earned just three in 21 matches in all competitions this year.
While they controlled possession for most of the match, when Genoa had a rare opportunity, they took advantage. The defense needs to be tighter and composed or this could result in dropping further points this season.
Simone Inzaghi Waits Too Long to Make Substitutions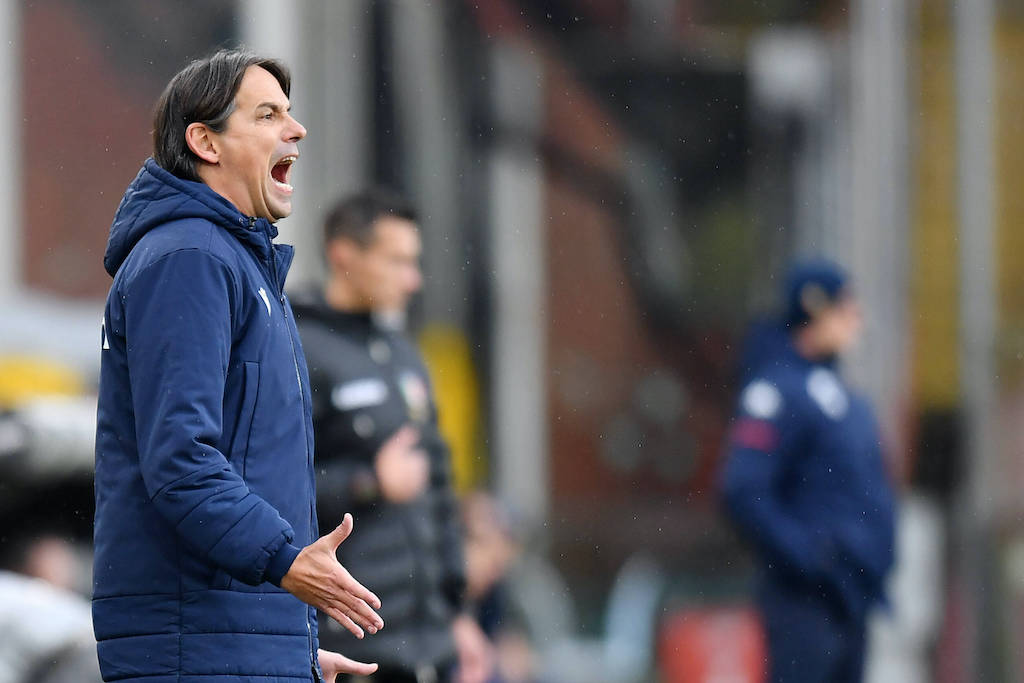 Inzaghi's decision making continues to be questioned this season.
While the Italian has shown his loyalty to players such as Luis Alberto, Milinkovic-Savic and Immobile as they have been his preferred options, he must be receptive to making changes earlier in the match.
Inzaghi used his last three substitutions in the last ten minutes of the match which should have come sooner as they failed to gain any momentum. Throughout the second half, Lazio struggled in the final third and weren't able to generate as many chances as they did in the first half.
Credit to Genoa manager, Davide Ballardini, who made all five of his substitutions in the first 30 minutes of the second half. He adapted and was able to change the game in to Genoa's favour as they made it difficult for Lazio. Bringing players on with ten minutes remaining is a challenge as they don't have enough time to get into the flow or rhythm of the game.
---
While many questioned Lazio's summer transfer market, it's hard to say it was a failure when the players who arrived are rarely used. It may be time for Inzaghi to show more trust to his other players and provide opportunities.
There have been times this season when players such as Jean-Daniel Akpa Akpro and Andreas Pereira have made an impact. Now is the time to deploy them with a condensed schedule lying ahead.