Coming off a disappointing result versus Genoa this past weekend, Lazio rebounded with a strong performance as they won 2-1 against Fiorentina at the Stadio Olimpico.
Wins have been hard to come by for Lazio, who have been inconsistent this season. With the victory, Lazio moved up into eighth place and trail Juventus by five points. The Bianconeri currently are in fourth place, holding the final spot for qualification into the UEFA Champions League.
Within the first five minutes of the match, Lazio opened the score from their first chance of the game. Francesco Acerbi delivered a beautiful cross from the left flank and Manuel Lazzari won the aerial duel to get the ball towards Felipe Caicedo. The Ecuadorian then struck the ball in mid-air to beat Fiorentina goalkeeper Bartlomiej Dragowski.
Ciro Immobile extended Lazio's lead to 2-0 at the 75th minute off a corner kick. Luis Alberto accurately delivered the ball into the box and Dragowski made the save as he pushed out of the goal area but only to redirect it towards Immobile. The Italian was left unmarked at the right side of the goal and scored with a powerful shot. The forward, who was in doubt for this game due to an injury, once again came up big for his side.
Just before full time, Lazio goalkeeper, Thomas Strakosha turned the ball over to Jose Callejon as he made a poor attempt in making his pass. It resulted in Wesley Hoedt fouling Dusan Vlahovic in the penalty area. It was a weak call by the referee, nonetheless one that could have been avoided. Vlahovic converted from the spot but that was as close as the Viola got as this game ended in a 2-1 victory for Lazio.
So, what are the three takeaways from Lazio vs Fiorentina?
---
Ciro Immobile Continues to Deliver for Lazio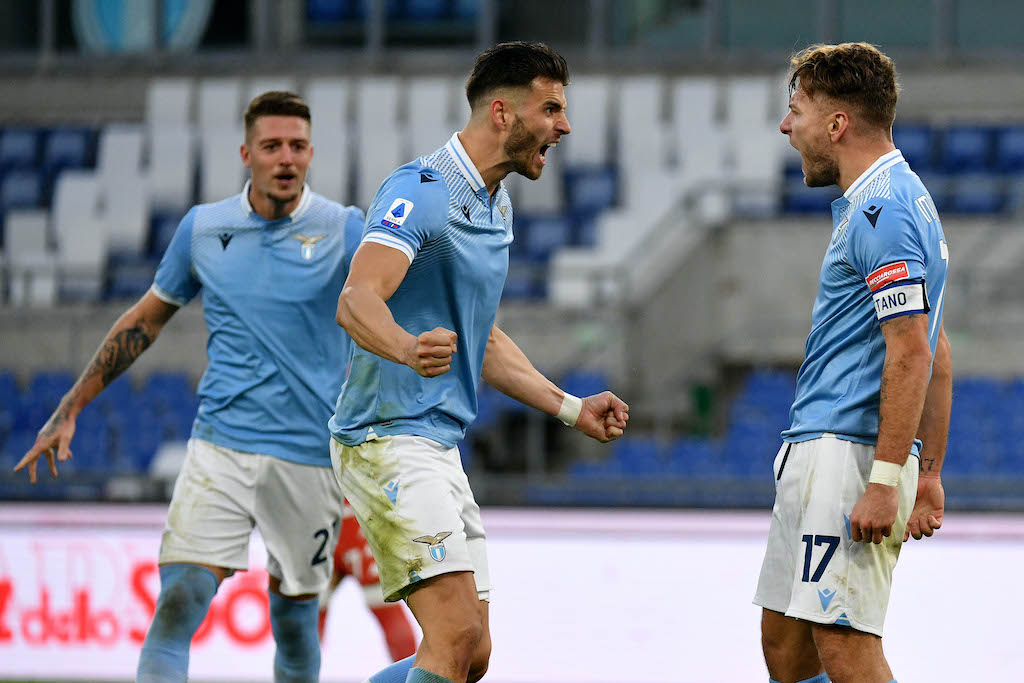 Immobile continues to impress for Lazio this year as he scored his fifth straight goal in Serie A. Lazio were uncertain if Immobile would play in today's match as he missed practise yesterday and has been battling an injury. However, Immobile attended the morning practice before their match against Fiorentina and was upgraded to a starter.
Once again, Immobile led the way for his side as he scored the decisive goal late in the second half off a corner kick. He was relentless throughout the match as he made strong runs, showed great intensity and created scoring opportunities. He won three fouls, two aerial duels and had three shots towards goal. Immobile has been successful against the Viola as he extended his scoring streak to five games against them.
The partnership between Immobile and Caicedo has also been impressive. The two have been able to be effective and make a difference in matches. They compliment each other as Caicedo's hold up play allows players to join the attack while Immobile is able to get behind the defense and make great runs. The Ecuadorian opened the score with an inspiring goal and, with both players scoring, they continue to help their side win matches.
---
Gonzalo Escalante Proving to Be a Good Replacement for Lucas Leiva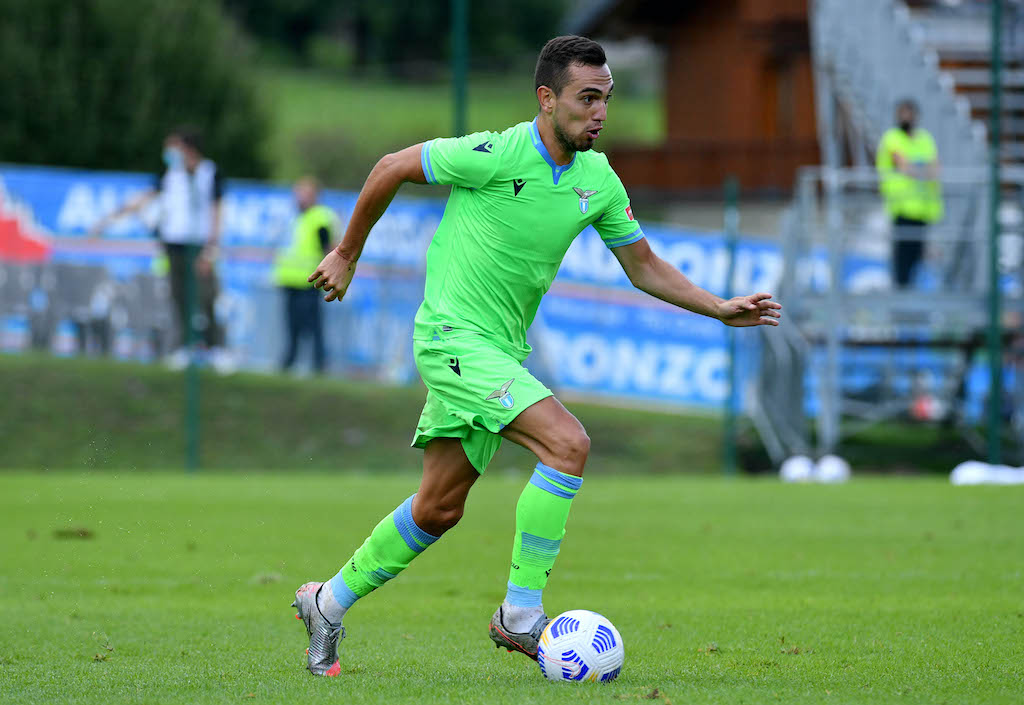 It has been an up-and-down season for Lucas Leiva, who has lost a step in his game. The midfielder has been in and out of matches this season and was absent versus Fiorentina due to a suspension. Gonzalo Escalante stepped in and did an admirable job in his role as a central defensive midfielder.
Escalante was calm and composed throughout the match as he did a good job of tracking back to help the defense. What's been striking about his game is the ability to move the ball with ease and make timely challenges on opponents. He finished with a pass completion rate of 91.2%, five clearances and two interceptions. Escalante has shown signs of being much quicker and agile and could possibly be the future of this position for Lazio.
Leiva has done a great job since arriving with Lazio yet this season he has not been the same player he once was. There are many factors as he's been used regularly, not getting the proper rotation that he needs and not getting any younger.
While Leiva is still an important part of Inzaghi's squad, having a player such as Escalante is pivotal. It will allow Inzaghi to properly rotate in his position and have two dependable players to count on.
---
Thomas Strakosha Should Reclaim the Lazio Starting Goalkeeper Role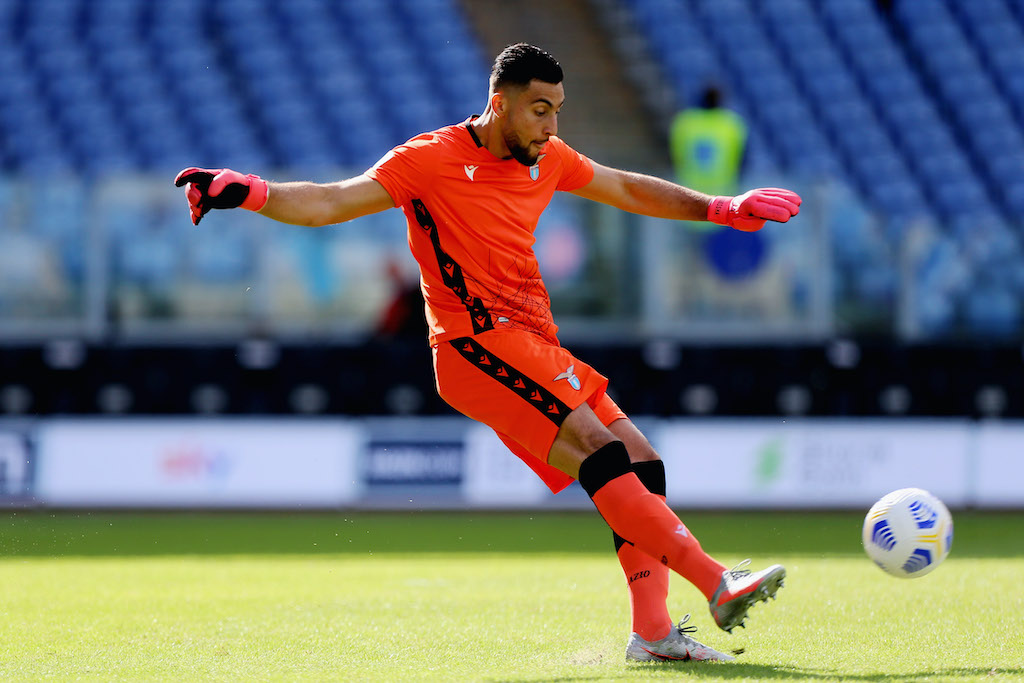 When the 2020/21 Serie A campaign began, it was projected that Strakosha would be the starter and Pepe Reina, would be the backup goalkeeper for Lazio. That has not been the case this season as Strakosha has started in six matches this year, all in Serie A. He's missed a bulk of the season due to Covid-19 and Inzaghi's decision to start Reina.
However, Strakosha put forth a great performance against Fiorentina as he was focused, engaged and made the key saves when he needed to. His passes out from the backfield were tremendous as he rarely made a pass towards the opposition. Strakosha finished the match with a pass completion rate of 86.1% and converted 16 of his 18 long ball passes as he showed good work with his feet and was calm in goal.
While Strakosha did make a rare mistake near the end of the match with a poor pass towards Callejon, he also bailed out Lazio defender, Patric, from his poor attempted pass towards Strakosha.
Last season, Strakosha contributed to Lazio's success and returning to the Champions League after 13 seasons. Just 25 years old, it's crucial that Strakosha continues to have more playing time moving forward. Reina is 38 years old and originally came in to serve as a back-up to, and mentor the Albanian. This hasn't been the case this season and could be detrimental to his future as it could hurt his confidence and development.