It has been a turbulent season for Lazio, who have battled much adversity early in the season. For just the second time this season, the Biancocelesti won two straight games as they defeated Parma at the Stadio Ennio Tardini. It was a formidable performance from the visitors as they controlled the match from the moment the whistle blew to start the game.
Luis Alberto opened the score just minutes prior to the hour mark. Parma goalkeeper, Luigi Sepe, did a poor job kicking the ball out from his own end as it went directly to Sergej Milinkovic-Savic. The midfielder advanced forward and made a pass towards Manuel Lazzari, who was left unmarked and had plenty of space. The wing-back did a great job getting a pass into the box, directly towards Alberto. The Spaniard made no mistake sending his shot towards the bottom left corner and out of Sepe's reach.
Just over ten minutes later, Lazio struck once more on some beautiful passing between Ciro Immobile and Milinkovic-Savic. Immobile sent a precise through-ball towards Milinkovic-Savic inside the goal area. The midfielder then chipped the ball over Sepe and Felipe Caicedo connected on the ball in mid-air into a vacant net.
Parma rarely troubled Lazio as their best chance came in the first half off a cross from Jasmin Kurtic. Andreas Cornelius got good positioning on Adam Marusic inside the goal area but his header was denied by Lazio goalkeeper, Pepe Reina. Lazio came close on numerous occasions to further their lead but were unable to convert. This match ended in Lazio winning 2-0 and taking all three points.
So, what are the three takeaways from Parma vs Lazio?
---
Lazio Earn a Clean Sheet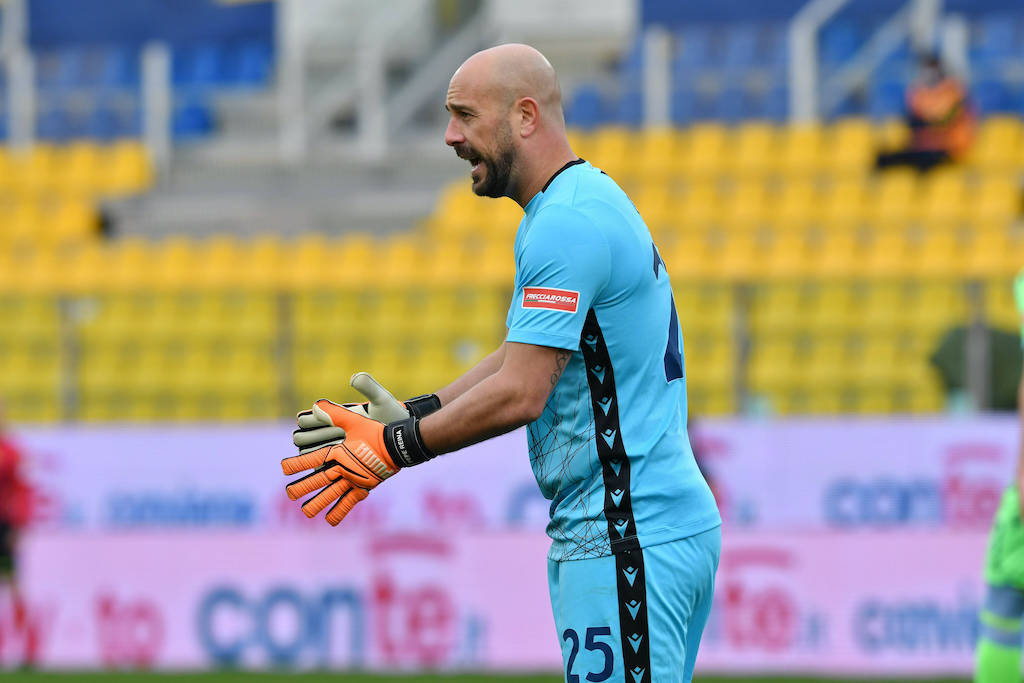 Earning clean sheets this season has been a difficulty for Lazio. Their 2-0 win over Parma was just their fourth clean sheet this season as they have been very poor in the backend.
The Gialloblu rarely tested Reina as their best chance came in the first half off a cross outside the Lazio box from Kurtic. They finished with ten shots, three of them being on target, and rarely gave Reina any difficulty.
Far too often this season, the Biancocelesti have been their own worst enemy as they have conceded poor passes out from the backend or failed to pick up their man in set pieces. Too many times the defense has broken down and Lazio have really given teams a chance to score. It's safe to say that teams have been opportunistic versus the Biancocelesti.
Last year, Lazio earned ten clean sheets and conceded 42 goals in Serie A which had them trailing Juventus and Inter Milan for the least goals conceded. It has been a complete turnaround this season yet Lazio will hope to build some confidence and momentum moving forward after their performance against Parma.
Stefan Radu, Francesco Acerbi and Luiz Felipe started in the backend and looked quite strong. They were composed and physical as they limited their mistakes and played a simple game.
Lazio Starting to Find Good Form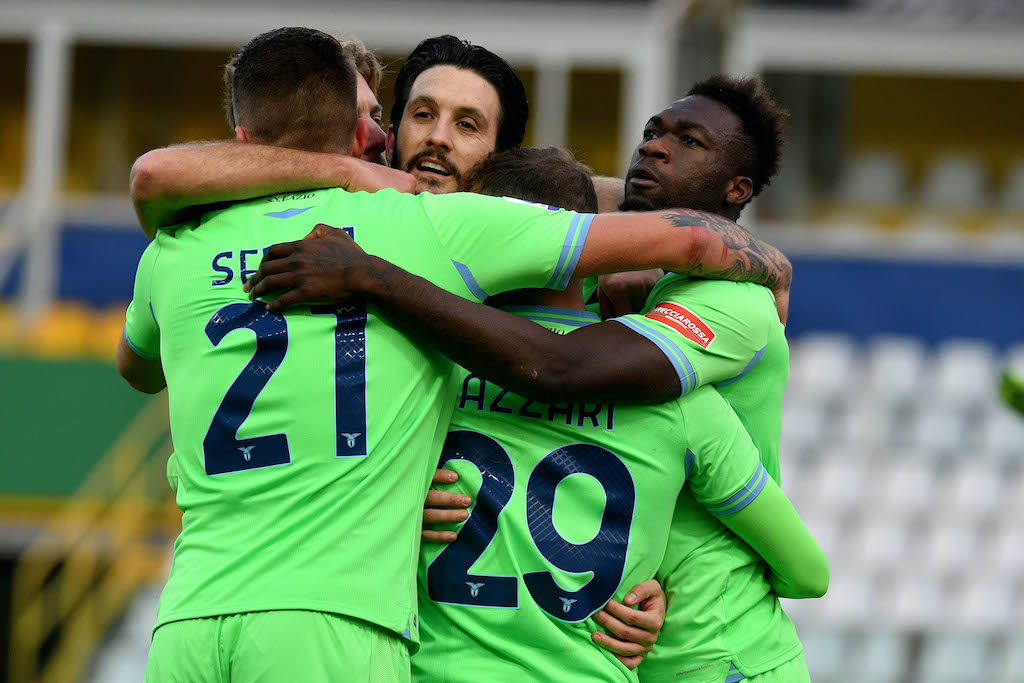 It has been an inconsistent season for Lazio, who have battled significant injuries and illnesses.
Simone Inzaghi has had to deal with missing significant players from his lineup due to injury and COVID-19, in addition to his team failing to have consistent performances; their win against Parma gave them just their second two-game winning streak this season.
In recent times, Lazio have shown better form as they've earned points in five of their past six matches. It has come with greater determination and will to win. Immobile, Alberto, Milinkovic-Savic and Caicedo are notable players who have stepped up and increased their play in helping their side win. In the midst of needing a spark and struggling to win matches, it has been more a collective unit that has helped Lazio generate a win streak.
Lazio's win versus Parma was arguably their best performance this season. They created plenty of chances as they held a 21-10 advantage, played more composed and most importantly when they were up 1-0 and 2-0, they kept attacking and didn't revert to defending the lead.
When Lazio have taken the lead in recent times, they often become too casual, but that was not the case versus Parma. This is something that Lazio will need to do more if they want to continue winning.
Adam Marusic & Manuel Lazzari Need Rest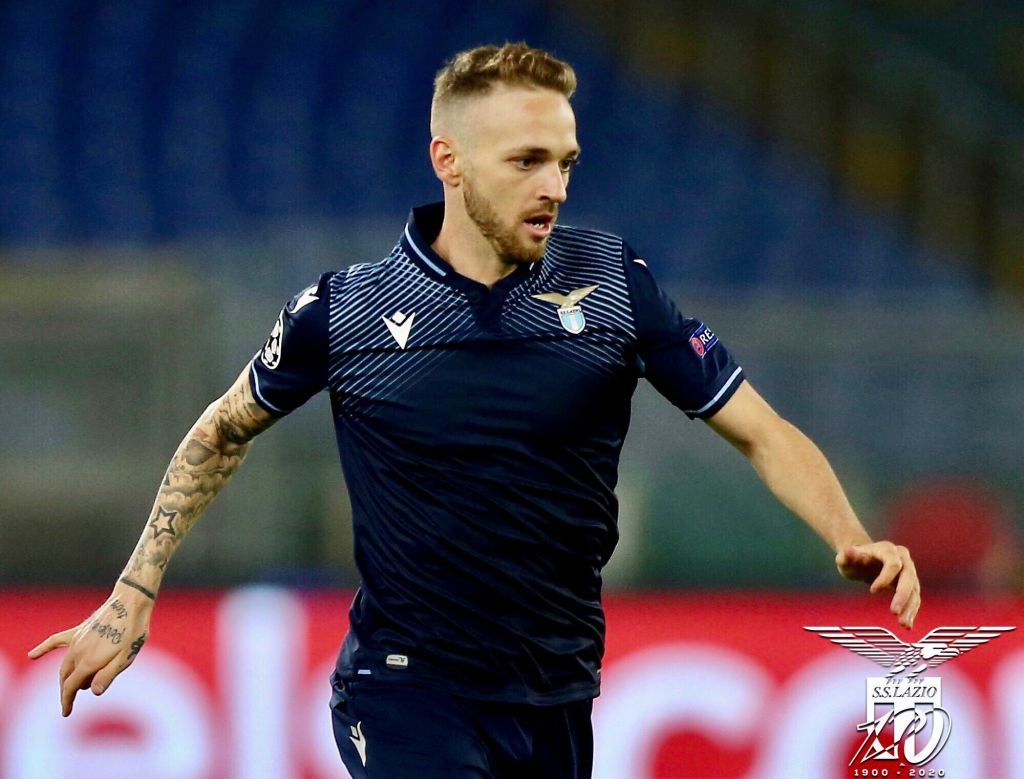 The wing-back position has been a concern this season for Lazio. Both Marusic and Lazzari have been heavily depended upon as they have featured in most matches. Rarely taking a breather from games, it was a pleasant surprise to see Patric and Djavan Anderson, especially the latter, to enter the match and replace them.
Marusic, who started the season as the backup to Lazzari at the right-back position, has been used frequently on the left flank due to injuries with Mohamed Fares and Senad Lulic. Fares arrived from SPAL in the summer transfer market and has struggled to stay fit this season. Lulic continues to try and recover from an injury that has seen him sidelined since last February.
Regardless, the status of both wing-backs remains to be seen and bringing on Anderson in place of Marusic was encouraging to see. Having him sit on the bench is not beneficial to his development nor does it help Marusic or Lazzari. The two have hardly been able to rest and this could lead to further injuries and leave Inzaghi in a vulnerable position.