The Derby della Capitale had quite a different atmosphere this year as fans were not in attendance due to Covid-19. However, this didn't stop Lazio from having a clinical performance versus Roma as they won 3-0 convincingly over their arch-rivals.
From the moment the whistle blew, the Biancocelesti dictated the tempo and pace of the match. Just under 15 minutes into the match, Lazio opened the score as Ciro Immobile made a pass down the right side of the box towards Manuel Lazzari. Raul Ibanez intercepted the pass, yet Lazzari pressured the Roma defender and, not knowing that the wing-back was behind him, he acted too casual with the ball which resulted in a turnover inside the Roma backend. On the ensuing play, Lazzari passed to his left to find Immobile left wide open and converted his shot past Roma goalkeeper, Pau Lopez. It was a sequence of mistakes that resulted in Roma conceding the first goal.
Nearly ten minutes in, Lazio extended their lead to 2-0 from a goal by Luis Alberto. Sergej Milinkovic-Savic delivered a precise pass from the midfield down the right flank, with Lazzari once again out-muscling Ibanez for the ball. The wing-back was taken down by Ibanez who and when he landed on to the ground, the ball seemed to graze his arm. The played carried on with Ibanez also on the floor, yet Lazzari got back to his feet and passed it to Alberto inside the Roma box. The Spaniard made no mistake as he scored in the bottom left corner. With a quarter of the match remaining, Lazio guaranteed the win when Alberto scored his second goal from a pass from Jean-Daniel Akpa Akpro.
So, what are the three takeaways from Lazio vs Roma?
---
Manuel Lazzari Is the Man of the Match
Lazzari had an evening to remember as he was the difference-maker against Roma.
Throughout the match, he made quick and aggressive runs down the right side which troubled Roma defender, Ibanez. He struggled to keep pace with Lazzari as, on numerous occasions, the wing-back's speed and ability to read the play really got the best of the defender.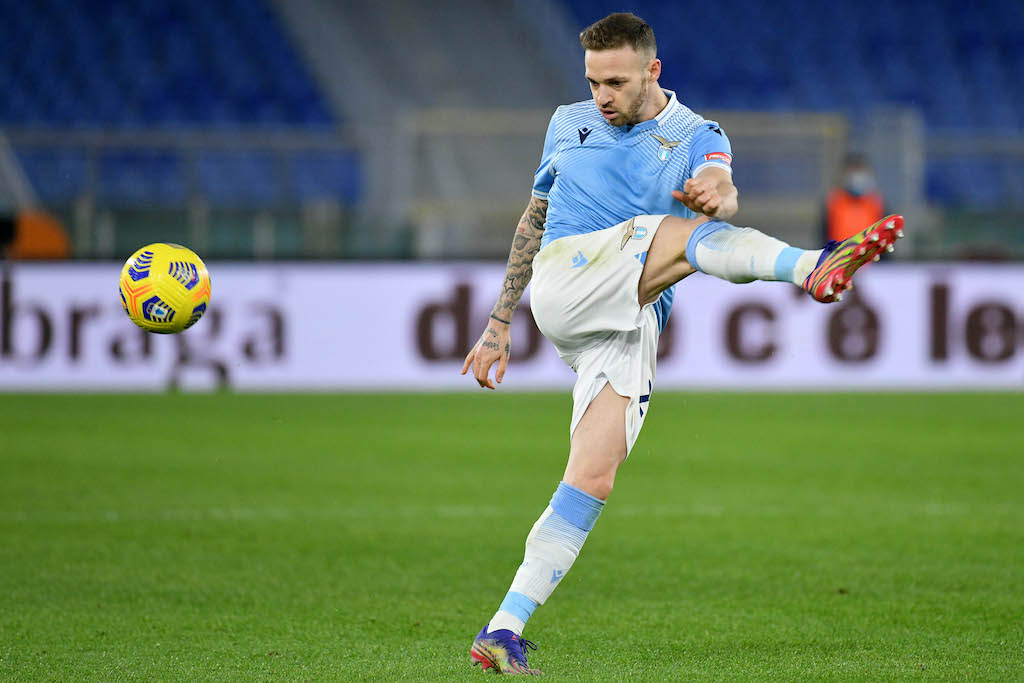 Lazio's first two goals were primarily due to Lazzari's ability to commit to his runs and show great instinct and speed. On both occasions, Ibanez acted too casual and Lazzari punished him for his inability to play the ball out from the backend. He did a great job of gaining possession with his ability to gain position on the defender and pressure him. The wing-back reminded Lazio fans just how important he is to this club.
Lazzari finished the match with two assists, made two key passes, won four fouls and had four successful dribbles. He was dominant at both ends of the field and was hard to contain. The Biancocelesti have been dependent on Lazzari this season and he has proven to be one of their most reliable players. Although he has been used more as Adam Marusic has been positioned on the left side due to injuries from Senad Lulic and Mohammed Fares, he continues to produce.
---
Luis Alberto Dominated the Midfield
In one of their worst performances this season, Roma lost numerous battles in midfield and struggled to advance towards Lazio's box.
While Milinkovic-Savic, Lucas Leiva and Alberto each played their role in the midfield, it was the latter who really came through for the Biancocelesti. The Spaniard scored a brace for Lazio and he was clinical and decisive with his shots.
Alberto has shown great form in recent times, as he's scored in four of Lazio's last six matches in Serie A. He scored for a second straight match and, once again, was demanding in the midfield. He won loose-ball challenges, showed a willingness to track back to help the defense and was pivotal in their attack. He created numerous chances with his passing as he showed great touch and awareness.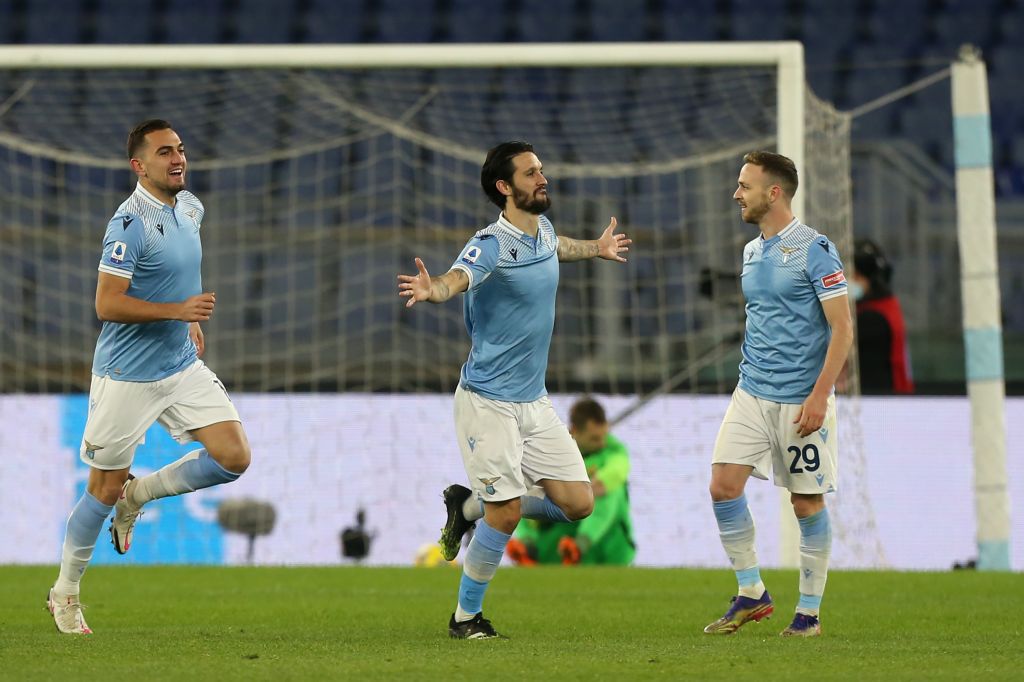 Aside from scoring, Alberto finished with two key passes, won four fouls and converted four of seven long passes. Time and time again, Alberto continues to be the focal point in Lazio's attack. Although he has yet to register an assist this season, that shouldn't be a concern as he's scored six goals this season in Serie A.
The forwards haven't been able to capitalize on their chances which started from Alberto, yet sooner or later assists will come his way. Nonetheless, he has stepped up for Lazio this season.
---
Lazio Earn Consecutive Clean Sheets for First Time This Season
Clean sheets have been hard to come by for Lazio as they have been noticeably poor in the backend and only earned their fifth this season. Far too often they have conceded goals from their own doing or by failing to pick their man. It has come from broken plays or from giveaways yet, against Roma, they had another stellar performance in the backend.
Lazio earned two straight clean sheets for the first time this season and it is very encouraging as the defense has been a concern this year. Last year Lazio conceded the third-fewest goals behind Inter Milan and Juventus however, that has not been the case this season. In this match, Lazio limited Roma's chances as they rarely tested Lazio goalkeeper Pepe Reina. Their first shot on goal was not until the 85th minute and they were limited to just three shots in the match.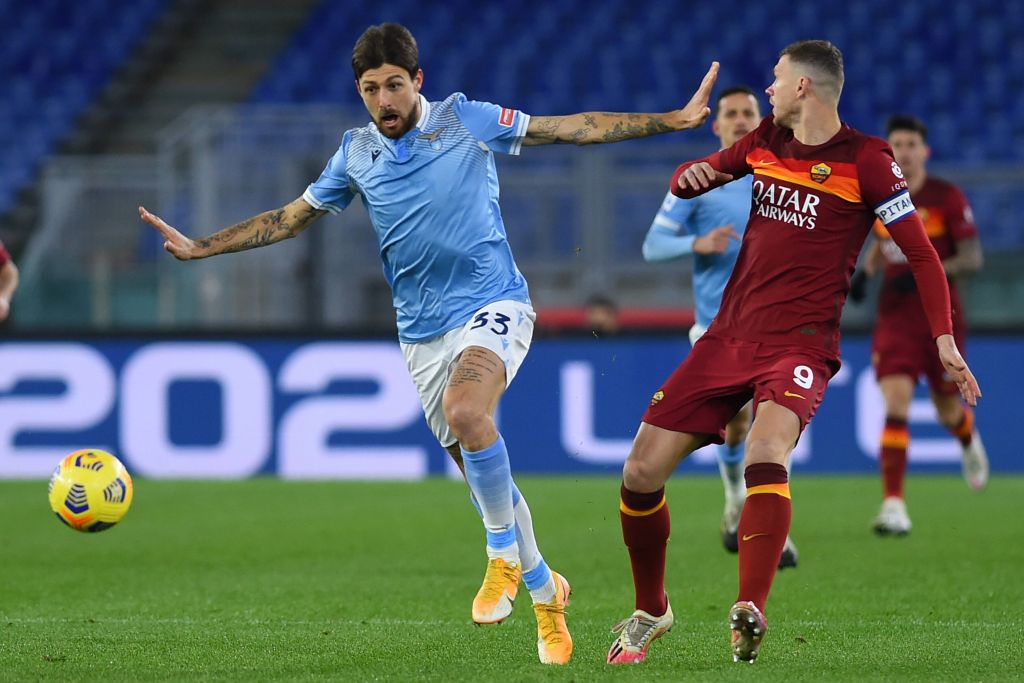 When Roma did advance into the final third, Francesco Acerbi, Stefan Radu and Luiz Felipe were physical, composed, decisive and didn't give Roma much space to work with. Acerbi led the way for Lazio with six clearances and three interceptions. Felipe, who capped his 100th appearance for Lazio, contributed with four tackles, three interceptions and three clearances.
While Radu's leadership and experience paid dividends in the derby, he didn't look like a player who has aged. Most importantly, Lazio's defense is starting to be much more stable and relaxed and has limited their errors, which should help moving forward.