The last time Senad Lulic stepped foot on the pitch was February 5, 2020, when Lazio played Hellas Verona at the Stadio Olimpico in a scoreless draw. Due to a nagging ankle injury, the Bosnian wing-back was forced to essentially miss an entire year of football (39 games).
However, in Lazio's recent match against Roma in the Derby della Capitale, there was a familiar face on the bench. The veteran and captain of the club finally recovered from his injury and he has now been officially registered into the Biancocelesti's Serie A squad for the rest of the year.
---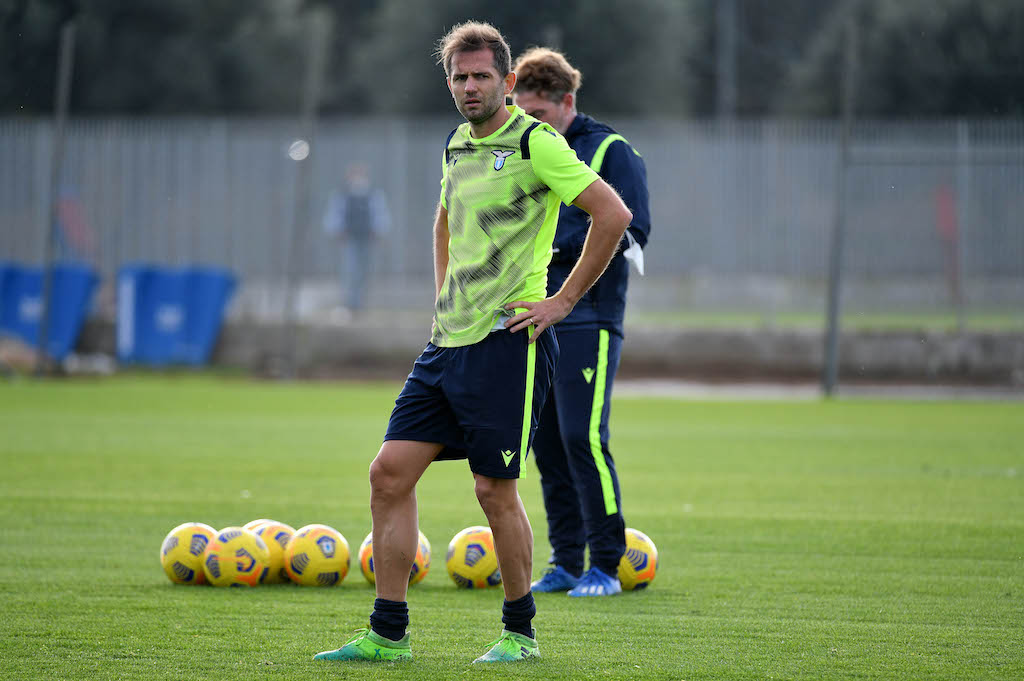 Lazio have battled quite the adversity this season without their leader. They've had injuries, illnesses and late arrivals from the transfer market affect their season; however, they have managed to stand their ground.
The club has rotated the armband, with players such as Ciro Immobile, Sergej Milinkovic-Savic, Stefan Radu and Marco Parolo wearing it in his absence. The presence of their captain could take the weight off these players and allow them to focus solely on their gameplay.
While the wingback hasn't always been known for scoring, he has scored a total of 34 goals in 351 games with Lazio and many proved to make a difference for Lazio. A goal that he will always be remembered for was his game-winner in the Coppa Italia Final versus AS Roma back in 2012/13.
Ultimately, the return of Lulic will benefit Lazio manager Simone Inzaghi, as he has struggled to find a firm solution in the left wing-back position.
---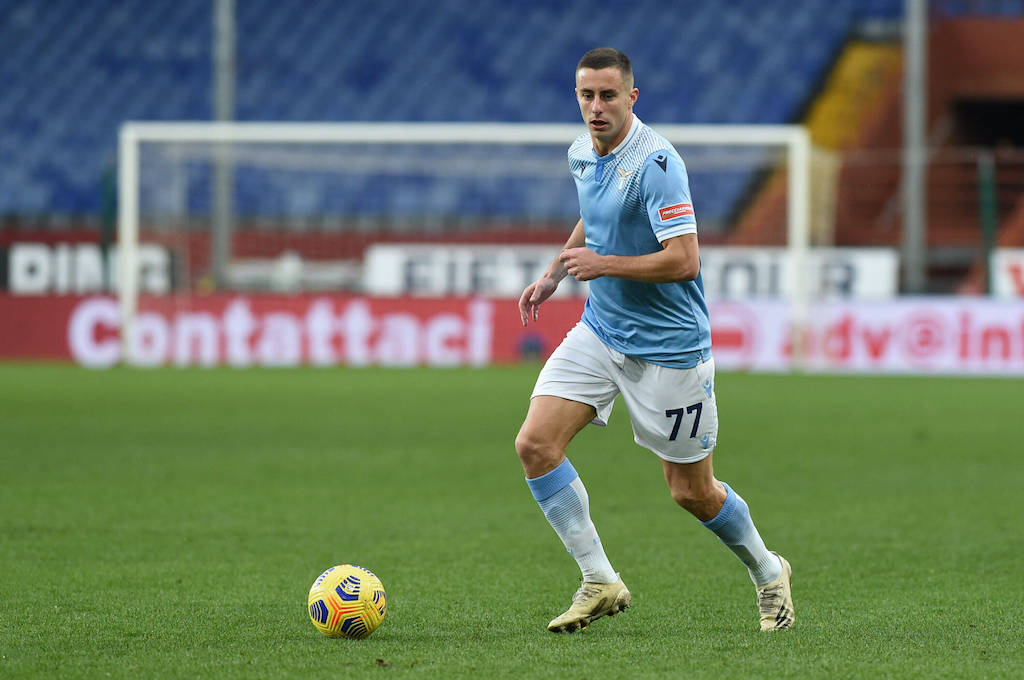 Jordan Lukaku, Riza Durmisi and Jony all joined in recent seasons, yet were unsuccessful in cementing their position for the long-term and have either left the club on loan or been excluded from the squad.
Additionally, Inzaghi has shown little trust to use left wing-back Djavan Anderson, who has appeared in just three matches. His performances were discouraging and didn't convince Inzaghi to use him more frequently; Lulic's return has now left Andersen out of the lineup.
Furthermore, Mohamed Fares has been unavailable due to an injury. He arrived from SPAL in the summer transfer market, however, it has been slow progress for the Algerian. This has stemmed from arriving late with his club, coming back from a serious injury he had last season and struggling to adjust with his new team.
The best solution for this position thus far since Lulic's injury has been Adam Marusic, whose natural position is actually at right wing-back. He started the season as Manuel Lazzari's backup but has since been playing on the left side. He has been used as an inverted winger and has shown promise in this position.
Marusic and Lazzari have each played over 1200 minutes to date and with the amount of playing time they've been given, this could cause problems moving forward at right wing-back in the event that either one of the two pick up an injury.
---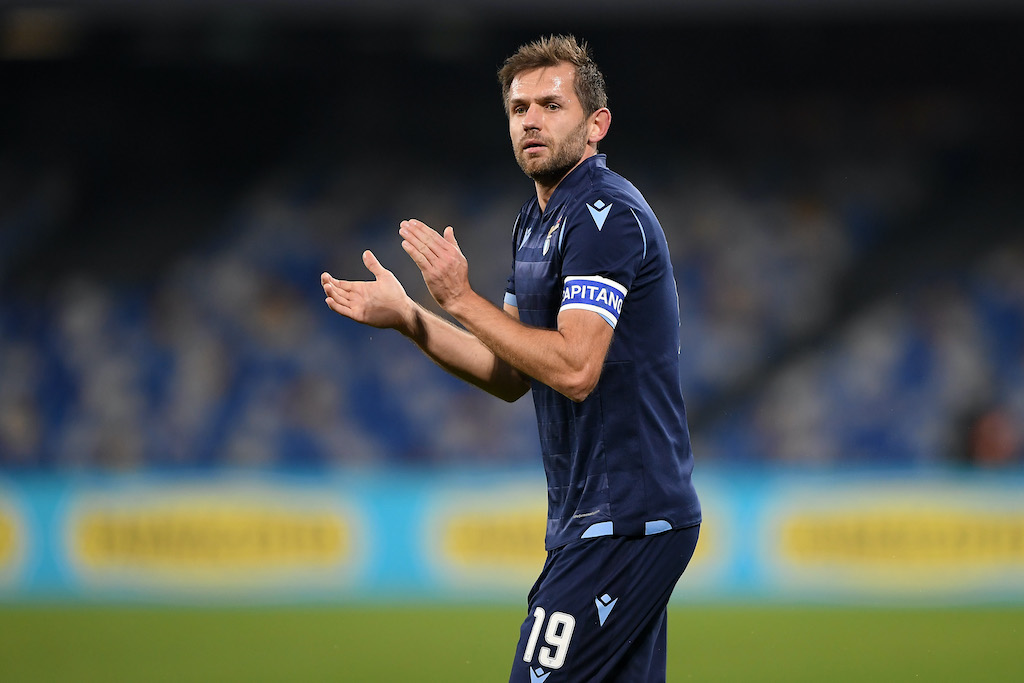 No longer the player he once was when he arrived at Lazio, many will question if Lulic still has the ability to play at a high level after missing nearly a year of playing time. However, Lulic has never backed down from a fight and does not quit, as he continues to push himself to return on the pitch for Lazio.
Lulic still has the ability to play at a high intensity and provides great leadership on and off the field. He continues to inspire and lead his teammates to work hard and try until the final whistle.
Inzaghi will have a liable option on the left side and someone who he's heavily depended upon in his four years as Lazio's manager. While Lulic may not be used as regularly, he will be available to play against the more potent opponents while Fares will be used against the mid-tier to low-tier sides.
Most importantly, with Lazio in the Champions League Round of 16, Lulic will have his opportunity to play in this prestigious tournament and it is rightfully deserved after nine seasons with Lazio.
The club captain has yet to make an appearance in this tournament and if he is to do so, then his only opportunity will most certainly be in the Round of 16 versus Bayern Munich, as his contract expires at the end of the season.
He has worn the eagle with pride and dignity as he's earned the respect of management, teammates and fans. The midfielder has represented his club well, and with his return, no matter what the capacity, his presence in the lineup will be a major boost to the club.