Lazio continue to be one of the most formidable clubs in Serie A since the beginning of the new calendar year.
On Sunday, Lazio won 1-0 against Cagliari at the Stadio Olimpico to extend their winning streak to six straight matches in Serie A. Lazio have yet to lose a match in 2021 in Serie A and are now tied for fourth place with AS Roma.
As for Cagliari, their problems continue as they're winless in their past 14 matches in Serie A. Furthermore, their winless streak versus Lazio also extended to 14 games; they have not won in this fixture since May 2013.
So, what are the three takeaways from Lazio vs Cagliari?
---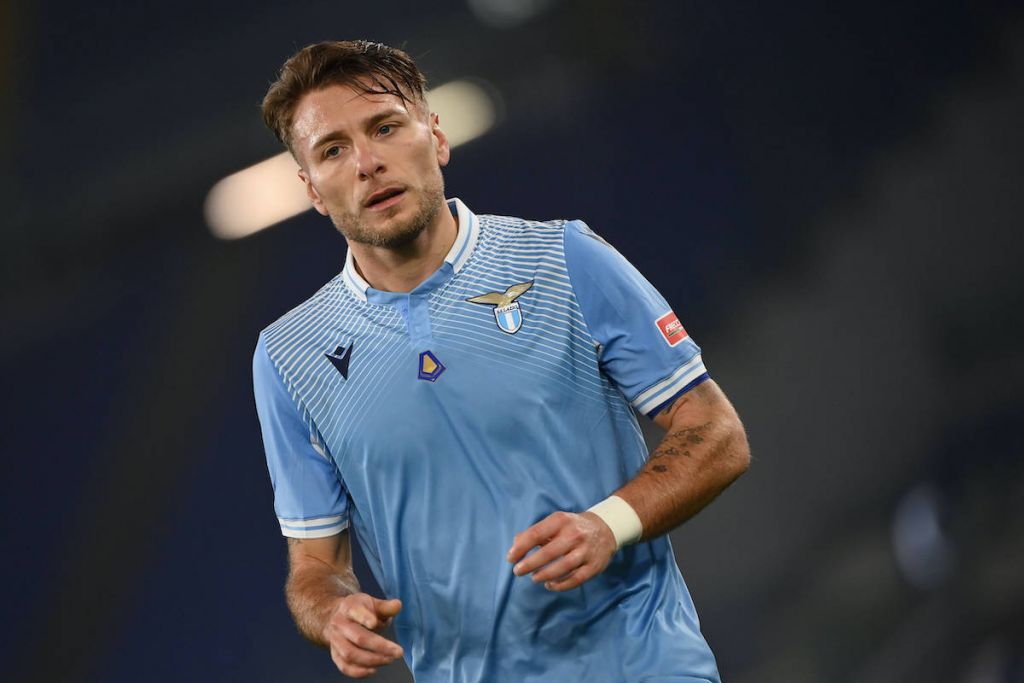 ---
Ciro Immobile Loves to Deliver in the Big Moments
With the game tied 0-0 at the hour mark, Lazio failed to break down Cagliari's defense as they were well-positioned and organized. Throughout the course of the match, the Rossoblu played a low block and had many players inside their box which gave Lazio players little space to work with. It was very challenging for Simone Inzaghi's men to create chances.
Cagliari goalkeeper, Alessio Cragno, made key saves when he needed to on multiple occasions. However, his luck ran out just after the 60th minute, as Immobile was positioned perfectly inside the six-yard box after receiving a pass from Sergej Milinkovic-Savic. The Italian was left with ample space and maneuvered around Cragno to score the game-winner. This goal was his seventh game-winner and 13th goal in Serie A this season, which has him currently in third behind Cristiano Ronaldo and Romelu Lukaku on the top goalscorers chart.
The Italian has been a great captain this season as he's led by example and continues to have Lazio believing in a top-four spot.  He put forth a great performance versus Cagliari as he finished with five shots on target, one key pass and two successful dribbles.
---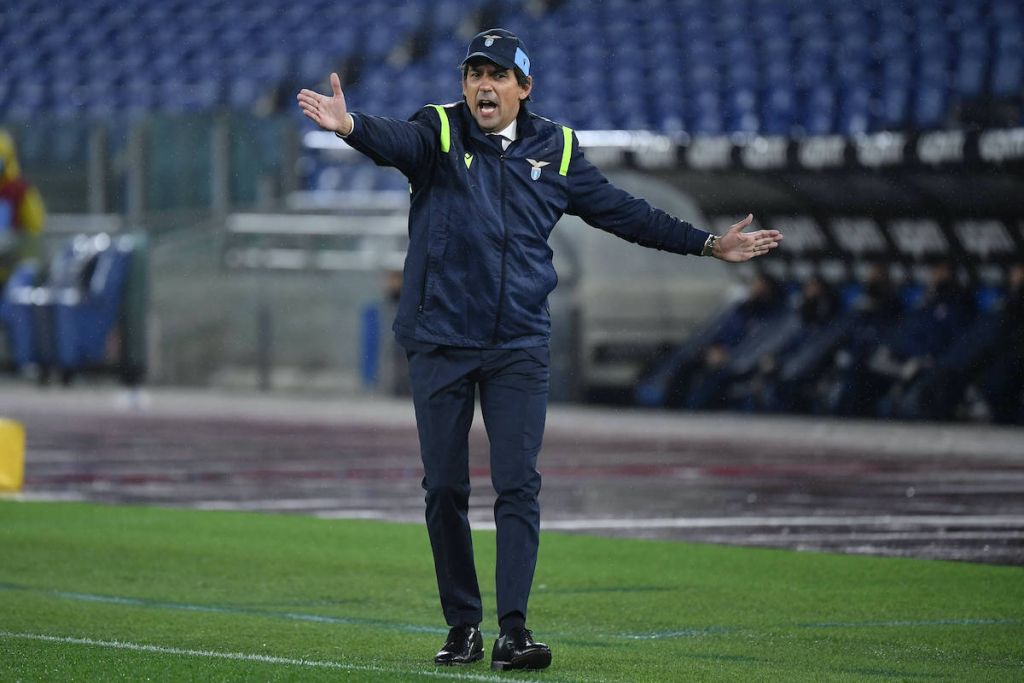 ---
Lazio Are Making a Serious Push for a Top Four Spot
Since the start of 2021, Lazio have been one of the most dominant clubs in Serie A.
The Biancocelesti have won six straight matches and are unbeaten in their past seven games in Serie A.
Prior to their streak, they were in eighth place, showed poor form and struggled to find consistency. Finishing in a top-four spot seemed unrealistic with how Lazio were playing.
In recent weeks, Napoli have dipped in form, Roma have dropped points and Atalanta have shown to be inconsistent. With some of the top clubs failing to win matches, Lazio's strong form has pushed them within reach of a top-four spot and they are now tied in fourth place with AS Roma.
Their win against Cagliari wasn't the prettiest but they have shown to win in different ways. Lazio have started to look like the team they were prior to the lockdown who had plenty of confidence, momentum and fought for each other to win games.
Lazio manager, Inzaghi, deserves plenty of praise as he's been able to turn their season around and has them believing in a top-four spot. With how Lazio have been playing in the past weeks, they need to be taken more seriously as they have the talent to finish near the top of the table.
It's safe to say that the old Lazio is back and ready for the ride to finish strong this season.
---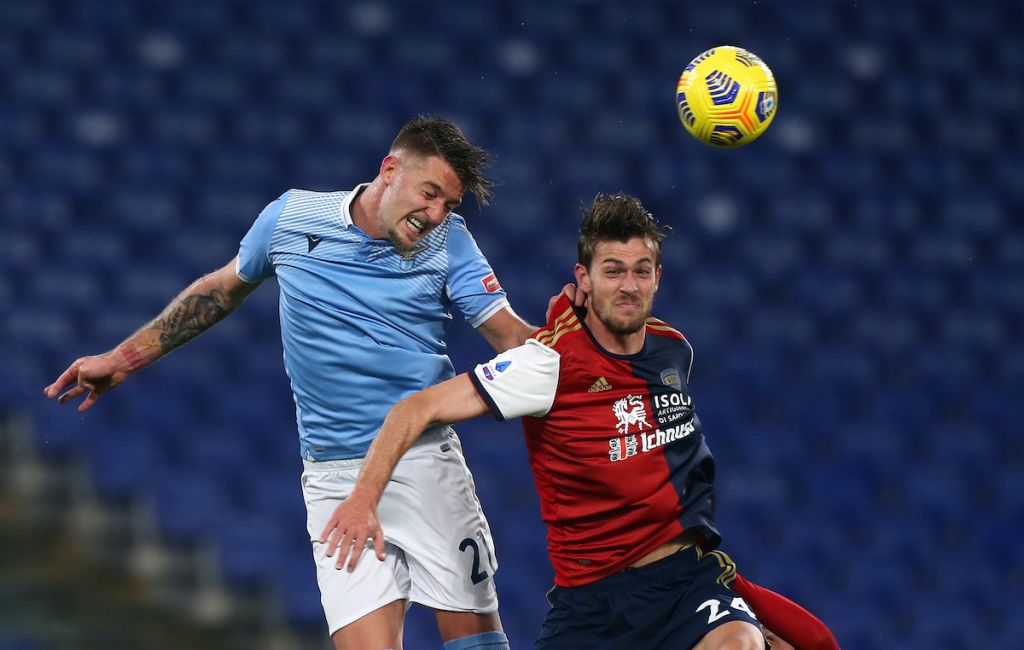 ---
Sergej Milinkovic-Savic Continuing to Prove Why He Was Serie A's MVP in January
The month of January was productive for Milinkovic-Savic as he did a great job stepping up when Luis Alberto was out with an injury.
He scored a pivotal goal for his side along with timely key passes, won challenges and showed a strong presence at both ends of the pitch. His efforts won him the 'Most Valuable Player' award for the month of January in Serie A.
He has followed up in the month of February with a strong performance versus Cagliari and is proving why he deserved that award. He was physical, controlled the midfield and won key battles in the box.
His efforts led to Lazio's win, as he positioned himself perfectly inside the box against Daniele Rugani. The Serbian won the challenge and headed the ball towards Immobile, who was inside the six-yard box and scored the game-winner.
Milinkovic-Savic has taken his game to another level this season and has been one of Inzaghi's most reliable players when called upon. Cagliari had a difficult time taming the midfielder as he made key passes and created chances for his side. He finished the match with three key passes, two fouls won, four accurate long ball passes and ten aerial duels won.
The Rossoblu didn't have an answer for Milinkovic-Savic throughout the match and his demeanour led to Lazio's victory.