Lazio's squad market value is around €365 million, €579 million less than next week's opponents in the Champions League Round of 16 Bayern Munich, according to a report from financial experts KPMG earlier today.
The report details how the Biancocelesti squad, containing stars like Ciro Immobile, Sergej Milinkovic-Savic and Luis Alberto, is worth €365 million, the second lowest in this season's Champions League Round of 16.
---
MORE: Bayern Munich CEO Rummenigge: "We Will Not Underestimate Lazio In The UCL"
---
The only club that has a squad with a lower market value is Portuguese side Porto, whose squad is only worth €214 million.
The Biancocelesti's squad value is compared to fellow Italian side Atalanta (€367 million) and Bundesliga side Borussia Monchengladbach (€379 million).
The most expensive squads are, unsurprisingly, Premier League titans Manchester City (€1.1 billion) and Liverpool (€1.09 billion).
The difference in squad values between Lazio and Bayern Munich (€579 million) is the largest discrepancy in this round of the competition.
The full summary can be seen below: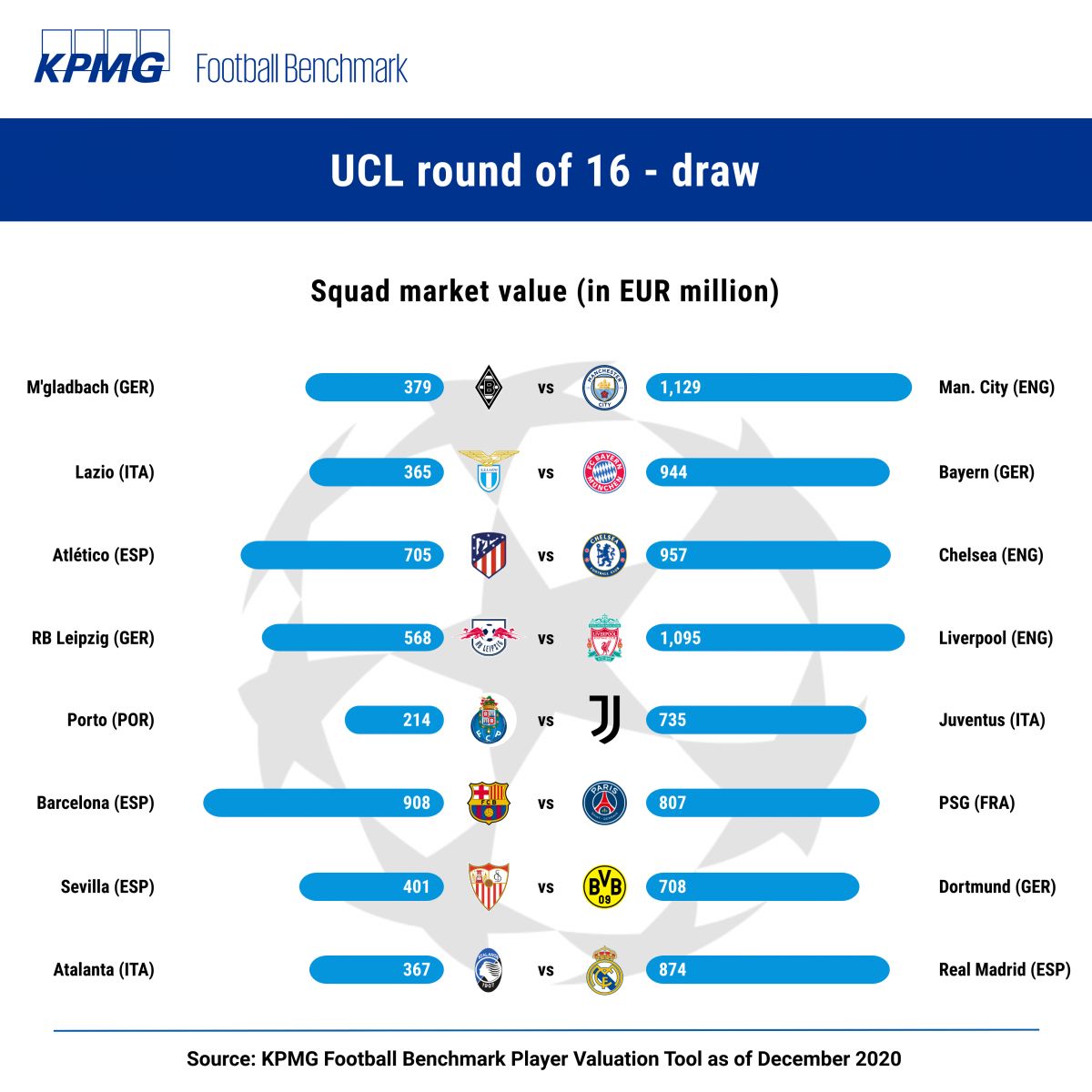 ---
MORE: Lazio Defender Radu Fighting to Be Fit in Time for UCL Clash Against Bayern Munich