Entering the 2020-21 season, the wait to return to the UEFA Champions League was over for Lazio. It took the Roman club 13 seasons to return to this prestigious tournament. Lazio manager Simone Inzaghi did a tremendous job last year (2019-20) in guiding his side back to the competition; in doing so, he solidified himself as one of the best managers around.
It has been an incredible journey over the past four seasons for Inzaghi who has also guided his team to winning one Coppa Italia and the Supercoppa Italiana on two occasions. What's important (and impressive) to note is that he has achieved this with very limited depth; furthermore, he has created one of the best starting elevens in not on Serie A, but Europe. He accomplished this by advancing and reviving certain player's careers, such as Luis Alberto, Ciro Immobile, Sergej Milinkovic-Savic and Lucas Leiva. Now, the next daunting task in his managerial career will be to try and progress to the Quarter-Finals of the Champions League.
---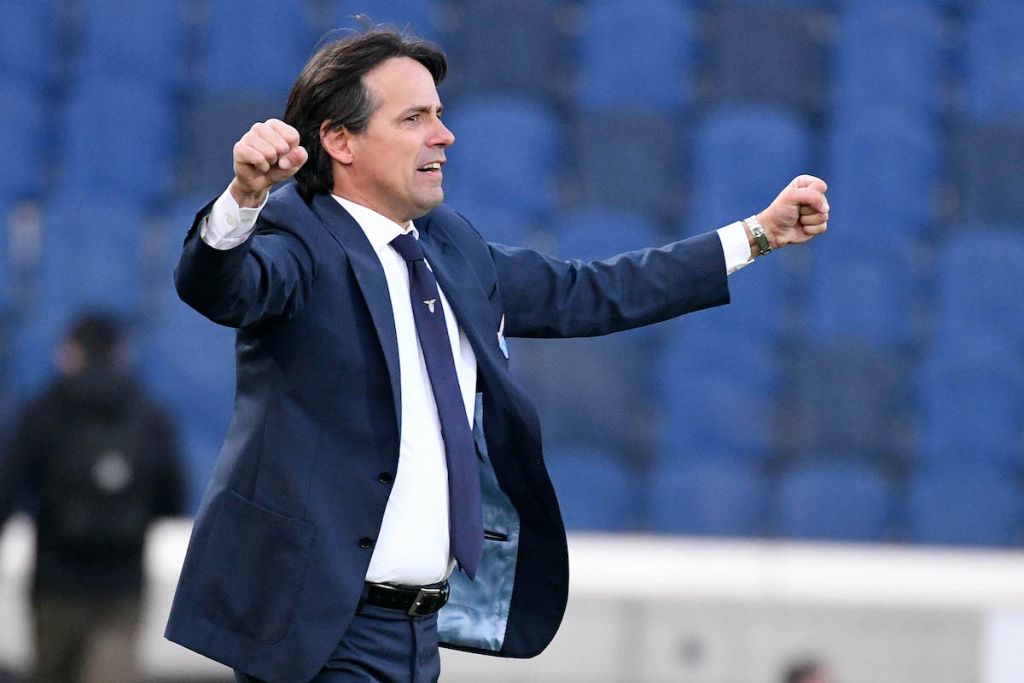 ---
Lazio reached the Round of 16 back in December 2020 after their 2-2 draw versus Club Brugge on the final day of the Group Stage. This allowed them to finish second in their group and advance to the Round of 16 for the first time in 20 years. However, they were paired up against the defending champions in Bayern Munich. Although the Germans are a heavy favourite to retain their title, it will be no easy task to defeat a club such as Lazio.
Without question, the start to the season was slow for Lazio in Serie A as they struggled to find their form. The balance of having to play in the Champions League and in Serie A took a toll on Inzaghi's men. Key players such as Joaquin Correa, Milinkovic-Savic, Francesco Acerbi and Felipe Caicedo had to play increased minutes due to injuries and illnesses. Inzaghi struggled to field a proper starting eleven with many players being out at one time.
However, what was astonishing at the time of this happening was that Lazio's form in the Champions League was compelling. They overcame two draws versus Club Brugge and FC Zenit St. Petersburg with 12 and eight players out, respectively, with great performances. They played gritty, physical, scored timely goals and looked confident.
---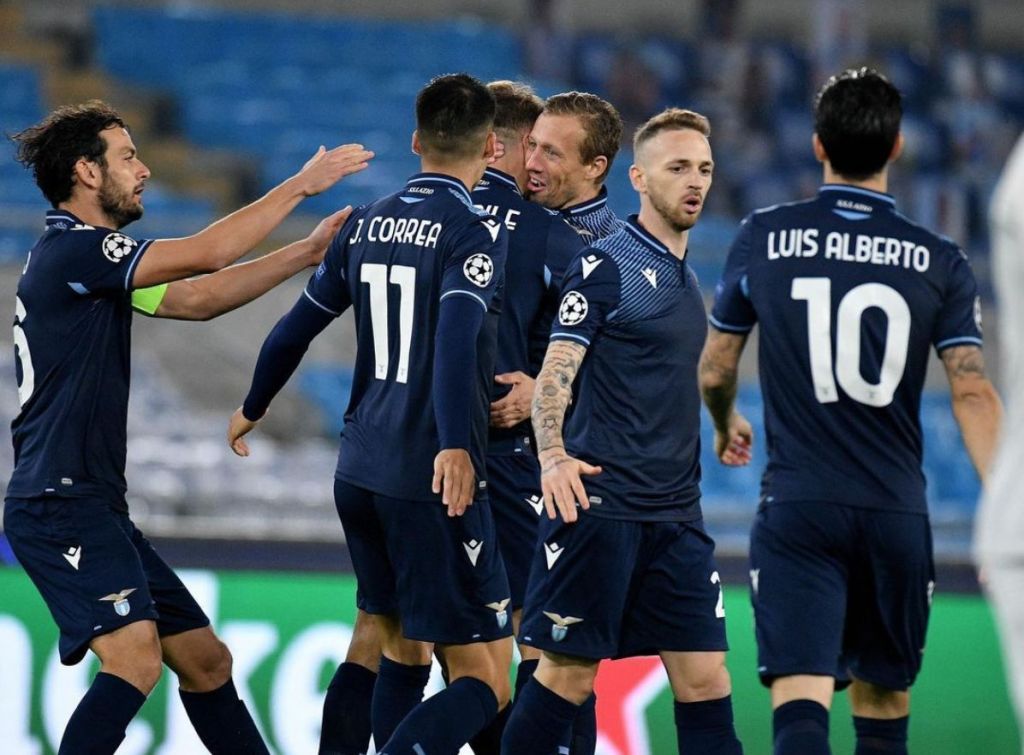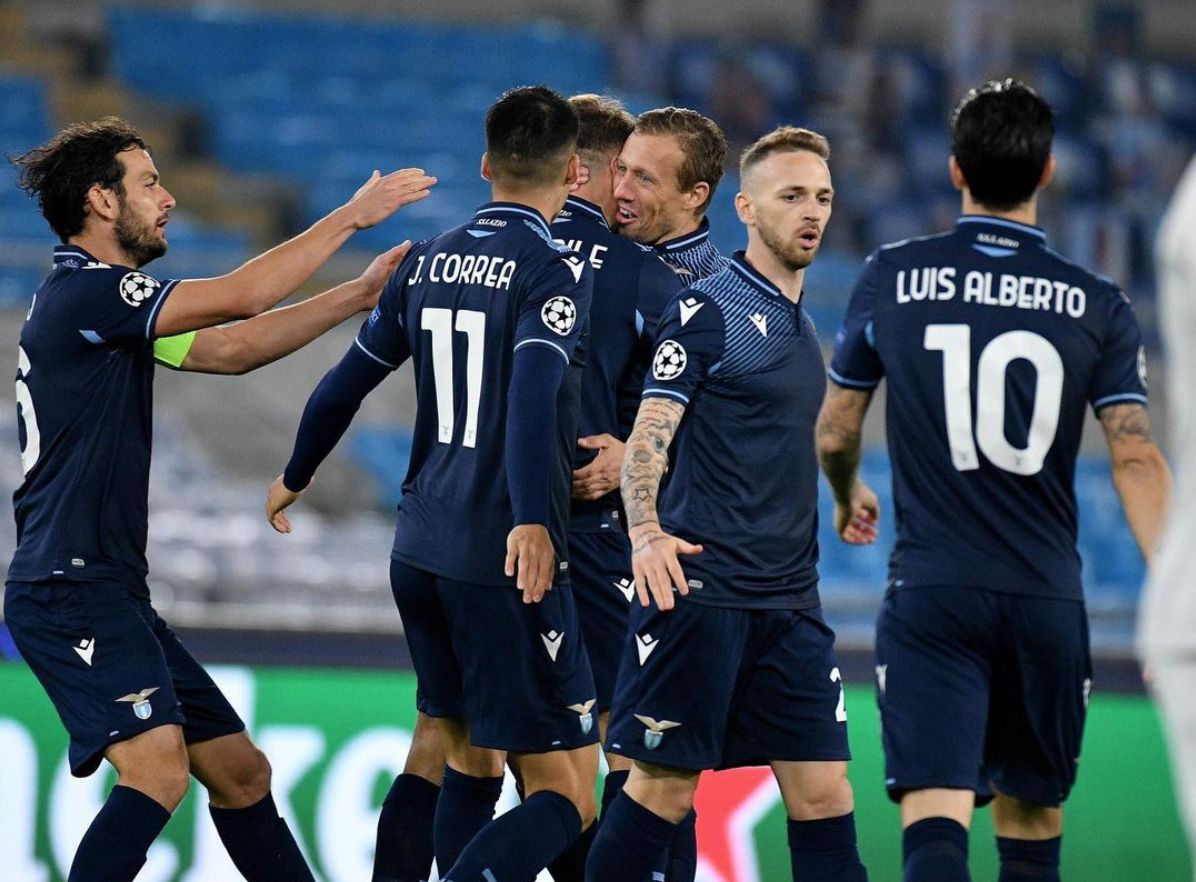 ---
As the season progressed, their form in Serie A turned for the better. In the new calendar year, they have produced better results. Prior to their loss versus Inter Milan, they had won six straight and were undefeated in seven straight matches.
They are currently tied with Atalanta for fourth place and, once again, are in the fight for automatic qualification to next year's edition of the Champions League. However, Serie A will need to be put on hold come Tuesday when Bayern visits the Stadio Olimpico to face Lazio in the first leg of the Round of 16 in the Champions League.
Currently showing great form, playing good football and being extremely confident in their play, there is optimism that Lazio could push Bayern to the limits and maybe scrape out a draw or luckily a win.
---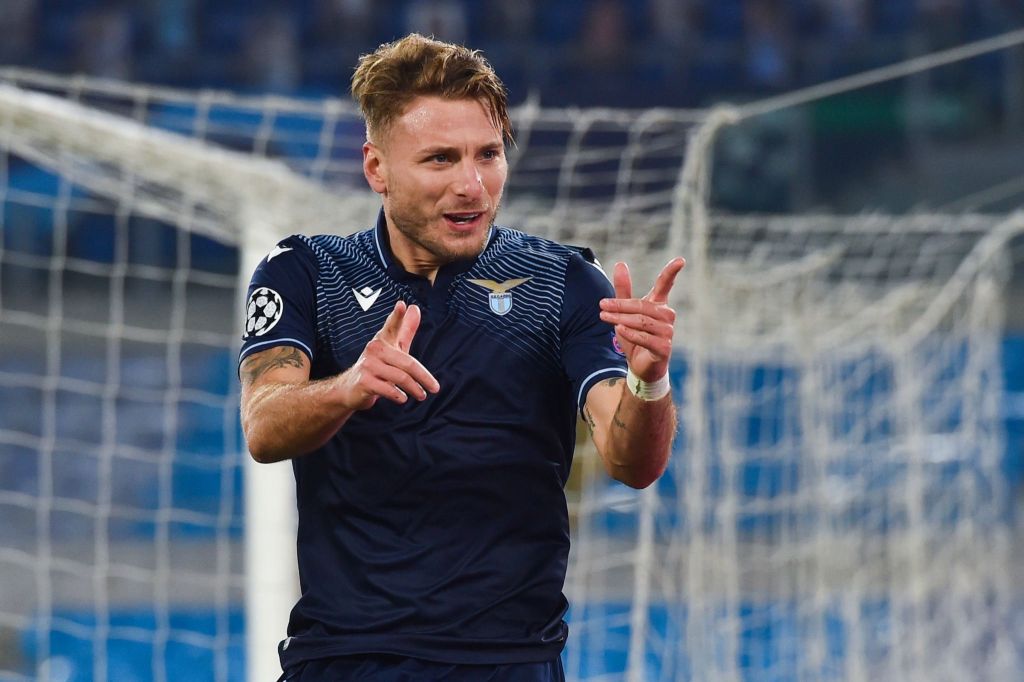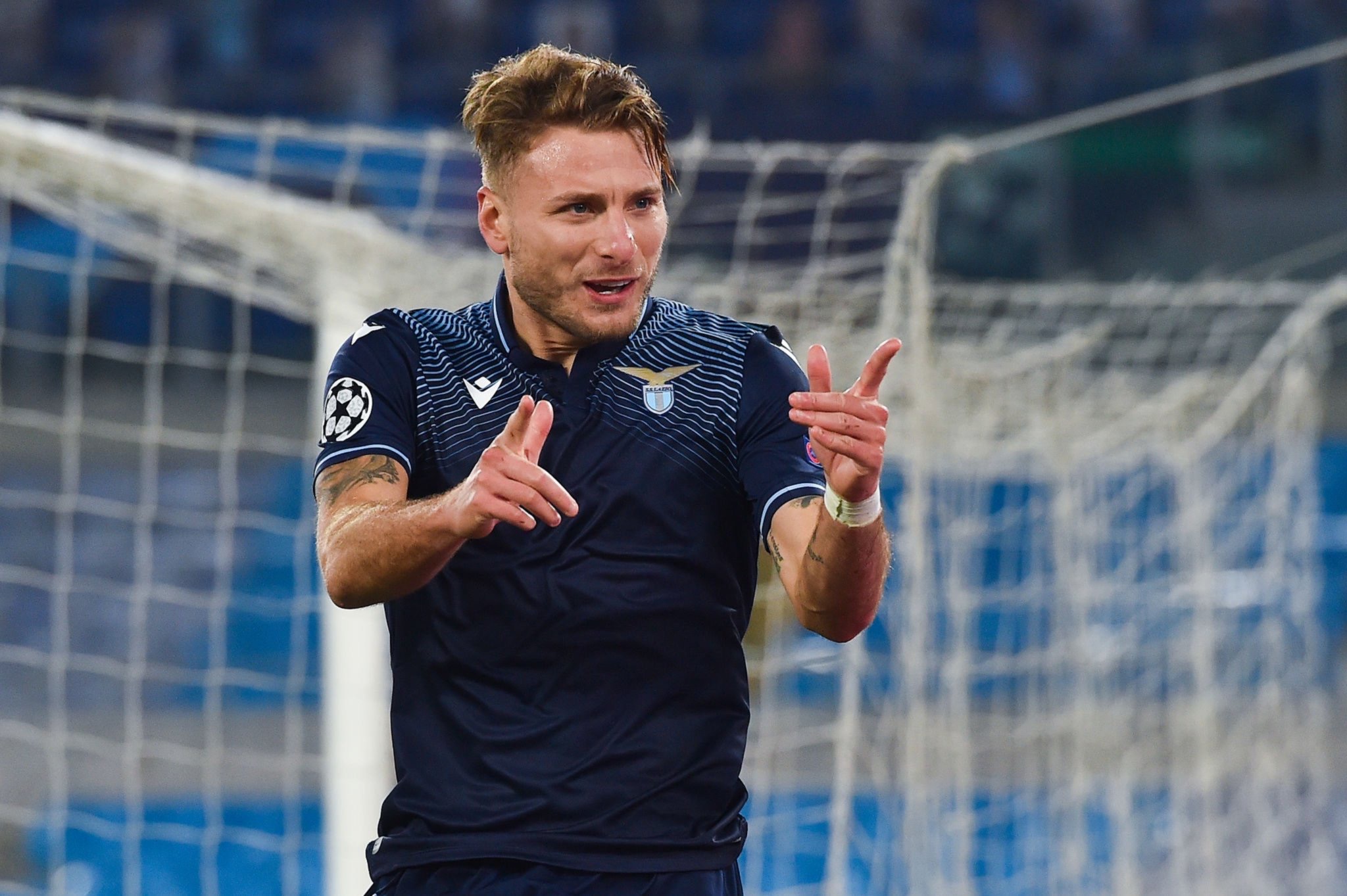 ---
Immobile has once again shown to be the king of Rome with his ability to score and show up in key moments. He is tied in second for most goals scored with five in the Champions League and has averaged 1.6 goals per game. He has shown the willingness to find the target and score at a prolific rate. In Serie A he has scored seven game-winners and has proven this season that he could be a difference-maker.
While Lazio's backline has been an issue in Serie A, as they have conceded poor goals in recent times, they have shown better form during the Champions League. They rank first in interceptions with 83, tenth in clearances with 122 and fourth with tackles in the defensive third with 60. These statistics were achieved despite Inzaghi using different backlines over the course of the Group Stage matches. Acerbi will once again be the anchor and heavily depended upon against a potent attack which will be led by Robert Lewandowski. With Stefan Radu and Felipe both out, Lazio will need Wesley Hoedt, Patric and Mateo Musacchio to step up.
Milinkovic-Savic is following up with another impressive season, who comes off being named Serie A MVP of the month in January. The Serbian has been stellar this season with his play as he ranks fourth in aerial duels won with 3.8 per game, seventh in dribbles per game with 1.7 and second in assists with seven, all coming in the Serie A. Add Alberto to that mix, who is currently fourth in key passes in Serie A with 2.2 per game and has scored seven goals, and that's a dominant midfield.
However, the most important takeaway is that this time around, Lazio will have most of their players available. During the group stage, Inzaghi struggled to have his key players available and this shouldn't be an issue come Tuesday evening.
---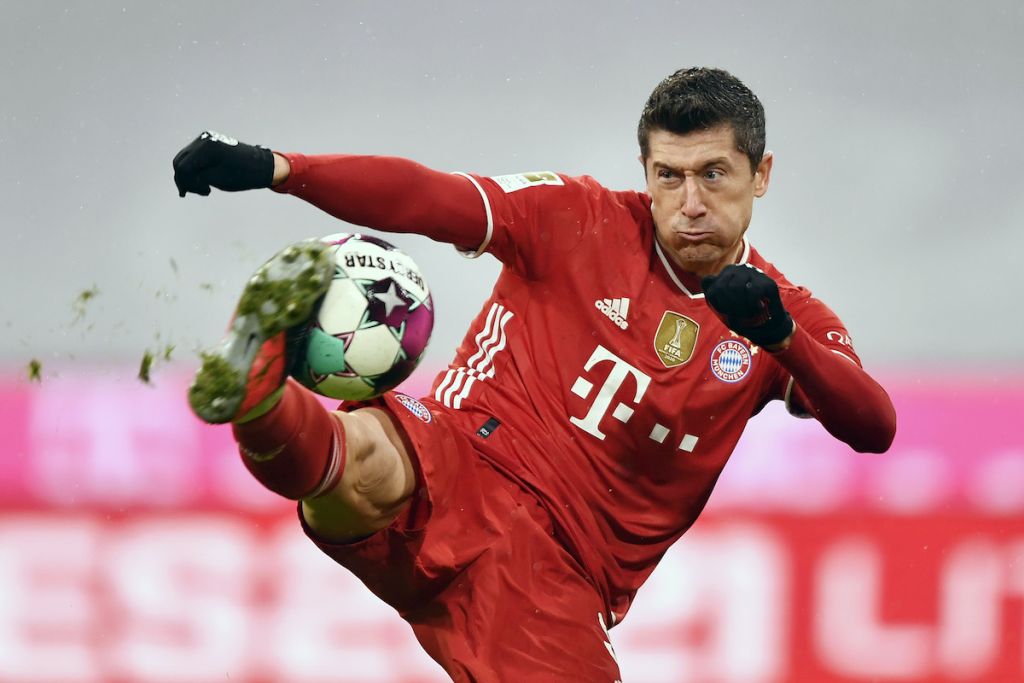 ---
In the Champions League, Bayern are first in scoring with 17 while Lazio find themselves tied in 12th with 10. What has been impressive is that Lazio have scored 6.0 goals per 90 minutes while Bayern have scored 7.0 per 90 minutes. This proves that these two sides are not scared to find the back of the net as they each have a lethal striker.
However, similar to Lazio, Bayern have dropped points in matches this season to opponents of lower quality such as Werder Bremen, FC Union Berlin and, most recently, relegation battlers, Arminia Bielefeld, outlining that there are weaknesses. Bayern have proven that they can be beaten, which will provide plenty of optimism for Lazio. In addition, Bayern will be without notable players due to injuries and illnesses with players such as Thomas Muller, Benjamin Pavard and Serge Gnabry all expected to be out.
Along with their poor form, Lazio face Bayern at the most opportunistic time and will look to take full advantage.
---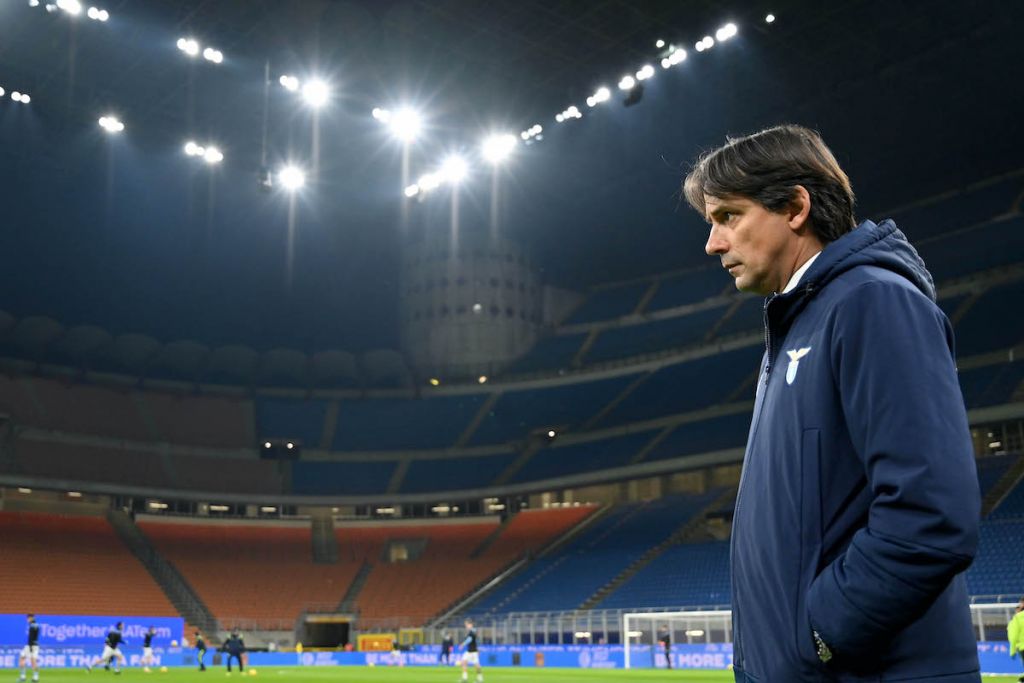 ---
At the end of the day, no one expects Lazio to win against Bayern. It will be a 'David versus Goliath' fixture. However, in his young managerial career, despite having the odds stacked against him on several occasions, Inzaghi has proven that he can overcome the most difficult challenges. If his Lazio are able to play sound defense, attack in the final third, play as a team and enter the match with plenty of confidence, anything is possible. Win or lose, this team will be putting everything on the line.