It's been an uneventful week for Lazio and one that Lazio manager, Simone Inzaghi will want his men to put behind them.
The Biancocelesti lost mid-week to Bayern Munich in the Champions League and followed up with a second loss, this time coming in the Serie A. It was a shocking defeat at the Renato Dall'Ara as Bologna won 2-0 versus Lazio. Ibrahima Mbaye and Nicola Sansone each scored for the Rossoblu.
After a disappointing result versus Bayern, Inzaghi expected his side to have a strong response. That was not the case as they looked tired through periods of the match and lacked intensity. They weren't clinical with their chances were indecisive. After winning seven of their past eight Serie A matches heading into this contest, it has started to turn around and Lazio have shown some poor form.
As for Bologna, it was a great defensive performance as they defended well and limited Lazio's chances. It was the Rossoblu's fifth clean sheet this season and one which proved to be vital as they ended Lazio's run of scoring after delivering goals in 18 straight games in all competitions. The last time Lazio had been shutout was back on October 17 in a 3-0 loss against Sampdoria.
The win also ended Bologna's winless streak at 15 games in the Serie A versus Lazio. Their last win versus Lazio dates back to March 2012, a span of nearly 9 years. Lazio will now need to regroup and shift their focus immediately towards Torino as they return to the pitch on Tuesday at the Stadio Olimpico.
So, what are the three takeaways from Bologna vs Lazio?
---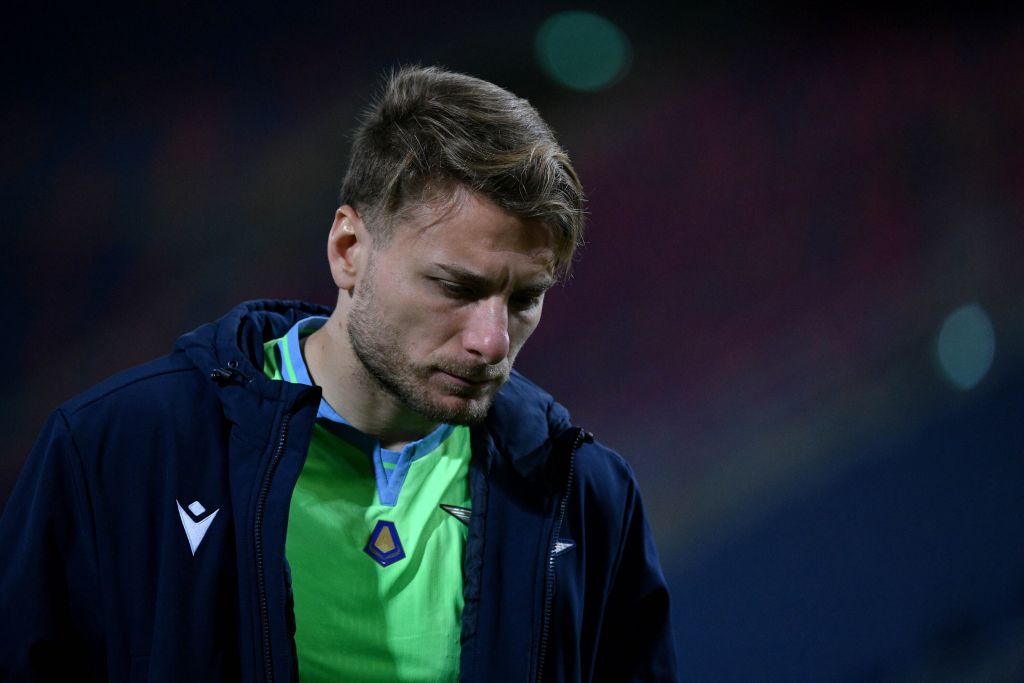 ---
Ciro Immobile Hasn't Looked Like Himself Lately
It was a matter of time before Ciro Immobile cooled off and started to see a dip in his production. The Italian has been Lazio's most dependable player this season, where he scored seven game-winners in Serie A. He leads the team in scoring with 19 goals in all competitions. Immobile has one goal in his last seven matches and fatigue could be setting in.
Immobile has played over 1700 minutes this season and has appeared in 28 matches. It may be time that Inzaghi considers giving him a break which is vitally needed. He was rarely effective against Bologna as his pace was well off his usual standards. He rarely tested Bologna goalkeeper, Lukasz Skorupski.
A penalty was awarded to Lazio early in the first half, yet Immobile failed to convert from the spot. His miss provided a shift in momentum for Bologna and two minutes later they scored to gain the lead. It was a turn of events as Lazio struggled to get back in the game. What was concerning was his approach toward taking the penalty. Immobile showed no conviction, power or accuracy into the shot.
Goals need to start coming from other players or else Lazio could find it difficult to win matches moving forward.
---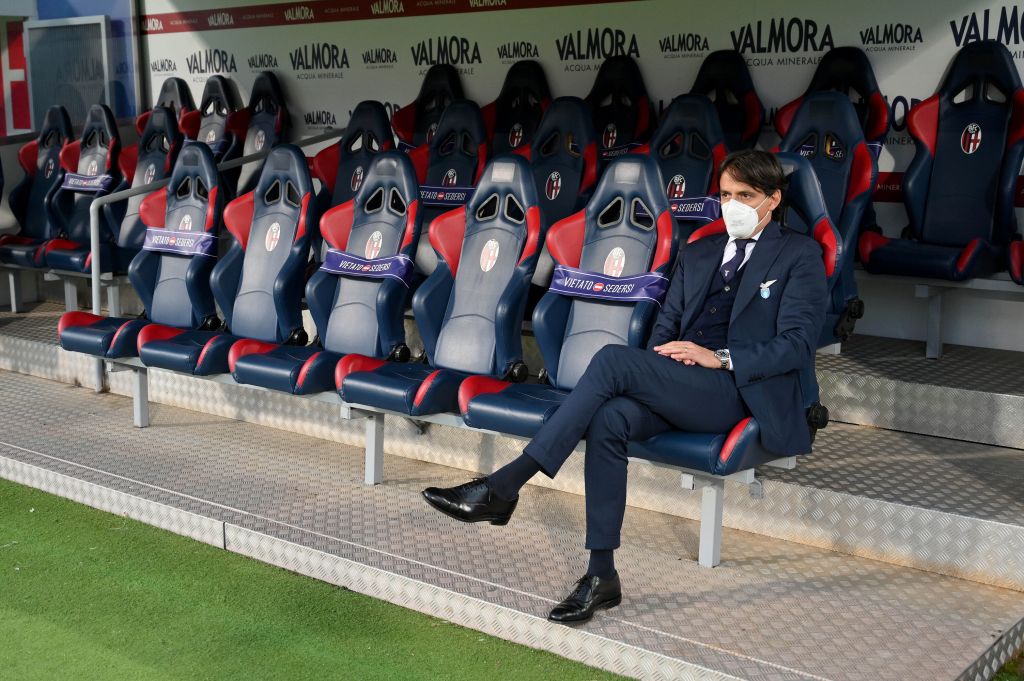 ---
Simone Inzaghi Needs to Start Considering Squad Rotation
For the majority of the match, Lazio looked tired and slow. They struggled to make the most of their chances and hardly attacked the goal area. Although they held an advantage in possession (60%-40%) it resulted in very little. Their most impactful player was Joaquin Correa, who looked quick and was moving for most of the game.
Playing their third game in eight days, it was only a matter of time before fatigue started to set in. Immobile, Luis Alberto, Sergej Milinkovic-Savic, Lucas Leiva, Francesco Acerbi and Adam Marusic have appeared in every game and should have been rested and, notably, Immobile who didn't look like himself today.
When Felipe Caicedo and Andreas Pereira entered the frame, energy and intensity were injected into this team. They looked more alive and started to attack the goal area, specifically, Pereira who earned corner-kicks and was getting crosses into the goal area.
Fresh legs could have made a difference today yet Inzaghi's reluctance to rotate his squad has been his downfall. While the depth of this squad is not great, he does have players that could be inserted against the mid-lower table teams. Inzaghi has players in his squad that could help key players take a break and they would have served a greater purpose had they have been used today.
---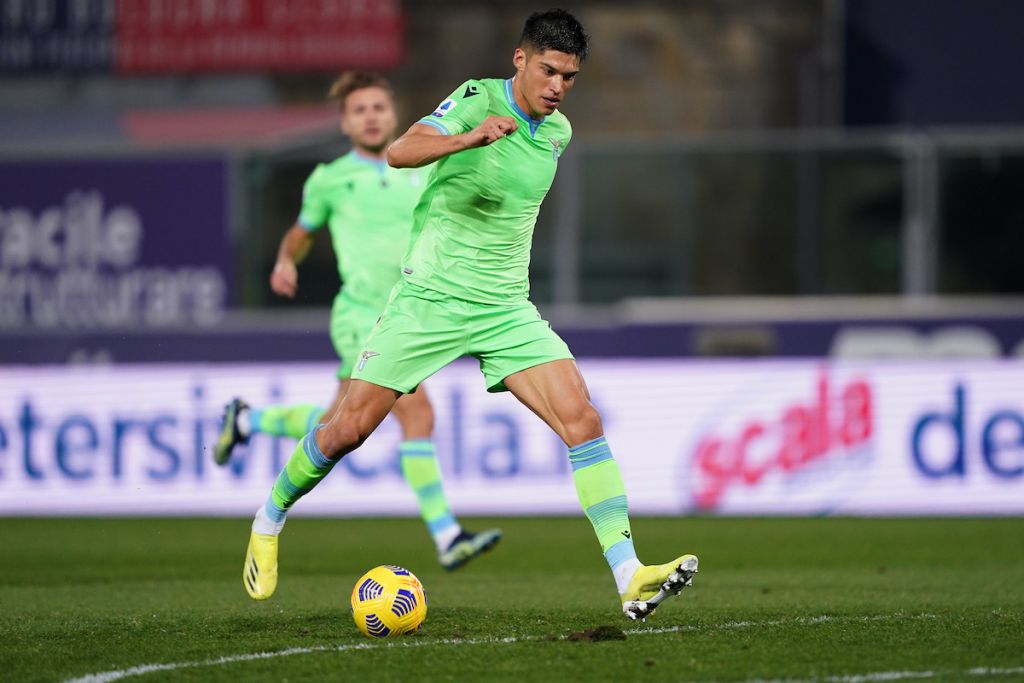 ---
Joaquin Correa's Missed Chances Hurt Lazio
Last season, Correa was one of Lazio's most productive and vital players who played a key role in their successful season. He had nine goals in Serie A and was providing secondary scoring behind Immobile. That hasn't been the case this season as there has been a massive drop-off in the Argentine's production. He has two goals in Serie A and what has hurt him is his inability to be clinical and decisive.
While Correa did earn his side a penalty in the first half, which resulted from him using his speed to gain a step on the defender, it was his decision-making that was his downfall. In one sequence in the first half, Lazio had a three-on-one off of a counter-attack with Correa leading the way. He had two options, he could have made a pass to either Alberto and Manuel Lazzari. What resulted was a turnover as he decided to hold on to the ball for too long and this forced him to make a poor decision. He was hesitant and elected to take a shot, which was blocked. A golden opportunity for Lazio to get back into the match slipped away.
His shot selection was poor throughout the match and his passes led to turnovers. His biggest flaw was holding the ball for too long and the result was Correa lost the ball five times and was dispossessed twice versus Bologna. This could be due to a lack of confidence and poor form. However, Correa needs to regain his scoring touch with Immobile, who is struggling to score at the current moment. This needs to start from Correa as he needs to shoot the ball more and be more decisive in his play.