Lazio fans gathered outside the Chiesa di San Giovanni Bosco to sing Biancocelesti anthem Vola Lazio Vola in tribute of former Primavera midfielder Daniel Guerini today.
As seen in a post on LazioPress.it's Instagram page earlier today, the fans were singing to pay tribute to the 19-year-old Italian midfielder, who sadly passed away last week in a car crash.
Many from the footballing world attended Guerini's funeral, including Lazio president Claudio Lotito, coach Simone Inzaghi, some first team players and the entire Primavera squad.
A large banner was also displaying outside the church, which said:
When the Earth was falling asleep at night, Rome was lulling him in the arms of sleep
Photos from the funeral today, including the one seen below, can be found on Italian media outlet La Lazio Siamo Noi.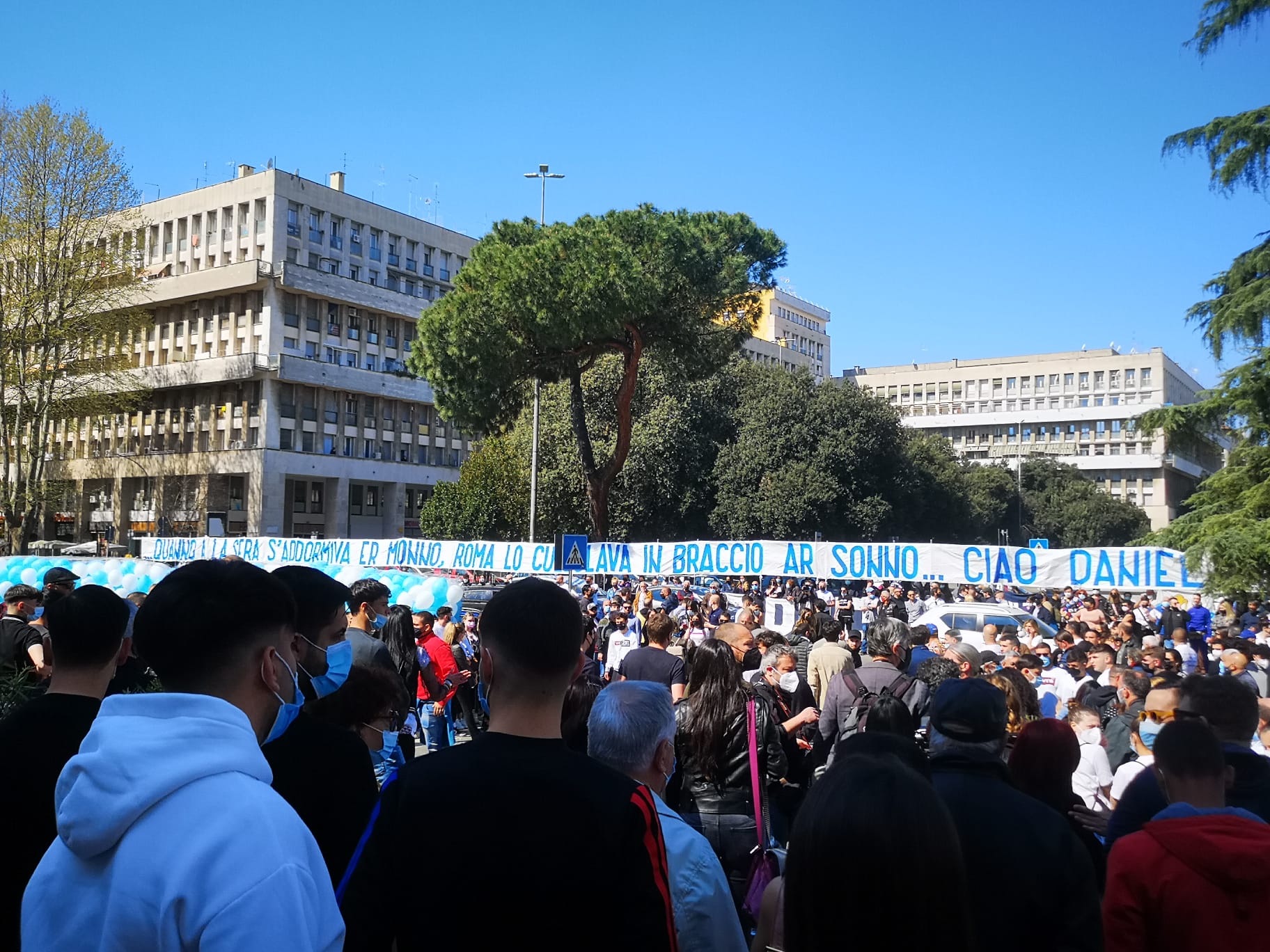 ---
MORE: Lazio Primavera Midfielder Guerini's Funeral Will Take Place Today in Rome
MORE: Lazio Sporting Director Tare: "We'll Certainly Do Something to Remember Guerini"