Prior to the month of February, Lazio striker, Ciro Immobile, had been scoring from all angles on the pitch. May it be from the right side, left side, down the center, in behind the defense or a spot-kick, he was converting his chances for the Biancocelesti. Up until the end of January, he had seven goals in the ten matches across all competitions.
However, February and March didn't go well for Immobile, who hit rock bottom and struggled to find the back of the goal. Missed opportunities, countless moments of being denied by goalkeepers, mistimed shots and bad luck came the Italian's way. During that time, Immobile managed to score just one goal in eight matches between Serie A and the UEFA Champions League.
---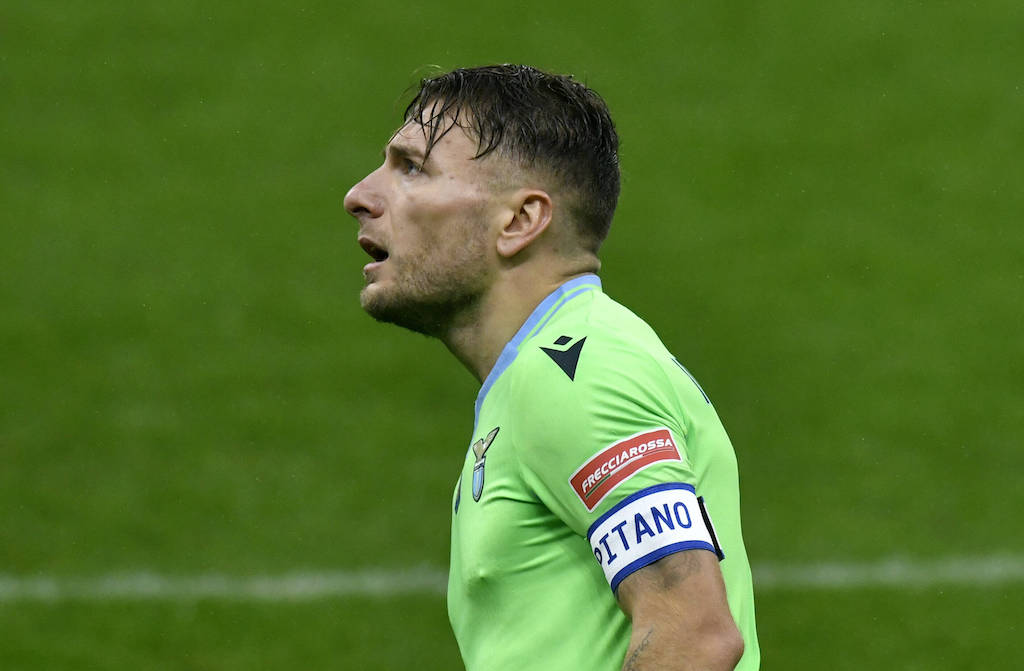 ---
Last week, league play was stopped due to the International break, with players leaving to play for their respective countries.
While Immobile's recent form for Lazio hasn't fared well, the same could be said about his form with Gli Azzurri. He's constantly received criticism for not delivering and showing up in key moments for his country. Heading into their match versus Northern Ireland, Immobile was running into some bad form and was in need of a goal to boost his confidence.
With Italy leading 1-0, Immobile's moment came at the 38th minute when Lorenzo Insigne delivered an accurate and beautiful pass towards him down the left side. The striker made his run into the box, where he struck his shot with power the near post to beat Northern Ireland goalkeeper, Bailey Peacock-Farrell.
The celebration from Immobile showed how much that goal meant to him, as he leaped into the air with a burst of excitement and shouted with enthusiasm. It was a long time coming for the Italian, who got a goal which he surely needed.
I felt a weight off my shoulders, because I hadn't scored from open play for a year and a half in the Italy shirt. I slipped on my first chance and the goalkeeper was there on the second, so I was feeling frustrated and let it all out after the third chance went in.

Having to fight for my starting spot makes me determined to find the back of the net and help the team. Andrea Belotti scored last time, I got the goal this time; there needs to be more faith in this Italy side.
The last time Immobile scored for Italy in a World Cup match was in September 2017 vs Israel in a 1-0 defeat. It was a long time coming for the Italian and this goal came at the right moment and time. He followed up with another goal two games later versus Lithuania from the spot. He's taken constant criticism from fans for not delivering and, with the Euros just around the corner, this will definitely help him mentally.
---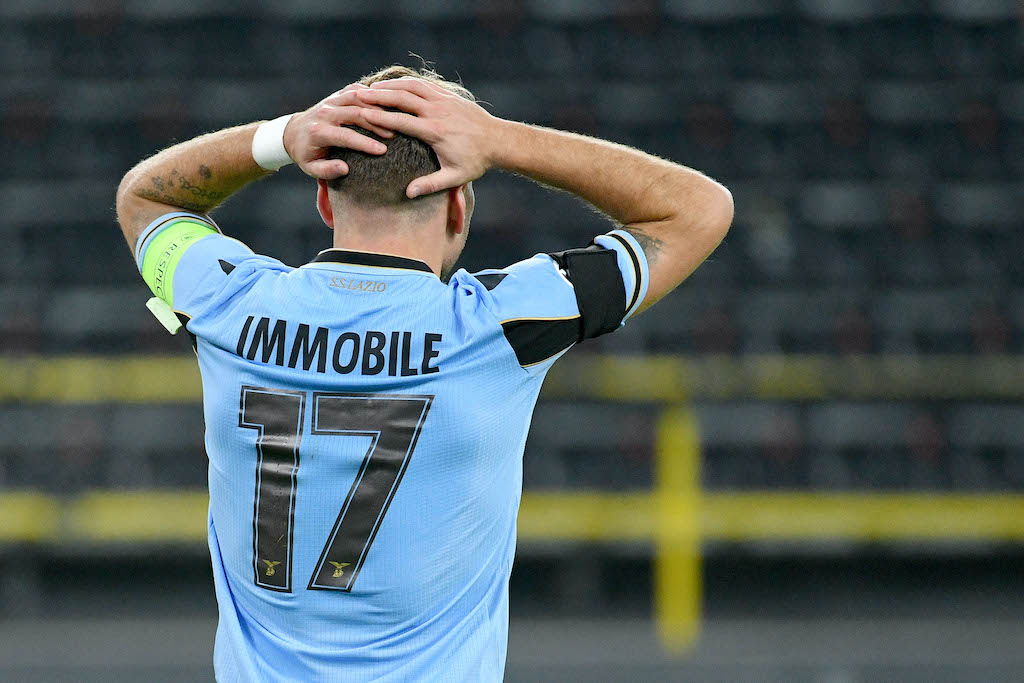 ---
When a striker doesn't score for a long period of time it can take a toll on them. It becomes overwhelming, lowers their confidence and they start forcing shots or making uncharacteristic mistakes. However, when a striker is at the top of his game, he's scoring at will, making strong runs and beating defenders fearlessly.
Immobile's goal will raise his confidence and allow him to play his game at the level that he's accustomed to. Not just for the Azzurri but for Lazio as well. Despite not scoring in the past seven matches in Serie A, this goal could turn things around with 11 games remaining for Lazio.
The Biancocelesti currently sit in seventh place and are six points back of Atalanta, who are in fourth place and hold the final spot into the Champions League. However, Lazio have a game in hand versus Torino and could trim the gap to three points with a victory. Overall, they will need their captain to play at his best if they are to have any chance of returning to the Champions League for a successive season.
---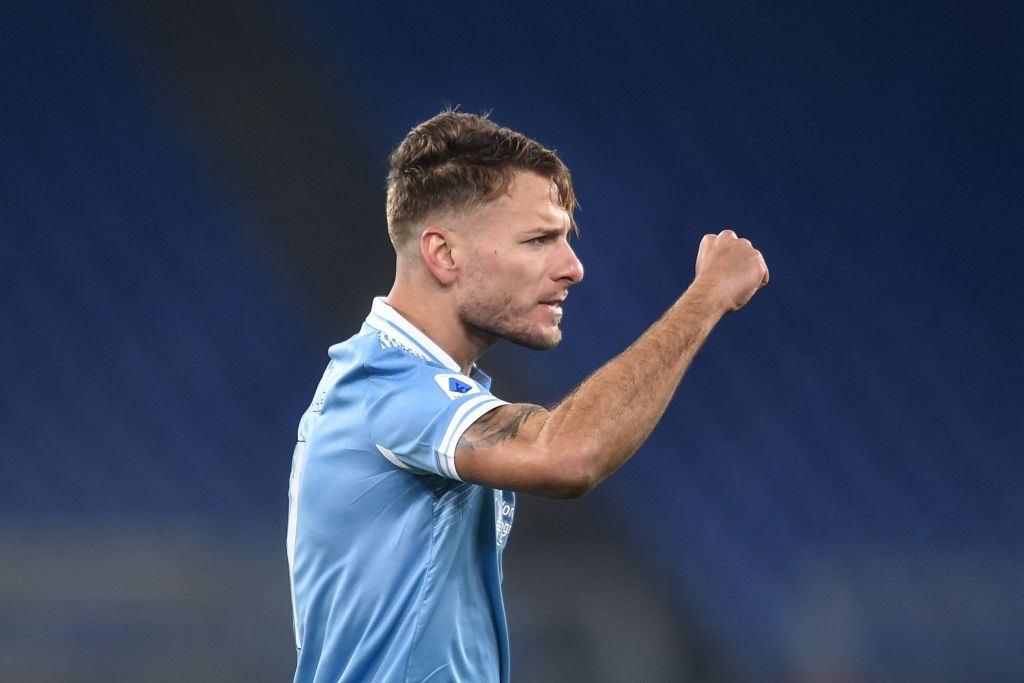 ---
Immobile has been the staple behind Lazio's success in recent seasons as he has taken his game to another level. Last season he finished with 36 goals and this year he has 14 goals. While he's well off his pace from a year ago, he's managed to score seven game-winners this year and will be depended upon in the upcoming weeks.
Aside from scoring 14 goals in Serie A, he's averaged 3.3 shots, 1.3 key passes and 0.8 successful dribbles per game. He's managed to play well in other aspects where he's made decisive passes and has opened up space for his teammates. While this has been good for Lazio, they will need their lead man to start scoring if they're to have a chance at top four in Serie A.
As for Italy, he got a much-needed goal when it comes to the World Cup. He's struggled to show the same success as he's done with Lazio, which could be based on his inability to be clinical at times, playing in a formation that he's not accustomed to or still building chemistry with his teammates. Yet, stats show he hasn't been poor as he's averaged two shots, two key passes and one successful dribble per game with Italy and has shown the ability to set up his teammates. While scoring is his main goal, it's encouraging to see he's been able to contribute in other facets.
Regardless, it hasn't been easy for Immobile and this goal could be just what he needed to turn it around.