Scoring late in matches has started to become the common theme for Lazio. Sergej Milinkovic-Savic scored in the 91st minute off a cross from Stefan Radu to lift his side to a 1-0 victory against Hellas Verona.
The Gialloblu frustrated Lazio throughout the match and limited their chances. Ciro Immobile struck the post in the first half while Felipe Caicedo had a goal called back after further review from VAR, which determined that he fouled Giangiacomo Magnani. As for Verona, their chances were few and limited with Lazio's backline keeping them in check for most of the match.
With the win, Lazio have now won four straight matches in Serie A and remain within distance of a top-four spot.
So, what did we learn from Lazio's 1-0 victory over Verona?
---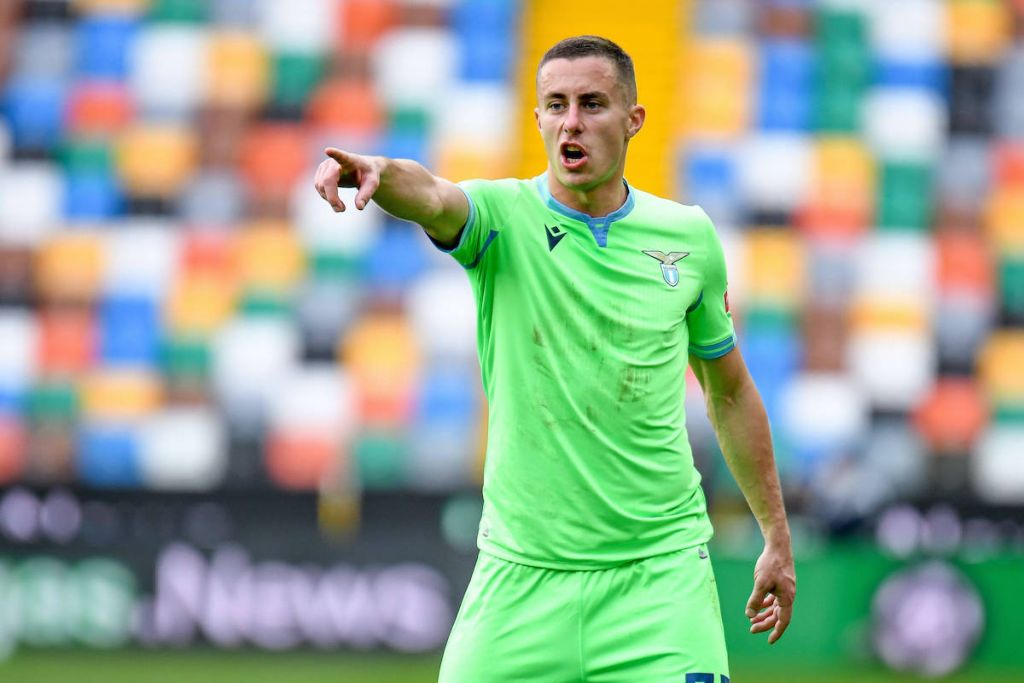 ---
Adam Marusic Tremendous In the Backend
What a season Adam Marusic is having. After a disappointing 2019/20 Serie A campaign, he has really turned it around this year. He's been Lazio's most productive and consistent player and has been relied upon to play in various positions. He's started at right wing-back, left wing-back and recently has been playing right centre-back.
What's been impressive from Marusic is that he's slotted into every position with ease and has stepped up. He started at right centre-back versus Verona and was tremendous in the backend. He made a great recovery in the second half to track back and stop Kevin Lasagna from scoring. The Italian was well ahead of the Lazio defense, yet Marusic managed to put himself back into a good position to defend Lasagna and not take a foul inside the box.
Aside from making a great recovery, he was calm and composed in the backend, where he made timely interceptions and was physical and assertive when he needed to be. He finished the match with six interceptions, two clearances, an 82.5% pass accuracy rate and one successful dribble. With Patric unavailable and management not showing plenty of confidence in Mateo Musacchio, Marusic stepped in quite well and helped his side to a victory.
---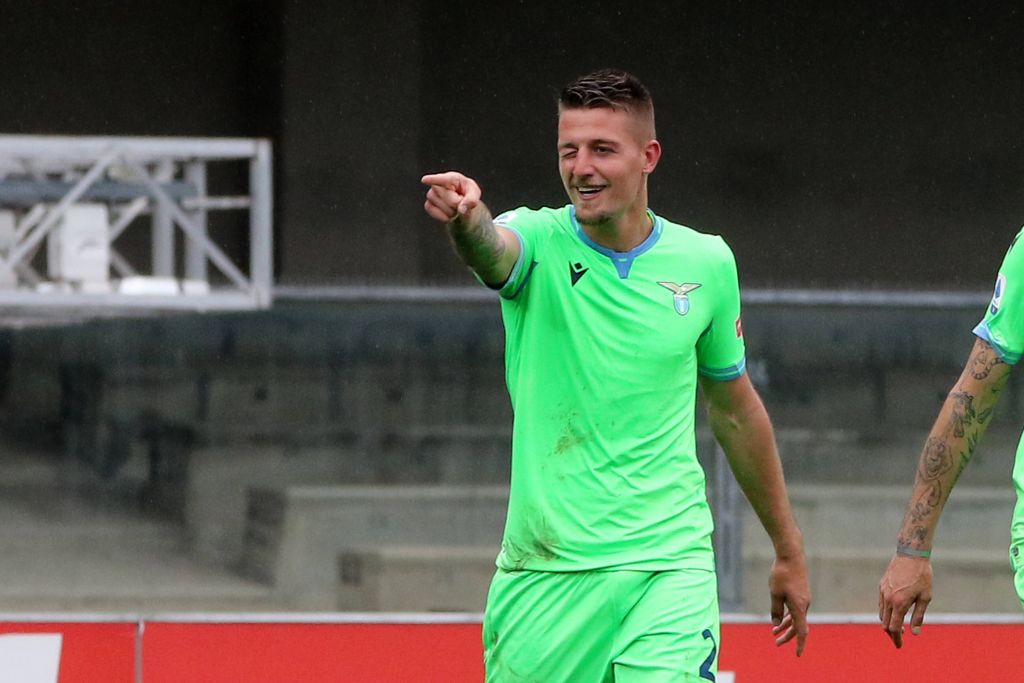 ---
Sergej Milinkovic-Savic Delivers Once Again For Lazio
The best midfielder in Serie A has been a debatable topic this season, with Milinkovic-Savic having an outstanding season for Lazio and Nicolo Barella being just as impressive with Inter Milan. However, Sunday afternoon, Milinkovic-Savic made the case as to why he's one of the best box-to-box midfielders in Serie A and possibly best midfielder in Serie A.
With the game tied 0-0 and nearing full-time, Radu delivered an accurate cross into the goal area to Milinkovic-Savic. The Serbian did a great job winning the challenge and headed the ball past Verona goalkeeper Marco Silvestri. The midfielder showed good strength, concentration and the ability to fight off multiple defenders.
Milinkovic-Savic has really played a key role this year for Lazio as he has seven goals and eight assists in Serie A. Three of his eight goals have been game-winners for Lazio, where he's managed to score late and lead his side to a victory.
Aside from being productive in the final third, he was equally impressive in the backend. He was physical and won key challenges, which prevented Verona from scoring. He finished the match with three clearances, five aerial duels won and one tackle. He was vital at both ends of the pitch for Lazio.
---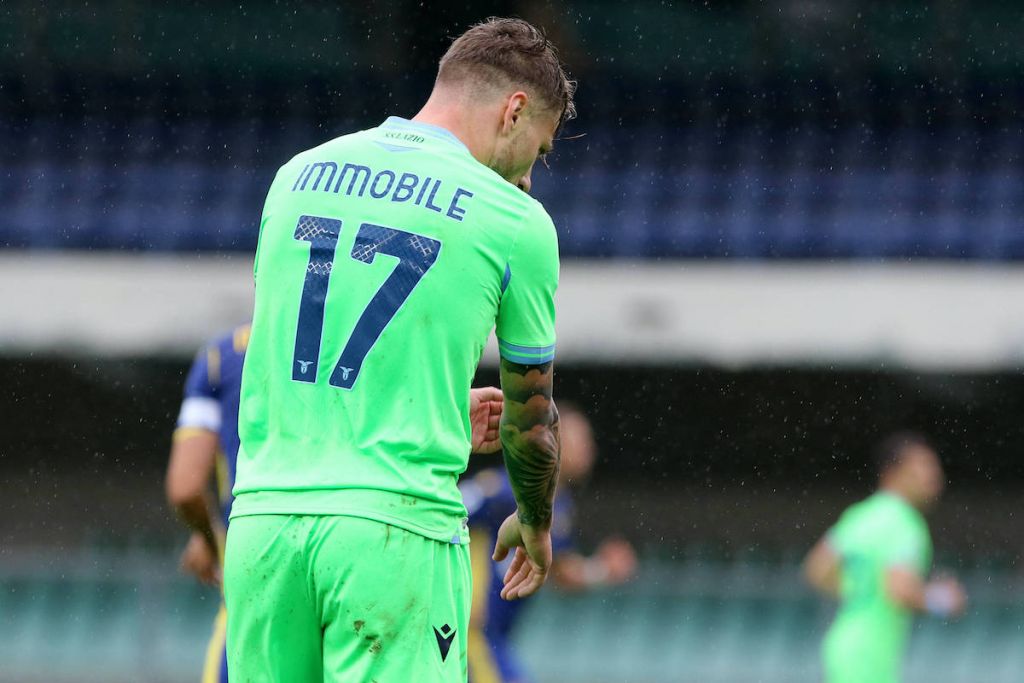 ---
Lazio Continue To Get Scoring From Players Not Named Ciro Immobile
The last time Immobile scored for Lazio was back on February 7th versus Cagliari. The Italian failed to score once again versus Veronal yet came close as he was denied by the post. He was effective throughout the match as he made good runs, created space for his teammates and delivered key passes.
Immobile has now gone nine straight matches without a goal across all competitions and eight straight in Serie A. What's been impressive from Lazio is their ability to win and get other players to contribute during Immobile poor run. During his eight-game scoreless drought in Serie A, they've managed to win five of those matches and stay within contention of a top-four spot.
In past seasons, Immobile has scored the bulk of Lazio's goals but it's encouraging to see that other players have stepped up in his absence. Caicedo, Manuel Lazzari, Marusic, Luis Alberto and now Milinkovic-Savic have all played key roles in their victories.
With other players stepping up for Lazio in a close battle for a top-four spot, it has really saved their season and has them still in contention.