It has been quite the journey for Stefan Radu, who has been with Lazio for 13 years. He's always fought hard for the crest and has been determined to win at all costs.
Aside from starting his career with FC Dinamo București, where he played four seasons, he has played with Lazio for the bulk of his career (since January 2008). The Romanian is now in his twelfth season with the Biancocelesti and recently tied a record set by Giuseppe Favalli for most appearances (401).
Regardless of who has managed the club through his span with Lazio, Radu has always played a key role.
---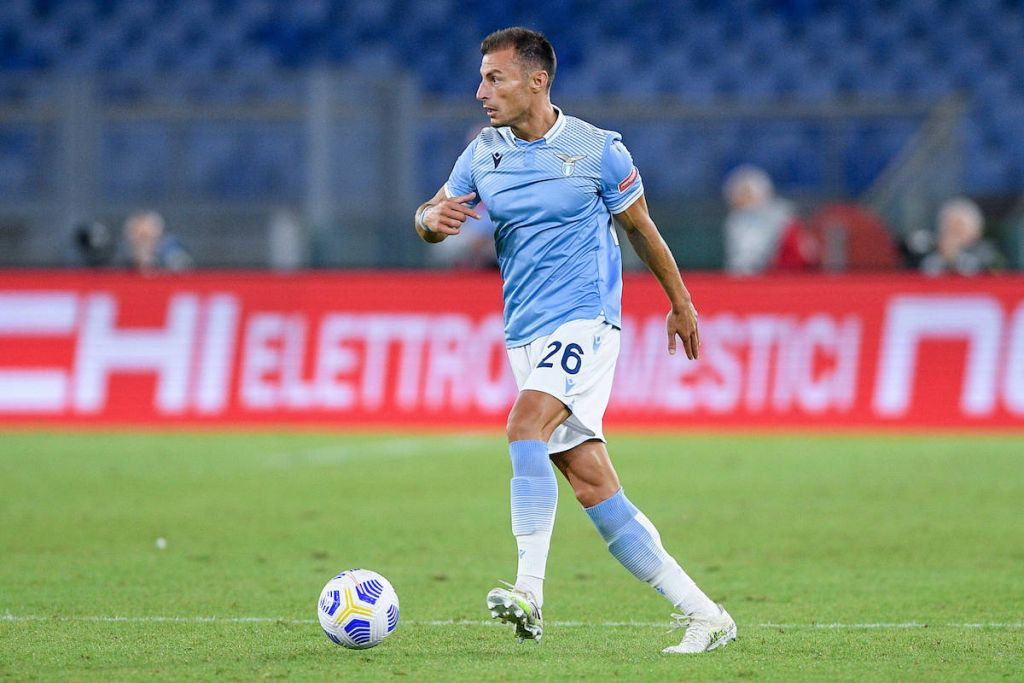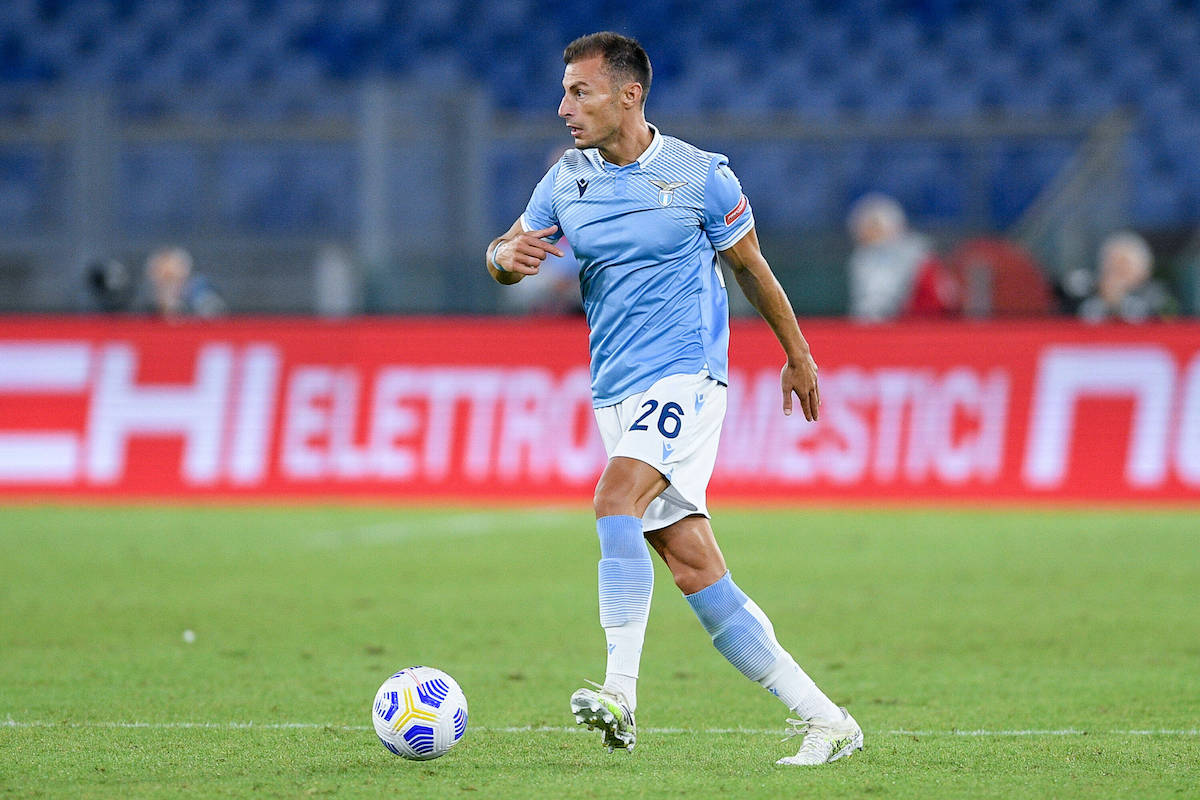 ---
Three victories in both the Coppa Italia and Supercoppa Italiana respectively are some key accolades that Radu has achieved and accomplished with Lazio.
In addition to these awards, he also captained the team for the 2011/12 season and finally had the chance to appear in his first UEFA Champions League match for Lazio this season (against Bayern Munich).
This all started 13 years ago when he made his debut versus Fiorentina in the Coppa Italia and helped his side to a 2-1 victory. He's since become a fan favourite due to his commitment and devotion to the club.
Last season, Radu had the chance to leave Lazio yet refused numerous offers. This was as his contract was set to expire in the summer of 2021.
While talks of an extension had seemed to have disappeared, out of the blue, Lazio announced that they had agreed to a one-year contract extension for Radu this past week.
This was very encouraging to see, as he's been an integral piece to this club for many seasons.
---
---
While Radu is now 34 years old, he's shown that he still has plenty to offer the club. Lazio manager, Simone Inzaghi, has been dependent on Radu this season as he's played over 1600 minutes across all competitions and contributed two assists in Serie A. This season he has shown good pace, the ability to read plays and has provided stability.
Radu has a physical edge to his game which hasn't declined and this is one of his biggest strengths. He is an aggressive defender who makes strong slide tackles, has the ability to clear the ball towards safety and advance the ball forward with ease. This season he's averaged 1.4 aerial duels won, 1.5 tackles, 1.6 interceptions and 2.4 clearances per game. With Francesco Acerbi being more involved in the offense this season, Radu has played deeper and been a safeguard for the team.
Aside from being a reliable option in the backend, he still poses a threat on the offensive side. The left centre back has shown to deliver quality crosses into the goal area this season. Radu has a pass success rate of 84.8%, 0.5 crosses and 0.7 key passes per game in Serie A. From time to time, he has delivered crosses into dangerous areas which have set up teammates such as Sergej Milinkovic-Savic and Ciro Immobile. Some of Radu's deliveries have been more effective than Manuel Lazzari, Adam Marusic, and Mohamed Fares which has been shocking but a pleasant surprise. Having a player of this quality and ability gives Lazio another player who could deliver crosses into the box and put them into good positions to score.
---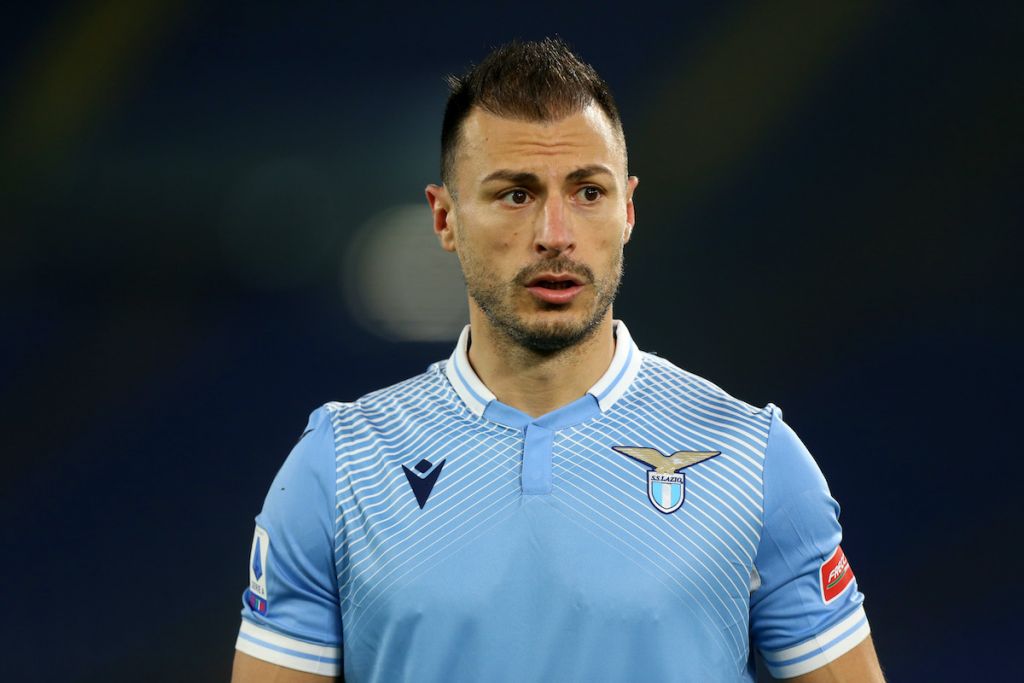 ---
With Wesley Hoedt and Mateo Musacchio not expected to return next season, this will leave Inzaghi with Radu, Acerbi, Luiz Felipe and Patric. Lazio will surely look to add two or three defenders to this backline, which has been their weakest position in recent seasons (due to the lack of quality depth).
When Radu has been healthy, he has given Inzaghi some grit in the backend. He has proven to still be a formidable starter and can even slowly transition to be an experienced and reliable option off the bench, like Marco Parolo. He's familiar with Inzaghi's tactics, suitable to a back three, has developed a good relationship with his teammates and, most importantly, is a leader. He understands what it takes to win the important fixtures, motivates his teammates to do better and provides a positive attitude.
While Radu is 34-years-old, age is just a number for him. He's shown the ability to still play at a high level, keep pace with quicker players and be a reliable option. He's refused to leave this club, declined significant offers in the past and has his heart tied to Rome. Those are qualities that are hard to find in the modern game of football and what the club needs.
All that Radu knows and loves is Lazio. One additional year with the club is the best decision for the player, club and fans.