It was a frantic and exciting match between Lazio and Benevento at the Stadio Olimpico.
A brace from Ciro Immobile led his side to a 5-3 victory versus Benevento and extended their winning streak to five straight matches in Serie A. Lazio's other goals came from Joaquin Correa and own goals from Fabio Depaoli and Lorenzo Montipò. Marco Sau, Kamil Glik and Nicolas Viola each scored for Benevento.
Lazio had a comfortable 4-1 lead yet Benevento fought their way back into this match as they scored two straight goals and trailed by one goal. With five minutes remaining in the match, the visitors had hopes of making a miraculous comeback; however, they failed to find the equalizer and Immobile had other plans, as he scored in the final minute of added time to ensure all three points.
So, what did we learn from Lazio's 5-3 victory over Benevento?
---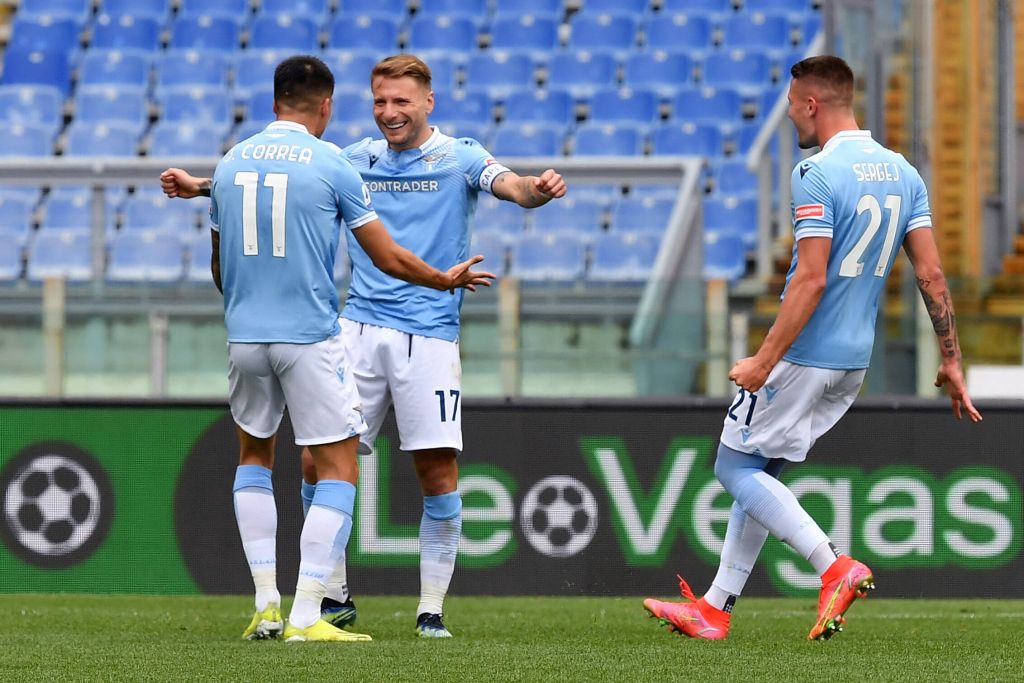 ---
Ciro Immobile Scores His 150th Serie A Goal
In the past four seasons, Immobile has always been Lazio's most dependable player when it comes to goal scoring. The Italian has reached numerous milestones since arriving with the Biancocelesti and on Sunday he set another one. Aside from ending an eight-game scoreless drought in Serie A, the Italian scored his 150th and 151st goal in Serie A.
Immobile reached 150 goals in eight years and it has been 235 days since scoring his first. Gunnar Nordahl, Giuseppe Meazza, Stefano Nyers and Giuseppe Signori were the only four other players in the history of Serie A to reach this milestone in less time, according to Opta Paolo. While many continue to doubt him and believe he has tailed off, he continues to impress and prove his doubters wrong.
Aside from his achievement, he was Lazio's best player versus Benevento. He was relentless on the attack, made strong runs and accurate passes and freed up space for his teammates. He was physical and created quality scoring opportunities.
Immobile was a key contributor in Lazio's opening goal and made a key pass in Lazio's third goal. He also contributed a brace. He finished the match with three key passes, one successful dribble and three shots on target. The Italian may have found good form at the right time, with Lazio squaring off against Napoli and Milan this coming week.
---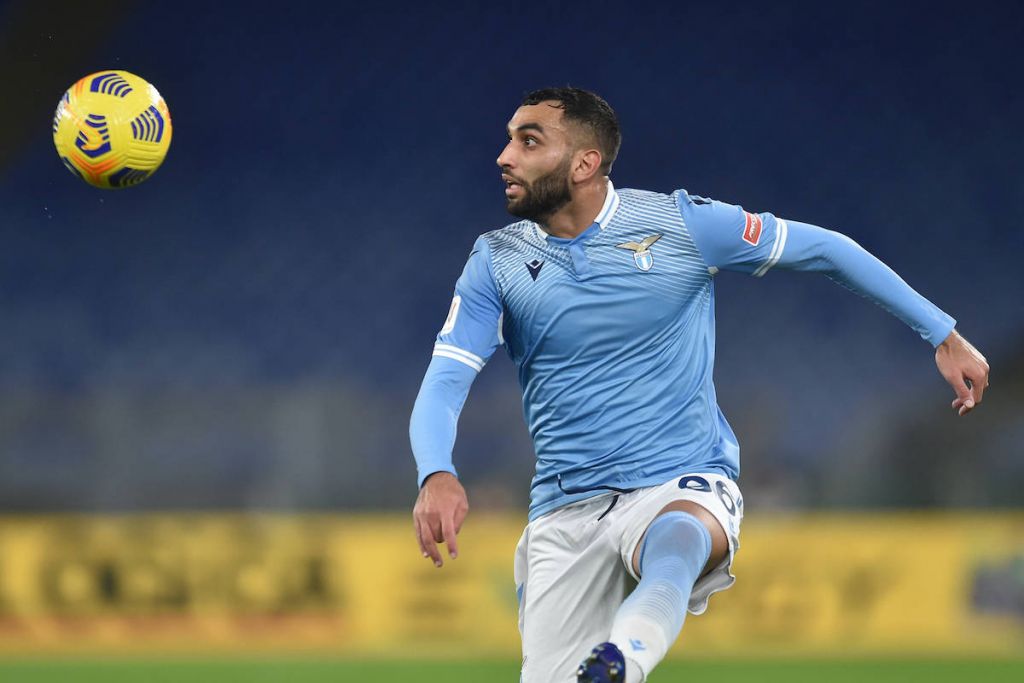 ---
Mohamed Fares Starting to Show Good Signs of Form
When Mohamed Fares arrived to Lazio from SPAL this past summer transfer market, there were high expectations. The Algerian had hopes of being Senad Lulic's replacement for the foreseeable future, yet had a rough start to the season. There have been contributing factors which have derailed his season including injuries, Covid-19 and arriving late from the transfer market.
With Lulic aging and nowhere near the player he once was, it will be important to have one of their big signings from this past summer start to step up. Fares showed plenty of promise when he was with SPAL and Lazio is starting to see this. He's playing with plenty of confidence, which has been one of the main factors in his ability to play at a high level.
In recent time, Fares has recovered and has been playing more regularly at the left wing-back. He's shown positive signs and has started to progress with Lazio. He had a good performance versus Benevento as he made strong runs down the flank, delivered accurate crosses into goal area which led to scoring chances and had quality shots on target. Fares finished the match with one key pass, one shot on target, five attempted crosses and a pass accuracy rate of 91.7%.
Fares is starting to show good form and will be key in their upcoming matches against Napoli and Milan. More importantly, with Patric still recovering from an injury, this has forced Adam Marusic to play right centre-back and depended more heavily on Fares at left wing-back.
---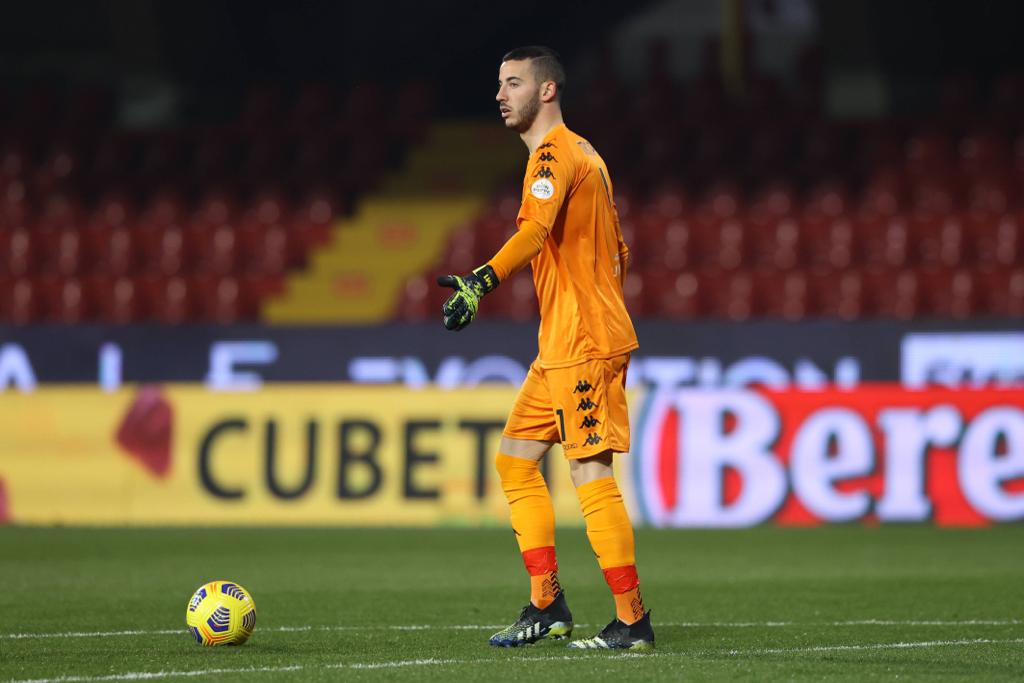 ---
Lorenzo Montipò a Potential Replacement for Thomas Strakosha
In recent months, there have been rumours surrounding Lazio about Benevento goalkeeper, Lorenzo Montipò.
The future of current Lazio goalkeeper, Thomas Strakosha, is bleak as the last time he's featured in a match was back in January versus Fiorentina in Serie A. Montipò has been impressive this season for Benevento, where he's been able to progress his game and has become a highly touted goalkeeper.
Throughout the season, Montipò has made key saves, shown the ability to make good passes out from the backfield, communicates well with his backline and makes aggressive challenges for the ball. He was impressive versus Lazio on Sunday as he gave his team a chance to win the match.
With Benevento trailing 4-1, Montipò denied Immobile from the spot as the Italian missed his third penalty this season. Shortly afterwards, Benevento were awarded a penalty and Viola converted his chance. Although they came up short, this shifted the momentum towards the visitors and gave Benevento the confidence to come back versus Lazio.
Most of the goals conceded by Benevento had Montipò in difficult positions. His backline didn't help him much with Immobile, Correa and Luis Alberto given plenty of space to roam and have quality scoring opportunities. Nonetheless, it was an impressive outing from Montipò and he would be a proper replacement for Strakosha if Lazio decides to part ways with their current goalkeeper.