It was quite the match between Lazio and Napoli as the two sides tallied for seven goals in a thrilling match. Lazio fell short to their rivals as Napoli won 5-2 and narrowed their gap towards a top-four spot.
The Partenopei now sit three points back of the second-place team, AC Milan, and are once again back in the race to finish near the top. As for Lazio, this ended their five-game winning streak. They sit seven points back of Juventus, who hold the final top-four spot yet Lazio still have a game in hand (against Torino).
It was a controversial and entertaining match between the two sides. Within the first ten minutes, Napoli were awarded a penalty. It was a debatable call on Sergej Milinkovic-Savic as it appeared that the midfielder's studs had contact with Kostas Manolas' head. Lorenzo Insigne made no mistake from the spot as he converted and gave his side the lead.
Moments later, Matteo Politano scored to extend Napoli's lead to 2-0. From there, Lazio struggled to come back in this match. Napoli scored two more goals from Insigne and Dries Mertens within the first 15 minutes of the second half to extend their lead to 4-0.
While Lazio managed to cut the deficit to two goals as Ciro Immobile and Milinkovic-Savic scored in quick succession, Victor Osimhen scored near added time to put this game to bed. It was a valiant effort from Lazio, but unfortunate calls and their inability to finish hurt them in this match.
So, what did we learn from Lazio's 5-2 loss to Napoli?
---
It's Time to Give Thomas Strakosha a Start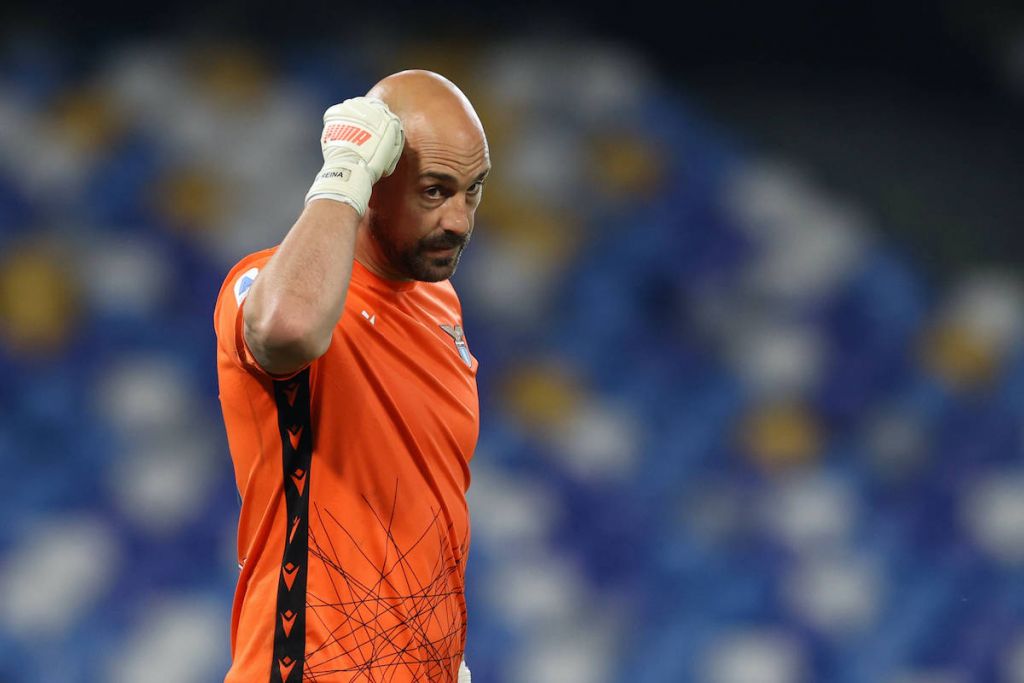 On a night when Lazio needed their goalkeeper to step up, he didn't rise to the occasion.
It was a lacklustre performance from Lazio goalkeeper Pepe Reina. While he had no chance on Lazio's first and third goal, he was accountable for the other three, where he made poor attempts to make a save; specifically, the second goal from Politano that was poorly defended by Mohamed Fares.
Although the Napoli forward was given plenty of space inside the box to get around the Lazio wing-back, Politano's shot was placed in the bottom left corner, which caught Reina off guard. The Spaniard mistimed his jump, was slow to react and out of position.
Moments before this goal, Lazio's momentum was very low after a debatable penalty was awarded to Napoli. Their goalkeeper needed to make a big save to help avoid falling further behind, yet that didn't happen.
He didn't fare much better on Lazio's fifth goal. Although Francesco Acerbi turned the ball over, Reina made no attempt to make the save versus Osimhen. He left plenty of space for the Napoli forward as he didn't initiate his run or try to cut down the angle for him to shot.
The start to the season was impressive for Reina, who replaced Thomas Strakosha for a period of time as he was out due to Covid-19 and an injury. When the Albanian returned to the lineup, Reina remained as a starter as he was playing very well.
That has unfortunately not been the case in recent times as Reina has been poor. A change in goal might be a wise decision from Lazio manager Simone Inzaghi.
---
Ciro Immobile Loves Playing Versus Napoli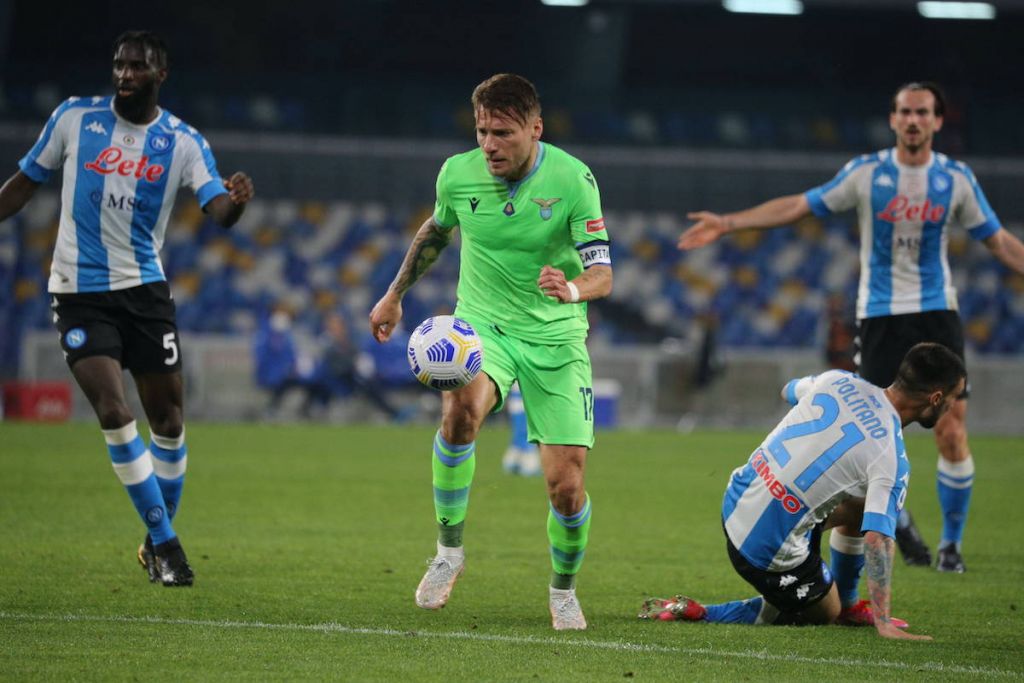 While it was a disappointing result from Lazio, the play of Immobile was impressive as he had a stellar match for Lazio. After going eight straight matches without a goal in Serie A, he has scored three goals in the past two games. The Italian has started to show good form at the right time; he will be counted on for Lazio down the final stretch of their season.
Immobile was relentless throughout the match, where he made strong runs, fought off defenders, created scoring chances and was clinical. In one sequence, he did a great job fighting off Kalidou Koulibaly and continued his run to create a scoring opportunity. He was effective at both ends of the pitch for his side. He finished with three successful dribbles, one shot on target, one goal and one key pass.
The Italian has now scored in six straight matches in Serie A versus the Partenopei. Quite the achievement for Immobile as he's been able to get the best out of Napoli. While the Italian would have preferred to have the victory, he's one player for Lazio who continues to find success versus the Partenopei.
---
Matteo Politano Was Too Much to Handle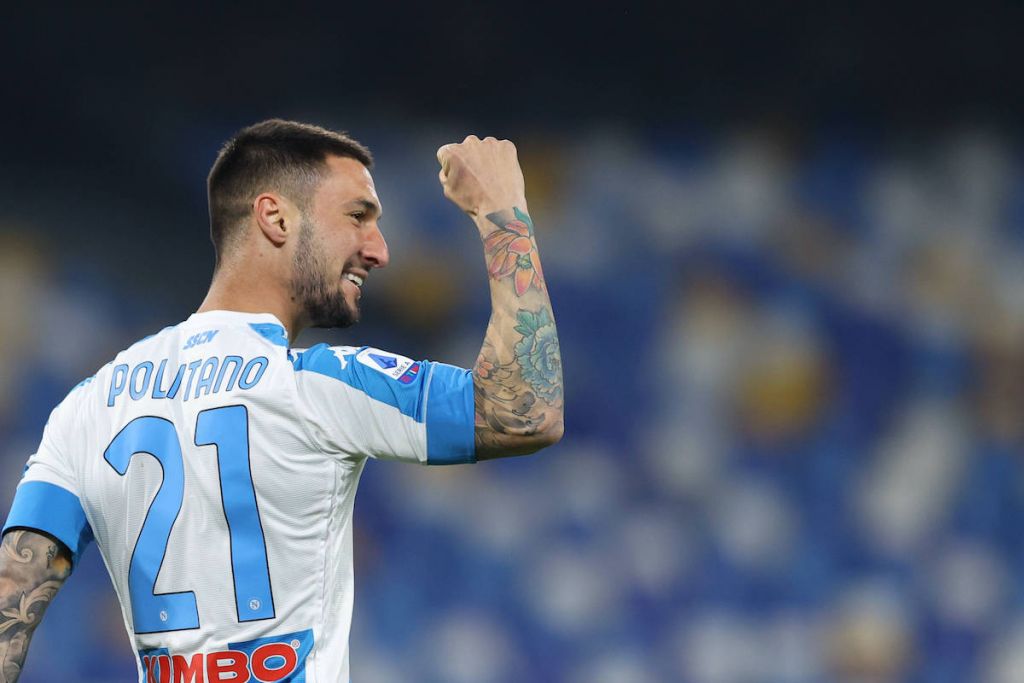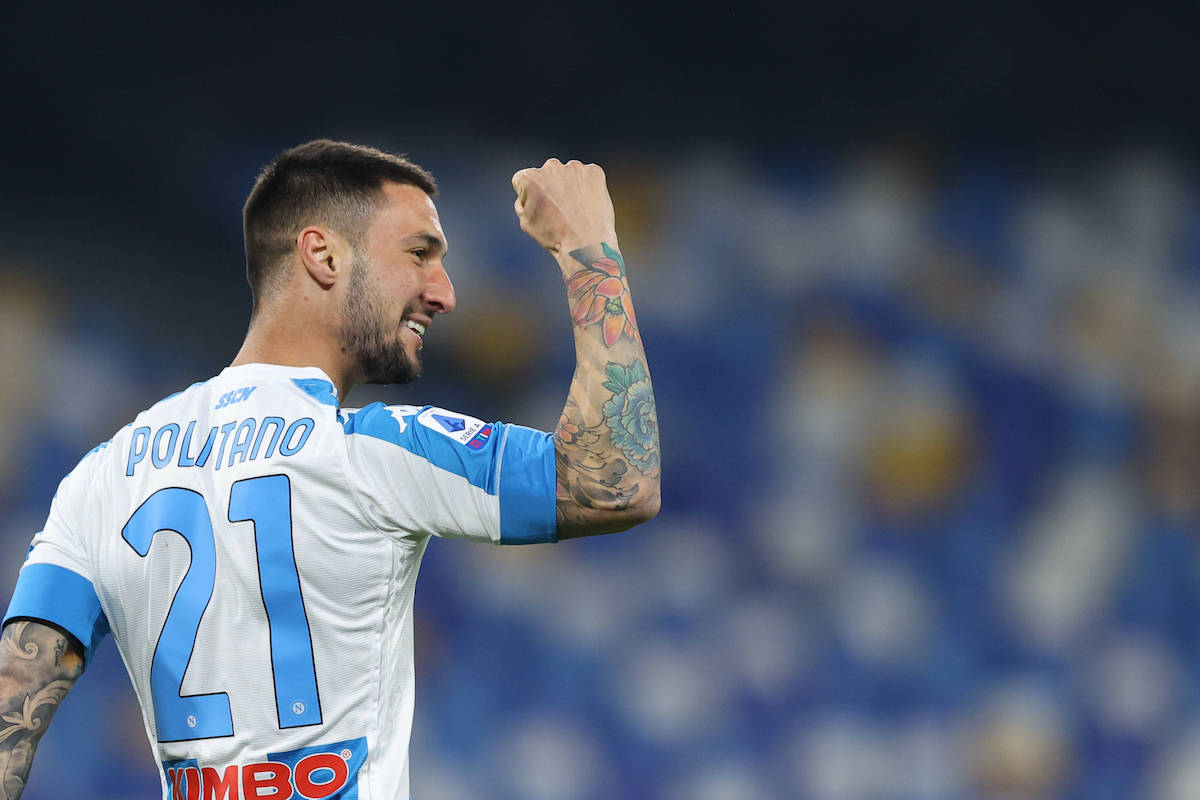 As the season continues to progress, so does the play of Napoli forward Politano.
In this match, he was physical and created multiple scoring opportunities. His speed and movement were two areas that gave Mohamed Fares and Lazio's backline plenty of difficulties.
Fares struggled to keep up with Politano, who was able to get around the Algerian due to good footwork and his pace to outrun him. Politano also played a key role early in the first half as he scored moments after Insigne's spot-kick. It extended their lead to 2-0, yet more importantly, took Lazio out of the game.
Politano continues to impress and has been one of Napoli's most consistent players this season. When the Italian plays as he did against Lazio, it raises the question as to why he hasn't been called up for the Italian National squad. Players such as Federico Bernardeschi, who has been poor this season, have been called up while Politano's performances warrant a call-up.
Regardless, Politano was just too much for Lazio to handle. He finished the match with two shots on target, two successful dribbles, three fouls won and two interceptions.