It has been a difficult season for Lazio defender, Luiz Felipe, who has missed 25 games across all competitions. Lazio were set to heavily depend on Stefan Radu, Francesco Acerbi and Luiz Felipe to lead the backline but that, unfortunately, has not been the case. The three have managed to play a total of just five matches together this season due to a significant injury that the Brazilian sustained in preseason against Frosinone.
While nearly every other club in Serie A have been forced to deal with injuries, and this shouldn't be an excuse for Lazio's defensive struggles, the club's inability to address their backline and provide depth for manager Simone Inzaghi over both the 2020 Summer Transfer Window and 2021 Winter Transfer Window has created difficulties.
---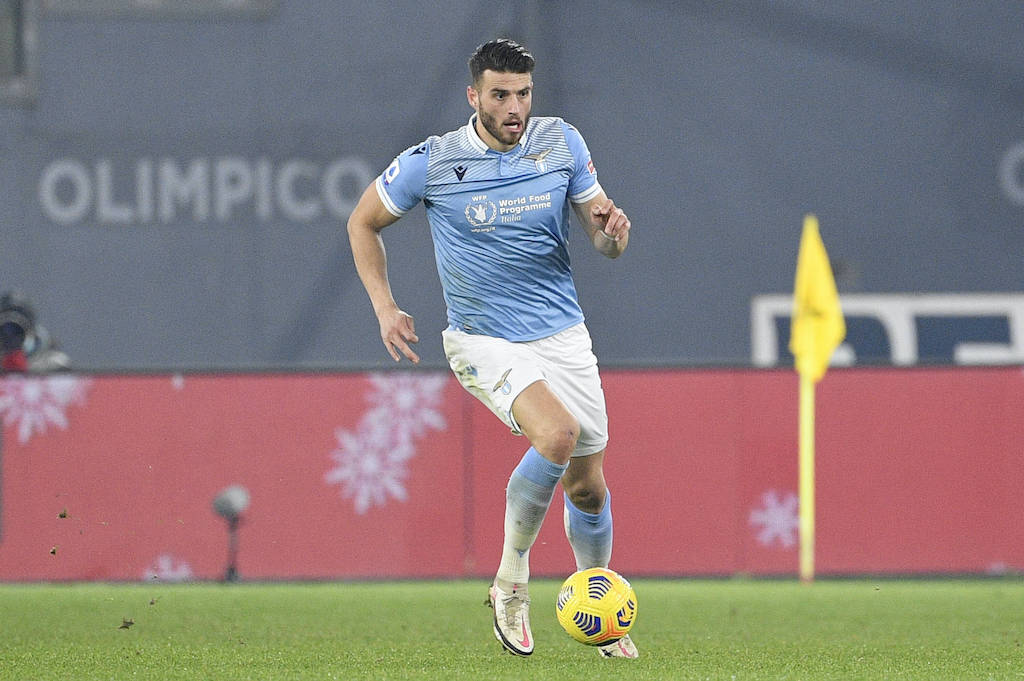 ---
The Biancocelesti entered the 2020/21 Serie A season by only securing one defender. This was Wesley Hoedt, on loan from English Premier League side Southampton FC. While there were encouraging signs at the beginning of his return to Rome, the Dutchman's performances have since been modest at best; he has really tailed off.
Before Lazio acquired Hoedt, they had sold Wallace to Yeni Malatyaspor; after signing the Dutchman, they also sold Bastos to Al Ain FC, a player who had become a fan favourite and someone who could have really helped the club this season. The Biancocelesti's backline was already depleted with those two players; it seemed odd that despite letting two players go, they decided not to pursue more than one defender.
---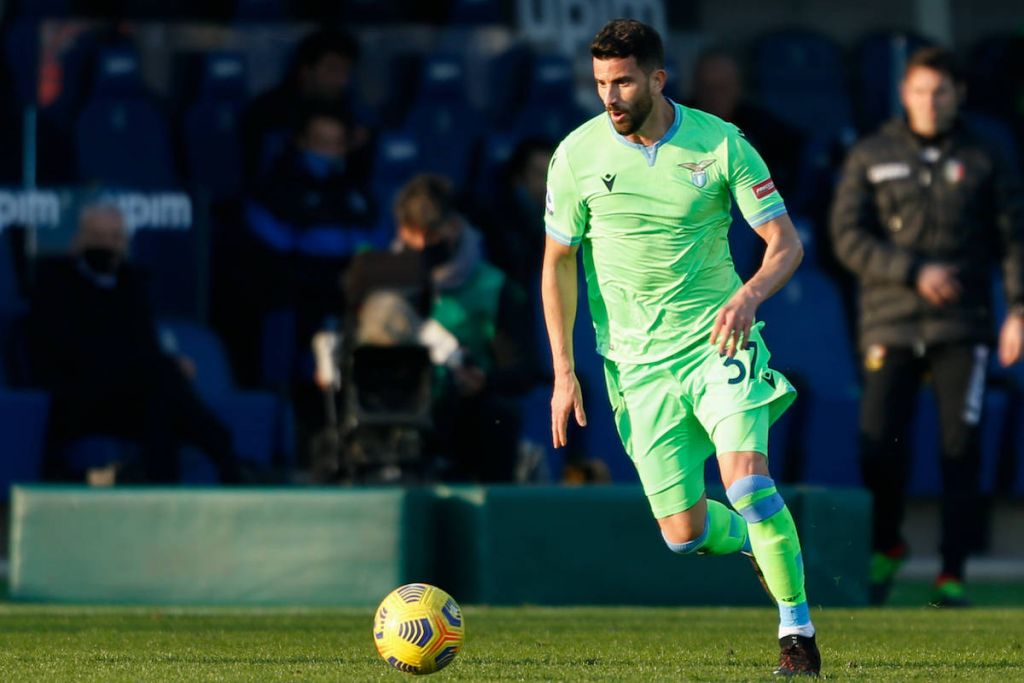 ---
In the winter transfer market, Lazio signed Mateo Musacchio after the Argentine terminated his contract with Milan (which was set to expire this upcoming summer). A signing that really hasn't seen the pitch that much, his lack of fitness and confidence may have prevented Inzaghi from starting him consistently at right center-back.
While Patric has played the bulk of matches in place of Luiz Felipe, and while the Spaniard had a good start to the season, it has been a massive downgrade for the Biancocelesti. He's become more of a liability which he showed in the first leg of the UEFA Champions League versus Bayern Munich. While it's not an easy task to compete against Europe's best team, Patric hasn't fared much better against Serie A sides. He's been caught out of position on numerous occasions and has shown an inability to properly mark his man.
The reliable and versatile Marco Parolo has also been used as a centre-back on numerous occasions this season and this shows how desperate Inzaghi has become. He has sometimes opted to play the Italian veteran over the club's actual defenders.
Fortunately for the manager, encouraging news is hopefully just around the corner, as Luiz Felipe is reportedly nearing a return to the lineup.
---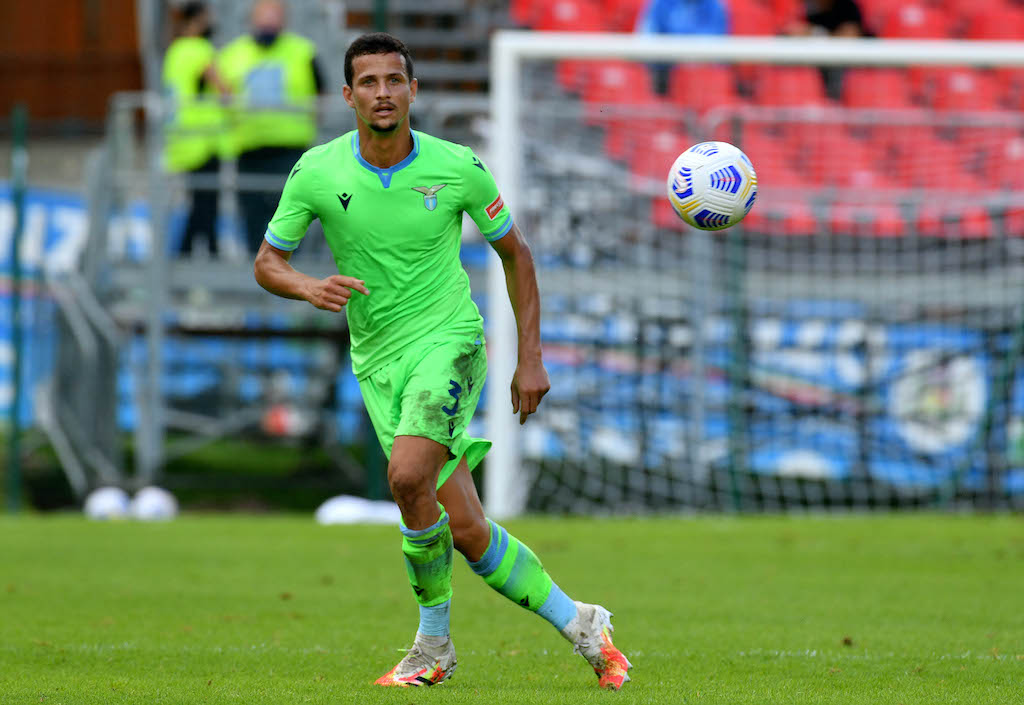 ---
No player on Lazio has been riddled by injuries more than Luiz Felipe.
Prior to the start of the year, the Brazilian picked up a knock in a preseason match versus Frosinone which forced him to miss Lazio's season opener and a few of the matches that followed. After that, he missed a couple of matches due to Covid-19. In January, he once again was derailed by the same ankle injury; however, this time, he was required to have surgery and miss three months of action.
Luiz Felipe has been participating in individual training sessions at the Formello and is expected to return to the lineup soon. Many fans will keep their fingers crossed as it would be a reassurance to the backline for Inzaghi and Lazio.
---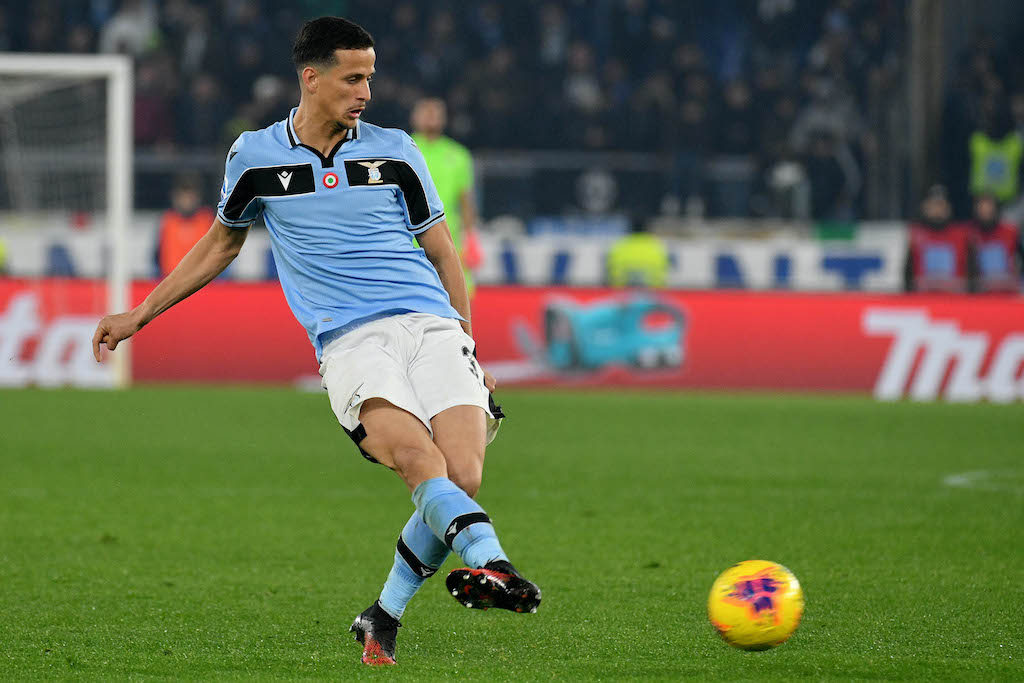 ---
What does Luiz Felipe's return mean for Lazio? First, he is an upgrade over Patric. The Brazilian has a good read for the game and has the ability to advance the ball forward.
In the 2019/20 Serie A season, the Brazilian averaged 2.5 long ball passes per game and had a pass accuracy rate of 88.8%. Patric has been prone to making poor passes and conceding turnovers, which has put Lazio in difficult situations in their own end.
In the ten games Luiz Felipe has appeared in this season, he's averaged 1.4 long ball passes and has a pass accuracy rate of 90%. He's managed to continue where he left off last season and will help Lazio in this department.
Aside from being able to advance the ball out from the backfield and make accurate passes, he's quick and versatile and could also assist in both ends of the pitch. He's a physical player who is not scared to commit to challenges inside the box. Last year he averaged 0.8 aerial duels won and this year he's averaged 1.2 per game.
Most importantly, Inzaghi could avoid having to use Parolo as a defender. The midfielder has done a decent job when inserted as a defender but Lazio need to avoid using players out of position. It gives the opposition an advantage and they cannot afford to concede to teams such as Napoli and AC Milan. These teams have enough talent to take advantage of Parolo and this should be avoided.
---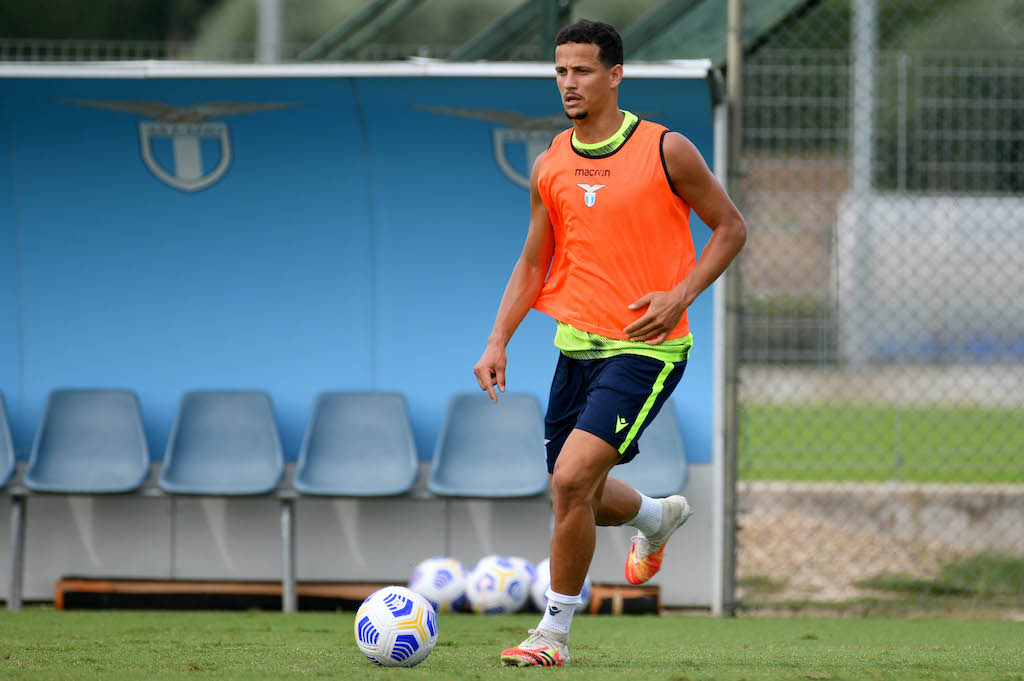 ---
With Lazio seven points back of Juventus for fourth place, Luiz Felipe's return is coming at the right time. Patric has struggled against the upper echelon teams along with Musacchio, who has not fared much better at times either. Luiz Felipe has proven to step up against the likes of Napoli, Milan and Roma.
Radu, Acerbi and Luiz Felipe will finally get to play together, which has rarely been the case this season. Last year, the three combined for six of Lazio's eleven clean sheets in Serie A. This is their third season playing together, where they have developed good chemistry and have been Inzaghi's strongest pairing in the backend.
In the five games that Radu, Acerbi and Luiz Felipe have played together this season, they're unbeaten with three wins and two draws. In those five games, they managed to earn back-to-back clean sheets against Parma and Roma. In their match against Roma, they were physical, limited their chances and provided stability. This trio could be what Lazio needs to have a more dependable backline.
While it's not easy to come back from ankle surgery, the Brazilian has worked hard in the past few weeks to return to the lineup and help Lazio make a push to finish top four in Serie A. Lazio have overcome numerous hurdles this season and, when Luiz Felipe returns, they will hope that his presence in the lineup will help in the latter part of their season.