It was a vintage performance from Lazio as they defeated AC Milan with a 3-0 victory at the Stadio Olimpico. Joaquin Correa performed admirably and scored a brace for his side, leading them to a victory.
The Argentine scored in the first two minutes of the match off the counter-attack and showed great speed and footwork to beat Milan goalkeeper, Gianluigi Donnarumma. Minutes after the start of the second half, Correa scored once again off a counter-attack. Luis Alberto delivered a precise pass towards the Argentine and he made no mistake, as he fired a direct and powerful shot past Donnarumma. Ciro Immobile ensured the win as the Italian showed off his strength with a powerful shot into the back of the goal.
While Milan had a greater advantage in possession (60%1-40%), they failed to capitalize on their chances; far too often they let their opportunities slip away. Lazio were prepared for this match from the start as they came out with plenty of intensity and determination.
For just the third time in Lazio's history, they have won ten straight matches at the Stadio Olimpico. This victory also pushes the Biancocelesti back into the race for a top-four spot.
So, what did we learn from Lazio's 3-0 victory over Milan?
---
Lucas Leiva With a Superb Performance
Lucas Leiva's recent performance versus Napoli was one of his worst this season as he was dominated in every aspect on the pitch. Fortunately for the midfielder, the Biancocelesti quickly returned to action after three days off. With the club in need of a win versus Milan, they needed their central defensive midfielder to deliver.
It was a superb performance from Leiva as he was physical, showed a good read for the game and made numerous challenges. He covered good space in the midfield, where many of his tackles led to counter-attacks for Lazio. He was involved and effective at both ends of the pitch.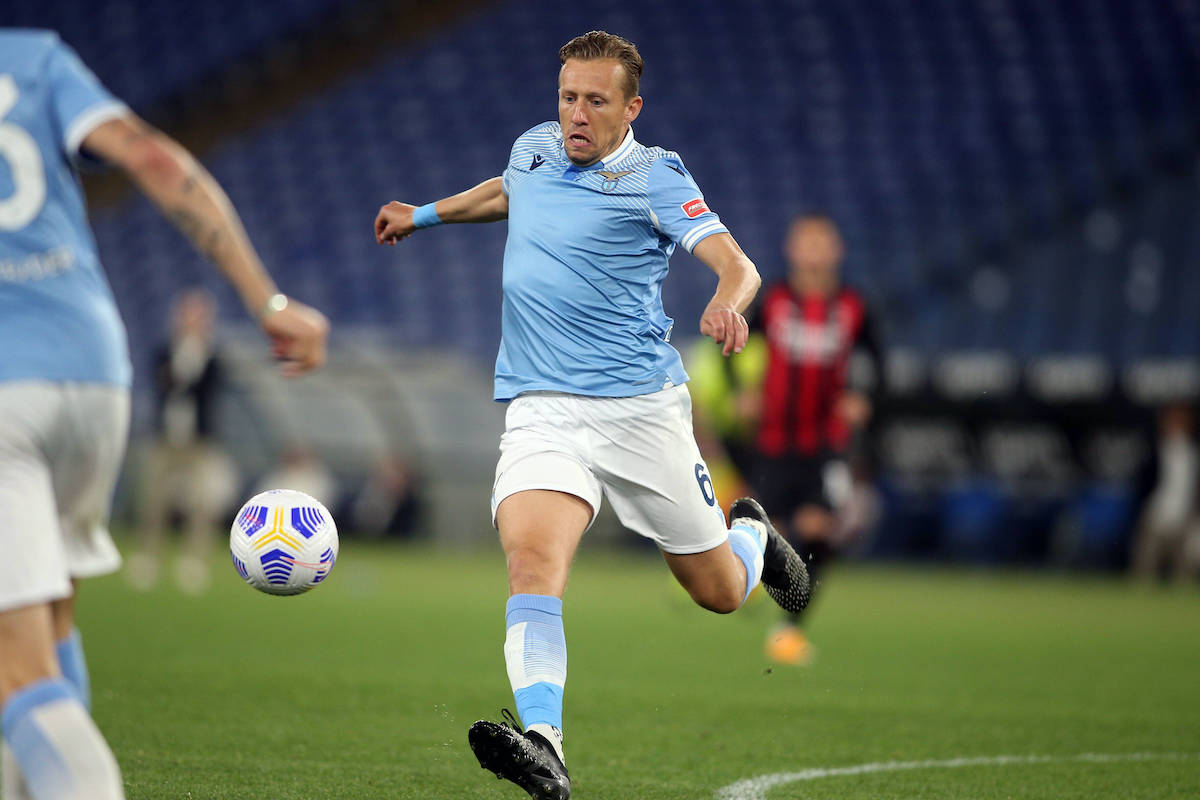 With Lazio defending most of the match, he was critical in the backend. He finished the match with two aerial duels won, two fouls won, eight ground duels won and had the most tackles made with eight and the most interceptions with four. He was determined and mentally focused in this match; on Correa's second goal, the Brazilian started the counter-attack with a vital challenge won on Hakan Calhanoglu.
Lucas Leiva looked like his vintage self against Milan; Lazio will hope that he can continue to perform like this in the final stretch.
---
Joaquin Correa Steps up for Lazio
Correa has been one of the most inconsistent players for Lazio this season and has underperformed. Last year, he had a strong campaign and finished the 2019/20 Serie A season with nine goals. Correa played a key role in helping Lazio finish in fourth place and advance to the Champions League after 13 seasons.
Correa entered Lazio's match versus Milan with only four goals this season and was well off his mark from last year. To aim for a finish in the top four, Lazio needed to keep pace with Atalanta, Napoli, Juventus and Milan. While Immobile has managed to score 18 goals this season, it was vital for Correa to deliver a big performance.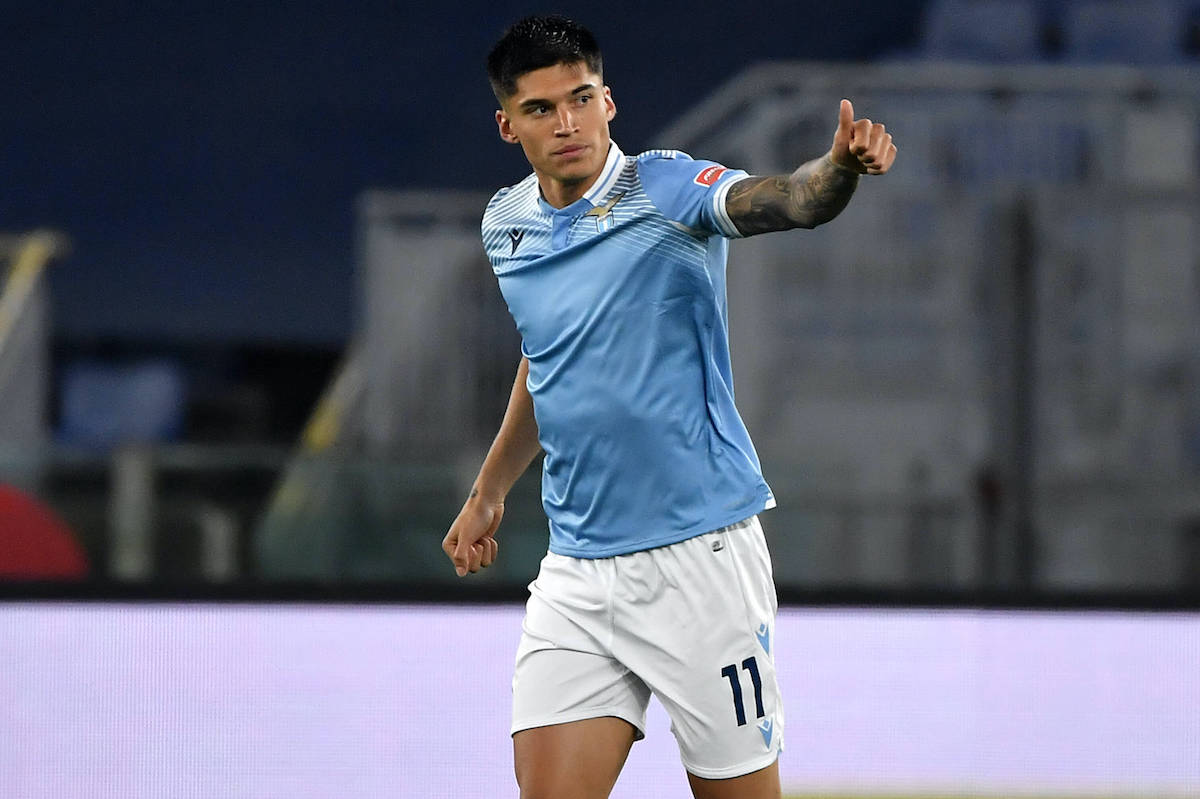 When Correa plays with a high level of confidence and determination, he is one of the hardest players to defend in Serie A. That's how the Argentine played versus Milan as he made strong runs, showed great footwork and caused problems for their backend with his speed.
Far too often this season, Correa has shown to be hesitant with his shots. That was not the case versus Milan as he was decisive and clinical with his chances and his brace led the way towards Lazio's 3-0 victory. He finished the match with three shots on target, one aerial duel won, four successful dribbles and two fouls won. Correa stepped up on a night when his side needed him the most.
---
Simone Inzaghi Continues to Perform Miracles
Lazio manager, Simone Inzaghi, returned to the pitch after recovering from Covid-19. The Italian missed the past three games and it was assuring to see him on the sidelines. He out-managed Milan manager, Stefano Pioli in every aspect as the Rossoneri had very few answers versus a determined Lazio side.
Pioli elected to play a high line and committed many players inside Lazio's box. This was a massive advantage for the Biancocelesti, who caught Milan on the counter-attack on numerous occasions and capitalized with two goals. Milan struggled in the backend as Lazio continuously had plenty of space to work with and created multiple chances to score.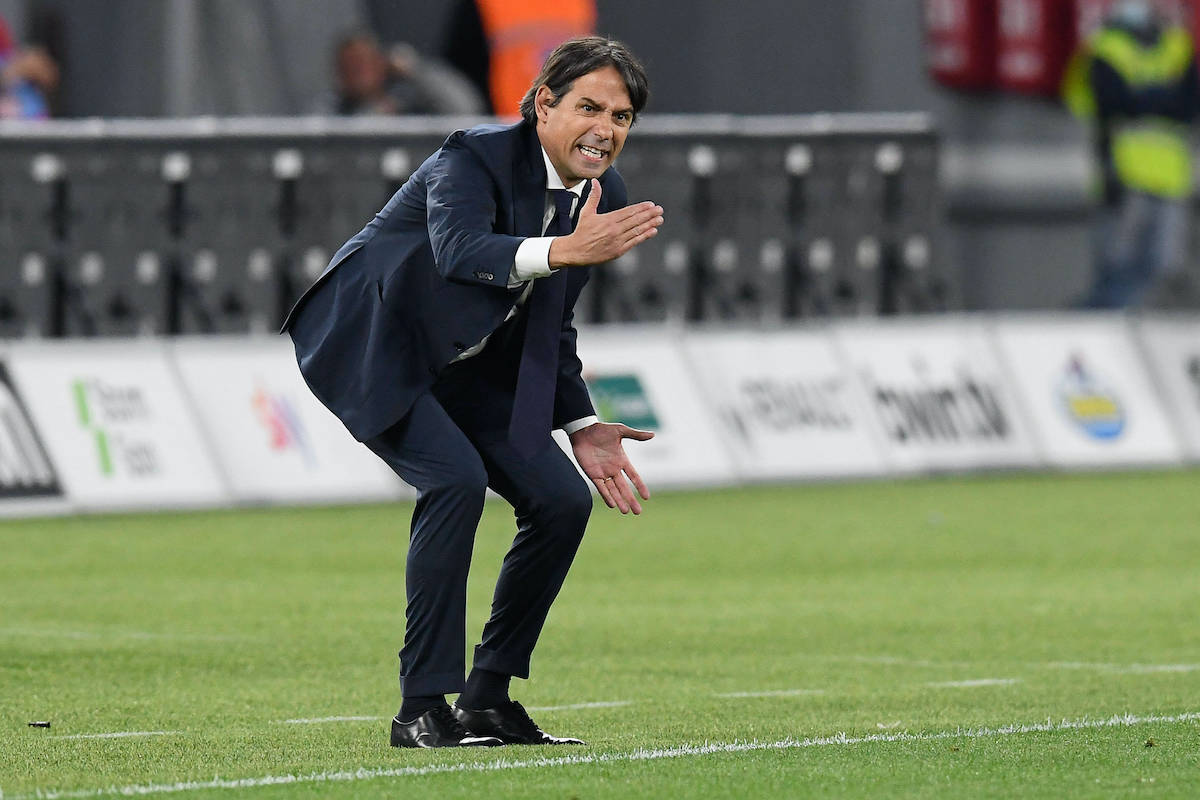 Although Milan held an advantage in ball possession, they did very little when they were in Lazio's half. There were constant crosses delivered into the box which went out of bounds or were out of reach for a Milan player. The Rossoneri lacked a game plan whereas Inzaghi was prepared and exploited Milan's weaknesses off the counter-attack.
Inzaghi choose the right starting eleven and made his substitutions at the right time. Senad Lulic started in this match and it paid off as his experience really helped Lazio. Mohamed Fares came on in place of the wing-back and was just as impressive. Inzaghi's decision to bring on Andreas Pereira over Vedat Muriqi for Correa in the 76th minute was significant. Pereira's speed and movement proved to be vital as he was able to sustain pressure, keep hold of the ball and make important passes.
Inzaghi continues to impress this season and has Lazio battling for a top-four spot.