At the start of the calendar year, many didn't expect Lazio to finish near the top of the table. They were sitting in eighth place as they were struggling with absences due to injury and Covid-19. While that has been the norm for most clubs, off-field issues also became a distraction for Lazio.
Notable matters included Lazio's failure to follow Covid-19 protocols and Luis Alberto's public criticism of club president Claudio Lotito for the purchase of a plane for the club. Lotito and Sporting Director Igli Tare requested for Lazio manager Simone Inzaghi to bench the Spaniard; however, this never came to fruition.
On top of that, they dropped points to Benevento, Hellas Verona and AC Milan in the month of December. While Ciro Immobile and Sergej Milinkovic-Savic had stepped up for their side, the likes of Joaquin Correa, Lucas Leiva and Luis Alberto were struggling.
---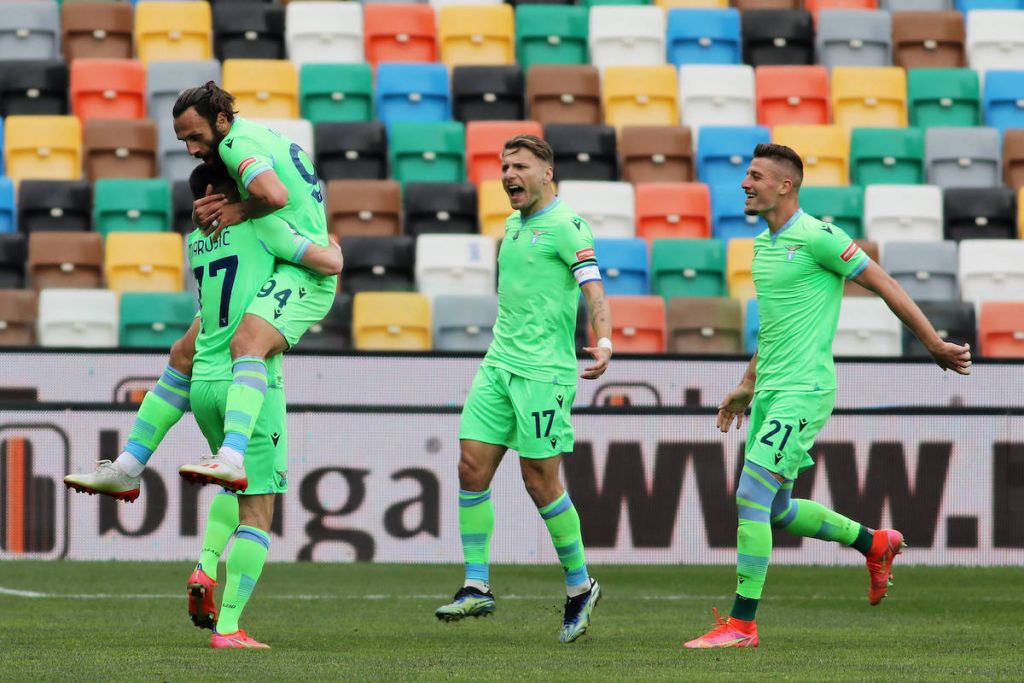 ---
Since the start of January, Lazio have compiled a record of 14 wins, one draw and five losses. The new year has been much better for Lazio and they've managed to turn their season around. Their recent success has been partially due to Inzaghi's tactics and leadership as he has managed to get the best out of his side and win on a consistent basis. In recent times, they have won six of their last seven Serie A matches and are back in the race for a top-four spot.
Correa has turned it around as he has four goals in the past two matches and was a key factor in Lazio's wins versus AC Milan and Genoa. Although the Argentine struggled for a bulk of the season he has found his form at a key time for Lazio. Immobile went eight straight matches without a goal yet has followed up with a goal in four straight matches and, in that span, has a total of five goals.
Milinkovic-Savic has been the anchor in the midfield and has nine goals and eight assists this season in Serie A. Luis Alberto has been equally productive with nine goals, while Leiva has started to show good signs with his play after many had written him off.
Senad Lulic has performed much better; the wing-back may have just needed time to get his legs going again. He returned from a serious knee injury that had him out for a year and it was expected that it would take time for him to return to the level he's capable of playing at.
While Lazio's backend has been an issue – as they continue to concede poor goals and throw away marginal leads – Francesco Acerbi continues to be the pillar in the backend and Stefan Radu provides vital experience; Luiz Felipe could be returning this weekend and will be a massive boost for them.
There has been a turn of events for Lazio as they currently find themselves fighting for a top-four spot to secure qualification to next year's edition of the Champions League. While the Biancocelesti are sitting in 6th place with a game in hand versus Torino, there are five matches remaining in their season which have plenty of implications for next year.
On Saturday they will have a pivotal match versus Fiorentina, who is currently trending in the opposite direction. It has been an uneventful season for the Viola and they are fighting to avoid relegation. They sit five points above Benevento, who currently hold the final spot and will need the three points just as much as Lazio.
---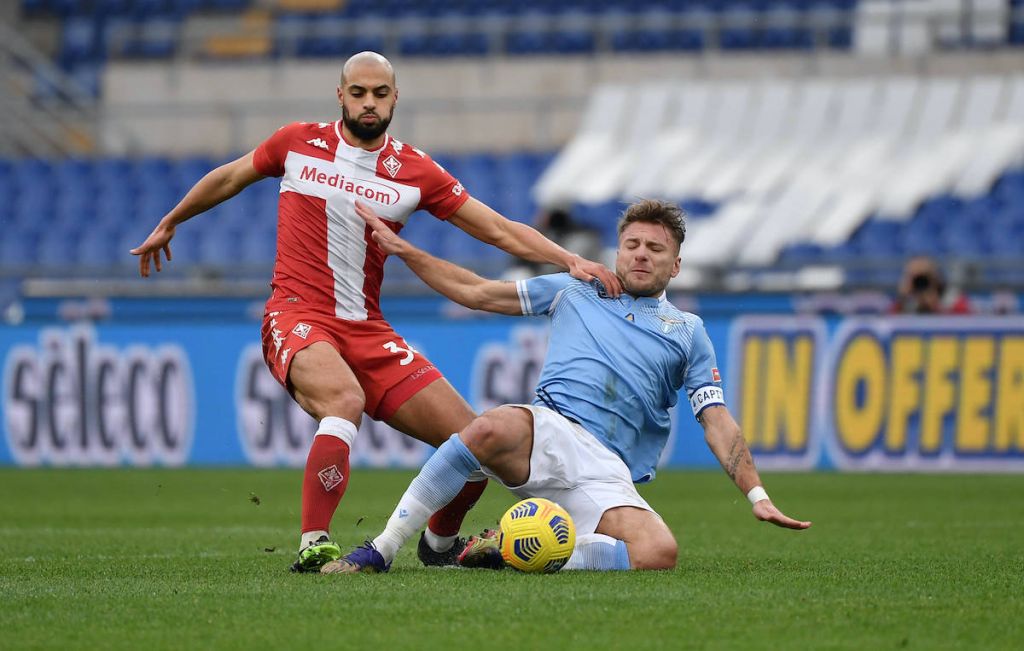 ---
It has been a disappointing season for Fiorentina. They fired Giuseppe Iachini earlier in the season yet had to bring him back after the sad news that Cesare Prandelli would be resigning for personal reasons.
The results haven't been impressive under Iachini and he has struggled to get the best out of key players such as Gaetano Castrovilli and Christian Kouame. They've been poor and inconsistent this season and Castrovilli has gone scoreless in his past eleven matches in Serie A.
In addition, newly acquired Sofyan Amrabat has failed to meet expectations in his first season and has been poor in the midfield. He hasn't performed as he did at Hellas Verona last season where he was physical and made daunting challenges.
In recent times, it's been a difficult stretch for Fiorentina as they have two wins in their past eleven matches. Losses to teams such as Sassuolo, Verona and Parma have been sub-standard as they managed to compete for 45 minutes yet disappeared for the other half of the game. Conceding late goals and blowing large leads have been an issue.
---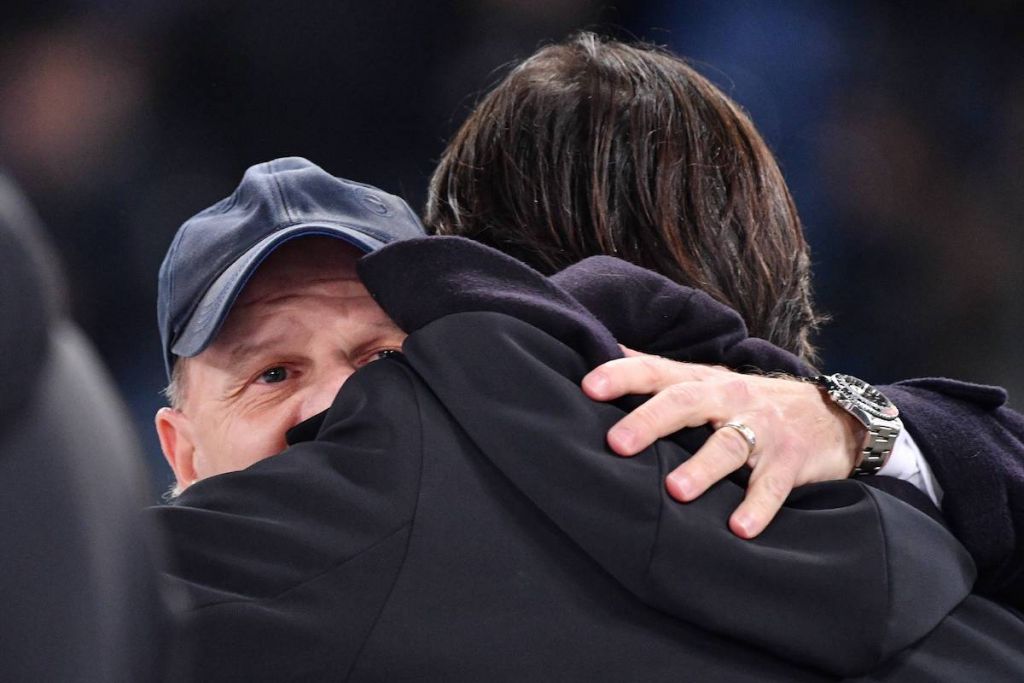 ---
Fiorentina are winless in their past eight matches in Serie A versus Lazio. The Roman side has managed to get the best of the Viola and will be facing a team that has struggled in the past few matches.
One positive note for Fiorentina has been the play of Dusan Vlahovic. The striker has been their most productive and consistent player this season and has the likes of Milan and Juventus on his radar. He has 19 goals this season and has been scoring at a prolific rate. He has seven goals in the past six Serie A matches and will surely cause problems for Lazio's backline.
Back in January, a late goal from Immobile led to the eventual game-winner in a 2-1 win. When these two sides meet, it has been close as the past five matches have been decided by a goal or less. Expect no different come Saturday as they both continue to fight.
For Lazio, a win will keep them in the race for a spot into the Champions League while Fiorentina will aim for three points to push themselves closer away from a relegation spot.