Lazio saw a setback in their chances of finishing in the top four after a disappointing 2-0 defeat versus Fiorentina at the Stadio Artemio Franchi.
Dusan Vlahovic led the way for the Viola as the Serbian scored a brace and was outstanding in this match. Lazio's defense struggled throughout the match versus the striker as he proved to be difficult to defend against.
The win ended a seven-game winless run in the Serie A versus Lazio and moved Fiorentina further away from relegation. For the Biancocelesti, their chances of playing in the Champions League have become much more difficult and it looks as if they will be playing in the Europa League next season.
Throughout the course of the match, Lazio failed to convert on their chances while Fiorentina's defense was up to the task to shut down Ciro Immobile and Joaquin Correa; both of which have been in good form.
With four games remaining, Lazio will need to win outright and hope that teams ahead of them drop points. As for Fiorentina, it looks as if they will remain in the top flight next season.
So, what did we learn from Lazio's 2-0 defeat to Fiorentina?
---
Lazio Struggled to Contain Dusan Vlahovic
It has been a disappointing season for Fiorentina this year as they've struggled for consistency. One of the bright spots in this team has been the performance of Vlahovic, who has been outstanding for the Viola. The striker scored a brace versus Lazio and now has 21 goals this season.
The goal differential between Vlahovic and his teammates has been astonishing as the Serbian has delivered consistently for the Viola. The striker has scored in the past four games; during that span, he has six goals and has contributed one assist.
Lazio's backline struggled throughout the course of the match versus Vlahovic. The Serbian was physical, won numerous challenges and outmuscled his opponents on many occasions. Vlahovic made effective runs into the box and managed to get into open spaces to create chances.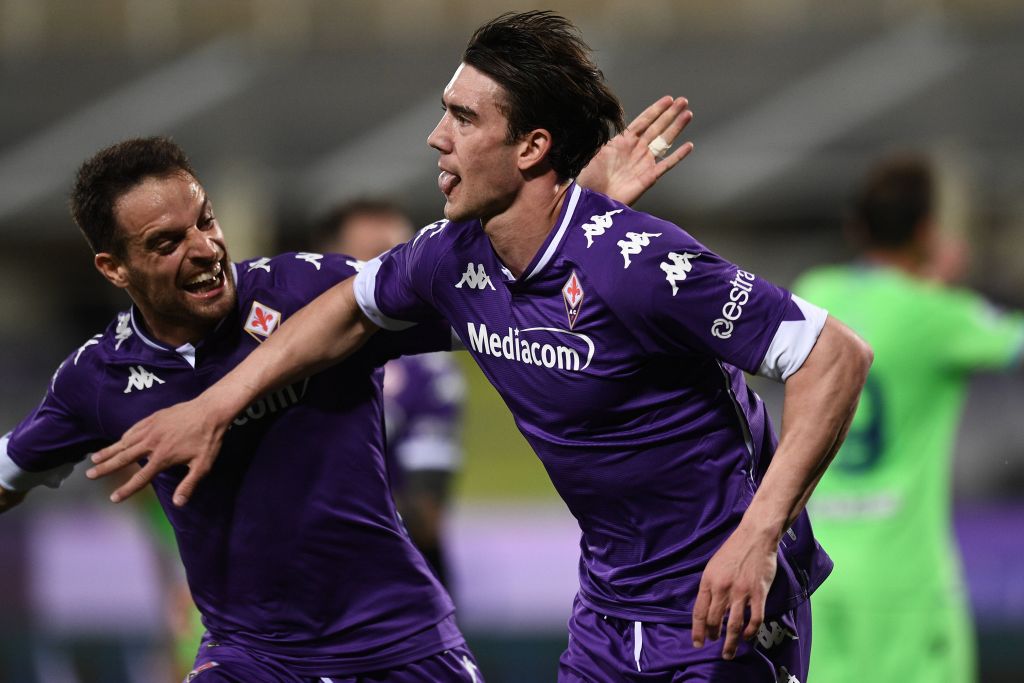 One player in particular who struggled to defend the Serbian was Francesco Acerbi. His hold-up play proved to be effective and created difficulties for the Italian. Acerbi fouled Vlahovic on numerous occasions and one play resulted in a yellow card for the defender.
On Fiorentina's second goal, Vlahovic positioned himself well inside the goal area on a corner kick and won an aerial duel versus Luiz Felipe. The Serbian scored a header past Lazio goalkeeper, Pepe Reina, as it was far out of reach and he was too slow to react. The striker showed good movement and composure to beat out his man and score.
Vlahovic finished the match with two goals, three shots on target, seven aerial duels won, one key pass and two fouls won.
---
Sergei Milinkovic-Savic Shows Great Character for Lazio
It has been an outstanding season for Lazio midfielder, Sergej Milinkovic-Savic, as he's been one of their most consistent players. The Serbian has eight goals and nine assists this campaign, where he's managed to score late winners and provide key assists.  On numerous occasions, he's controlled the midfield with his ability to make important challenges.
Milinkovic-Savic followed up with another decent performance versus Fiorentina as he made key passes and won loose-ball challenges and aerial duels inside the box. He finished the match with three key passes, two aerial duels won, 3/6 long ball passes and one blocked shot. He made an impact at both ends of the pitch.
However, right before half-time, the Serbian collided with Fiorentina midfielder Erick Pulgar on an aerial duel. The midfielder laid on the ground after the challenge and it seemed as if he would need to exit from this match.
That was not the case for Milikovic-Savic as he came out for the second half and finished the match. In doing so, he showed great character and desire to fight for his side. After the match, Lazio manager, Simone Inzaghi, confirmed that the midfielder played the second half with a fractured nose.
Milinkovic wanted to stay on the pitch at all costs, but we're pretty sure he fractured his nose during that clash of heads with Pulgar before half-time. Fiorentina are a very physical team, so we needed his contribution and preferred to keep him on.
It was a questionable decision, yet Milinkovic-Savic did not want to come off and wanted to continue the match for better or for worse.
---
Adam Marusic Continues to Have an Impressive Season
One player in particular who has been consistent and delivered big performances for Lazio has been Adam Marusic. Inzaghi has been dependent on him as he's been Lazio's most versatile player and has played in several roles this season. He's been used at the left wing-back, right wing-back and recently at right centre-back.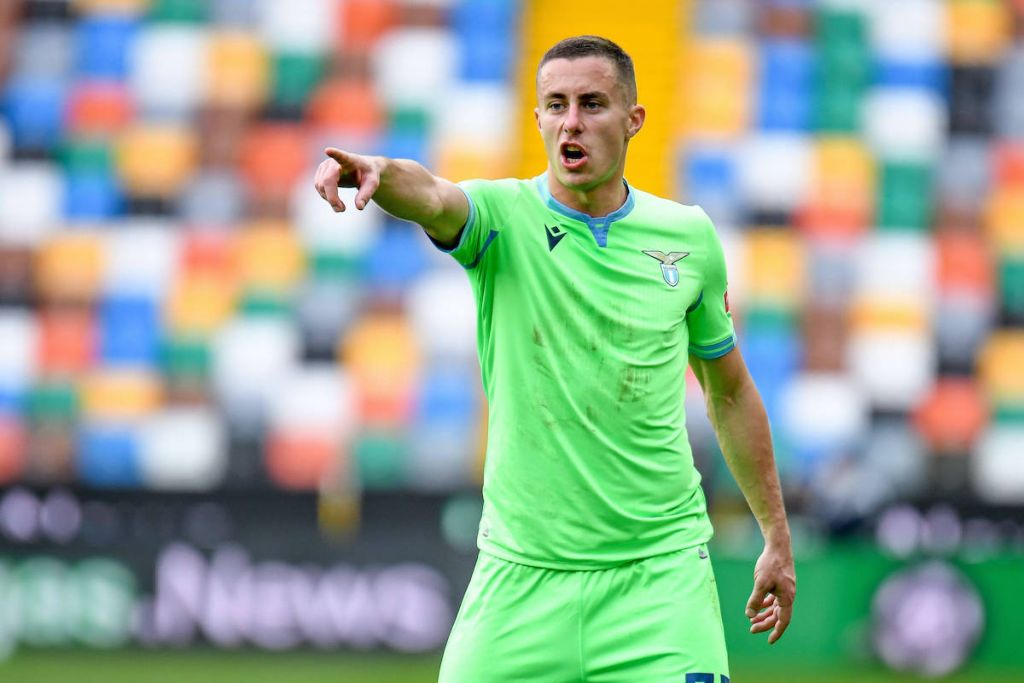 Although Lazio conceded two goals versus Fiorentina, Marusic was their best defender throughout the match. The defender made a key challenge in the first quarter of the match on Vlahovic. The Serbian had a clear breakaway towards the goal and, with no one back, Marusic made a timely key challenge to intercept the ball off the striker and prevent him from scoring. He showed good speed and was physical.
Lazio's backend has been a major weakness and the recent play of Marusic has given them a reliable option for next season. Their backline is ageing and slow, so Marusic's speed would definitely help. He was their most effective defender as he was physical, calm and showed good awareness. He finished the match with two tackles, two interceptions, one clearance and one key pass.