A last-minute goal from Ciro Immobile delivered Lazio a 1-0 victory over Parma at the Stadio Olimpico.
It was a lacklustre performance from the Biancocelesti as they created very few chances and were frustrated by a well-organized Parma side. For large portions of this match, the Gialloblu looked like the better side as they tested Lazio goalkeeper, Thomas Strakosha, on several occasions.
Strakosha made a pivotal save near full time and denied Parma midfielder, Hernani, from close range as he managed to get a hand on the ball and redirect it off the post. Minutes after his key save, Lazio scored on the last play of the game.
Although it was a bitter performance from Lazio, they are still in the race to finish in a top-four spot and play in the Champions League next season. As for Parma, they had nothing but pride to play for as they were already relegated to Serie B last week.
So, what did we learn from Lazio's 1-0 victory over Parma?
---
Thomas Strakosha Has a Strong Performance for Lazio
For a second straight game, Lazio looked uninspired as they showed little intensity.
For the first half-hour, the Biancocelesti lacked concentration and were slow to advance from the backfield. On numerous occasions, Luis Alberto, Marco Parolo and Danilo Cataldi lost possession and failed to make key passes, with the latter two struggling to create chances. Lazio's forwards were ineffective for most of the match as Immobile and Joaquin Correa had little space to work with and were unable to break down Parma's backline.
As for Parma, they put forth a superb performance and were the better side in this match. They had the bulk of chances compared to Lazio as on two separate occasions Riccardo Gagliolo and Hernani were denied by the woodwork. The latter was initially stopped by Strakosha in the 94th minute as he made a great diving save and redirected the ball off the post. On the next sequence, Lazio advanced downfield and scored the game-winner.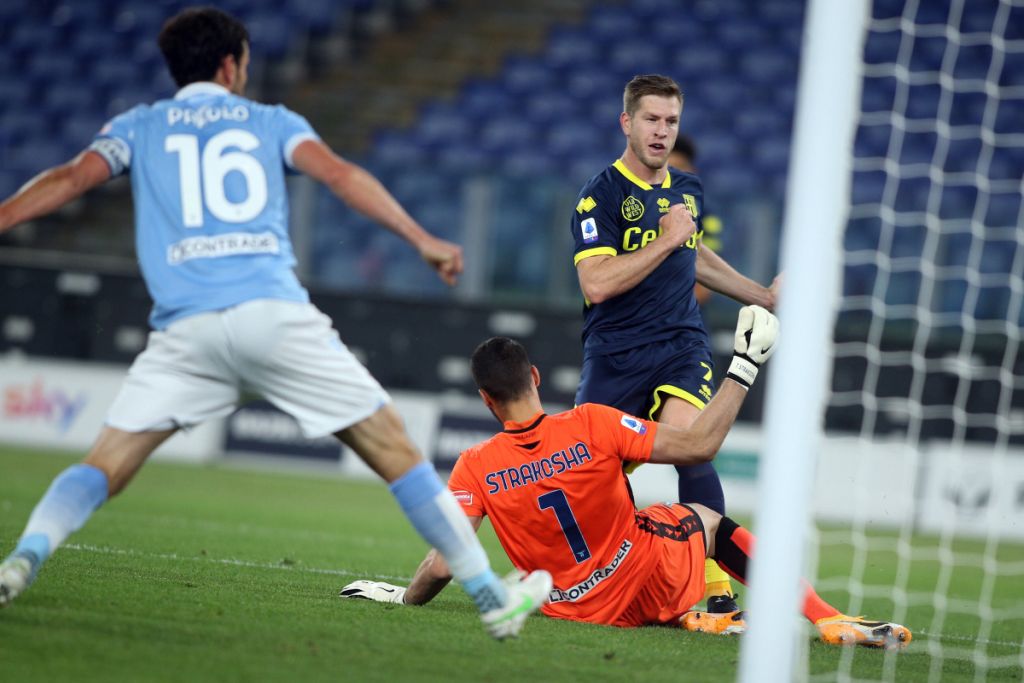 It was the play of Lazio's goalkeeper that kept them in this match. Strakosha stepped up for his side as he finished the match with four saves and was Lazio's best player.
This was Strakosha's eighth appearance across all competitions and he earned his second clean sheet in Serie A this season. It has been a disappointing campaign for him as he last appeared in a Serie A match back on January 6 versus Fiorentina where he led his side to a 2-1 victory.
Although the Albanian's future remains uncertain for next season, he showed what he still has to offer for Lazio.
---
Vedat Muriqi Fails to Impress in Rare Start
Lazio manager, Simone Inzaghi, made a shocking decision to start Vedat Muriqi up front. With the Rome Derby approaching in three days, the Italian elected to keep Correa and Felipe Caicedo on the bench. In his first season with Lazio, Muriqi has been a major disappointment as he hasn't performed as he did with Fenerbahçe where he scored 15 goals in his final season.
It has been a difficult season for Muriqi, who's battled through injuries and Covid-19 which set him back earlier in the season. However, the forward has managed to stay healthy the past four months and has shown little progression. Whether he has started or come on as a substitute, he has failed to impress Inzaghi.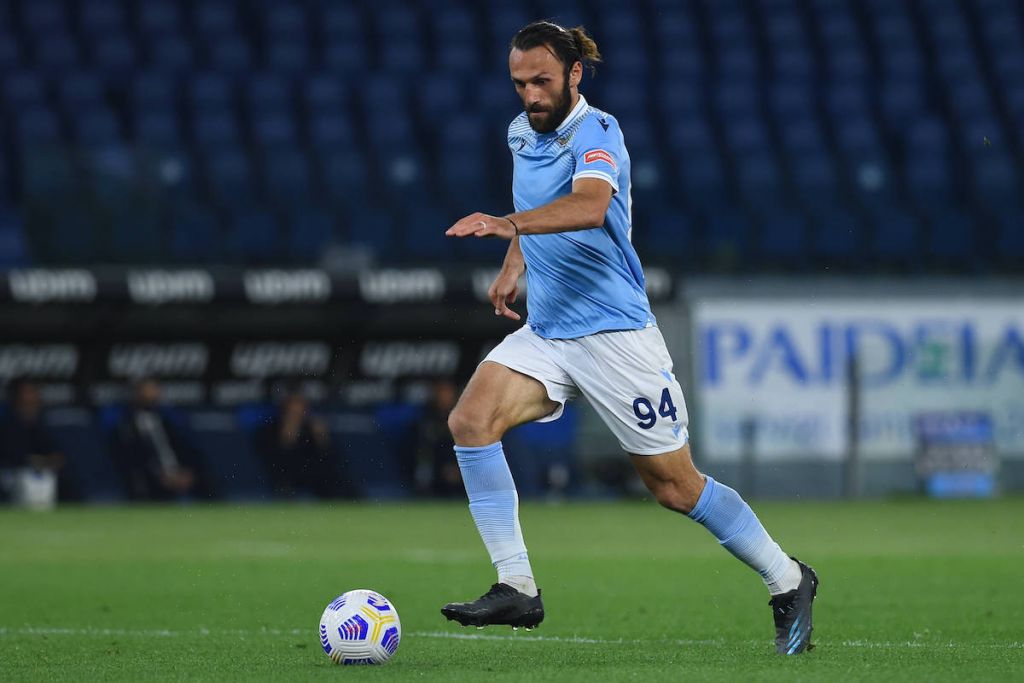 This was Muriqi's fourth start in Serie A this season and his first since March 21st versus Udinese. The bulk of Lazio's scoring chances came Muriqi's way yet he constantly struggled to convert. Although he managed to put himself in good areas of the box, he often showed a poor touch, had a weak shot or lacked control.
Muriqi's best chance came at the 48th minute. He was all alone down the right side of the goal area with ample space to work with and shot directly towards Parma goalkeeper, Luigi Seppe, who made the save and denied him of a goal. The result was disappointing as on several occasions he scuffed his shot or missed the target.
With the strength and aerial height that Muriqi possesses, he should be more physical and demanding inside the goal area. This a player who has lacked confidence and missed chances which Immobile surely would have liked to capitalize on.
---
Ciro Immobile Reaches Milestone With Lazio
Immobile has been Lazio's best player in the past five seasons and, once again, was their protagonist. The forward scored on the last play of the game to lift his side to a crucial victory. This was his seventh game-winner this season and he continues to deliver in key moments of the match.
Immobile's goal was a historical moment as he reached a milestone with the club. This was his 150th goal with Lazio and he became the all-time goal scorer, surpassing Silvio Piola, who had been sitting on 149.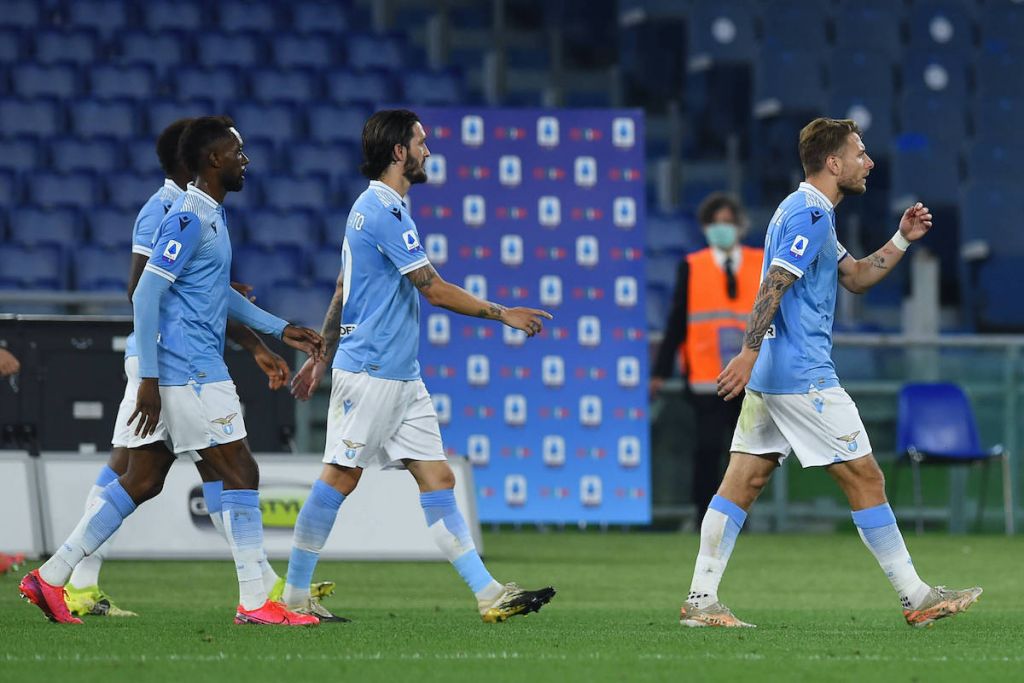 In addition to becoming Lazio's all-time goal-scorer, Immobile became the first player to score 20 plus goals in four different Serie A seasons, according to Opta Paolo. The Italian continues to break records and make a name for himself with Lazio. In doing so, Immobile has definitely cemented himself as one of the greatest to play for Lazio.
As for Immobile's performance versus Parma, he was productive. Although their defense did a good job limiting his chances, he was effective with his passing, was physical and made strong runs. He finished the match with four key passes, 2/2 long ball passes and a pass accuracy rate of 80%.