Siniša Mihajlović is a name that opponents loathed to face during his time in Serie A, first with Roma and then eventually culminating his legend status at Inter Milan. But, it was truly with Lazio that he lived out his greatest career moments – from the summer of 1998 to 2004.
Career Overview
Mihajlović 's mixed roots – born to a Bosnian-Serb father and Croat mother – helped shape him as a cult figure among Eastern Europe's football-crazy populace. As someone who faced the wrath of the Croatian War of Independence, having his home destroyed, the Yugoslavia legend learnt his trade in the levelled war-torn grounds of his hometown in Vukovar – now in eastern Croatia.
His 20-year-career saw him operate at the very top of the sport – from Serbia's volatile football scene with Red Star Belgrade to the pedestal of Serie A with four different clubs, where he shone with a menacing left foot any footballer would envy.
NK Borovo, Vojvodina & Red Star Belgrade
He started his professional career in 1986 playing in the third tier of Yugoslav football, for NK Borovo. A match in Beli Manastir, a quiet town in eastern Croatia close to the border with Hungary, saw 17-year-old Mihajlovic make a goalscoring debut against local team Šparta.
A year later, he missed out on Yugoslavia's golden generation with future stars such as Robert Prosinečki, Davor Šuker, Predrag Mijatović and Zvonimir Boban among others, and subsequently the 1987 FIFA World Youth Championship winning team in Chile – mainly because U20 head coach Mirko Jozic rejected his services due to him not signing a scholarship-based contract with Dinamo Zagreb. Mihajlović preferred a professional one instead.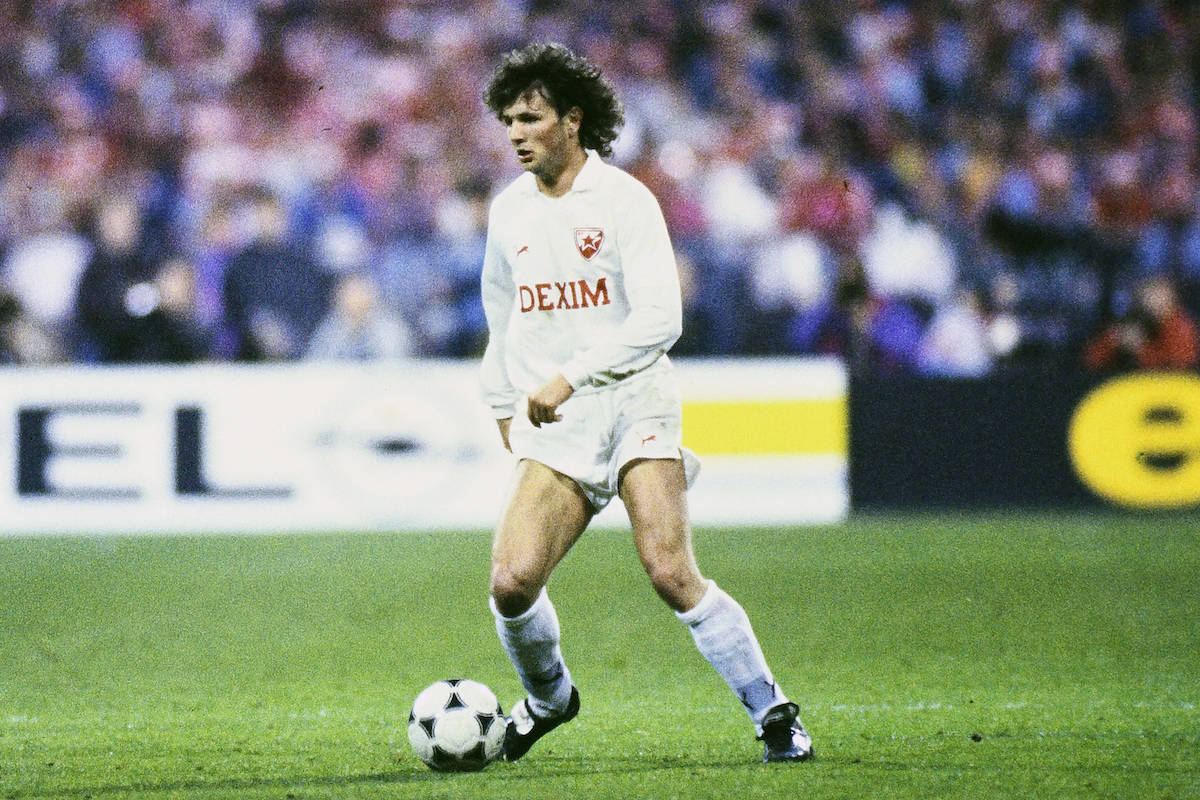 The Balkan War of the early 1990's did not bar him from moving across the territory to unstable Serbia, where he helped Novi Sad-based Vojvodina to win the Yugoslav First League in 1988/89, before helping them secure a spot in the European Cup. Three glittering seasons at Vojvodina garnered him attention from arguably biggest club in the Balkans, Red Star Belgrade.
21-year-old Mihajlović had taken the next step in his development. Red Star's lineup consisted of some of the top players of the era, including Dejan Savićević and Prosinečki. His first season in Belgrade brought him unprecedented success with the European Cup in 1990/91; en route to the title came his moment of glory in the continental spotlight. Red Star had a slender 2-1 lead from the first leg semi-final clash against Bayern Munich and welcomed the Germans in a noisy Marakana in the second leg. Young Mihajlović opened the scoring with a thunderous 30-yard drive. Bayern got two quickfire goals in the second half from Manfred Bender and Klaus Augenthaler, before Mihajlović forced the latter into a 90th minute equalizer, taking the Serbs through and forcing a mass pitch-invasion. A man of the match performance.
Roma, Sampdoria, Lazio & Inter Milan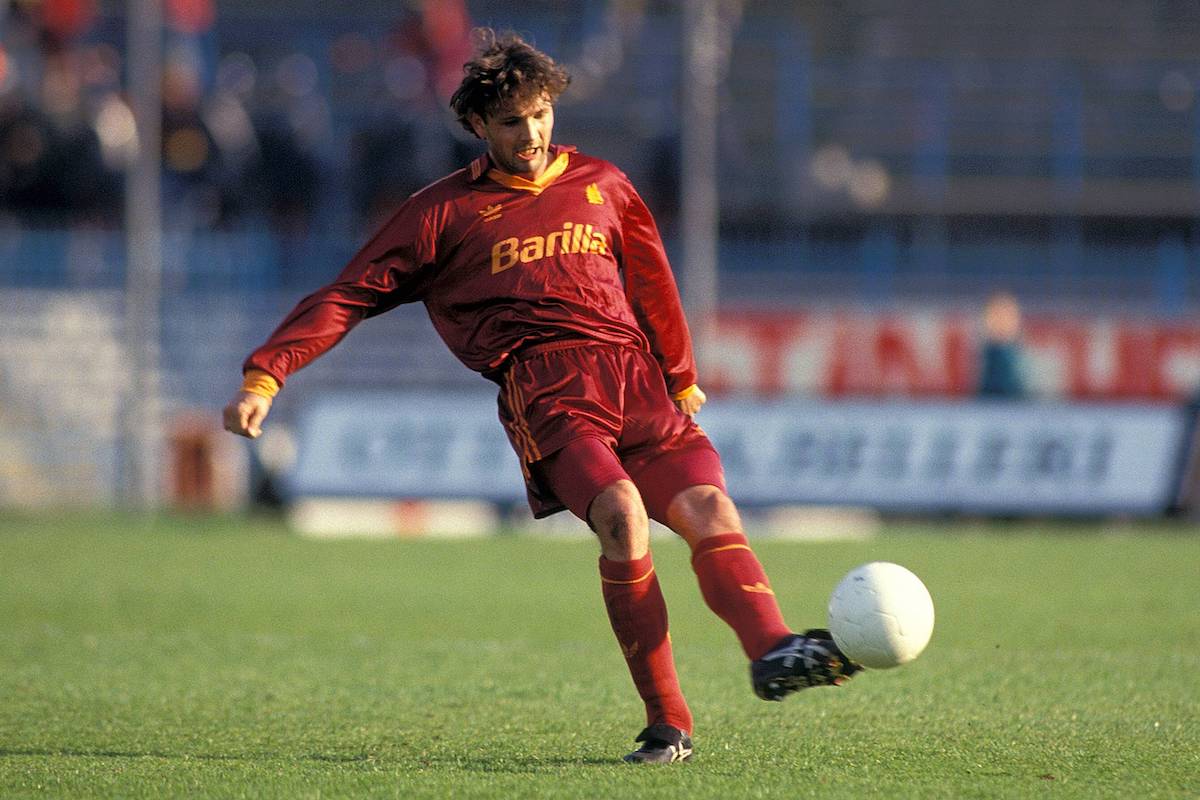 His 1992 move to Roma began his Serie A journey and it was in the capital where he would shine the brightest in sky blue colours. Mihajlovic's Roma career didn't turn out to be as fruitful as expected, but nonetheless, it was a stepping stone for his future successes. Unsurprisingly, the bomber later referred to his stay with the Giallorossi as 'the two worst seasons of his entire career.'
Sven-Göran Eriksson's Sampdoria purchased the youngster with hopes of reinforcing a strong midfield. Four years at the Stadio Comunale Luigi Ferraris, were significant in his development into a bull-headed defensive maestro, although he missed out on silverware during his Doria days.
In the summer of 1998, Mihajlović followed Eriksson to Lazio. A move that would see him win his first trophy in the peninsula in six years. A star-studded Lazio team beat mighty Juventus in the Supercoppa Italiana finals in August of the year, followed by the 1999 UEFA Cup Winners Cup Final victory over RCD Mallorca in Birmingham at the end of the season.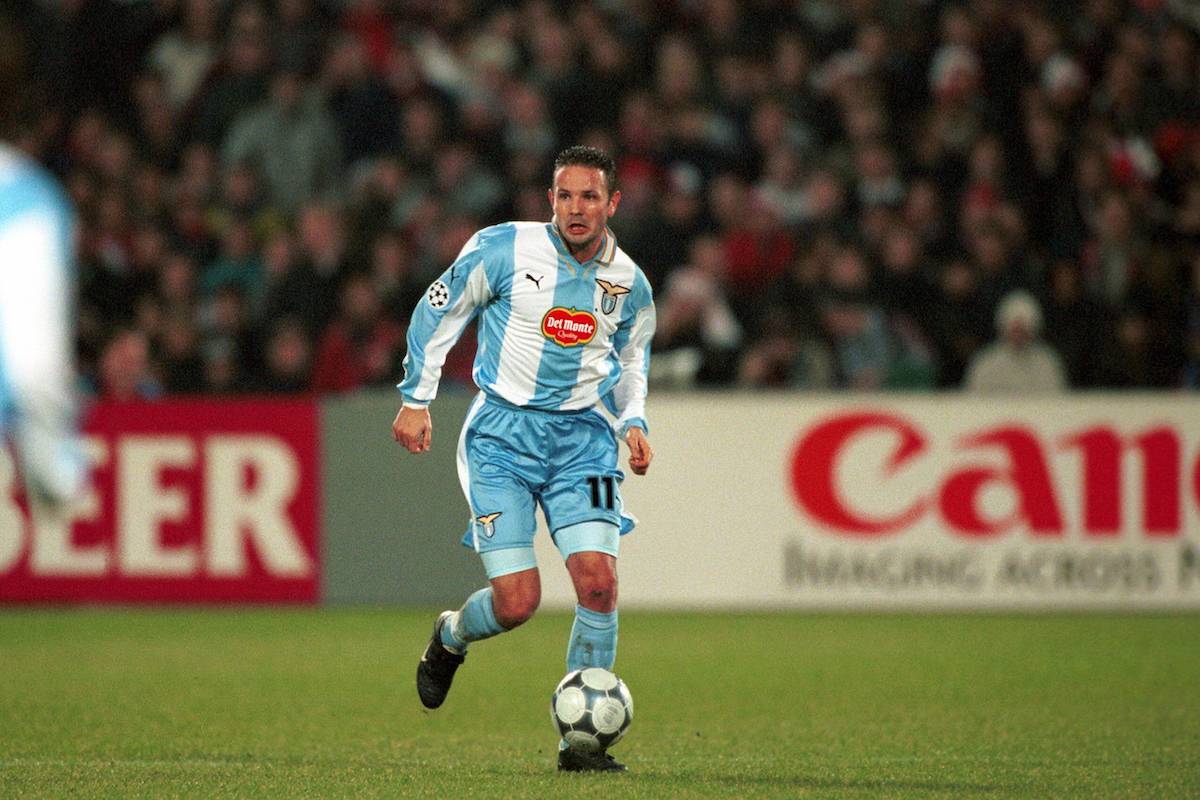 Lazio president Sergio Cragnotti bought the club in 1992 with hopes of capturing the Scudetto. With the guidance of his friend Eriksson, Mihajlović was one of the many stars acquired during the golden years at the turn of the century. Marcelo Salas, Dejan Stankovic, Christian Vieri, Diego Simeone, Veron and current coach Simone Inzaghi were some of the high profile transfers of the time.
Mihajlović played a key part in Lazio's golden era, starting with the above-mentioned successes and going on to win the 1999 UEFA Super Cup and arguably the biggest achievement of all the following season, Lazio's only second Scudetto title in history in 1999/00.
He played 26 league matches that season, scoring six goals and making 46 appearances across all competitions – the highest one-season tally in his career. The Coppa Italia and Supercoppa Italiana titles in 2000 came as cherry-on-the-cake for Lazio. His final trophy in the capital arrived against the Bianconeri, once again, in the 2004 Coppa Italia final.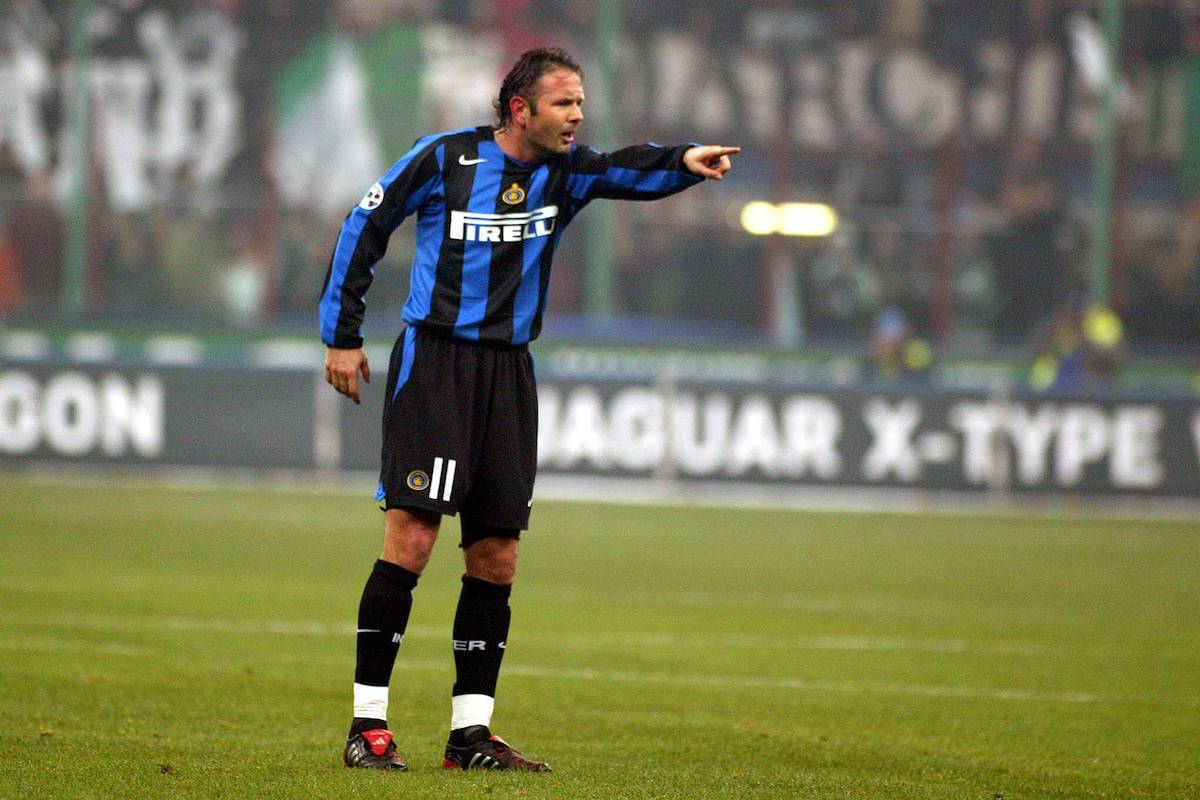 As the club bid farewell to the monstrous magician, who capped 193 times and scored 33 goals, it was Inter Milan who came calling for his signature. A free transfer was agreed upon for the 35-year-old veteran who would see out his playing days in the Nerazzurri colours, winning one Scudetto, two Coppa Italias and a Supercoppa Italia title. He retired at 37.
Player Analysis
As a player, Siniša Mihajlović was one of the best dead-ball specialists ever to grace world football, let alone Serie A and Italy – his record for the most Serie A goals from free-kicks, speaks volumes. Anything but human, his devastating left foot knocked in goals from 30-40 yards within an inch of perfection.
His extraordinary ability for long-range passes and shots, alongside being defensively astute with his commanding presence saw him gain an untouchable status on the field. And his sweeper role in the center of the pitch was anything but shaky, as he marshalled his midfield counterparts and linked defenses with attacks with pinpoint accuracy.
In an interview with Il Giornale, Mihajlović once recalled:
When I was little, I didn't like to play football, only kicking the ball. Every day I would travel two kilometres by foot to arrive at a pitch with a big goal, but with no netting. I'd kick it, have to run back to get the ball and start all over again. After that, I practiced on the garage door and put so many dents in it. For four to five hours I would continuously keep kicking, non-stop.
That last sentence came into fruition with his crowning personal achievement as a player, a free-kick hattrick. Talk about unique achievements. Lazio welcomed his ex-team Sampdoria to the Stadio Olimpico on Matchday 13 of the 1998/99 season, his first as a Biancocelesti. The scoreline ended 5-2 to the hosts, with the Blucerchiati being treated to a free-kick masterclass by none other than the master himself. It was only the second time in history to have been done so – Lazio's Beppe Signori was the first against Atalanta on 10 April, 1994.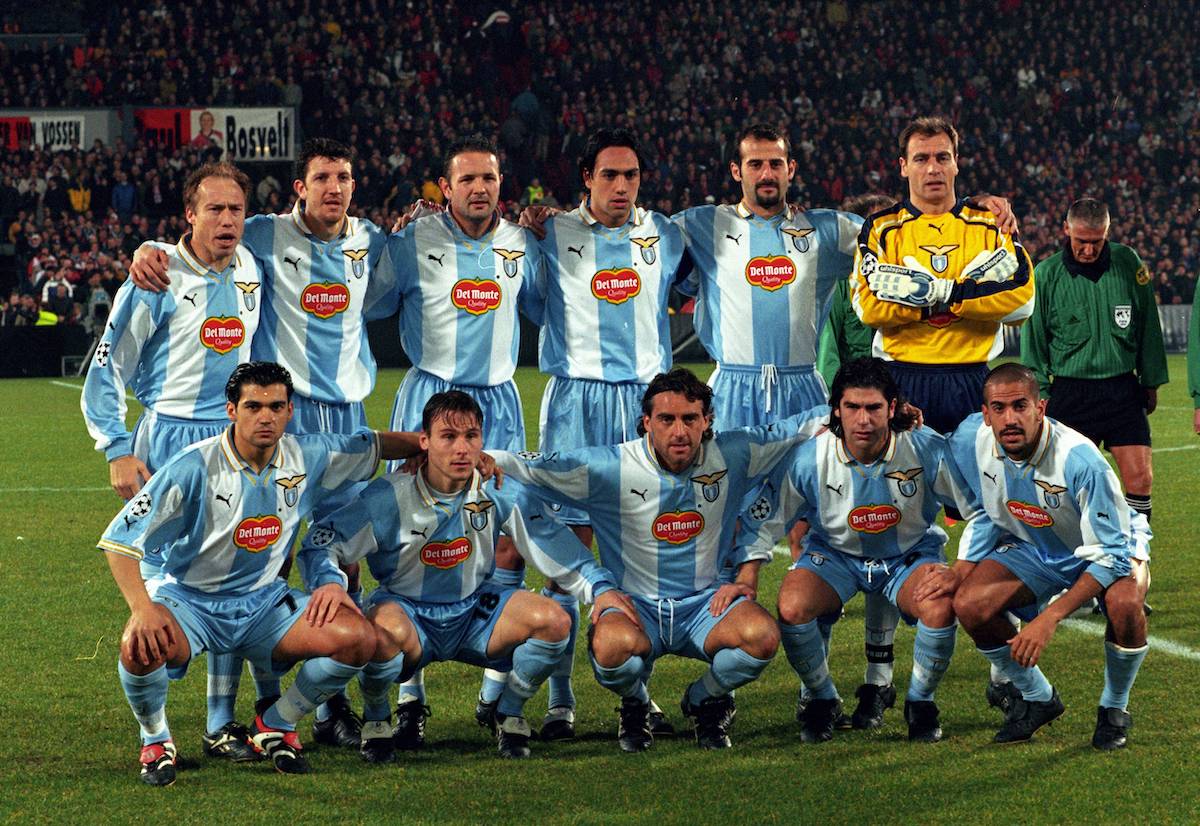 He began as a more attack-minded player during his initial days at Vojvodina and Red Star – usually starring on the left-wing in midfield and supporting forward players with his relentless stamina and speed.
His time at Roma saw Carlo Mazzone and Vujadin Boskov use him as a defensive midfielder and left-back respectively. But that didn't stick for long as Eriksson brought the best out of him in Sampdoria first and then Lazio, in a sweeper role that witnessed an enigmatic Mihajlović put in consistent defensive displays and continue his goalscoring run via thundering free-kicks and long-range efforts.
As someone who embodies pride, honour, integrity and resilience, Mihajlović's story in the land of calcio, and in the Balkans, is one for the ages. A generational talent, the likes of who come far and few around.