Lazio had plenty to play for heading into the Derby Della Capitale as they needed to win to keep their Champions League hopes alive. As for Roma, they had little to play for other than pride and getting the best out of their rivals. It was a disappointing performance from Lazio as they lost 2-0 which confirmed their inability to secure UEFA Champions League football for next season.
Henrikh Mkhitaryan and Pedro scored for Roma while Lazio were shutout for the second time in their past three matches. It has been a difficult stint for the Biancocelesti as they've been poor in this span of fixtures. They have lacked intensity, desire and motivation and it was the worst possible time for this to happen as they had a chance of finishing in a top-four spot. For Roma, they deserve full credit for their performance as they outplayed Lazio. As the match progressed, they grew more confident and determined to beat their rivals, and they were ultimately successful.
Lazio will return to the pitch on Tuesday versus Torino and now aim to salvage what is left in their season. For Roma, they will close their season next weekend versus Spezia Calcio and it will be Paulo Fonseca's last game as manager of Giallorossi.
So, what did we learn from Lazio's 2-0 loss to Roma?
---
No UEFA Champions League Football Next Season for Lazio
Last season, Lazio had a great year where they finished in fourth place and ended a 13-year drought to return to the Champions League. Numerous players had great runs such as Immobile, Luis Alberto and Sergej Milinkovic-Savic as they delivered key goals and assists. However, this season, that has not been the case as the Biancocelesti have been inconsistent and find themselves playing in the UEFA Europa League next season.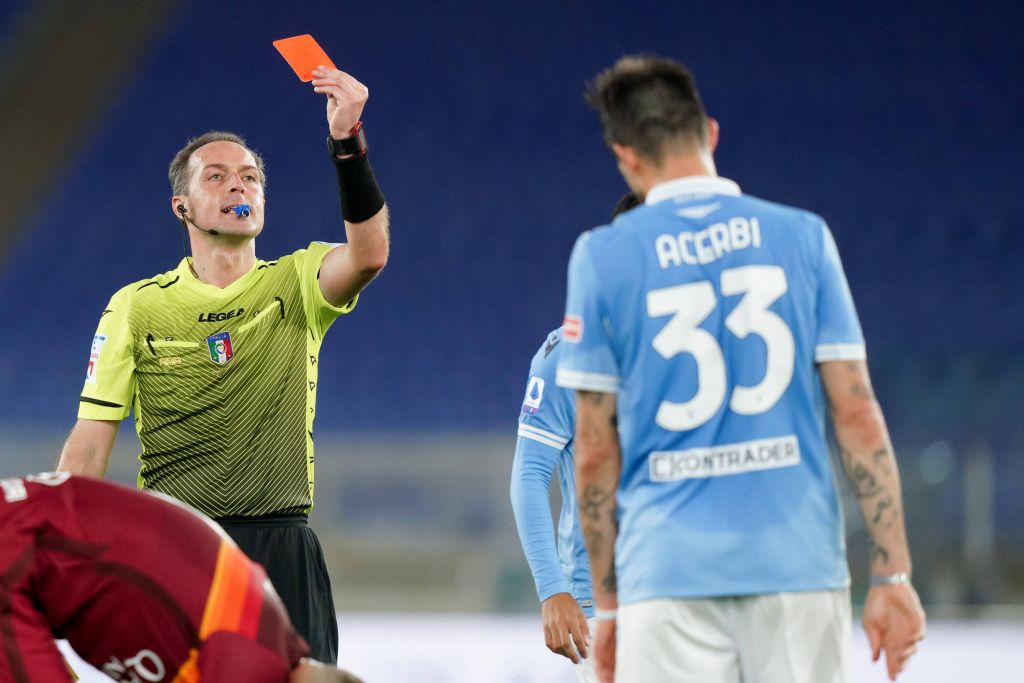 Heading into the 2020/21 Serie A season, Lazio had high expectations of returning to the Champions League for a second straight year. However, a combination of injuries, players being absent due to Covid-19 and runs of poor form have led to Lazio dropping several points. Additionally, the squad wasn't strong enough to compete in more than one competition, which was clearly made evident in the first half of the season.
If there is one main takeaway from this season, it is that Lazio must invest in proper squad depth this summer; changes are surely coming, with or without Inzaghi at the helm.
---
Simone Inzaghi Gets It All Wrong Against Roma
Lazio manager, Simone Inzaghi, has been constantly praised for guiding his side to big victories, defeating the upper echelon clubs and having his side perform well. That was not the case versus Roma, as Lazio failed to show up and were dominated in every area of the game. While their performance was lacklustre, many of Inzaghi's decisions proved to be costly.
Hours before the Rome Derby, Joaquin Correa and Felipe Caicedo were forced to start on the bench due to injuries. This put Inzaghi in a difficult situation and he chose to start Vedat Muriqi. The striker has failed to impress this season as he's struggled to make an impact in matches. Immobile and Muriqi showed little chemistry as they mistimed their runs and passes and were offside on multiple occasions. Most importantly, Muriqi lacked pace and speed as he constantly lost challenges and failed to outrun defenders.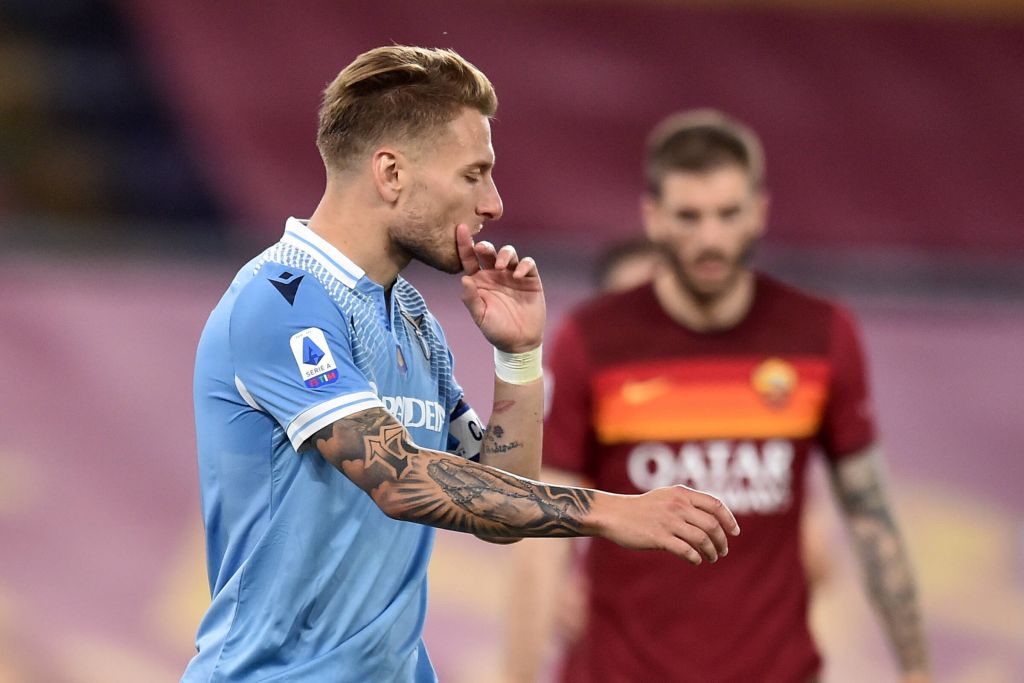 The better option would have been Andreas Pereira, who came on in the second half for Muriqi. He made good runs, showed intensity, got in behind the defense and created chances. Senad Lulic may have been better suited as a substitute as well. He also lacked pace and speed in this match. He was constantly out-muscled for the ball and lost key challenges. The wing-back has lost a step in his game and starting Mohammed Fares would have been the better option as he is much quicker.
While Fares and Pereira may have been more impactful for Lazio, some of his decisions with his substitutes were just as poor. Inzaghi took off Adam Marusic and Stefan Radu yet not Francesco Acerbi, who had a yellow card. The Italian conceded a second yellow card late in the match and will now miss their final match of the season. Fortunately for Lazio, the game was already out of reach at that point.
Fonseca managed this game well while Inzaghi's decisions proved costly for Lazio.
---
Sergej Milinkovic-Savic Was Lazio's Best Player
While it was a poor performance from Lazio as many players failed to show up in the Rome Derby, their best player was Sergej Milinkovic-Savic. The midfielder returned to the lineup wearing a protective face mask after breaking his nose last weekend versus Fiorentina. The Biancocelesti lacked pace, intensity, grit and desire to win against their rival, especially when you put into consideration what was on the line.
Milinkovic-Savic was Lazio's best player in the first half as he won challenges, made key passes and generated their best scoring opportunity. He contributed in all facets on the pitch and gave his side a chance to win this match. However, as the match progressed, he started to show fatigue and was only able to offer as much as he could with a squad that offered very little.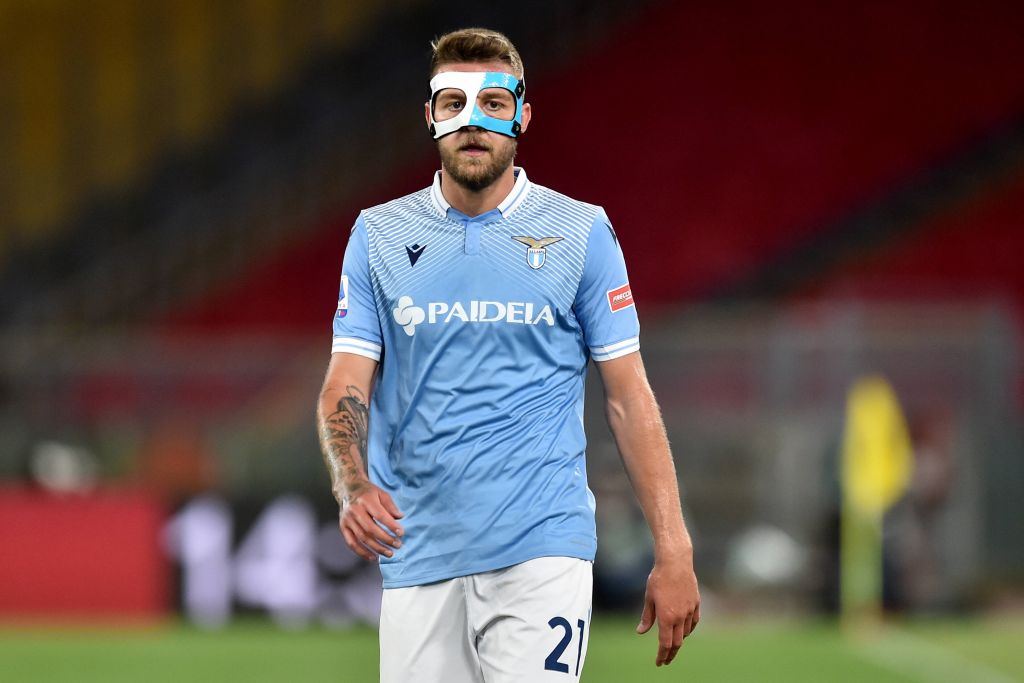 How effective was the Serbian? He finished the match with one key pass, 3/4 long ball passes, a pass accuracy rate of 84.2% and two successful dribbles. Aside from a great performance, Milinkovic-Savic continues to prove how valuable he is to this team and has been their best player this season.
A player of his magnitude is hard to replace and, with Lazio playing in the Europa League next season, hopefully, this doesn't affect his future with the club.