The 2020/2021 Serie A campaign came to a close with Lazio finishing up at sixth place in the final standings. Now, the attention turns to the upcoming Euro 2020 tournament where multiple Lazio talents will go on to represent their respective countries in this massive competition.
For Ciro Immobile, the Lazio striker is well expected to be in the Italian national team's final squad list for this edition of the Euros. But the biggest question for Immobile is whether he will go on to be the team's established starting center-forward.
Immobile is projected to face competition from Torino's Andrea Belotti and Paris Saint-Germain's Moise Kean to be the starting center-forward for Italy.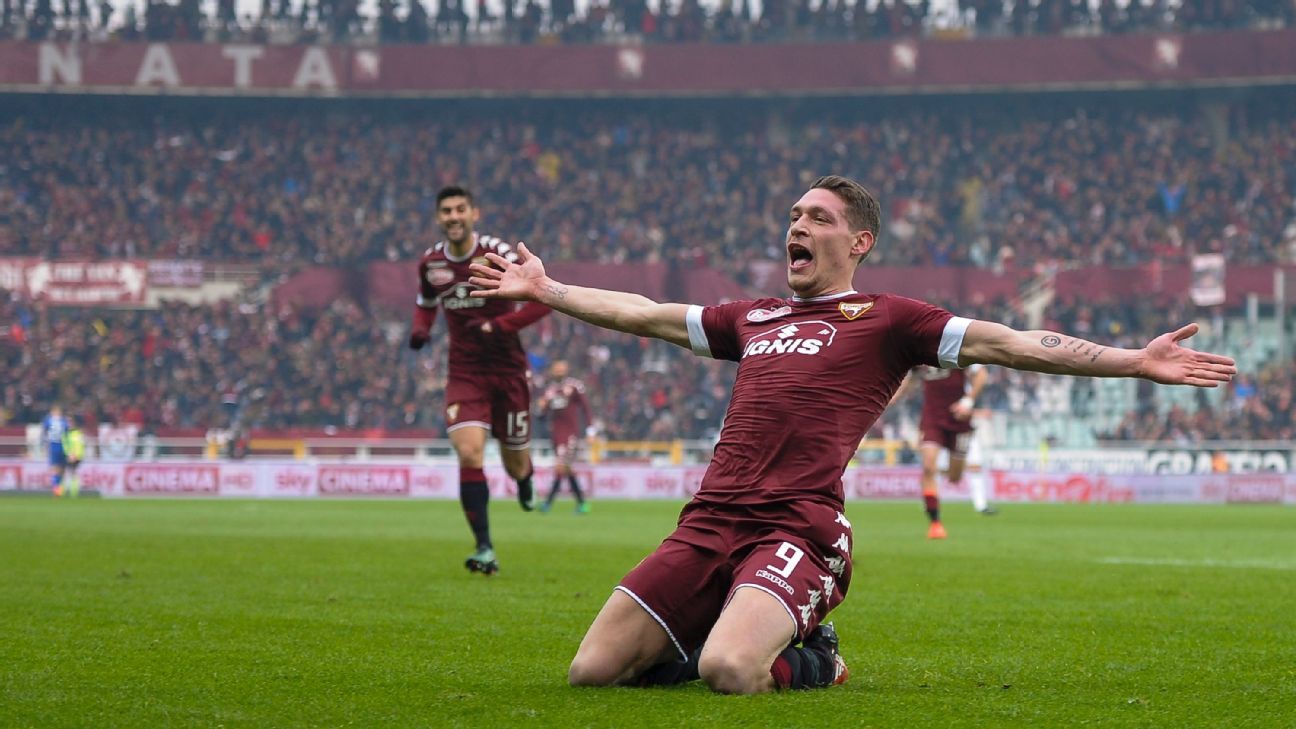 Italian national team manager Roberto Mancini has not yet declared whether he has a preference among these three talents to start for the side, so he may be looking to see how the trio performs in the upcoming international friendly fixtures against San Marino and the Czech Republic.
Still, the overall play from these three strikers over the past season may be the main indicator as to who will be Italy's starting center-forward. Overall, they all recorded 10+ goals in league play this past season and put together multiple astounding performances for their respective clubs.
A further look at their play this past season shows just how well they each exceeded and enjoyed formidable success in the now recent season.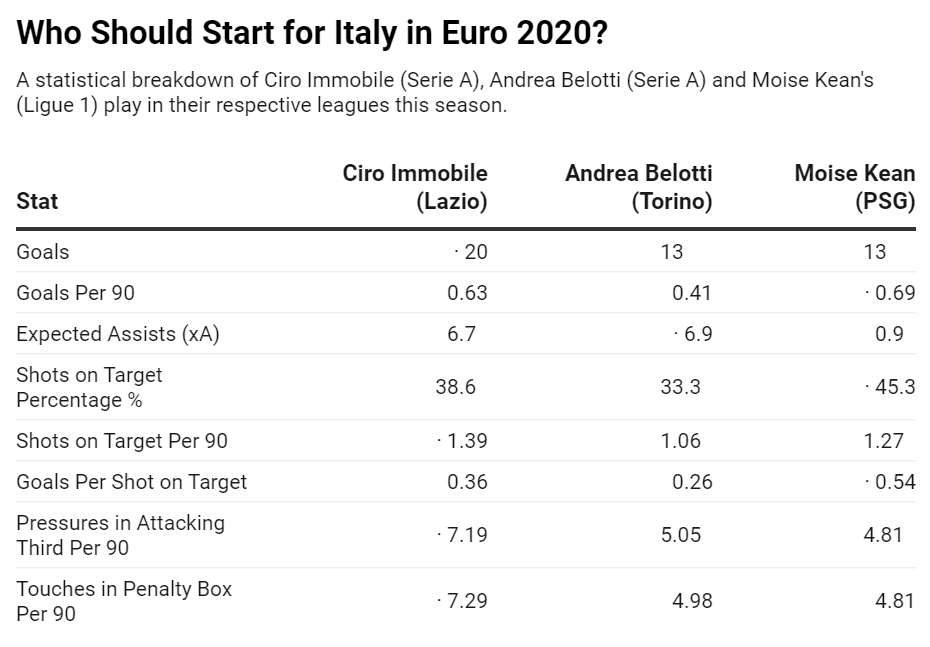 In the big picture, it may come down to Mancini's preference of a striker in his 4-3-3 tactical setup.
If Mancini prefers a prototypical striker that fights to record shot attempts, Immobile may what he is looking for. As noted by the statistical breakdown above, Immobile has the edge over Belotti and Kean in shots on target per 90 with a 1.39 rate. The Italian forward simply can ways to rack up shot attempts on a game-by-game basis. He is a magnet to the ball and aims at using his movement in the box to allow him to reach passes in the penalty box with ease.
Kean does have the advantage over Immobile when it comes to efficiency thanks to his higher goals per 90 (0.69) and goals per shot on target (0.54) rates from this past season.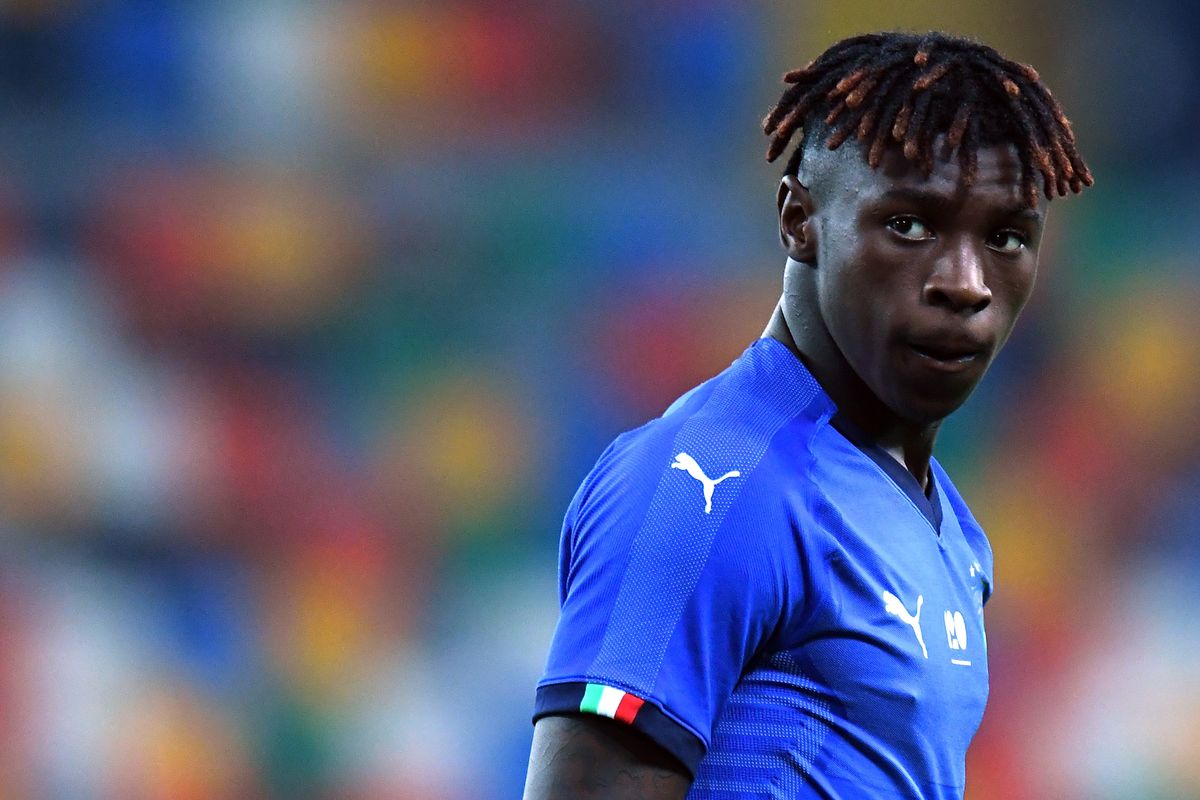 However, Immobile has proven to be among the more proficient volume goal-scorers within Europe's top five leagues in recent seasons. The Lazio star can have his way in latching off multiple high percentage goal-scoring opportunities within a course of a match.
More so, if Mancini is aiming to operate under an arduous high pressing system, he can certainly rely on Immobile to log a multitude of successful pressing shifts over a fixture, which is exemplified by his stern 7.19 pressures in the attacking third per 90.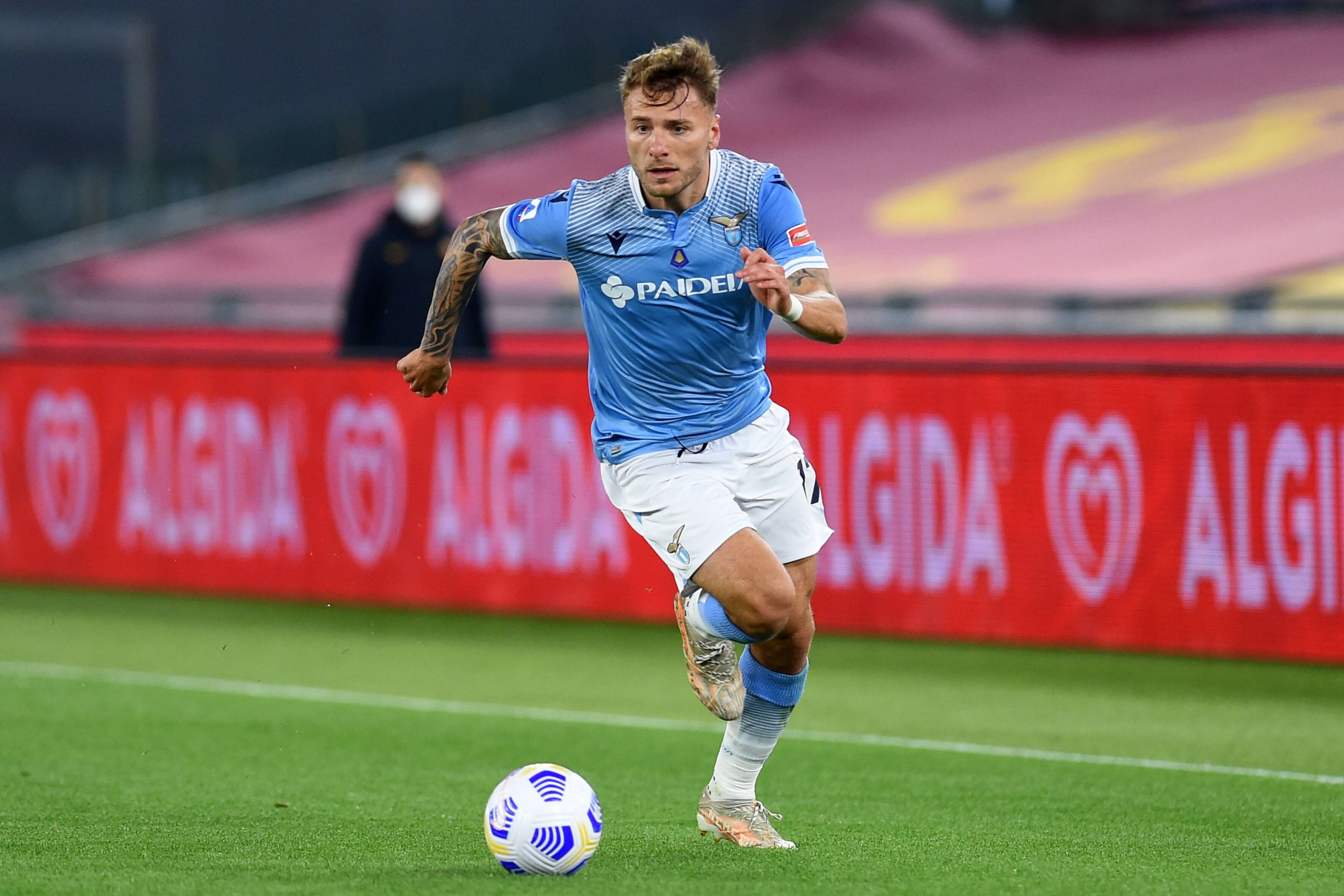 As mentioned, Italy will have a pair of friendly fixtures in the coming weeks, which Mancini may elect to rotate these three strikers in. Still, it is looking likely that Italy's starting center-forward role is Immobile's job to lose.
Immobile has had his struggles for Italy in recent years, which is noted by his mere five international goals scored over the past three years. But as he showed with Lazio in the past couple of seasons, Immobile can step up and deliver in the biggest matches today.