Recap
Lazio ended the 2019/20 Serie A season with a fourth-place finish. In doing so, they returned to the UEFA Champions League after 13 seasons and were hoping to finish near the top of the table for a successive season. However, the 2020/21 Serie A season had its ups and downs as the Biancocelesti finished in 6th place and returned to the UEFA Europa League.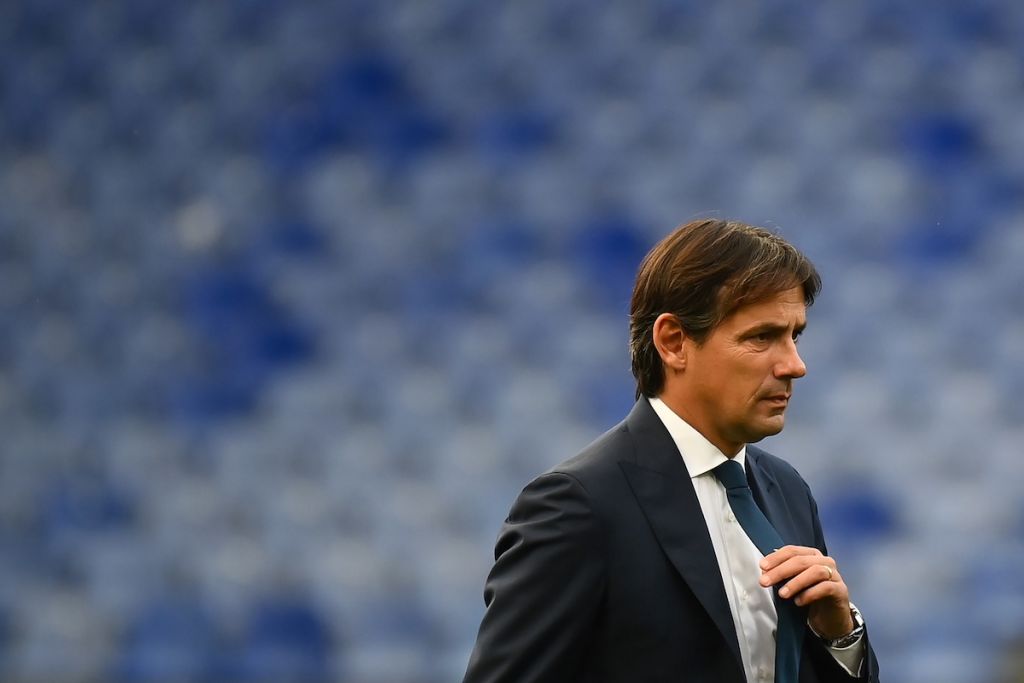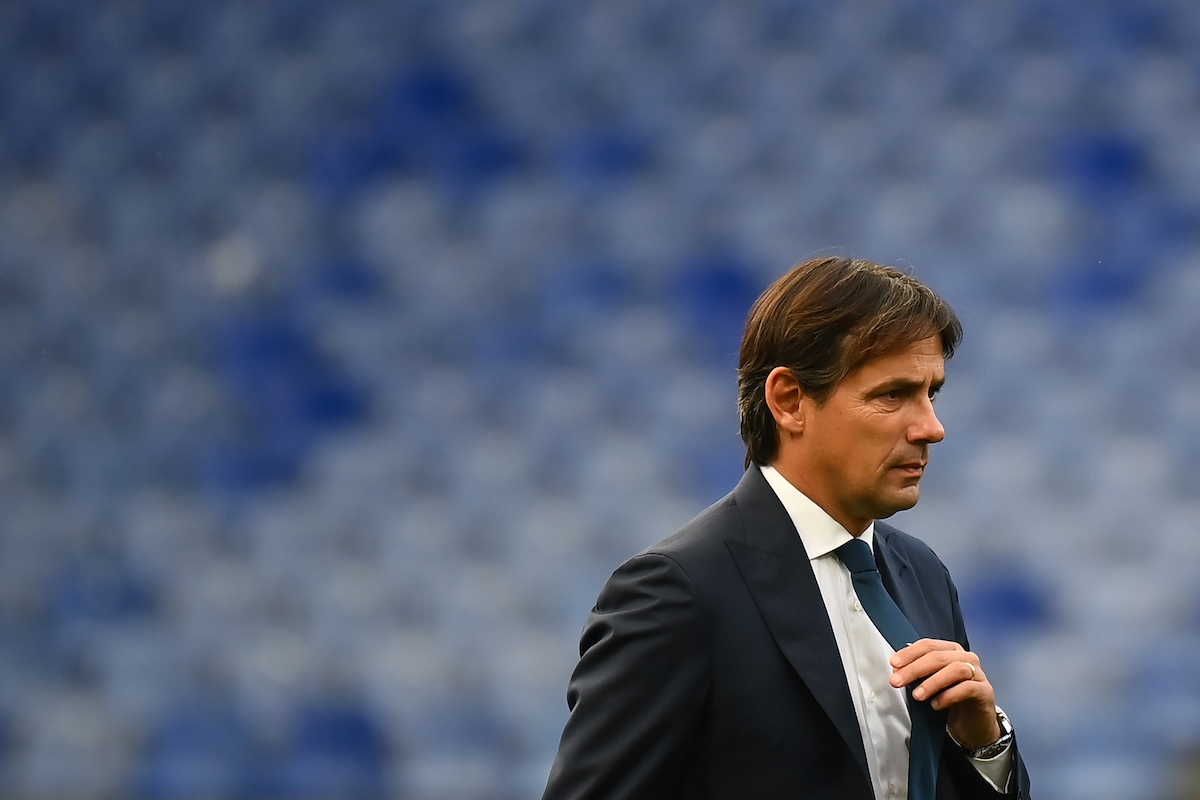 It was a tough start to the 2020/21 season for Lazio as they lost three of their first four games. They followed up with victories versus Bologna and Torino and a draw against Juventus, which kept them within range of a top-four spot. Yet, for most of 2020, Lazio had difficulty competing on two fronts, the Champions League and Serie A, and they dropped points to mid-and-lower tier sides such as Sampdoria, Udinese and Benevento.
A poor transfer market made it a difficult season for Lazio. The club signed players such as Andreas Pereira, Wesley Hoedt, Mateo Musacchio, Gonzalo Escalante and Jean-Daniel Akpa Akpro but they all failed to make a significant impact. In addition, big-money signings Vedat Muriqi and Mohamed Fares struggled to impress in their first season. The backline was not strengthened and this was an area that was exposed in most matches.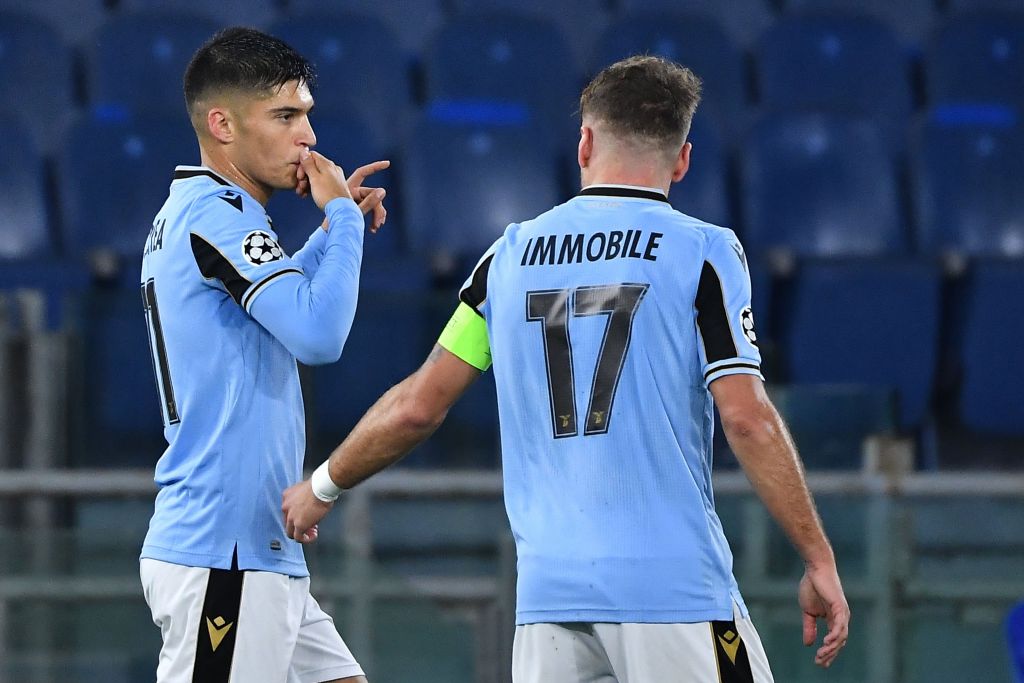 While Lazio's form in Serie A was poor, it was the opposite in the Champions League as they managed to finish in second place in their group.
They provided quality performances and managed to earn draws versus Club Brugge and FC Zenit Saint Petersburg with 12 and eight players out, respectively. Their most impressive result this season was their first match versus Borussia Dortmund at the Stadio Olimpico as they dominated in every aspect.
They finished second in their group, undefeated, to advance to the Round of 16; a feat that hadn't been accomplished since 1999/00. Although they were then eliminated versus the defending champions, Bayern Munich, their run was still a very good one.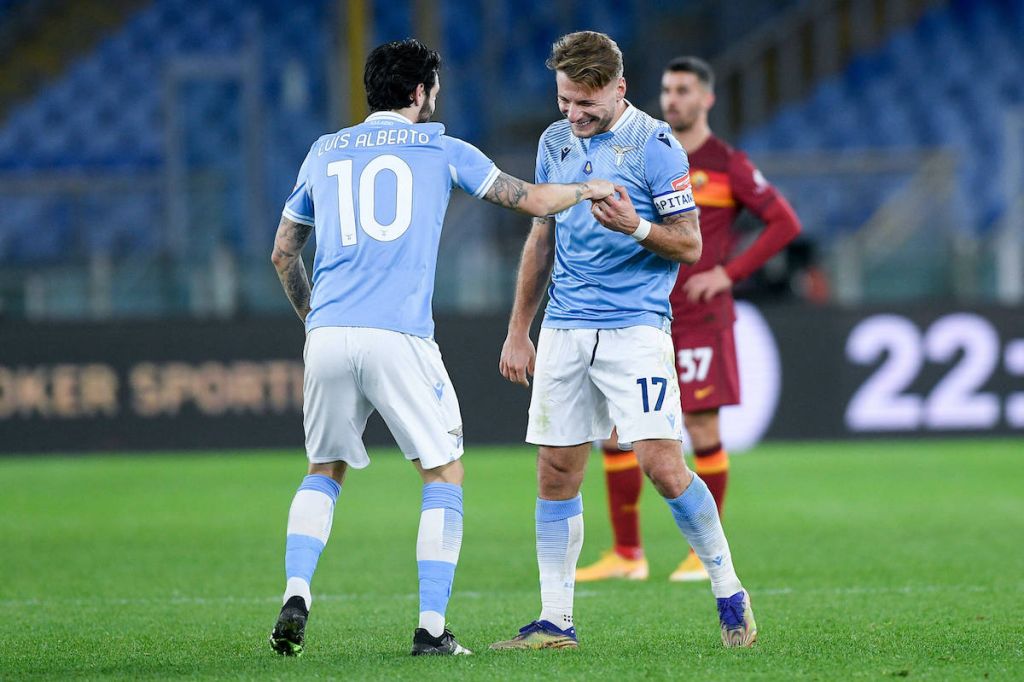 The 2021 calendar year was much better for Lazio in Serie A. They had a great turnaround in Serie A as they went unbeaten in seven straight games and, during that span, won six straight matches. One of their most convincing wins in Serie A was against AS Roma as they won 3-0 and it looked as if Lazio were going to contend for a top-four spot.
However, Lazio's unbeaten streak ended versus an Inter Milan side that proved to be difficult to beat. They then lost two of the next three matches in the month of February and March and dropped back, yet they followed up with five straight wins. Lazio were, once again, back in the running for a top-four spot yet lost their next match 5-2 versus Napoli.
They then had an impressive 3-0 win versus AC Milan and a 4-3 win versus Genoa. Lazio were playing very confidently, however, their aspirations for Champions League came to an end when they lost 2-0 versus Fiorentina. They lost their momentum and finished the season winning one of their last five matches. During that span, they scored one goal.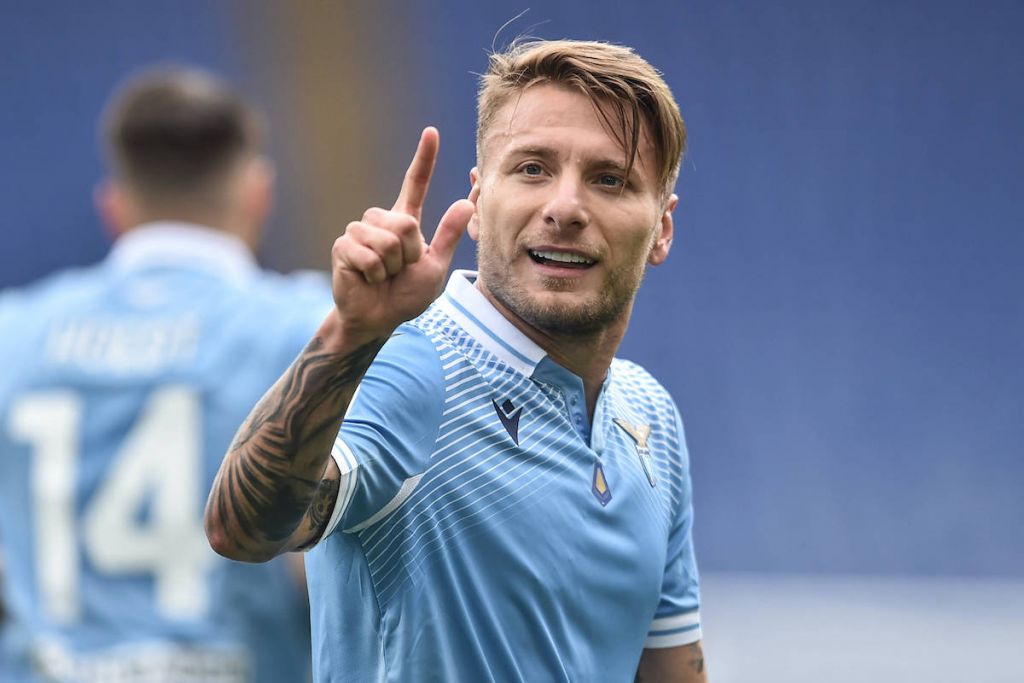 Ciro Immobile reached a milestone in their match versus Parma as he scored his 150th goal as a Lazio player. This meant that he surpassed Silvio Piola as the club's all-time leading goal scorer; a remarkable achievement.
---
Player of the Season
In the past four seasons, Immobile has been Lazio's most outstanding player, as he consistently scored key goals and delivered game-winners. However, Lazio's player of the season for the 2020/21 season was Sergej Milinkovic-Savic.
Milinkovic-Savic had his best season as a Lazio player and finished the Serie A campaign with eight goals and nine assists. He ranked first on Lazio for assists with a few setting up game-winners for Lazio. His most notable goal this season was versus Hellas Verona as he scored in the 92nd minute to lead the club to a 1-0 victory.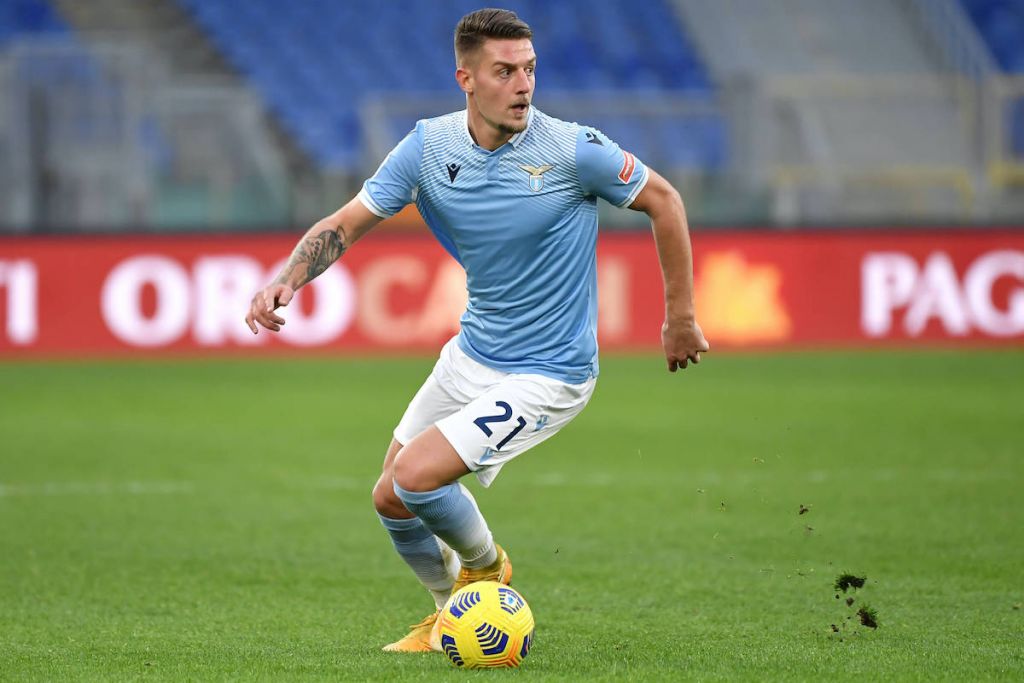 Milinkovic-Savic appeared in 41 games across all competitions and played over 3500 minutes. He ranked first on the team in both dribbles per game (1.8) and aerial duels won per game (3.3) being effective at both ends of the pitch. He scored key goals and made decisive challenges to prevent teams from scoring. Additionally, he even wore the captain's armband on a few occasions and acted as a true leader for Lazio.
The Serbian was truly remarkable this season.
---
Most Improved Player
Without a doubt, Lazio's most improved player has been Adam Marusic.
Lazio manager Simone Inzaghi depended on him this year as he featured at left wing-back, right wing-back and, late in the season, at right centre-back. Marusic appeared in 46 matches across all competitions and consistently performed admirably for his side.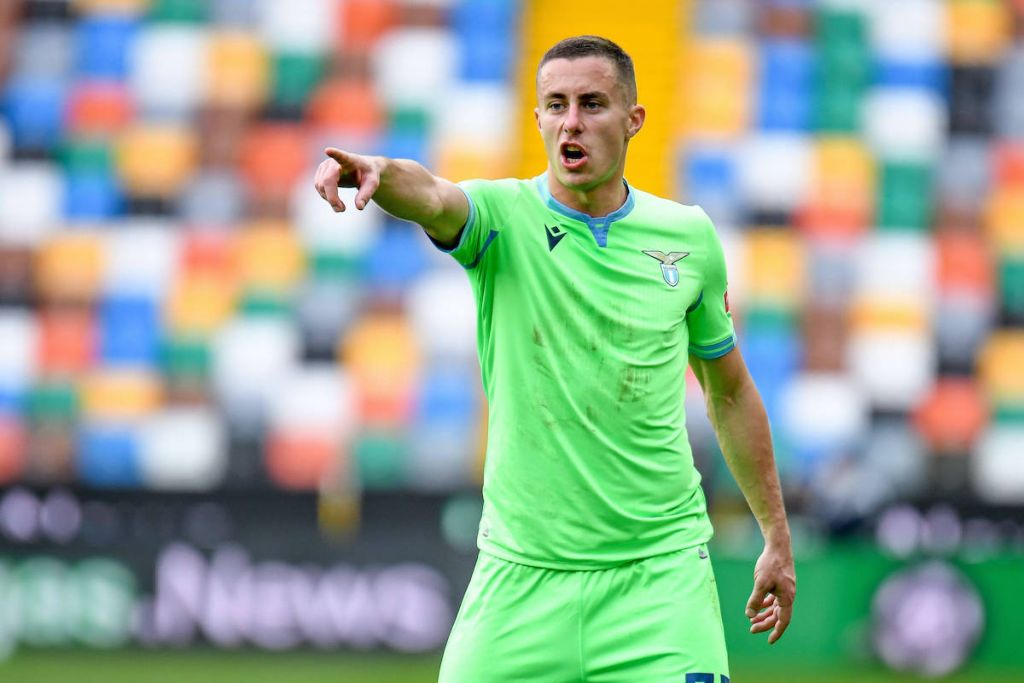 Senad Lulic missed half the season, Manuel Lazzari was absent at times and Musacchio was a failed experiment at right centre-back. The wing-back adapted very well in new roles, never complained, and was effective in most matches he played in.
Last season, Marusic struggled to stay fit as he finished the 2019/20 season with just over 1000 minutes played. Although the Montenegrin was constantly injured, that was not the issue this season, as he played over 3000 minutes and was a key member of the starting eleven.
He had his best season since 2017/18 as he finished the season with two goals and four assists across all competitions.
---
Best Signing
It's tough to pick the best signing for Lazio as most of the club's new arrivals didn't make an impact this season. However, one player who deserves a shoutout is Escalante, who proved to be a decent backup to Leiva.
The midfielder arrived from La Liga side, SD Eibar, and appeared in 30 games across all competitions. Although injuries set Escalante back late in the season, when he was available, he performed well and showed good composure, made strong tackles and provided key interceptions.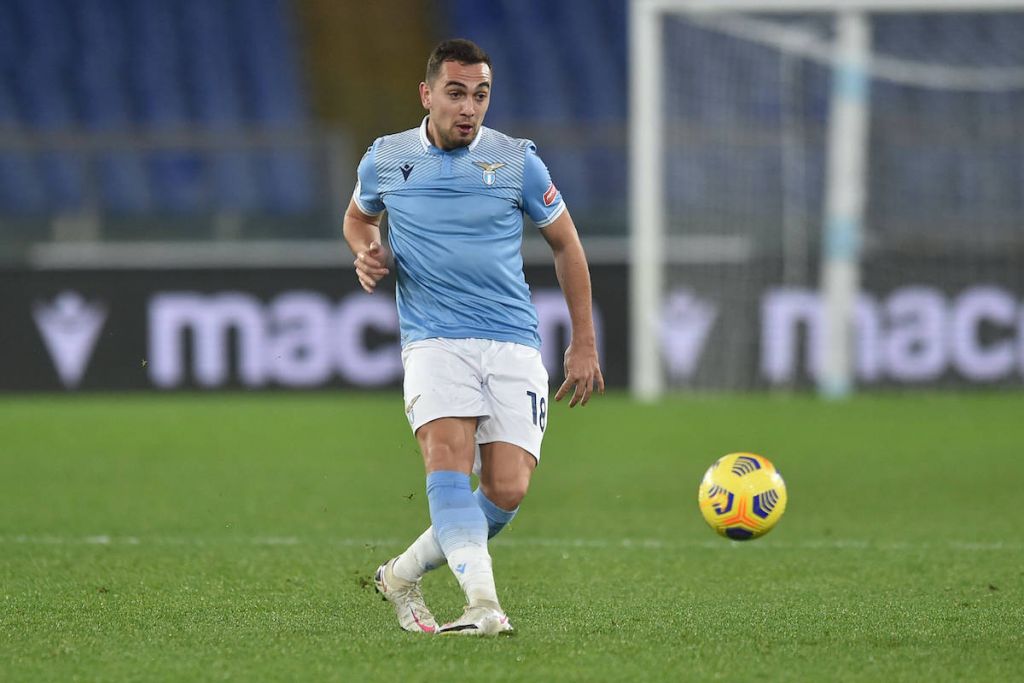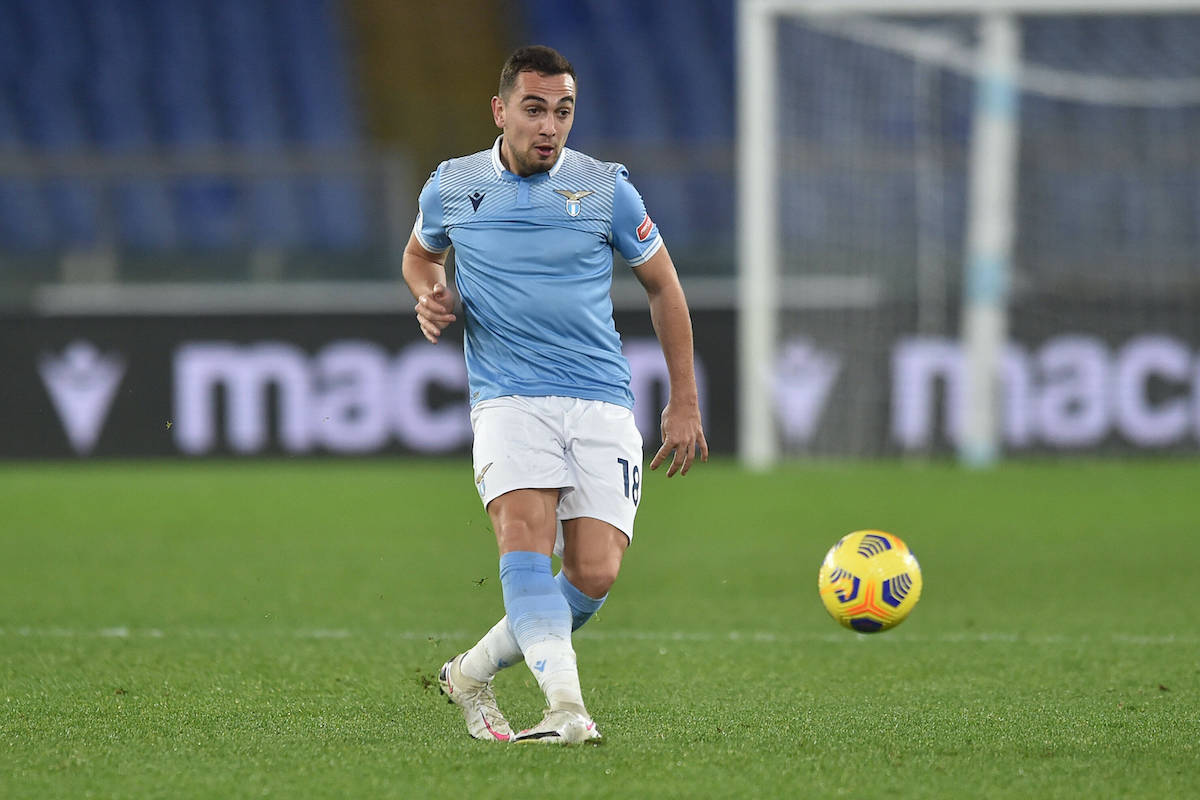 With Leiva ageing and struggling to play more consecutive matches at times, the Argentine provided Inzaghi with the depth that he didn't quite have in past seasons for the defensive midfielder position.
Escalante's most notable match this season was versus Fiorentina back in January when Lazio won 2-1. He started in place of Leiva and was outstanding as he finished the match with five tackles, five clearances and two interceptions.
---
Worst Signing
The past two transfer markets were a failure for Lazio as very few players managed to make an impact this season. One player who really struggled in his first season with the club was Muriqi.
The Kosovan forward arrived from Fenerbahçe for a hefty transfer fee of €18.5 million. While there were high expectations from the second-most expensive player since the takeover of current club president, Claudio Lotito, it has not worked out well for Lazio so far.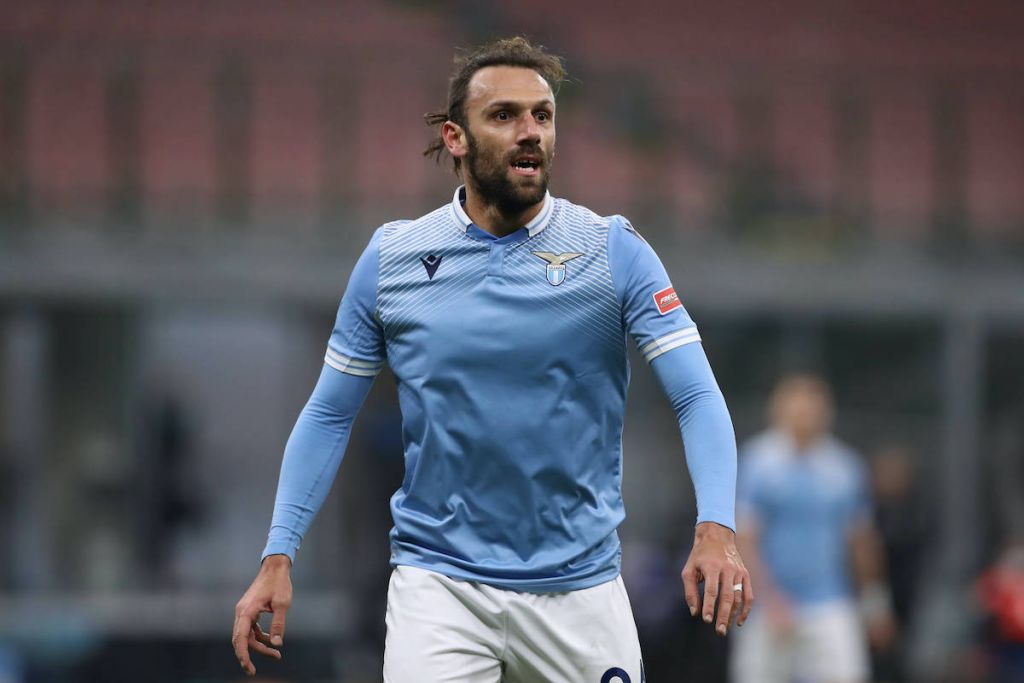 Throughout the course of the season, Muriqi showed little progress as he failed to score when chances arrived. He appeared in 27 games in Serie A and scored just one goal. Far too often, he wasn't clinical, had poor control and was very slow. Muriqi was signed to be a starter or serve as a backup to Immobile or Felipe Caicedo, yet neither option has panned out well.
Matches versus Milan and Sampdoria had moments where Muriqi struggled and failed to impress. In the final minute of the match versus Milan, he failed to pick up his man which led to Lazio's 3-2 loss. In the late stages of the match versus Sampdoria, he failed to score an easy goal. It was a signing that hasn't worked out on many fronts this season…
---
Simone Inzaghi
The 2020/21 season was Inzaghi's fifth season as manager with Lazio.
He had a great season with the club as he managed to bring them back to European competitions for a fifth straight season. In addition, Lazio managed to advance to the Round of 16 in the Champions League; a feat that hasn't been accomplished in 24 seasons.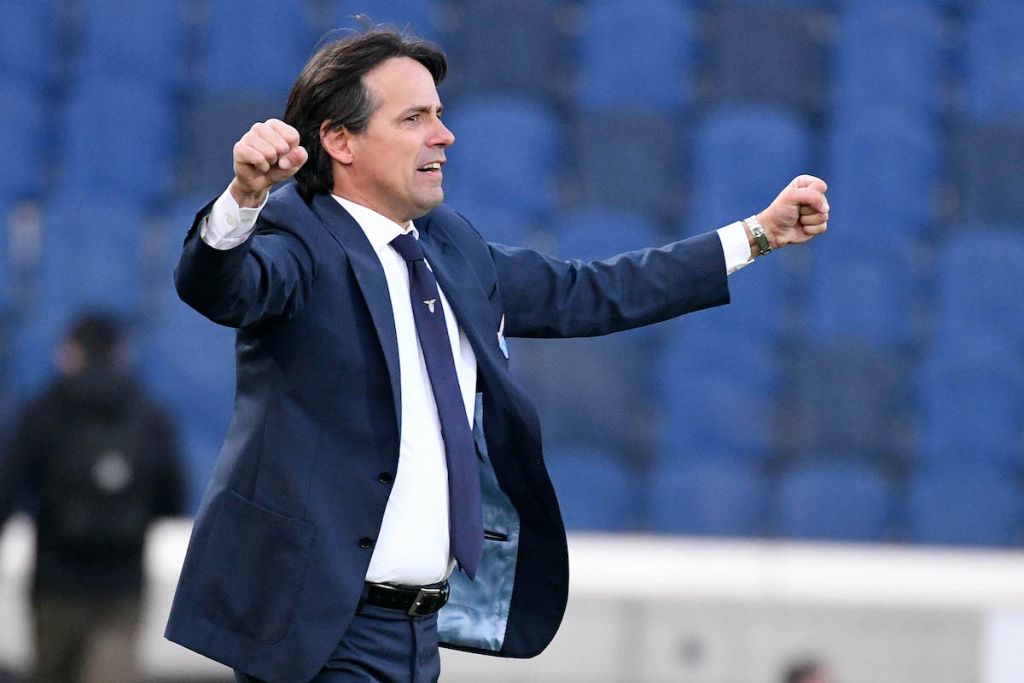 However, Inzaghi entered the season in the final year of his contract and negotiations were prolonged throughout the season. In delaying such matters, after the end of the season, the Italian decided to leave the club to join Inter Milan as their new manager.
During Inzaghi's time with Lazio, the results have been impressive with the squad that he's inherited, as he won the Supercoppa Italiana twice and a Coppa Italia prior to this season.
---
Final Words
Lazio need to have a strong summer transfer market in order to compete and stay near the top of the table.
First, they need to hire a reputable manager who can take over the reins of Inzaghi and provide Lazio with the leadership they need.
Next, sporting director Igli Tare needs to strengthen the club's backline and provide quality depth on the flanks and in midfield.
This season was another year whereby Lazio clearly had a lack of depth and this needs to finally change this summer.