Italy's manager, Roberto Mancini, made eight changes to the side that took on Switzerland in their final match in Group A against Wales. Federico Chiesa, Marco Verratti, Alessandro Bastoni and Matteo Pessina were notable players who made their first start for the Azzurri.
The number of changes had little effect on the Azzurri as they dominated and won 1-0. Pessina had the lone goal in this match and they finished first in Group A with a record of 3W-0D-0L, scoring seven goals and conceded none.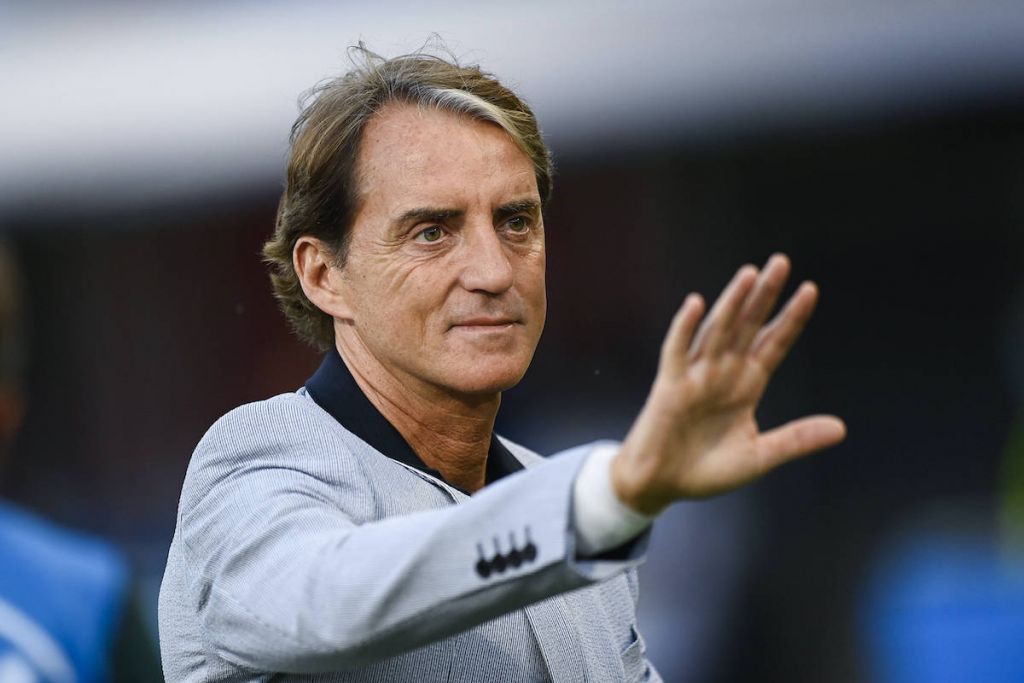 Following the match, Mancini spoke about the team's performance:
I was very pleased to see that I changed eight players and yet the team played well. However, we could've scored more goals against a side that was very defensive.
The Azzurri continue to impress and have been the most dominant side, to date, in this tournament. They limited Wales to one good chance which came late in the second half as Gareth Bale was left unmarked yet missed the target as his shot went over the net.
Under Mancini, this team has been difficult to break down as they became the first team in history to win all three matches in the group stages and not concede a goal in Euro 2020. In addition, they're undefeated in 30 straight games and haven't conceded a goal in their past eleven matches.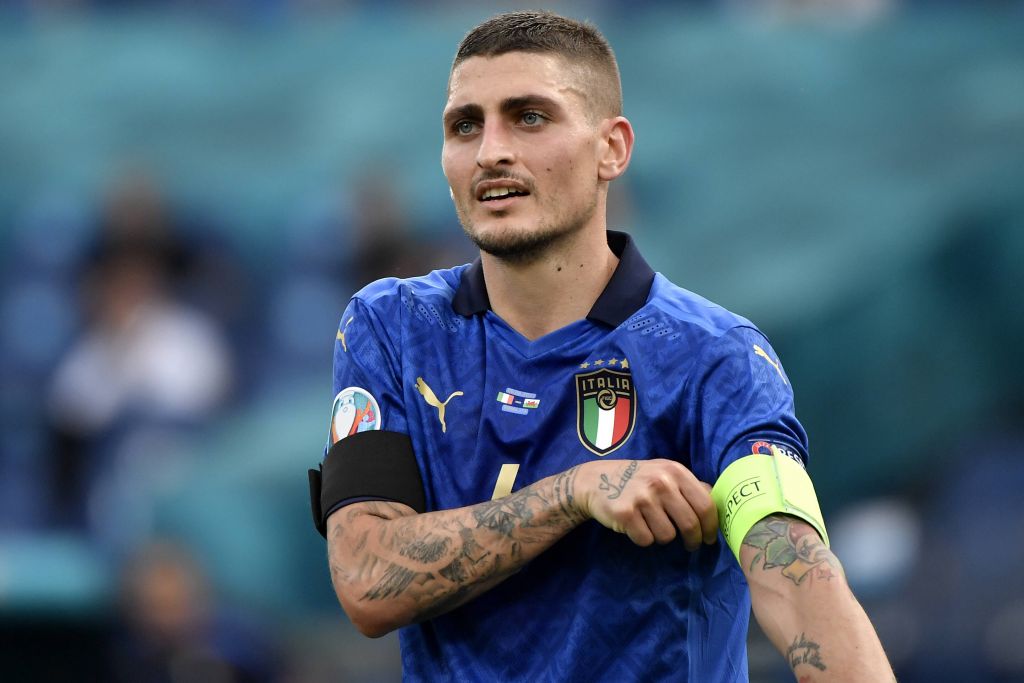 After missing the first two matches of the group stage, Verratti returned from an injury and was outstanding for the Azzurri as he controlled the midfield without Nicolo Barella. Throughout the match, he was physical, decisive and made strong tackles. The midfielder showed little rust in his game and made their midfield much stronger with his presence in the lineup.
Nearing half-time, Italy won a free-kick just outside Wales' box. Verratti took the free-kick and delivered it precisely into the goal area. Pessina did a great job as he redirected the pass by Wales goalkeeper, Danny Ward, who had no chance of making the save. Verratti had a pass accuracy rate of 94% and won eight ground duels. He led all players in most touches with 136, passes completed with 103, chances created with five and tackles with four. He also assisted on Italy's only goal.
Speaking on the performance of the Paris Saint-Germain midfielder, Chiesa said:
Marco has been playing at the highest levels with PSG for years and he showed his class once again today.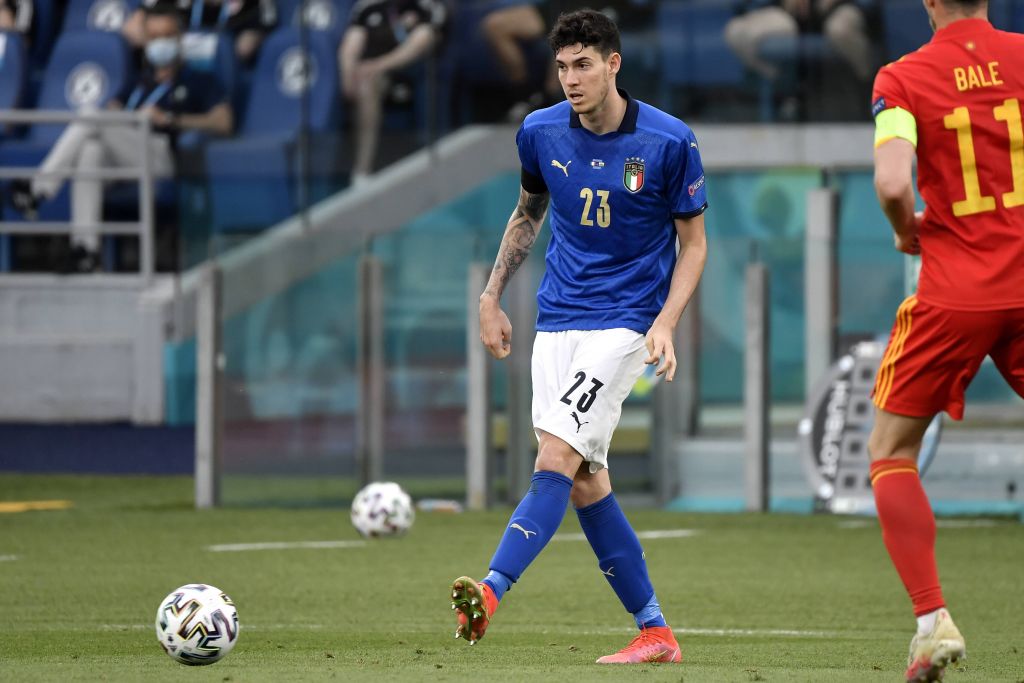 Giorgio Chiellini missed the match due to an injury that he picked up in Italy's previous game versus Switzerland. Bastoni was slotted in his place in the backend and was superb throughout the match. The Inter defender did a great job as he man-marked Bale the entire match and gave him little room to work with. He was physical and committed strong challenges on the Welsh player.
Throughout the match, Bastoni played that old-school kind of football where he wasn't scared to commit strong tackles and get a bit ruthless in his game. With Chiellini's status still up in the air, his performance has warranted him a possible start beside Leonardo Bonucci in the knockout stages. Bastoni finished the match with three key passes, seven aerial duels won, a pass accuracy rate of 92% and 4/6 long ball passes.
Talking about his start, Bastoni stated:
It's a dream, just two years ago I was at Parma and didn't know how my career would continue. We now hope to go as far as possible.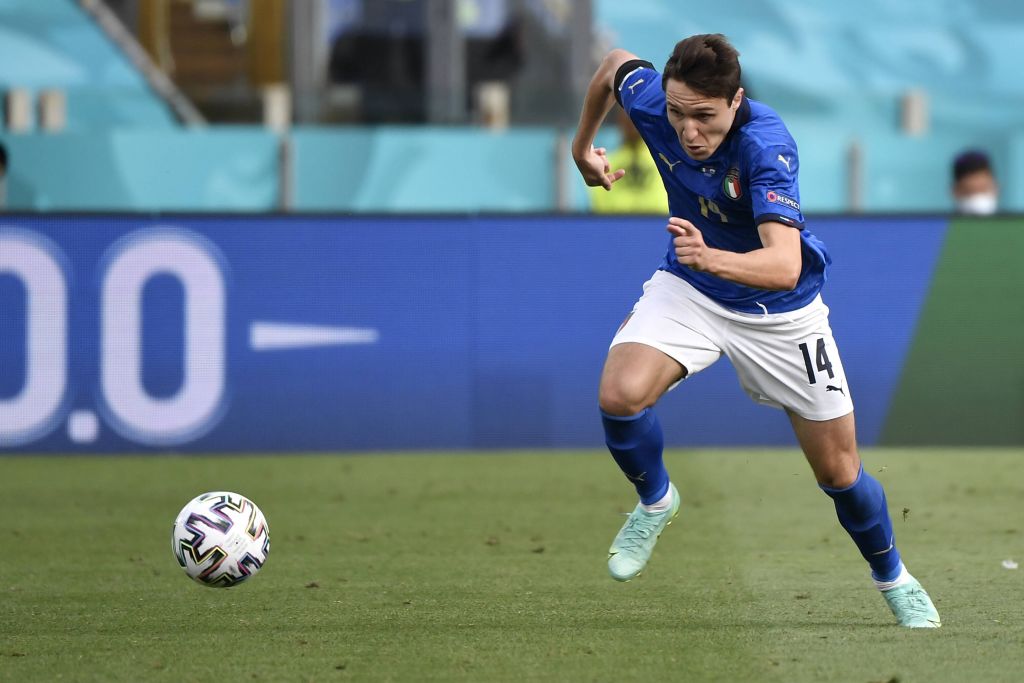 While Verrati performed admirably in his return and Bastoni provided that strong presence in the backend, the star of the match was awarded to Chiesa. The Juventus forward provided a spark up front that they really needed. The constant debate has been whether to start Chiesa or Domenico Berardi at right-wing. Performances such as these that Chiesa displayed will make this decision much harder for Mancini.
Chiesa was consistently effective down the right flank where he showed great intensity, made strong runs and created numerous chances. He had a good scoring chance in the first half yet was denied by Ward. He got in behind the defense with his pace and dribbling skills, which led to him delivering accurate crosses. He made two key passes and completed 24/28 of his passes for an accuracy rate of 86%.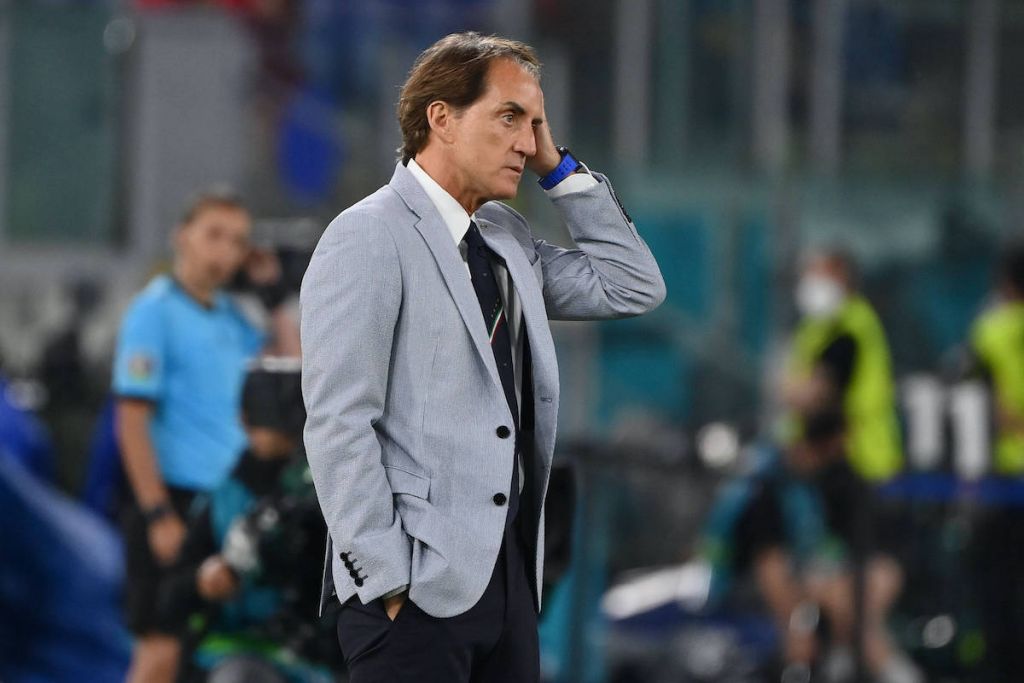 Mancini will have plenty of difficult decisions to make prior to their knockout match. After Verratti, Chiesa and Bastoni's performances, it will be interesting to see who Mancini chooses.
Regardless, this is a deep Italy squad that is proving to be hard to break down and can go far in the knockout stages.