Heading into Euro 2020, Italy was known to have one of the deepest midfields with the likes of Chelsea's Jorginho, Inter's Nicolo Barella, Sassuolo's Manuel Locatelli and Paris Saint-Germain's Marco Verratti leading the way.
In their first three matches, this group of players stepped up and were a contributing factor to their nation's stellar offensive (7 goals scored) and defensive (0 goals conceded) displays, which saw the Azzurri go undefeated in the Group Stage and clinch their spot in the Round of 16.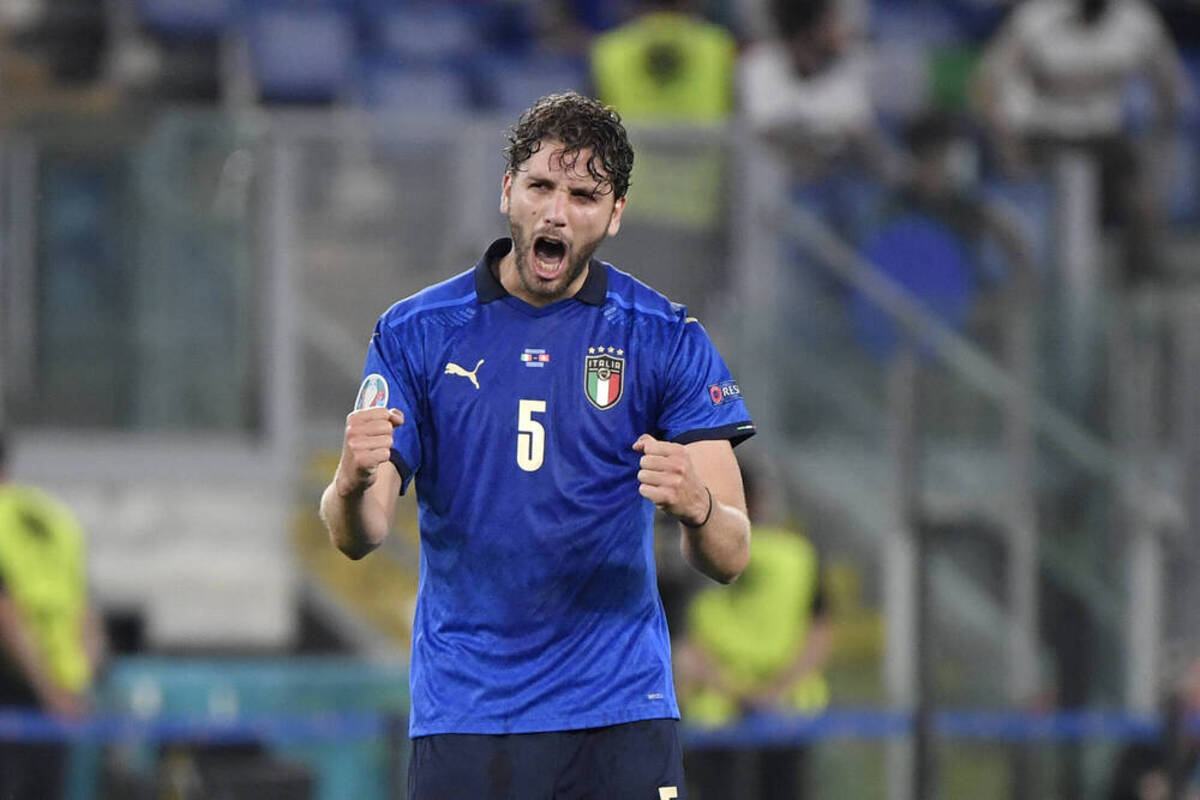 One player in particular who was outstanding for Italy was Locatelli. He played admirably in the place of the injured Verratti, who missed the first two games against Turkey and Switzerland; against the Swiss, he scored a brace which led to a 3-0 victory and helped the Azzurri clinch their spot into the knockout rounds.
Speaking about the 23-year-old midfielder's first goal, club teammate Domenico Berardi stated that Locatelli "was smart" to give the winger the ball "before carrying on his run". In addition, manager Roberto Mancini stated that it was "an extraordinary goal."
Locatelli currently holds impressive numbers over the two matches he played in as he's averaged one key pass, 1.5 tackles and one interception per game. Furthermore, he has a pass accuracy rate of 88.6% and has been effective at both ends of the pitch. Aside from scoring, he's managed to win challenges, make the pivotal pass and defend when needed.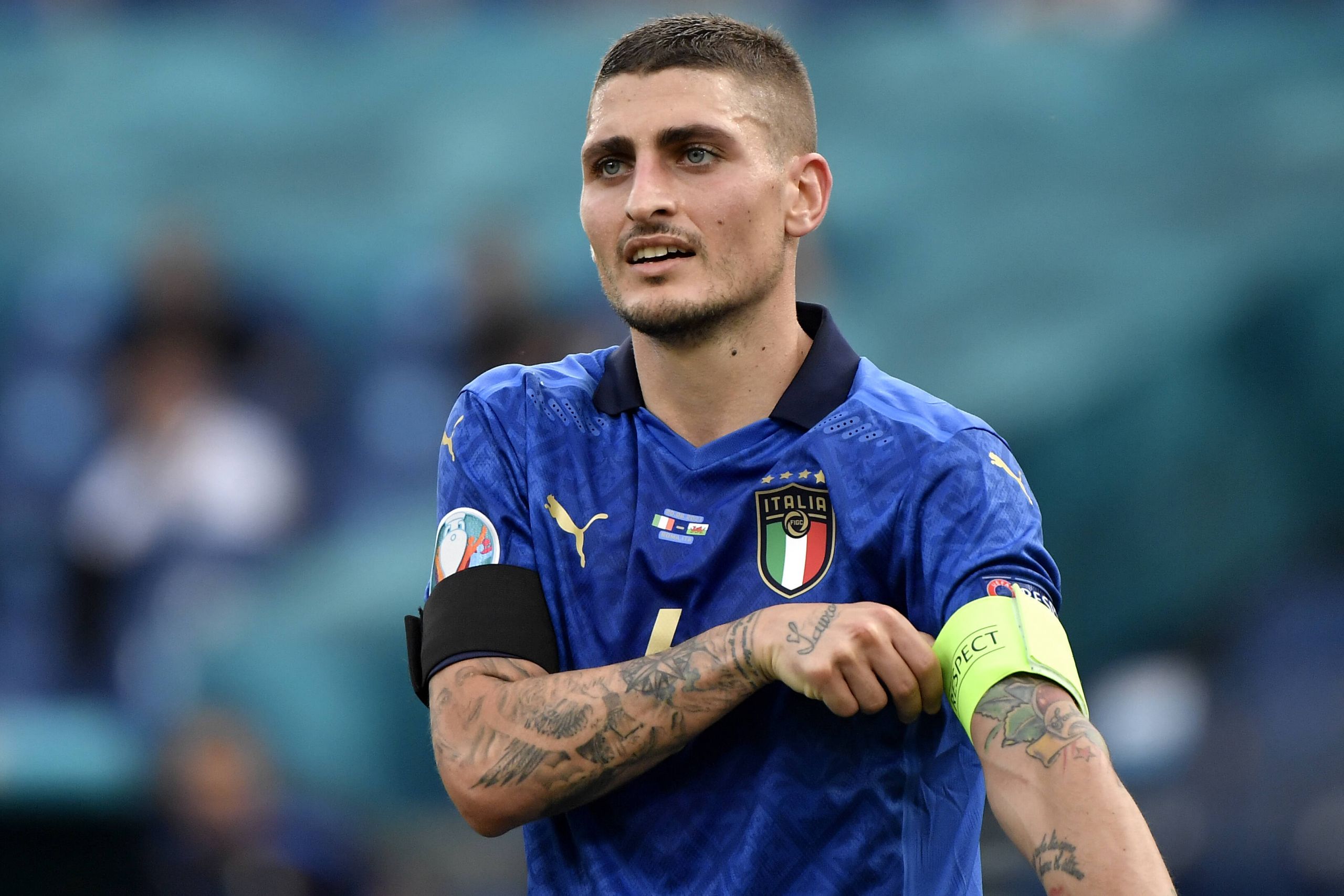 This past Sunday, Mancini made eight changes to his squad versus Wales. Verratti returned to the lineup and was Italy's best midfielder as he was decisive, won key challenges and showed little rust in his game.
Verratti had a pass accuracy rate of 94% and won eight ground duels. He led all players in most touches with 136, passes completed with 103, chances created with five and tackles with four. He also assisted on Italy's only goal.
Speaking about the 28-year-old's performance, Juventus attacker Federico Chiesa stated that he "has been playing at the highest levels with PSG for years" and that "he once again showed his class" in that match against Wales.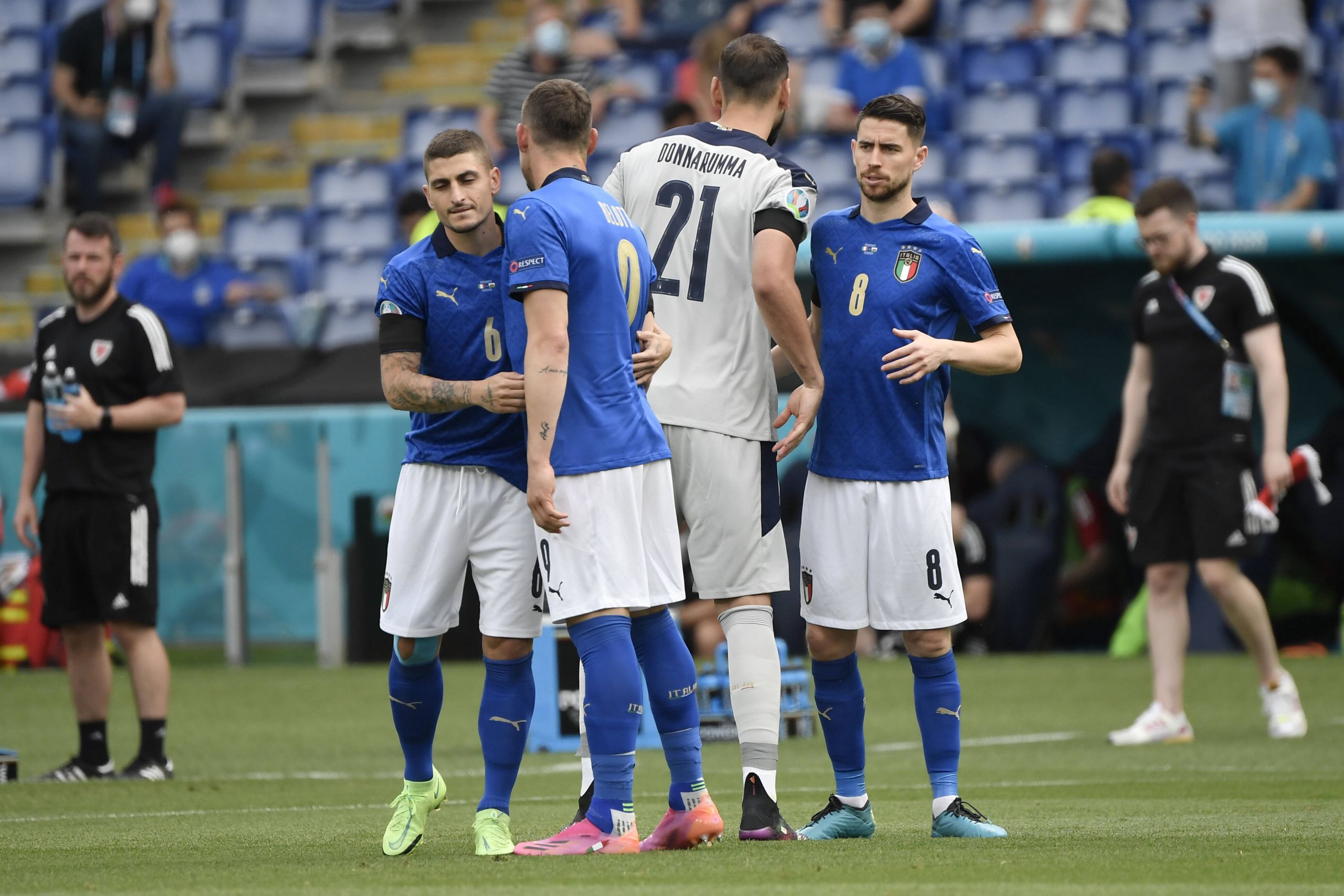 With Verratti back in the lineup, a difficult question Mancini faces this Saturday is who should start against Austria? Jorginho and Barella are guaranteed to start in the midfield yet it's been undecided between Locatelli and Verratti.
When it comes to experience in major tournaments, Verratti has the advantage. Locatelli has played in only 12 matches and was given the opportunity to play his first game by Mancini on September 7, 2020. Meanwhile, Verratti has played in 43 games with Italy. The Italian took over the captaincy against Wales when Leonardo Bonucci was substituted at half-time.
Verratti's leadership also shouldn't go unnoticed as he's a great leader on and off the pitch. He is very vocal and has the ability to direct his teammates. He's a fiery player who gets his players to play at a higher level. Although Verratti managed to put in 90 minutes, take over the armband and play admirably, he just returned from an injury and wants to avoid any relapses.
For this reason, due to Locatelli's performance thus far in the tournament, he has earned him the possibility of starting versus Austria in the Round of 16. He's developed a good working relationship alongside Barella and Jorginho as the three were difficult to break down against Turkey and Switzerland.
However, at the end of the day, the Azzurri have a quality midfielder playing alongside Barella and Jorginho regardless of who starts in their upcoming match.