Federico Chiesa's goal in the 95th minute for Italy ended their frustration and inability to break down Austria. The attacker showed great composure, footwork and technique to beat Austria goalkeeper, Daniel Bachmann.
10 minutes later, Matteo Pessina scored a second which ultimately sealed the 2-1 victory. Sasa Kalajdzic scored the lone goal for Austria late in extra time to give Franco Foda's team some hope; however, it was too late and Roberto Mancini's Azzurri booked their place in Quarter-Finals of Euro 2020.
Speaking about his strike after the match, Chiesa stated:
Usually when the ball arrives like this you try a first time on the volley. But I think the goal came because I was composed, I was relaxed and I was focused.
It was a mediocre performance from Italy, who struggled during certain moments in the match, with Austria proving to be a difficult opponent. They came close to tying the match in the late stages yet were unable to capitalize on their chances.
The win extended Italy's unbeaten streak to 31 matches and set another national team record. Italy manager, Roberto Mancini, managed this game well as the only setback was that his substitutions came a bit late in this match. However, his changes made the difference, with both Chiesa and Pessina coming off the bench and scoring. Manuel Locatelli and Andrea Belotti each came on for Marco Verratti and Ciro Immobile, respectively, with both making a positive impact as well.
Concerning his substitutions, Mancini stated:
We needed some fresh energy and the guys who came on were brilliant.
---
Aside from key players stepping up and Italy managing to win late in the match, it was Francesco Acerbi's first start with the Azzurri. Giorgio Chiellini missed the match versus Austria due to an injury; at the age of 33, Acerbi could be described as a late bloomer who is finally getting the chance to play with the national team on the biggest stage.
Acerbi performed admirably in the backend as he was physical, made strong challenges and managed to make key blocks. He finished the match with the most clearances (5) and interceptions (4) in the match. In addition, he had one assist, made two tackles, two key passes and had a pass accuracy rate of 91.9%.
It was a marvellous performance from Acerbi and for him to be in this position is quite a blessing. He is known to be a hard worker who has shown perseverance and has the willpower to never give up. Upon arriving at Lazio, the Italian wasn't as successful as he dealt with numerous challenges in his career.
Acerbi arrived to Lazio from Sassuolo in July 2018 and replaced Stefan de Vrij, who left to join Inter Milan. During his first season with Lazio, Acerbi scored three goals and followed up with two goals in his second season in Serie A. While Acerbi is not known for his offense, he's shown the willingness to join the attack up front and, most importantly, has been superb in the backend.
The defender has a strong aerial presence, good concentration and the ability to read the game to intercept passes. Acerbi is known to play high and take risk; however, he does have the ability to recover when he is caught out of position.
An astounding record that ended during the 2018/19 season was his consecutive Serie A appearances. The record is held by Javier Zanetti with 162 straight appearances, but Acerbi's own personal record was stopped at 149 games against Napoli on January 20, 2019. This was due to two yellow cards that he had picked up versus the Partenopei.  While this was a great achievement by Acerbi, it showed the player's true character as he is resilient and strong-minded.
---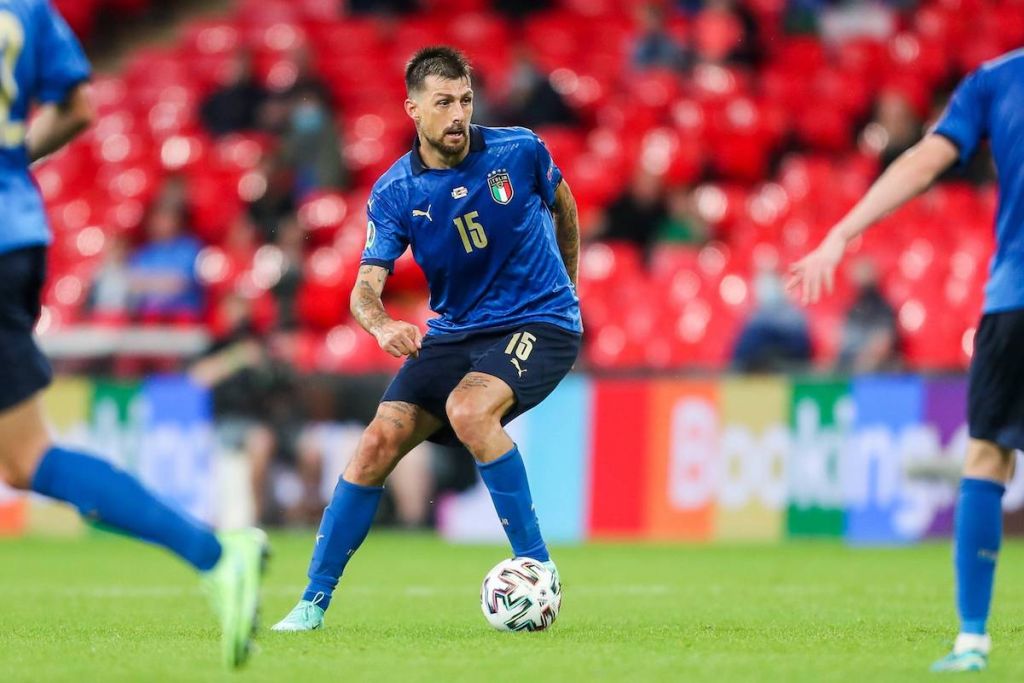 Acerbi has come a long way in his career as he's become Lazio's starter and finally had his first start with Italy on the national stage. It hasn't been an easy process for him to reach this point in his career as he is a two-time survivor of testicular cancer and has overcome this difficult period through his journey.
Acerbi was first diagnosed with the illness after signing with Sassuolo in the summer of 2013. It was revealed while undergoing a medical examination and the defender had surgery to remove the tumour and returned to training. However, it was short-lived as in December 2013, a drug test failure revealed irregular hormone levels which showed signs of the return of his cancer.
Apart from his triumph against cancer, he once battled alcoholism after the passing of his father while playing with AC Milan. Acerbi became reliant as this was a way to ease the pain but overcame this obstacle.
After my father died, when I was playing for Milan, I hit rock bottom. It was as if I'd forgotten how to play, or why I was playing. I started drinking and, believe me, I'd drink anything. It might seem like a terrible paradox, but cancer saved me. I had something new to fight against, a limit to overcome. It was as if I got to start life all over again and saw the world in a way I'd completely forgotten.
---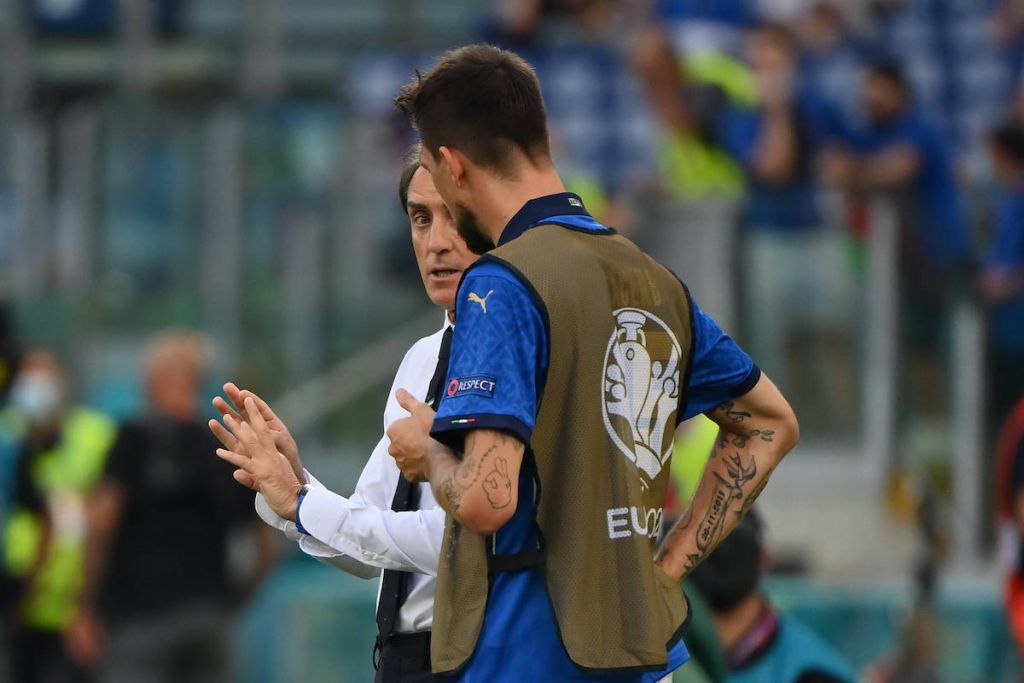 Since joining Lazio back in 2018, he has been a great addition to Lazio. He has been their most dependable player in the backend in most matches.
Aside from playing well with Lazio in the past three seasons, the Italian has earned a spot with the Azzurri at Euros 2020. Replacing Chiellini is not an easy task yet he did well in his absence versus Austria.
Acerbi's strong play has caught the attention of Mancini and he has thrived playing with the Azzurri. Although it has been a difficult path, he is known as the lion for his courage and will to never give up and is now playing on the biggest stage.
Italy will now take on Belgium in the Quarter-Finals.