It was just last week when Italy triumphed over Belgium with an emphatic 2-1 win in the Quarter-Finals of Euro 2020. In doing so, they became the first team to win 15 consecutive matches and the fourth team to win five matches in a row during the European tournament.
---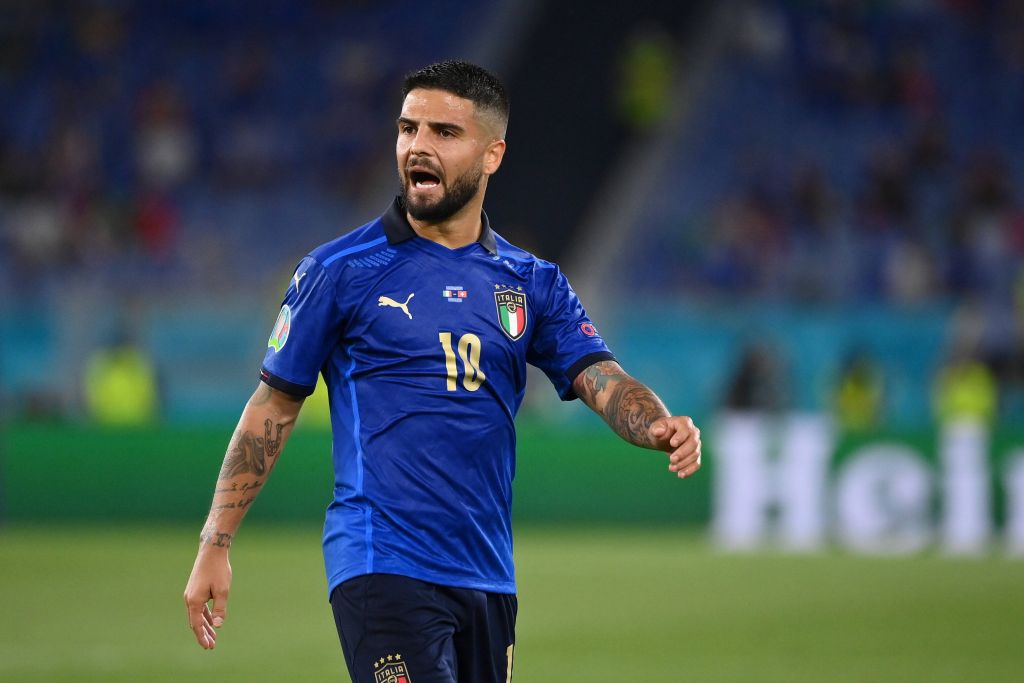 Heading into the match Napoli left-winger Lorenzo Insigne took heavy criticism for his prior performance versus Austria. He wasn't impactful in the match and many fans on Twitter suggested it was time for a change at left wing. Insigne has been superb this season for the Partenopei and managed to overcome the ridicules from the fan base.
Italy manager, Roberto Mancini, has made very few changes to his roster aside from their final group stage match versus Wales. Insigne has been Mancini's lead man on the left side and so he once again started versus Belgium; he didn't disappoint as he had a marvellous game and scored the game-winner with his signature move. From outside Belgium's box, he sent a powerful shot on target which curled around the goalkeeper and into the right side of the net.
He was awarded man of the match for his efforts as he played 70 strong minutes. Insigne finished the match with one goal, three key passes, one successful dribble and a pass accuracy rate of 88.7%. Mancini has been questioned at times for some of his decision-making yet starting Insigne was the right decision. It's a short tournament with limited games and players will have good and bad performances. This was a decision that paid off for the Azzurri and allowed Insigne to prove many wrong.
---
Mancini faces a similar dilemma heading into their Semi-Finals match versus Spain on Tuesday. Does he start Ciro Immobile or Andrea Belotti in the number nine spot?
Immobile was Italy's worst player on the pitch versus Belgium by a large margin. He failed to make passes, couldn't hold up the ball, his touch failed him and he was dispossessed on countless occasions. He also lost control of the ball seven times, was dispossessed on three occasions and had no shots on target.
The Lazio striker strayed from his game and became quite selfish, something which is not routine for him. In addition, it was a poor image when he immediately got up after Nicolo Barella scored. Prior to the goal, Immobile was on the floor in pain after being tackled and looked for a foul.
Belotti didn't fare much better in his place for 15 minutes. His hold-up play and touch were poor and he failed to gain possession. Neither striker was impactful for Italy.
---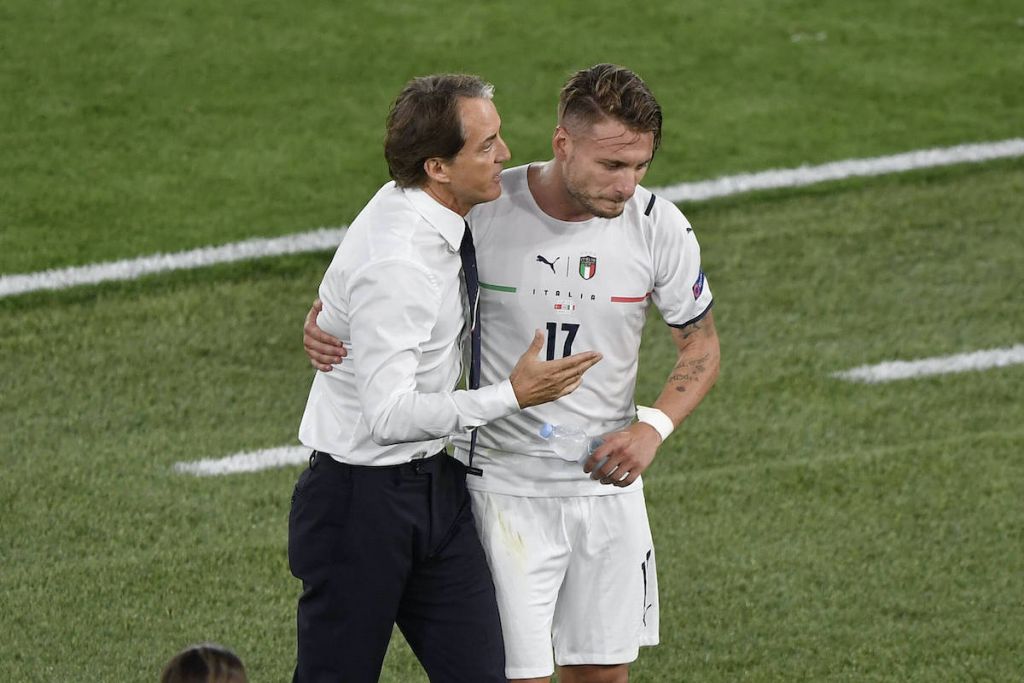 Speaking about Immobile, Mancini said:
Immobile is the Golden Boot holder, he is among those who have scored the most in recent years. And in a World Cup or in a European Championship, the most criticized player often decides the game and the tournament.
Immobile continues to be criticized for his play, yet undoubtedly some has been unfair. He indeed was not productive versus Belgium however that shouldn't erase his previous performances. Immobile was impactful in the group stage as he scored two goals and added an assist.
While Immobile didn't score versus Austria, he has shown the ability to be just as effective without the ball. He managed to hold up the ball, chase down players to create turnovers, make key passes and break up play by intercepting passes.
Players will have their highs and lows, yet benching Immobile could hurt his confidence and make him less efficient. Italy have managed to win all four matches where Immobile has started and will play a Spain side that will benefit him. They're known to leave plenty of space in the backend and this should allow Immobile to play to his strengths.
---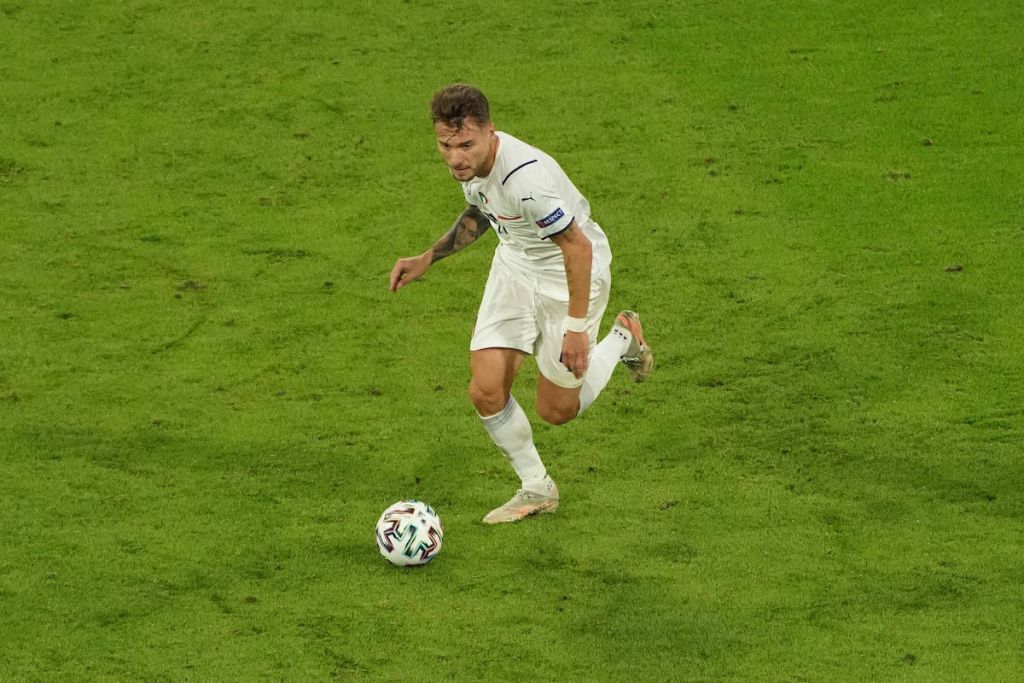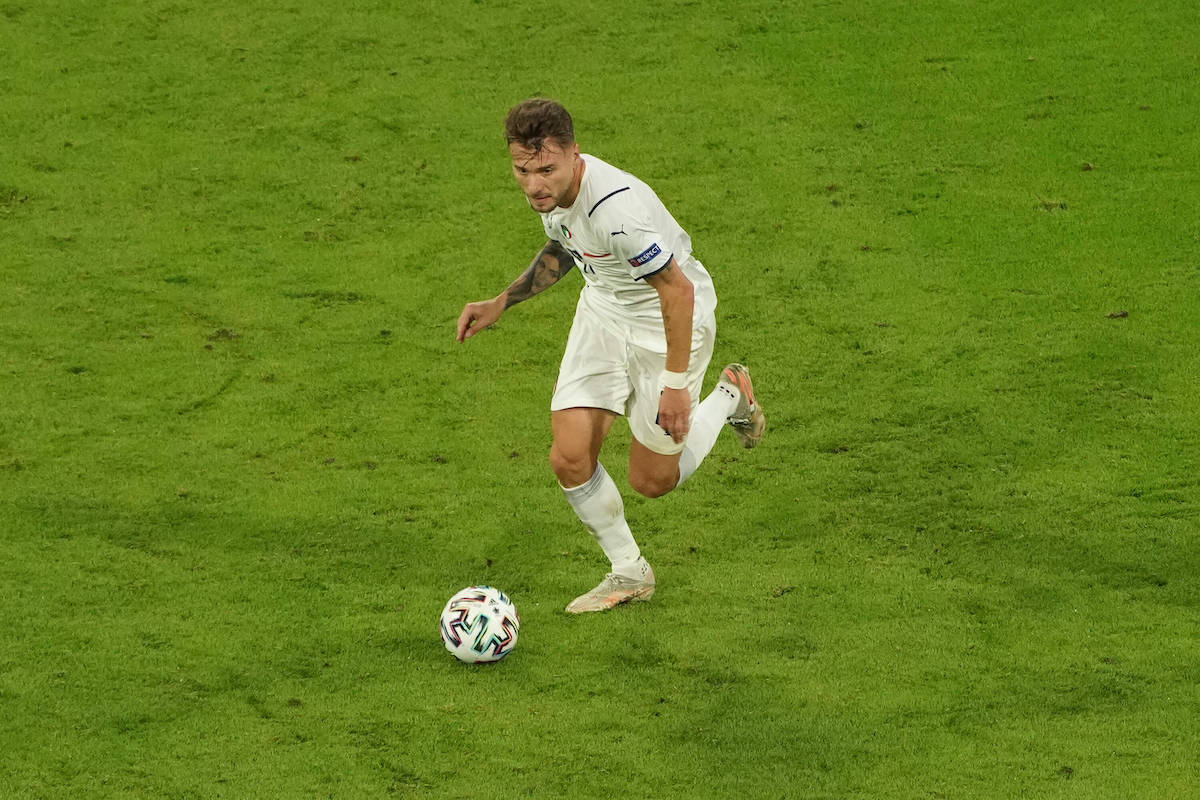 Expect Immobile to play off the defender's back and try to get in behind the defense. The previous four matches haven't been easy for him, where teams have had ten men sit back and not give him the space to work with. This may just be the match for him to break out and deliver for the Azzurri.
While Italy don't have many options at the number nine, continuing with Immobile would be the ideal choice. The forward has been used in four of five matches and this could ruin the chemistry developed upfront. In the event that it doesn't work, Belotti will be ready and could be effective against a tired Spain side later in the match.
Mancini showed confidence in Insigne and it paid off. Expect the same for Immobile when Italy play Spain. The Italian has shown on several occasions the ability to bounce back after a terrible match. Now it's time Immobile follows in the footsteps of his good friend Insigne.
While many will think otherwise, it's time for Immobile to prove himself in the biggest match of the tournament to date.