On Sunday, Italy take on England in the Euro 2020 Final. While the Azzurri will aim for their first Euro title since 1968 (when they defeated Yugoslavia in Rome), the Three Lions will be playing in their first Euro finals and are targeting their first trophy, not just in this tournament, but since their 1966 World Cup win.
---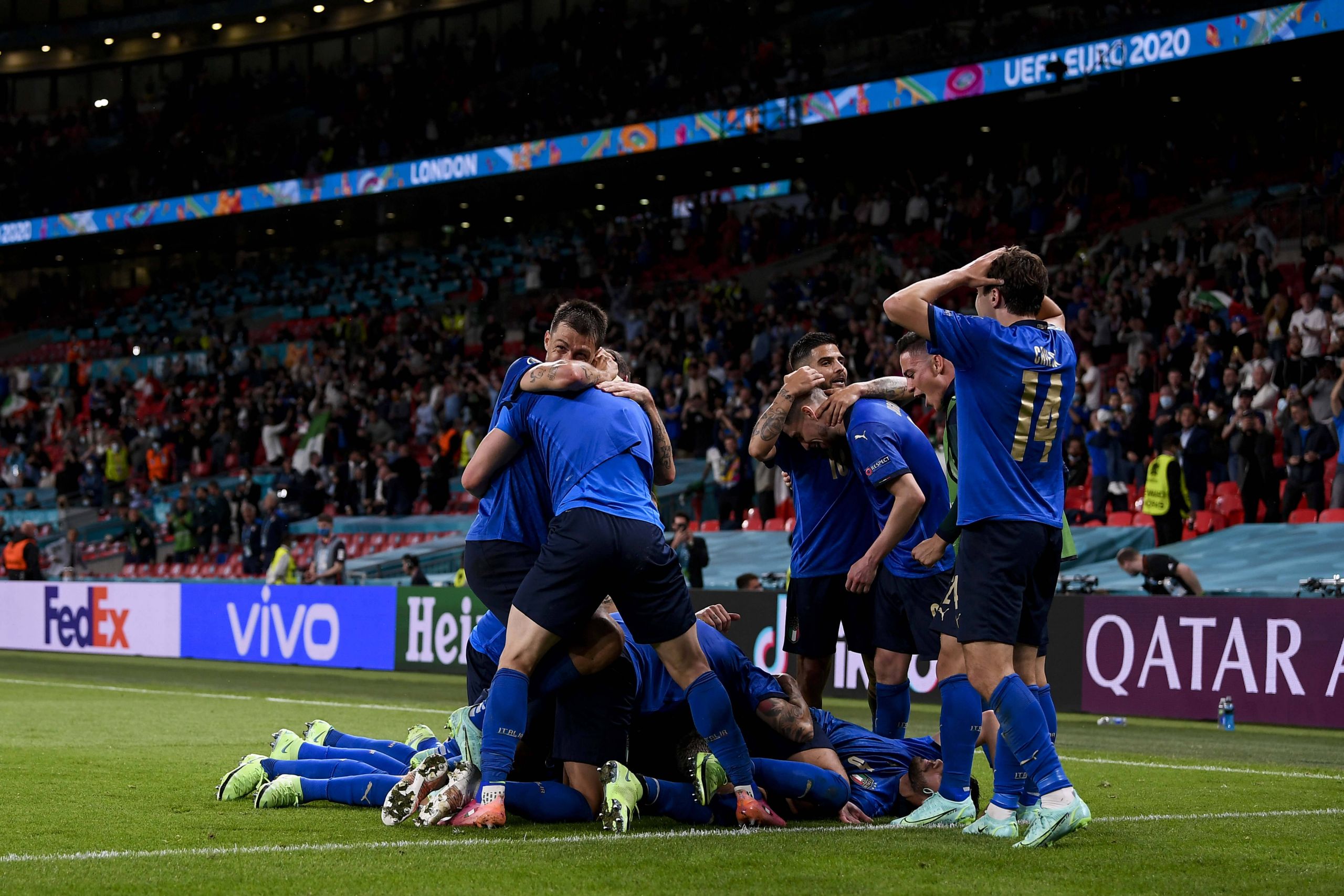 It has been quite the Euros for Italy, who have overcome plenty of adversity. Very few expected the Azzurri to advance to the finals with the likes of France, Belgium and Spain being favourites. However, that wasn't the case as France surprisingly exited in the Round of 16 to Switzerland, while the Azzurri defeated both Belgium (Quarter-Finals) and Spain (Semi-Finals). This is a resilient squad led by Roberto Mancini who has taken this team to another level.
Along the way, Italy have dealt with injuries with key players such as Alessandro Florenzi and Leonardo Spinazzola out of the lineup. The latter was one of the most impactful players in the Euros and was awarded man of the match on two occasions. However, Giovanni Di Lorenzo and Emerson Palmieri have managed to pick up the slack and provide quality performances.
In addition, Lorenzo Insigne has followed up with two great matches after a bitter performance versus Austria. Meanwhile, Federico Chiesa has performed well as a starter or substitute and has proven that he offers much more than just being a super-sub for the Azzurri. Numerous players have been impactful for Mancini's side yet one player who has struggled mightily in recent times has been Ciro Immobile.
---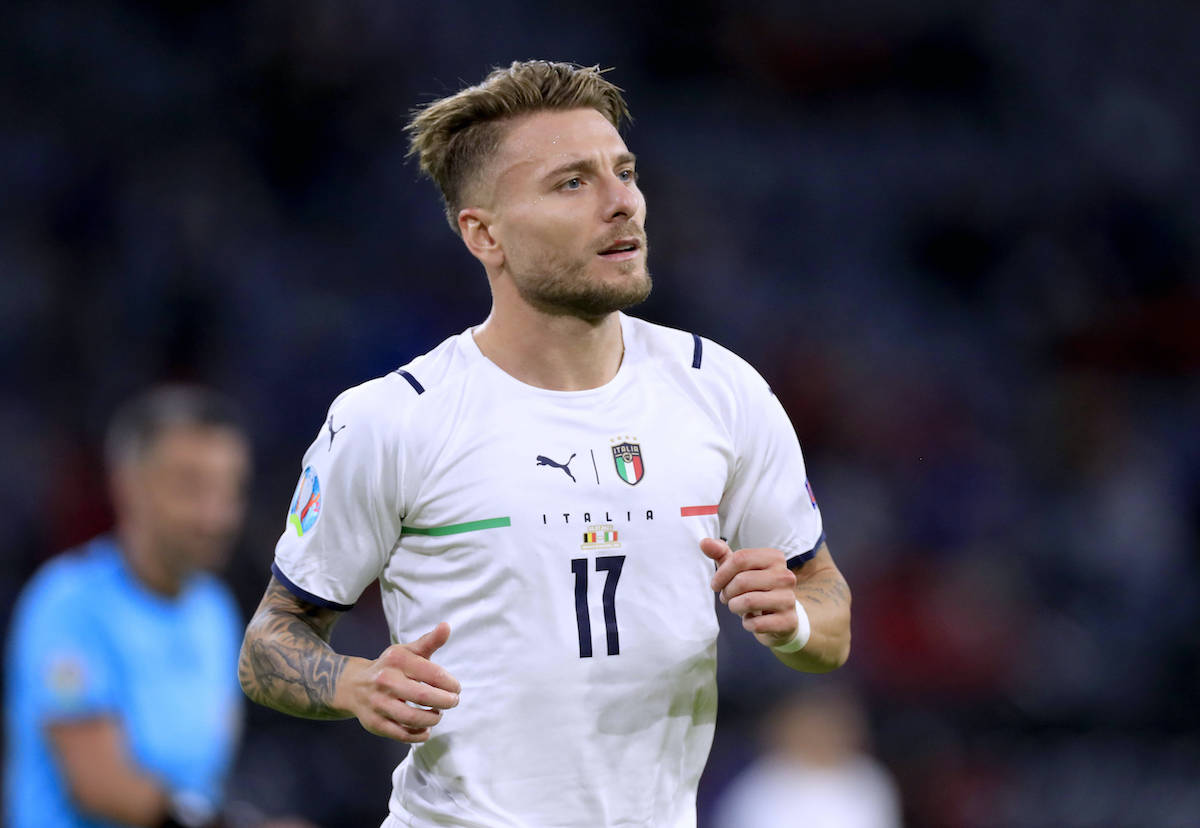 During the Group Stage, Immobile showed great form as he scored two goals and added one assist in their first two matches. In Italy's matches versus Turkey and Switzerland, his confidence level was extremely high as he made good runs, created space, and managed to get into behind the defense. Most importantly, Immobile provided Italy some offense. However, it hasn't been the same during the knockout rounds.
During Italy's win versus Austria in the Round of 16, Immobile had a decent performance where his best chance came from far outside the box. He showed great technique and movement to get his shot off, beat the goalkeeper yet was denied by the post. With Austria playing a low block, it frustrated him as he had very little room to work with.
In the following game versus Belgium in the Quarter-Finals, it was Immobile's worst performance in this tournament. He failed to create space, had poor control of the ball, didn't create chances, and tried doing too much when he had possession of the ball. He shifted away from his game and became a more selfish player. There were moments when Immobile neglected to make the pass to his teammate and forced a poor shot.
In their game versus Spain, Immobile was held scoreless for a third straight match and wasn't effective. In fairness, Spain did a great job holding possession and limiting Italy from creating chances. When he was in possession which was limited, he struggled to create chances. However, he managed to chase down players, trackback to help the defense, and, most importantly, made a good run in the second half which led to Chiesa's goal.
---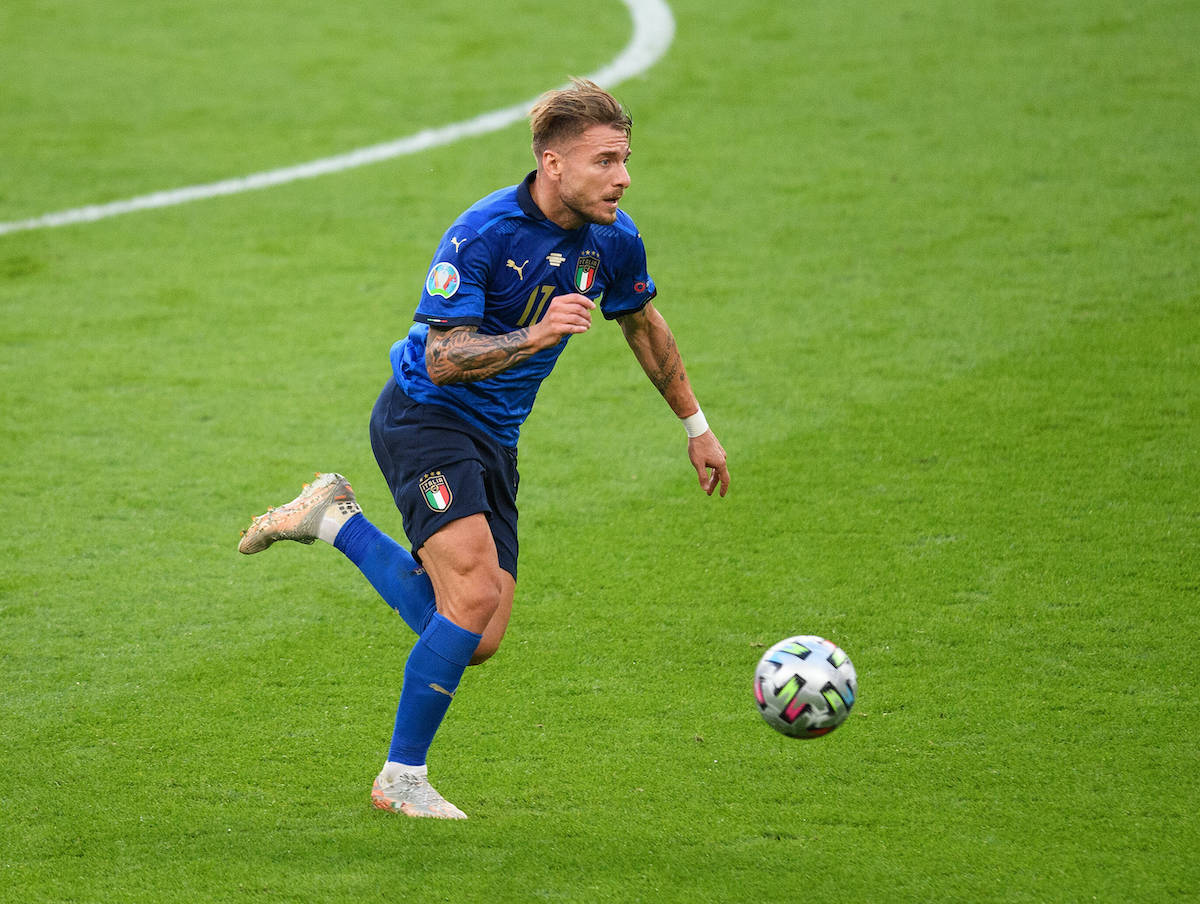 On Sunday, Immobile will have the opportunity to put his recent performances behind him as Italy aim to win their second Euros. The striker has been heavily criticized at times and rightfully so as he's looked poor. However, when Immobile has been good, he has been unfairly judged.
Speaking on the bad press Immobile has received, Antonio Conte said:
I don't agree with the criticism of Immobile, he does a dirty job, he always disturbs the two-opposing centre-backs, he attacks space. Apart from the goals, his teammates exploit his work.
Immobile needs to revert back to the player he was during the Group Stage. While he's been used to playing alongside a trequartista in a 3-5-2, that can't be the ongoing excuse. He's shown to be effective in a 4-3-3, where he's made effective runs and quick key passes to his teammates and has scored timely goals.
A key reason for his failure in recent times may be the fact that he is overthinking in key moments, trying to do more than he should to get on the scoresheet when he should instead focus on the basics.
---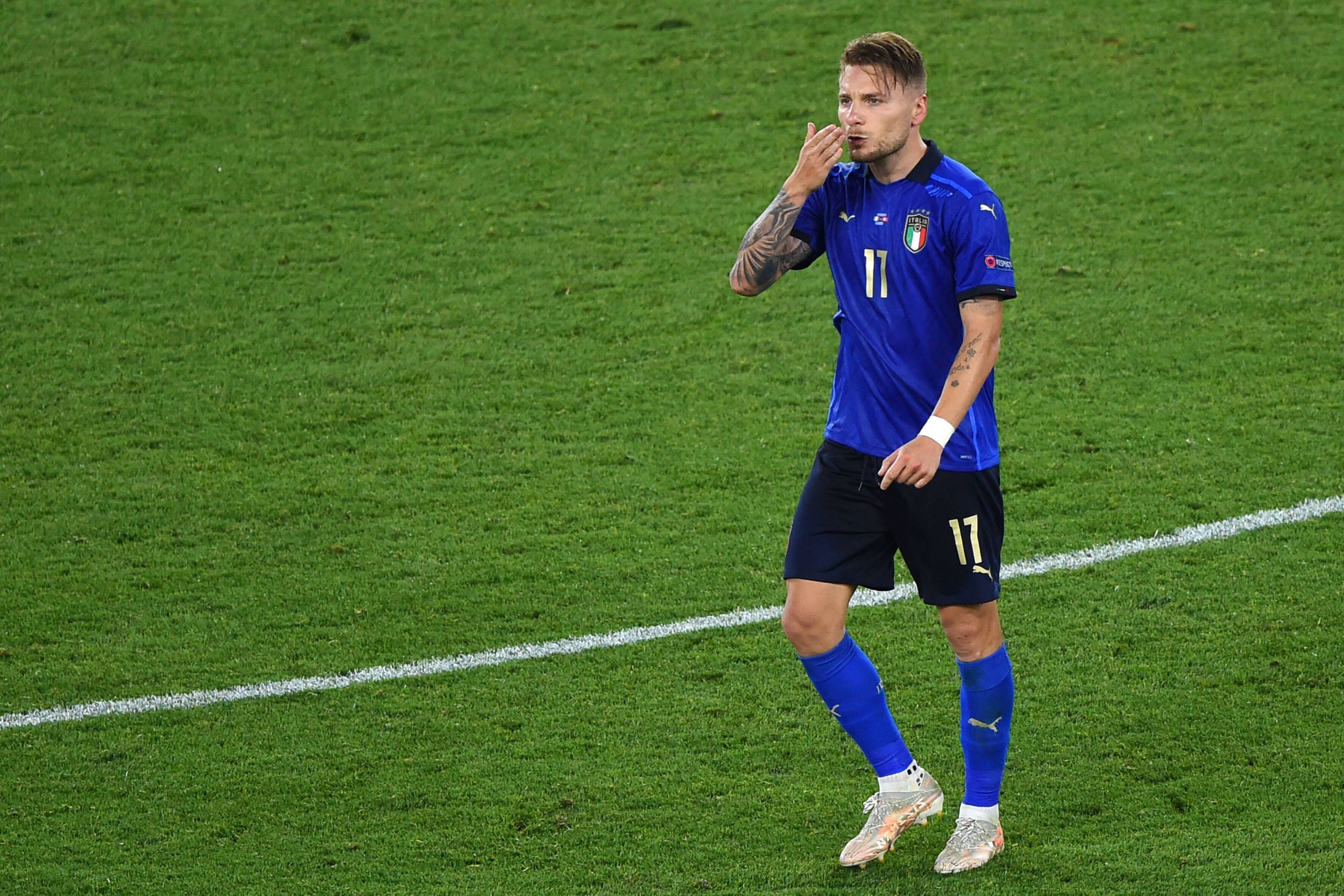 In the event that Immobile doesn't score on Sunday, it's not all bad for the Azzurri. The most important aspect is that he's effective when he's not in possession.
He needs to commit to chasing down players, assisting the backend when England have possession, making those vital passes, and allowing his teammates to be more efficient. If he manages to show strides in those areas, the goals will come as Italy will definitely gain confidence.
Italy have held an advantage in possession all but once in this tournament and that was versus Spain. Italy should have more possession versus England which would allow them to create further chances that will involve Immobile.
---
Come Sunday, expect Immobile to be self-assured and ready against a difficult England side. The Italian has shown the ability to score in big matches, mainly with Lazio, and has proven to be a difference-maker. The time has come for Immobile to step up and deliver in the biggest match of his career.