On Saturday, July 10, 2021, Argentina triumphed over Brazil with a 1-0 victory in the 2021 Copa America. The long wait finally came to an end as Lionel Messi won his first trophy with his nation in an international tournament. In addition, it ended a 28-year drought for Argentina; it was their first trophy since 1993 at the Copa America.
---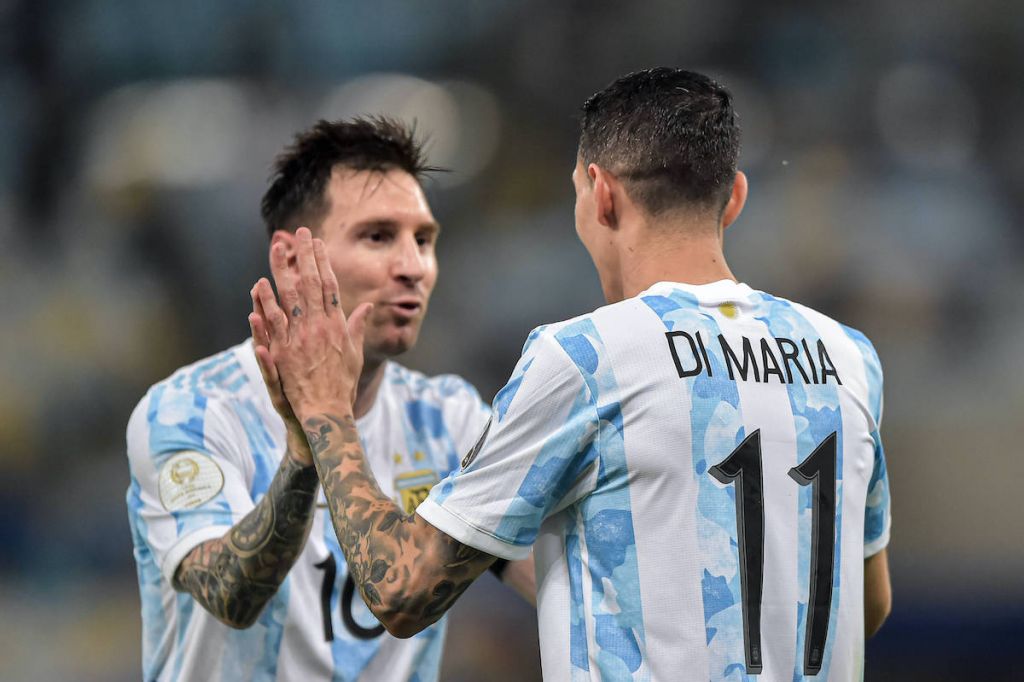 In what could have been Angel Di Maria's last match with Argentina at a Copa America, the forward capped it off in fashion. In the 22nd minute, he received a long pass from Rodrigo De Paul that skipped over Brazil left-back Renan Lodi. Di Maria had an ample amount of space down the wing and made no mistake in beating Brazil goalkeeper, Ederson. The forward was calm and cool as he sent a cheeky chip shot over the goalkeeper.
For Messi, after numerous agonizing finals where Argentina lost to Germany in the 2014 World Cup finals, followed up by bitter defeats in the Copa America final in 2015 and again in 2016, the forward has finally delivered for his country. When the final whistle blew, Messi was on his knees in tears and his teammates immediately picked him up and lifted him in the air to celebrate the moment.
Messi has been the standout player for his side during the 2021 Copa America, however, in the finals, it took a collective, team effort as he was not at his best versus Brazil. Messi had his best opportunity in the 88th minute, as he was alone versus Ederson, yet the goalkeeper denied him. He finished the tournament with four goals and five assists and was the best player throughout the Copa America.
It has been an illustrious career for Messi, who has won an abundance of accolades with La Liga side, FC Barcelona. Winning for his country may be the biggest achievement in his career. Often criticized for not delivering for his country, that is now in the past as he's risen to the occasion.
---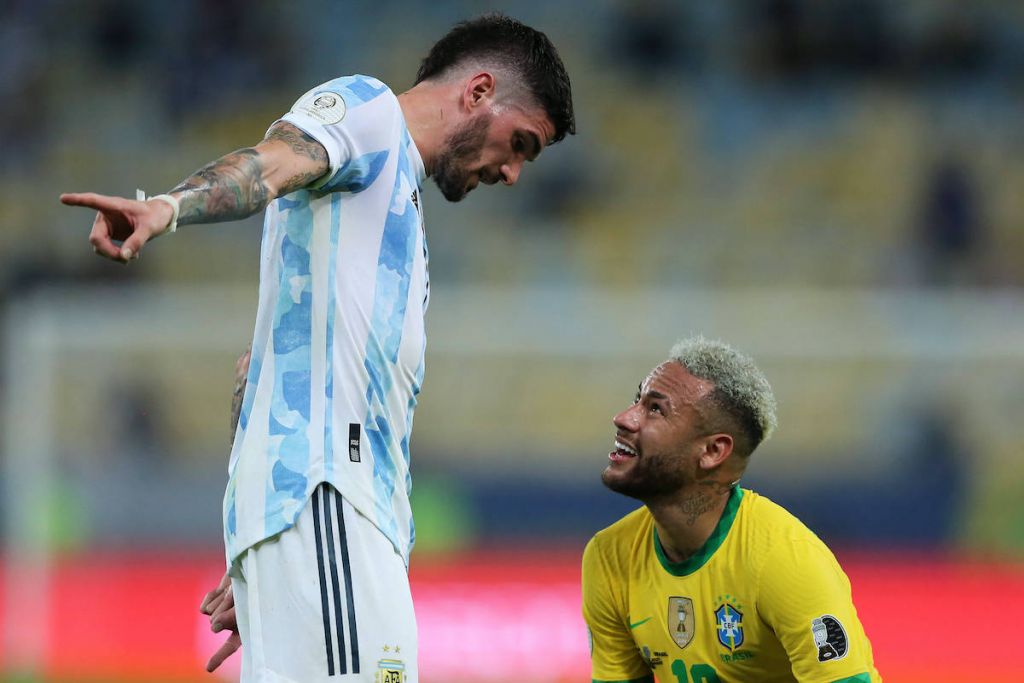 Although Di Maria was awarded player of the match, the standout player for Argentina was De Paul. The midfielder was impactful at both ends of the pitch as he made timely challenges, his runs were impressive and he created quality chances. In addition, he created problems for Brazil with his speed and movement; they struggled to keep pace with him.
The ex-Udinese midfielder was recently sold to Atletico Madrid for €35 million and will be truly missed in Serie A. Playing for a side such as Atletico will definitely elevate his game for the foreseeable future and he will develop as a midfielder. De Paul finished the match with one key pass, two chances created, made eight recoveries, was fouled six times, and had one assist. He had quite the evening for Argentina.
---
Lazio forward, Joaquin Correa, picked up his first trophy with Argentina. While he didn't have an impact on the game, he played in three matches during the group stage for a total of 79 minutes. Correa will benefit from the experience and it will surely help him moving forward.