Maurizio Sarri has been introduced as the newest manager of Lazio and his introductory press conference did not disappoint in terms of giving fans insight into his vision of the Biancocelesti for this upcoming season and into the subsequent seasons.
---
Sarri spoke directly regarding the situations surrounding a few Lazio players who have been mentioned as potentially leaving Rome this summer. Joaquin Correa and Manuel Lazzari have been suggested as potential players who would not fit into Sarri's 4-3-3 and would fetch significant transfer fees that can be used to accelerate Sarri's tactical implementation.
Sarri brushed off this suggestion that they could not fit into this Lazio side, suggesting that both Correa and Lazzari fit into his tactics. While the Argentine has asked to leave Lazio this summer, as confirmed by Sarri, the hope is that he will buy into the tactics and project and will remain. Correa would be able to become a true left-winger under the manager's tutelage and Lazzari would be able to fit into a wing-back position.
Some Lazio fans, and calcio fans in general, are skeptical of changing players from their natural positions and putting them into roles they are not suited for ala square peg in a round hole. However, Sarri has significant experience in transitioning players from their natural positions to new roles that will not only benefit the team but will also revitalize the careers of the individual players.
---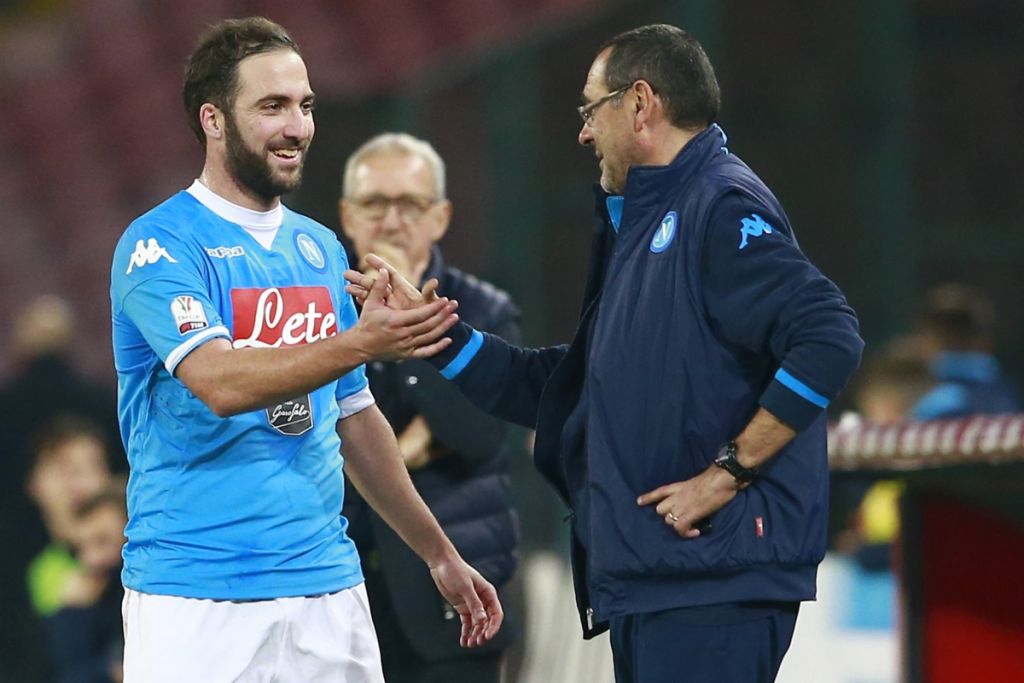 When Sarri became manager of Napoli in 2015, Dries Mertens was a winger with considerable talent and pedigree but was not reaching his full potential. In Sarri's first season with Napoli, he was gifted with Gonzalo Higuain as his talisman who had broken the record for most goals in a Serie A season. Mertens had a respectable season on the wing with nine goal involvements in 23 games in Serie A.
The following season, with the departure of Higuain for Juventus, Sarri began searching for answers to keep his potent offense churning in Serie A. He looked to a positional and role change for Mertens, shifting him from the left wing into the center of the pitch, allowing him to play as a centre-forward and play with more freedom and creativity. This shift in role and position unleashed Mertens who went from scoring seven goals in the first season under Sarri to scoring 28 and 18 goals over the next two seasons under the manager.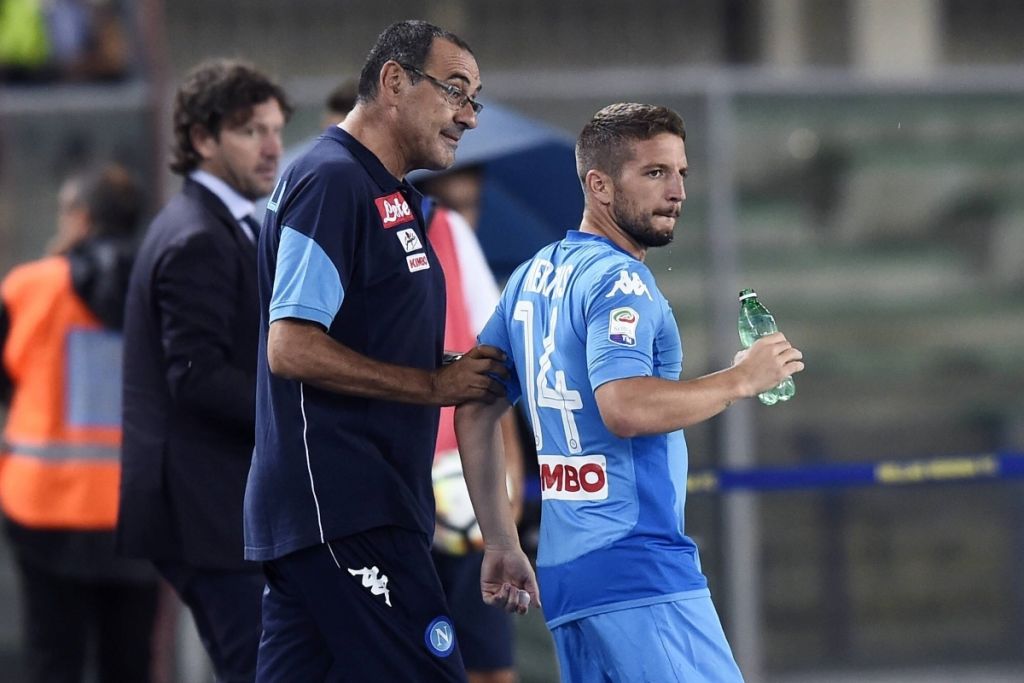 Since Mertens has changed to a more central position, he has scored 90 goals from that position as opposed to 19 goals total from the left-wing position. Apart from the goals and assists contributed from the central position, Sarri's tactical decision to move Mertens into the center part of the pitch also opened up space for other players to fill roles more suited to their talents.
Lorenzo Insigne has become a stalwart on the left side of the pitch for club and country, yet prior to Sarri, he was not written into the team sheet on the left as frequently. Sarri's move of Mertens to the middle opened up space on the left wing for Insigne to slot in and utilize his creativity in a more lethal manner.
---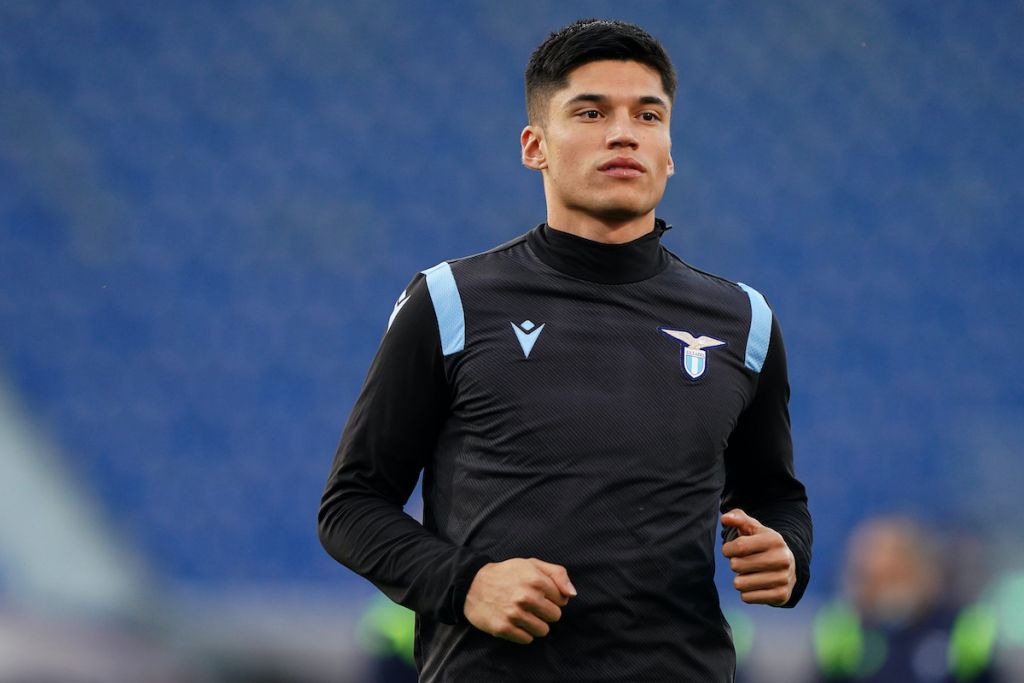 Joaquin Correa has been suggested as a fill-in for the left-wing role, and if he stays in Rome beyond the summer, this is where Sarri will play him every week. He is confident in the fact that he will be able to transform Correa into a player that will flourish on the left side of the pitch.
This is likely due to his technical ability in terms of dribbling and passing, as well as his quickness. He has been less consistently clinical in the final third over the last few seasons however he does have finishing abilities. He also has the experience to play within the middle of the pitch, which would allow him more attacking freedom conducive to his skillset with a wing-back making an overlapping run while Correa can take an inverted run in the middle.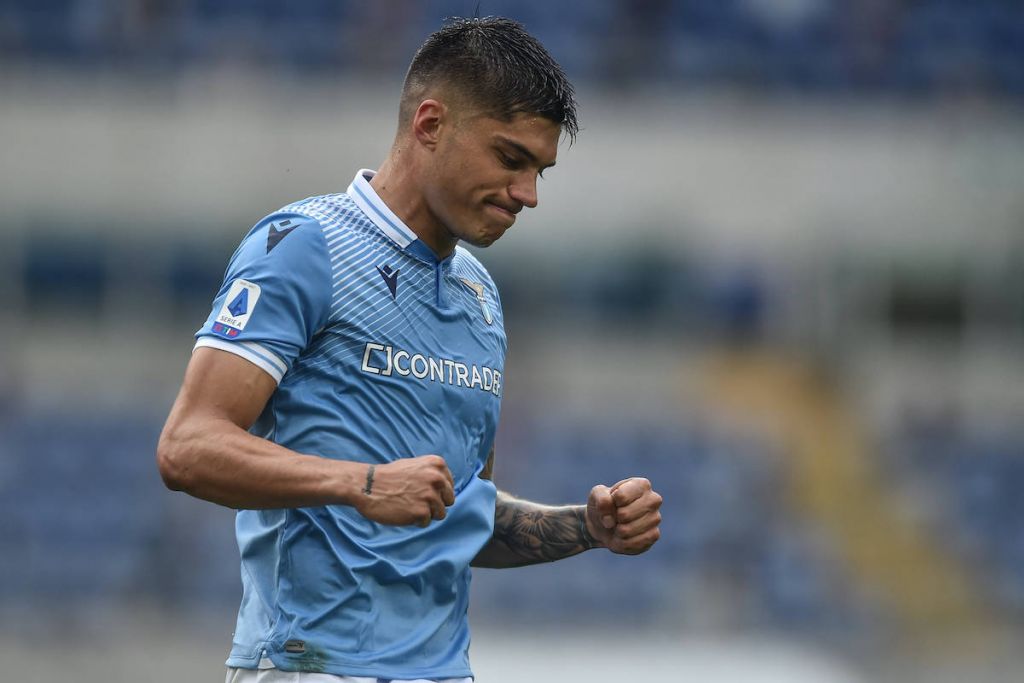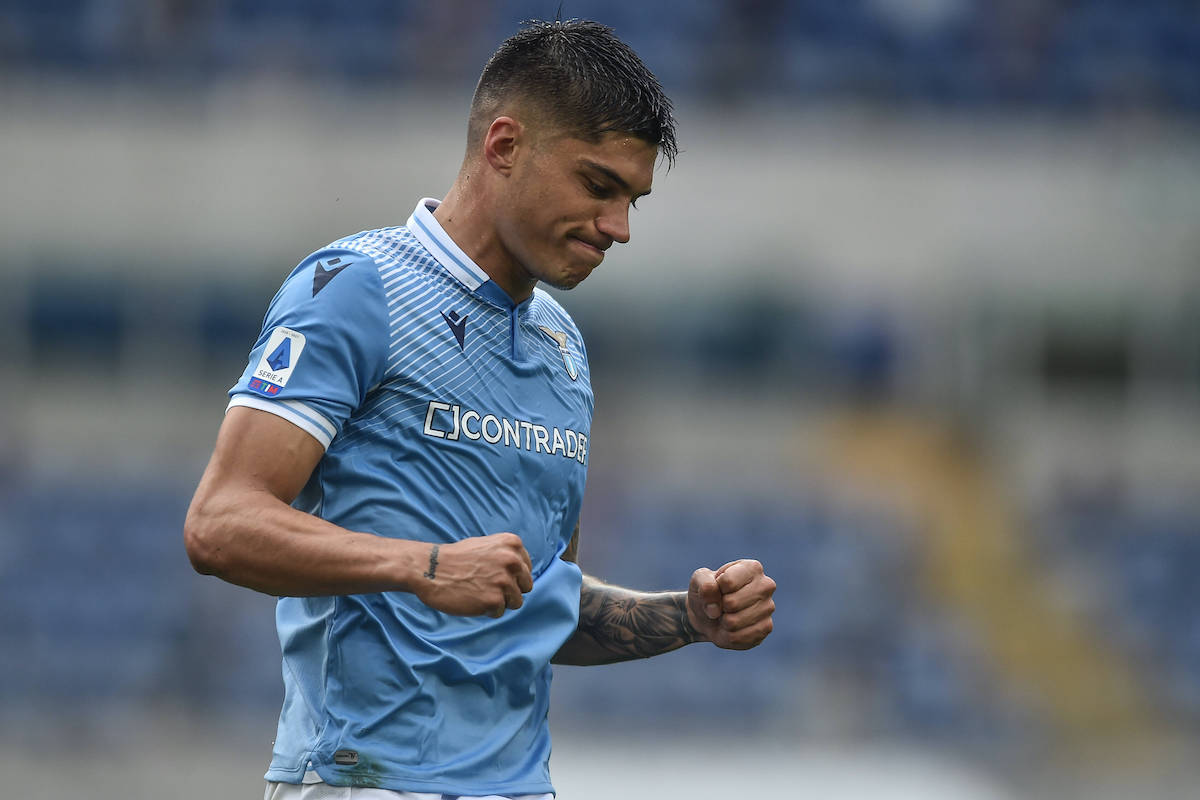 While this transition in the first year under Sarri will not be seamless, as Sarri himself reiterated in his press conference, it has the potential to revitalize Correa if he chooses to stay. Sarri has also mentioned the ability to transition Lazzari into a more wing-back playing in a defensive role but all eyes will be on the offensive transition of Correa if he is in a Lazio shirt this season.
Sarri has not left Lazio without alternatives in terms of their plan to have true wingers and wingbacks on the team sheet. Elseid Hysaj, Felipe Anderson, and Dimitrije Kamenović all are players who will be able to add depth at the outside positions should their transitions falter.
---
Sarri's impact on Mertens' career is well-documented and was even asked and written about when he took the Chelsea job in regards to Eden Hazard. Lazio, as confirmed by Sarri himself, will be playing a significantly different style of calcio and a significantly different formation than they did under Simone Inzaghi which will force some players to embark on new roles within the club.
Sarri stated emphatically that the club has three true center forwards (seemingly excluding Correa) and will only have room for two this season. This signals the beginning of the transition from striker to winger for Joaquin Correa and this should be welcome news for Lazio fans. This new role could unlock the immense potential of Correa that Laziali have been waiting for as well as potentially opening up space for other players' skills to be featured in new ways than they have previously.
Sarri unlocked Mertens and accelerated Insigne's development. He can do it again with Correa. Laziali just need to be patient with the project that began with Sarri's announcement.