Lazio had a successful 2019/20 Serie A campaign where they finished in fourth place and were expected to build off a positive season.
The Biancocelesti returned to the UEFA Champions League after 13 seasons and earned additional funds to purchase players and compete on three fronts. However, they were not able to follow suit for a second straight season and struggled for most of the Serie A campaign, finishing in sixth place.
Although Lazio were in contention to finish in a top-four spot for most of the season, the strength of this squad became an issue down the later part of the season. Aside from a disappointing season, they managed to do well in the Champions League as they advanced to the Round of 16.
Below are five takeaways from Lazio's 2020/21 season.
---
Lazio Failed to Properly Strengthen Their Squad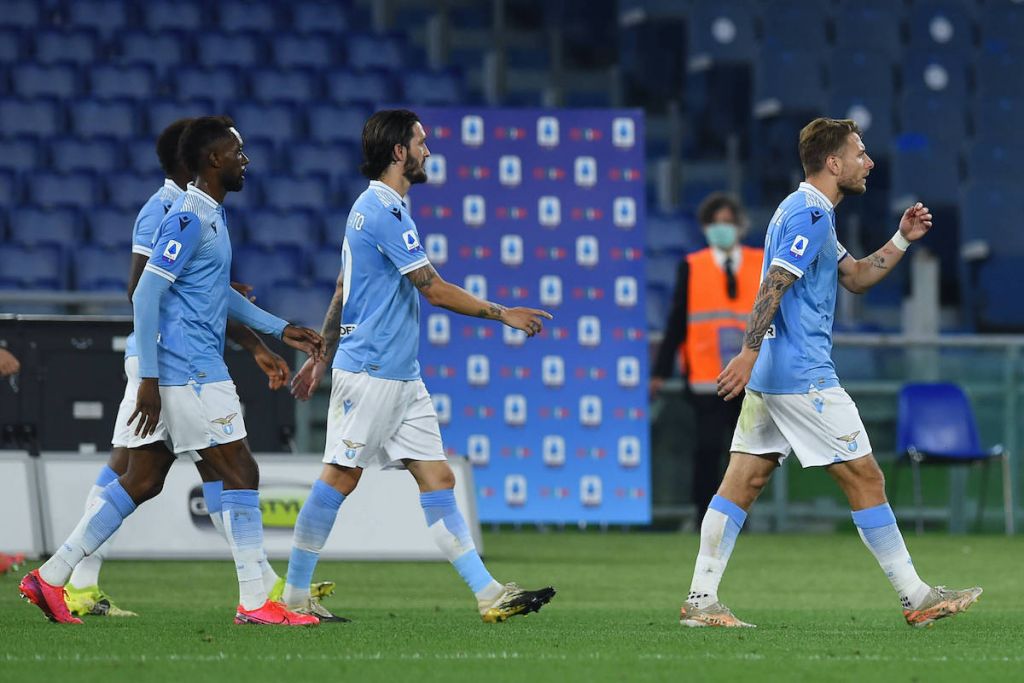 By securing a place in the 2020/21 Champions League, Lazio earned additional funds that many fans assumed would be used on the transfer market. The Biancocelesti had a prime opportunity to build off a successful season (by adding quality depth to build towards the future) while separating themselves from some of the other top sides in the league.
Unfortunately, a poor summer and winter transfer market set Lazio back; primarily, their failure to properly reinforce the backline and left wing-back position. While Stefan Radu, Francesco Acerbi and Luiz Felipe were supposed to lead the defense, injuries made this impossible. These three players started just a combined seven matches this season, which made it difficult for the team to find consistency.
Aside from new additions Wesley Hoedt and Mateo Musacchio, the only other defender available for Lazio was Patric. However, the Spaniard was over-used and became a liability as the season progressed. As a result, Adam Marusic was forced to play out of position and was inserted at right centre-back. Primarily accustomed as a wing-back, this is how desperate ex-Lazio manager Simone Inzaghi became at times.
The left wing-back position was a concern as well. Senad Lulic missed half the season due to an ankle injury and was not the player he was prior to his injury. Mohamed Fares was signed last season and was supposed to transition into Lulic's role after playing in the 3-5-2 at SPAL. However, the Algerian struggled to make an impact in his first season. Marusic started the season at left wing-back and was normally used at this role.
---
Ciro Immobile Continues to Be a Scoring Threat for Lazio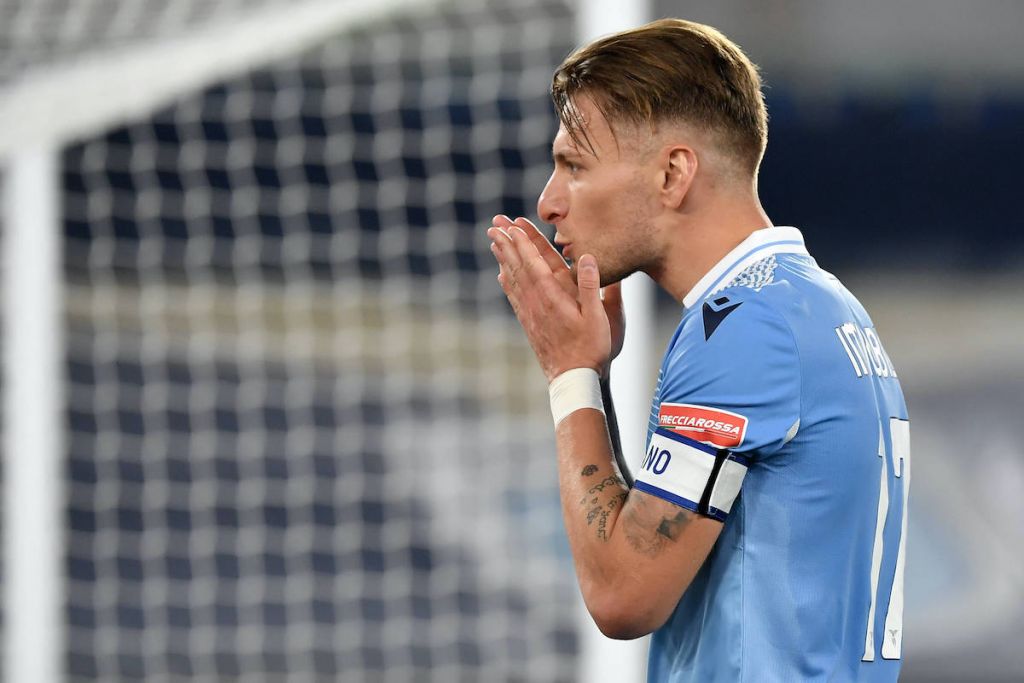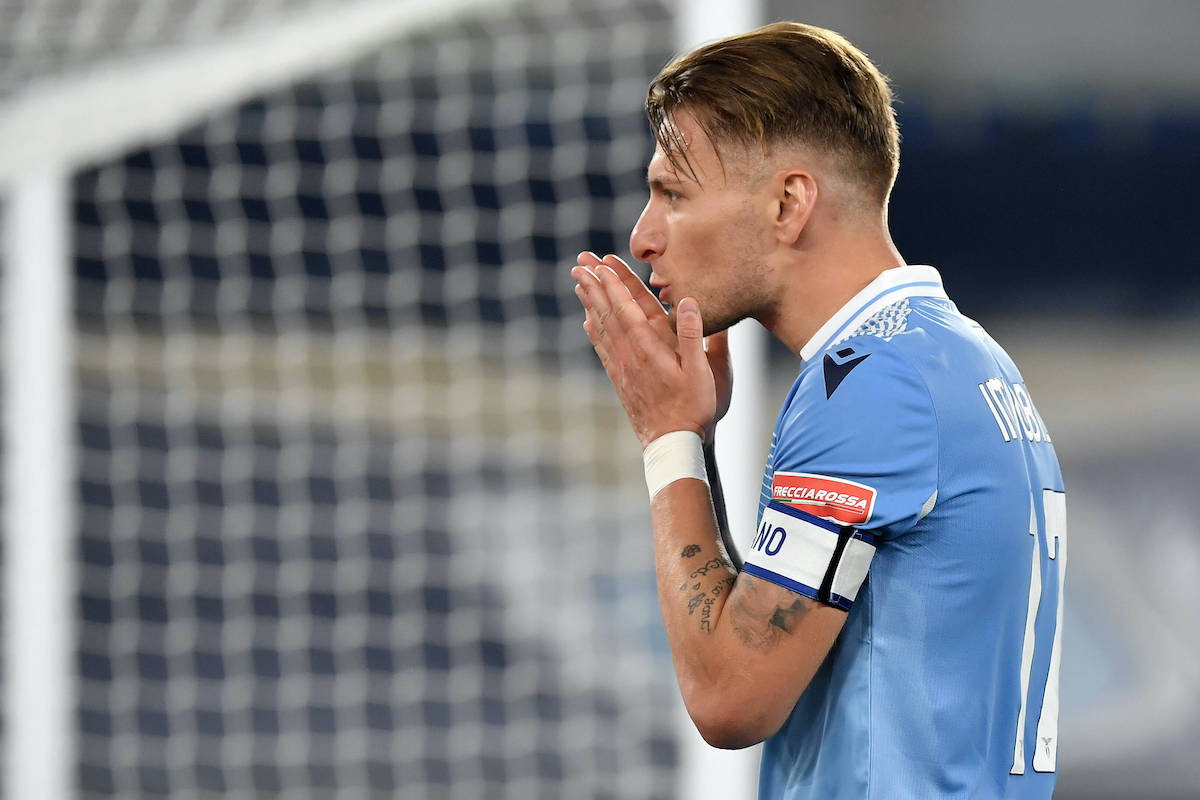 For a fifth straight season, Ciro Immobile had a remarkable season for Lazio. While his performance was not comparable to his 2017/18 or 2019/20 seasons, the Italian managed to score 20 goals in the Serie A for the fourth time in the past five seasons. He provided eight game-winners in the 2020/21 season and stepped up when his side needed him the most.
Lazio scored 61 goals in Serie A this season with 33% coming from Immobile. The Italian continues to be their main threat up front and hasn't shown any signs of slowing down. What's been remarkable is that 34% of Lazio's goals have come from Immobile in the past five seasons in Serie A.
Immobile set a new record this season as his game-winner versus Parma at Stadio Olimpico was his 150th goal as a Biancocelesti. He became Lazio's all-time goal leader as he surpassed Silvio Piola, who has 149 goals.
Immobile's scoring rate during the 2019/20 Serie A season was going to be hard to maintain as scoring 36 goals for a second straight season would be a difficult task to repeat. Regardless, he had a productive season and kept Lazio in the fight for most of the season.
---
Senad Lulic & Marco Parolo Say Their Goodbyes to Lazio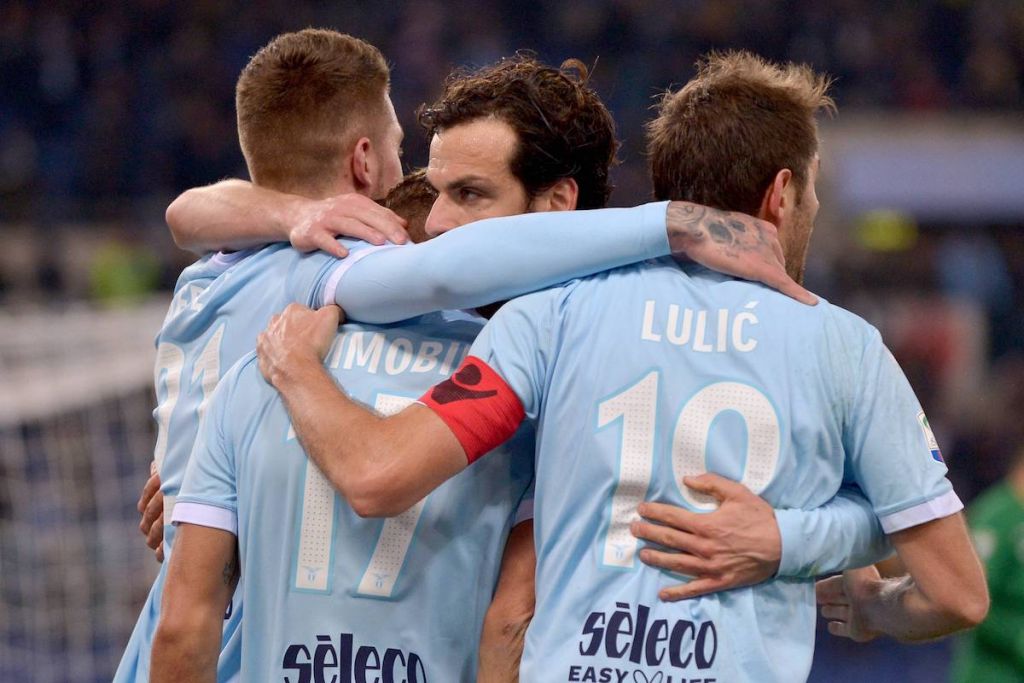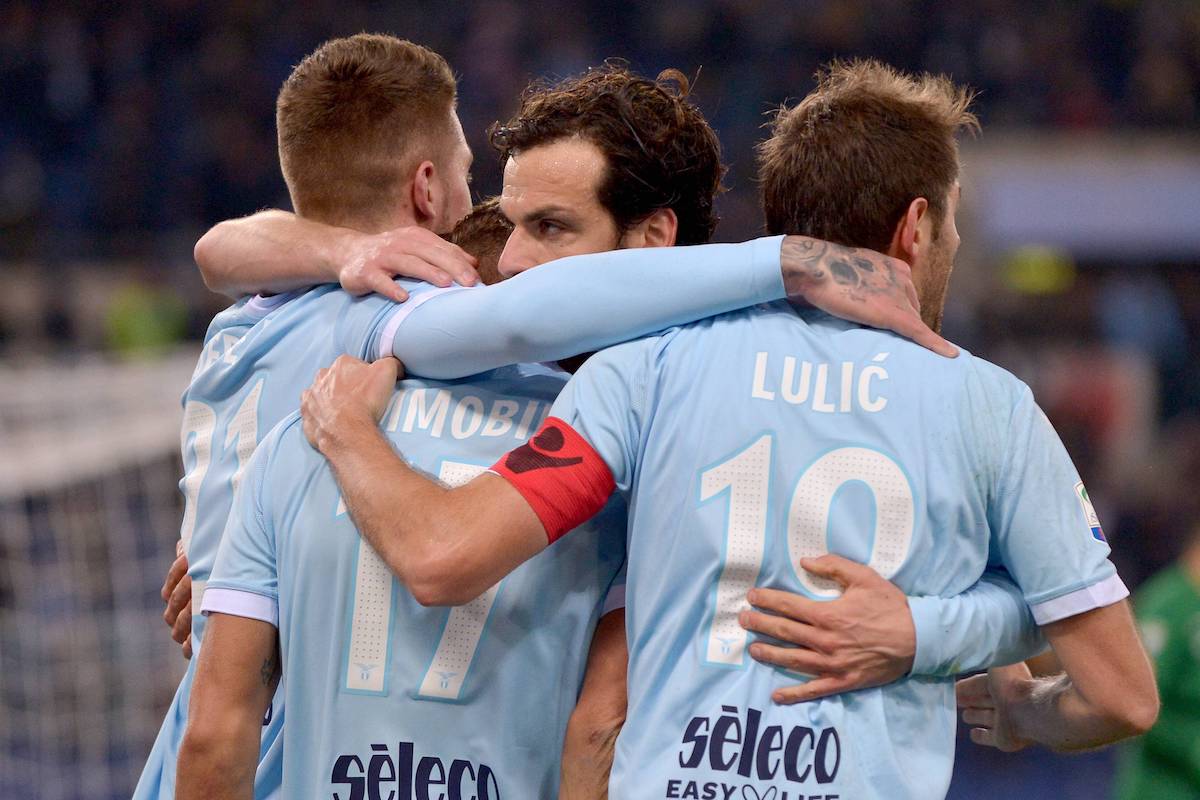 It seems as though Lulic and Marco Parolo have been with Lazio for an eternity. Lulic entered his tenth season with the club as he was with Lazio since 2009/10. As for Parolo, he wasn't far off his teammate as he entered his seventh year and was with Lazio since 2014/15. Both players entered the final year of their contract and it was widely expected that they would part ways with Lazio.
They both achieved so much with Lazio as they were a major factor in winning a Coppa Italia, Supercoppa Italiana and returning to the Champions League after 13 seasons. They've always represented Lazio in the highest regard with their hard work, determination and willingness to win matches.
These two players will definitely be hard to replace as Lulic has been one of the best left-wing backs in the past decade while Parolo has been a key driver in the midfield. Yet, with both players ageing and Lazio having one of the oldest squads in the league, it was time to part ways.
---
Lazio Need to Sign a Successor to Lucas Leiva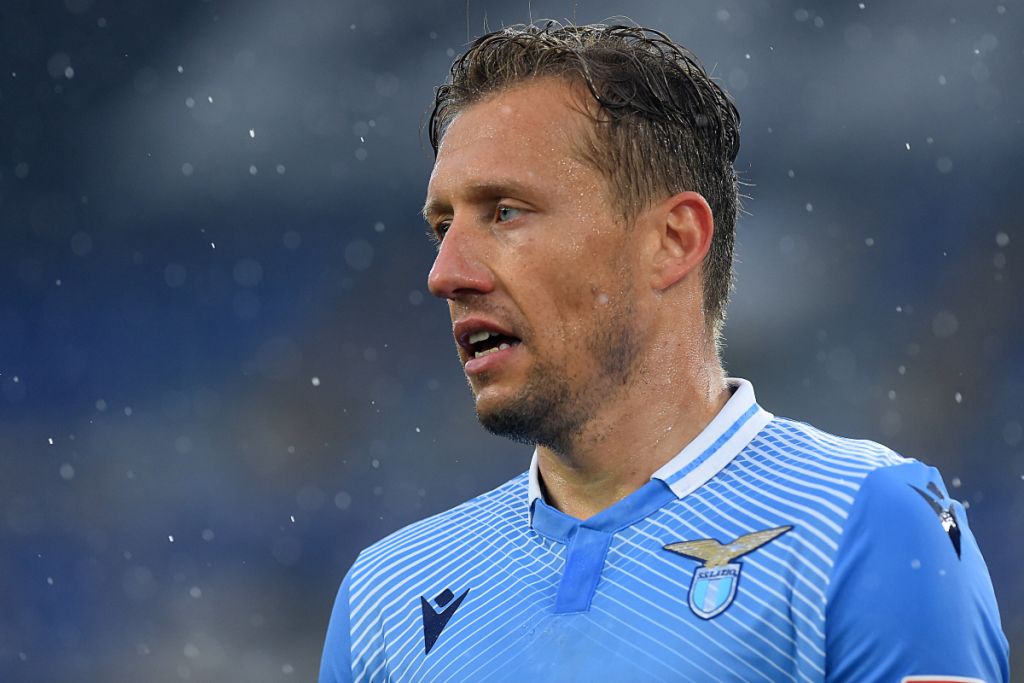 Since joining Lazio back in 2017/18, Lucas Leiva has been outstanding and a great replacement for Lucas Biglia. It's safe to say that he's been the better Lucas as he's been dominant and has consistently performed well. The central defensive midfielder role has been manned by Leiva, who has logged in heavy minutes and rarely been given a match off.
Lazio have never had a quality option to replace Leiva. Parolo and Danilo Cataldi had been used as a backup, however, neither player were able to match Leiva's ability to defend. This season, it became evident that the midfielder has taken a step back in his game and a replacement will be needed for the future.
When Lazio played more than one match per week, it became noticeable that he struggled to play at the level that he's accustomed to. He lacked pace, speed and struggled with tackles. He was forced to concede yellow cards which took him out of his element and made him more conservative in matches.
Gonzalo Escalante showed signs that he could be a capable backup to Leiva as he arrived from SD Eibar in the summer transfer market. Yet, injuries derailed his season and it still remains to be seen whether he could be a consistent starter at Leiva's position.
Leiva is in the final year of his contract and signing a new player of his status needs to be considered. The Brazilian can't log in the number of minutes he did prior seasons and will need to sit out matches next season.
---
Adam Marusic Was Lazio's Most Valuable and Reliable Player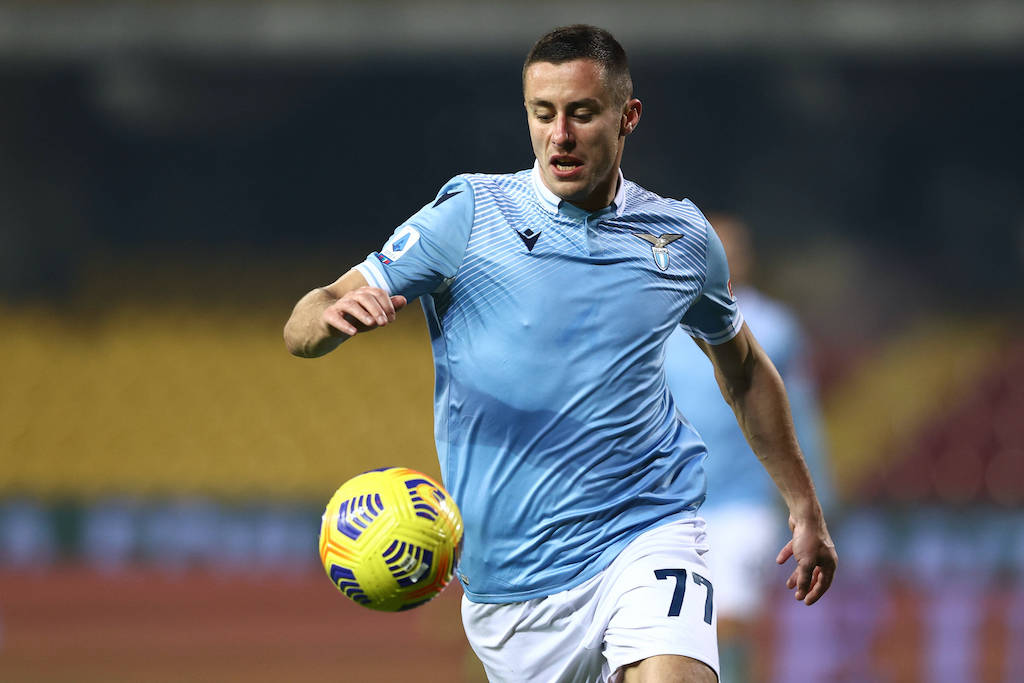 During the 2019/20 Serie A season, Marusic played 940 minutes in Serie A and appeared in fourteen games. The right wing-back struggled to stay fit and Inzaghi had to rely on Manuel Lazzari. That wasn't the case for Marusic last season as he was Lazio's most valuable and reliable player.
During the 2020/21 Serie A season, Marusic played 2971 minutes and appeared in 46 matches. Additionally, he appeared in all eight of Lazio's Champions League matches and their two Coppa Italia matches. With depth being a concern this season for the Biancocelesti, Inzaghi opted to use Marusic out of position on a frequent basis.
Marusic is a natural right wing-back, yet at the start of the season, he was used primarily as a left-wing back as Lulic missed half of the season Fares missed parts of the season due to injuries and Covid-19. As the season progressed, Inzaghi shifted Marusic to right centre-back after Felipe's injury kept him out for three months.
The decision to do so paid off as Marusic proved to be one of their best centre-backs and adjusted very well. He showed great speed, a good read for the position and made timely tackles. His performances versus Juventus and Fiorentina showed how valuable he could be at the backend. More importantly, given his age, he would be a proper backup to Felipe.
On most nights, Marusic stepped up for his side and did what he had to help his side win matches.