Felipe Caicedo has come a long way with Lazio since joining back in August 2017. It was a difficult first season for the striker, who failed to impress and led to him being linked to numerous clubs. He finished the season with six goals across all competitions and didn't provide enough offense to backup Ciro Immobile.
However, during the following three seasons Caicedo has managed to progress and take his game to a higher level. His holdup play has drastically improved, he has scored key goals and has provided the needed depth behind Immobile. The forward has been outstanding with Lazio as in the past three seasons he's scored 25 goals in Serie A.
---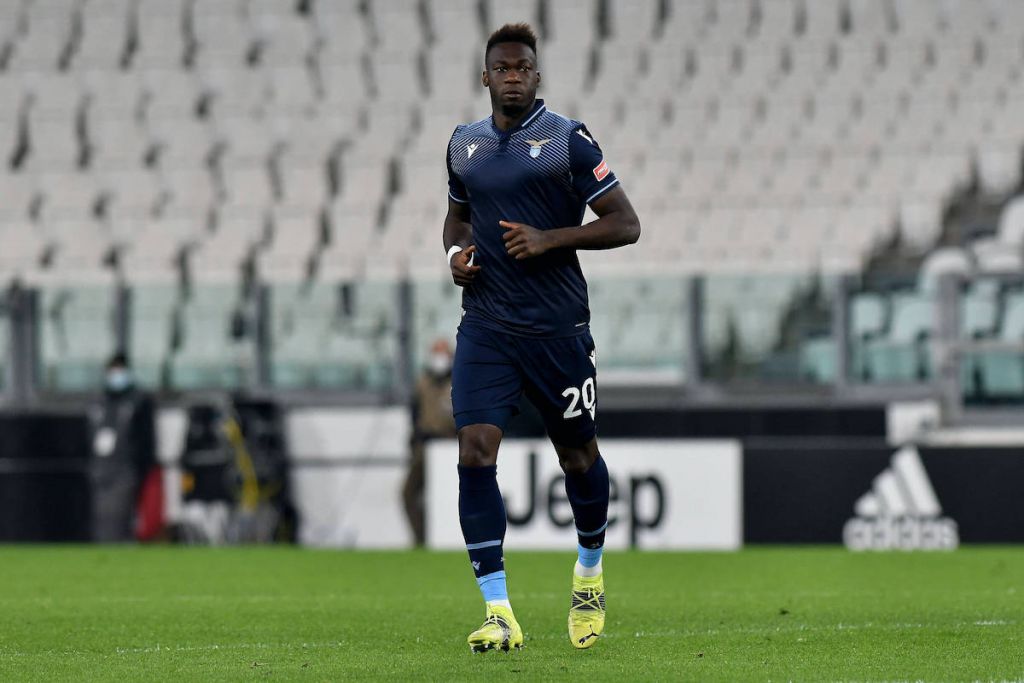 Caicedo has been used as a starter and substitute, yet it's the latter where he's been more effective.
The Ecuadorian holds a Serie A record as he has the most goals scored beyond the 90th-minute mark (6); five of which being game-winners for Lazio. The striker has become a fan favourite as a result; his ability to be a super sub and score in the dying moments of matches have allowed the Biancocelesi to earn wins and secure crucial points.
However, in recent times, Lazio manager Maurizio Sarri made it clear in his presentation press conference that only two strikers would be needed in the squad. Ciro Immobile is the clear starter while Vedat Muriqi and Caicedo will compete for the second spot.
With one year remaining on Caicedo's contract, the difficult question is whether Lazio should consider parting ways with the forward or renew his contract?
---
Felipe Caicedo Has Become More Injury Prone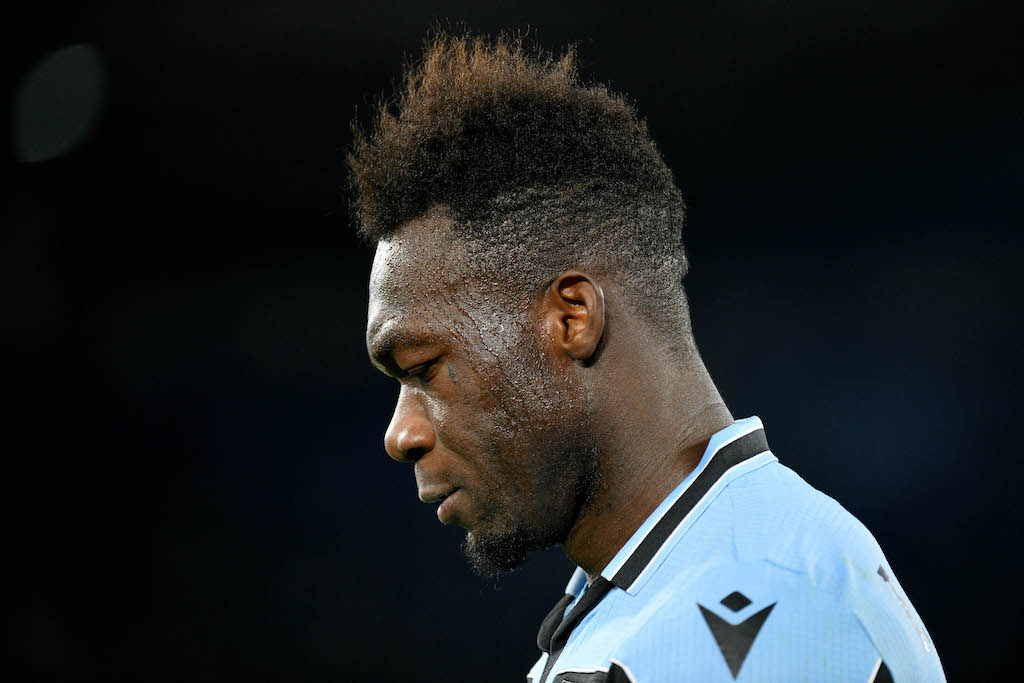 The 2020/21 Serie A campaign was a productive season for Caicedo as he finished with eight goals and added one in the Champions League. In the latter part of the season, the forward's performance started to decline as he struggled to stay fit. The Ecuadorian missed 48 days and, during that span, was out for eight matches. He finished the season with 1054 minutes played across all competitions and this was his lowest since his debut season.
Caicedo will be turning 33 years old this September and is not getting any younger. The striker has been dealing with plantar fasciitis, which has plagued his entire season. There have been matches this season where Inzaghi had Caicedo available on the bench and didn't use him. He was featured in matches and played through the pain yet it really limited the forward's ability to score.
If this injury continues to reoccur for Caicedo, it might be time to part ways with the striker and avoid having a player who will play very few minutes.
---
Felipe Caicedo Wants to Be a Starter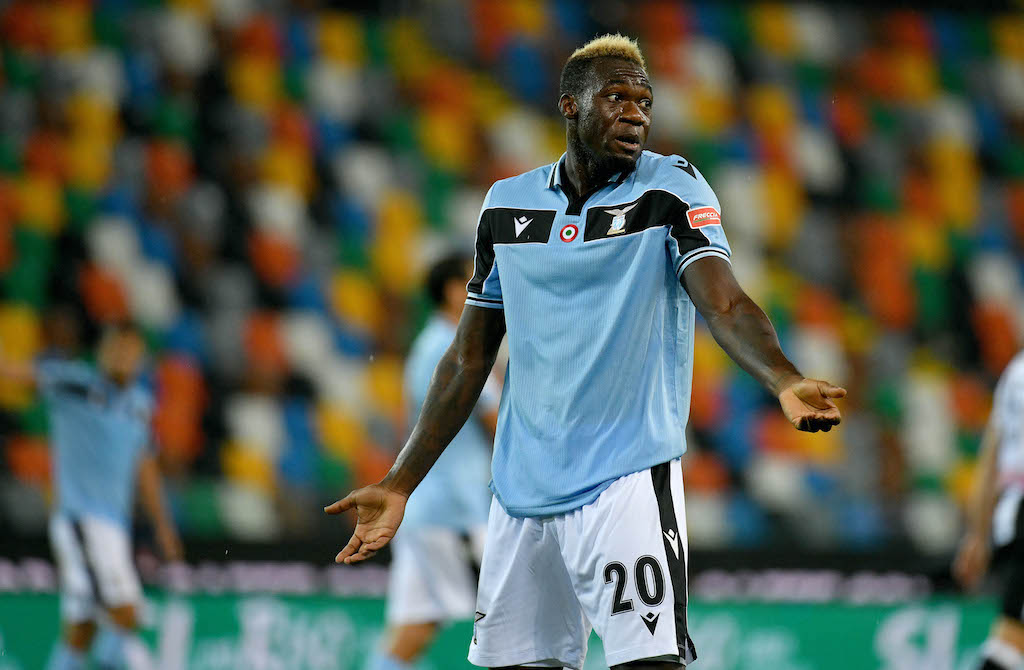 While injuries have held Caicedo back this season, the striker has mentioned in the past that he would like to be a starter whether it be with Lazio or another club. In the past two seasons, Caicedo has served as a backup to Immobile and Joaquin Correa. Last summer, Lazio signed Muriqi, who became the fourth striker with this club and was the last option used by Inzaghi as he prioritized Caicedo ahead of the Kosovan.
With Sarri now taking over, it's unsure what role Caicedo will have with the club. The club values him more as a substitute for the depth he provides and his ability to be a game-changer late into games. It's unclear if Lazio will use the 4-3-1-2 or 4-3-3, yet if it's the latter formation that Lazio decides to use, his value will be limited. He will surely be held as a backup and will possibly be a third option upfront.
---
Reuniting With Simone Inzaghi at Inter Milan Remains a Possibility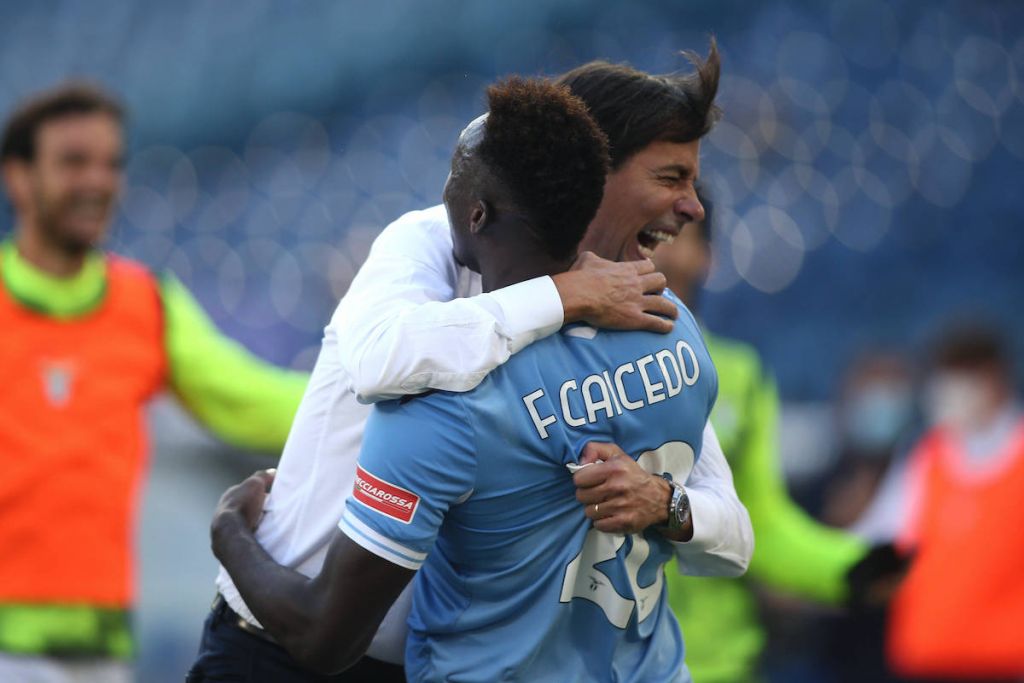 In recent reports, it is stated that Inzaghi is interested in bringing Caicedo to Inter Milan. The club is looking for a good backup to Inter striker, Romelu Lukaku. The club lacks options upfront as apart from Lukaku and Lautaro Martinez, they have inadequate substitutions to bring on in their place. Caicedo has a good rapport with Inzaghi and reuniting with his previous manager could be in the works.
Inter play a 3-5-2, a formation that is more suited to Caicedo's skills and strengths. While Caicedo would prefer to be a starter, he would possibly get a balance of starts and substitute appearances to alleviate Lukaku's minutes played. Lazio is apparently asking for 8 million euros, which is steep and will be difficult for the club to negotiate given their financial issues. It remains to be seen how this will pan out, yet Inter remains a possible destination for Caicedo next season.
---
Lazio Should Sell Now Rather Than Losing Him on a Free Transfer
In the event that Lazio are unable to extend Caicedo's contract, they should consider selling him this summer. The forward's value is significantly high and they could manage to earn between five and eight million euros. The forward was signed for a transfer fee of €2.5 million from La Liga side, Espanyol, and would earn them some needed cash to buy players.
The Ecuadorian has been consistent the past three seasons as he's been able to score key goals, provide depth and be a quality starter. While it would be hard to part ways with their formidable striker, losing him for nothing would be a difficult outcome.