When Lazio signed Adam Marusic back in July 2017, they brought in a quality wing-back to hold down the right side. Before his arrival, ex-Lazio manager Simone Inzaghi had used Felipe Anderson and Dusan Basta on the right side. In his second season, the Italian transitioned to the 3-5-2 and had committed Marusic to right wing-back.
Marusic arrived at Lazio after having a successful season with Oostende in the Belgian Pro League. He scored three goals and registered four assists in 26 matches. The Montenegrin had the perfect start to his career with Lazio. In his first season with the Biancocelesti, he played 32 games in Serie A and finished with three goals and added five assists.
Marusic followed up with a successive season where he played 34 games across all competitions and finished with two goals and one assist. However, injuries started to become a concern for the wing-back as he missed nine matches due to various injuries.
The third season for Marusic was his poorest with Lazio as he struggled to stay fit. He played 15 matches, his lowest since joining Lazio, and this started to become a concern for Lazio. However, the wing-back managed to put injuries behind him and followed up with two stellar seasons. During that span, he secured four goals and contributed six assists and became one of the club's most dependable players.
With the wing-back having just one year remaining on his contract, why is it vital that Lazio reach an agreement with the player to keep him in Rome for years to come?
---
Lazio Cannot Risk Losing Marusic on a Free Transfer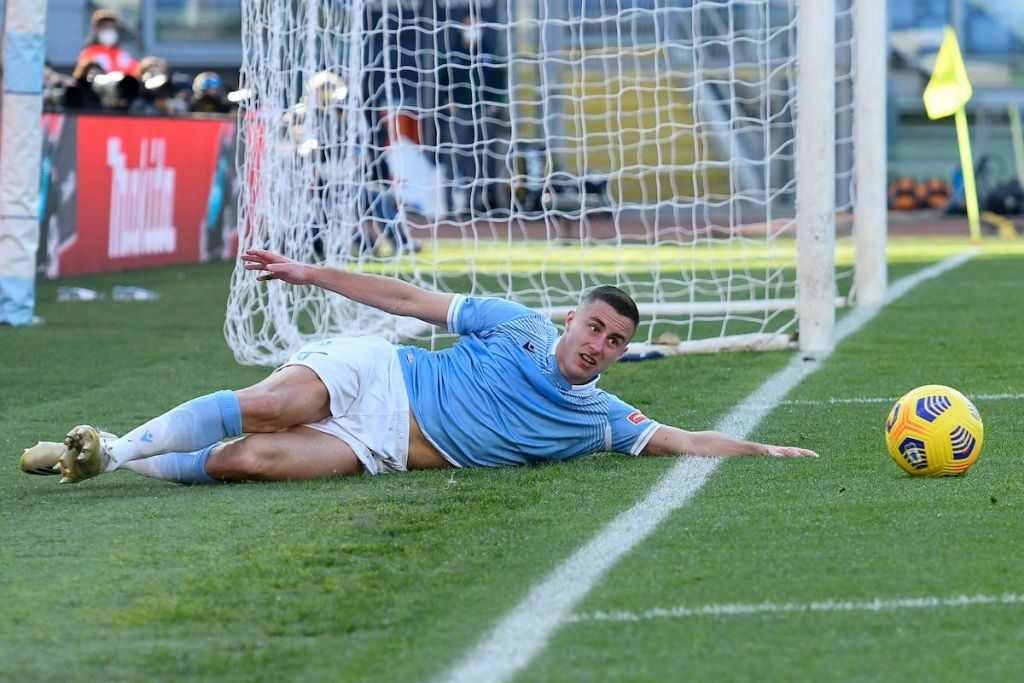 Failing to secure out a transfer fee for players is not an ideal situation for any club; even more so when they have a significant value that could assist a club in acquiring other players.
This is currently the situation with Marusic, who comes off two consecutive productive seasons with the Biancocelesti – it seems as if he has been able to put his injuries behind him and become a focal point in the starting eleven.
Lats season (2020/21), he finished with two goals and five assists across all competitions, where he proved to be a versatile player. Not only did he play as a right wing-back, he also played as a left wing-back and a right center-back when needed.
In the event that Lazio and Marusic are unable to come to an agreement, trying to fetch the best possible price for him would be the logical choice.
---
Marusic Will Slot in Well at Right-Back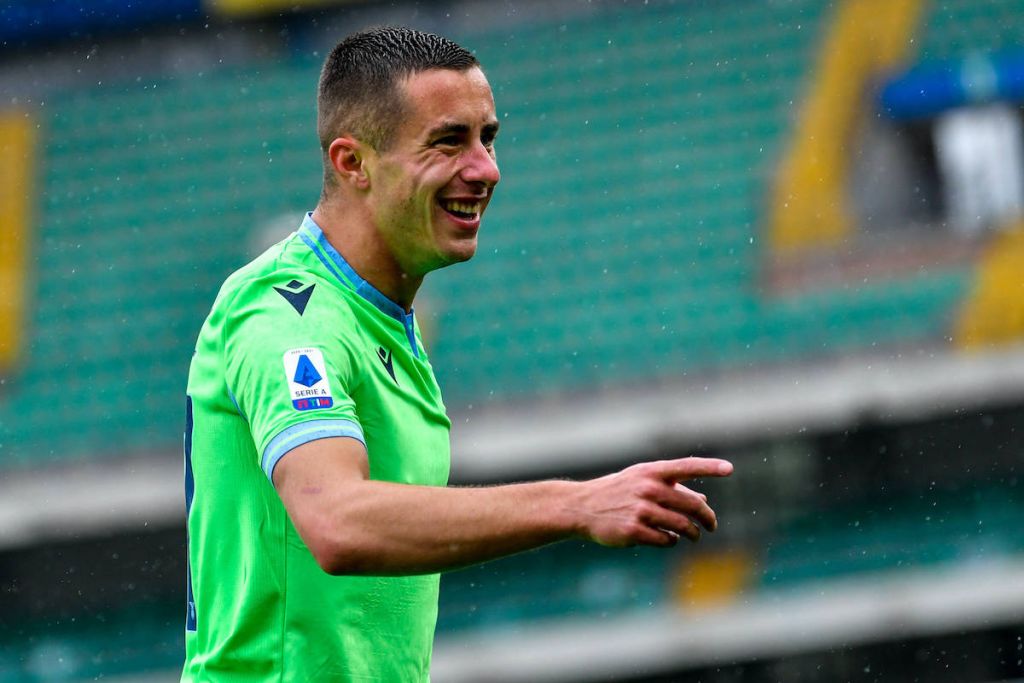 With the arrival of new Lazio manager Maurizio Sarri, the club is expected to play with a 4-3-3 formation; a very different method than Inzaghi's 3-5-2. It is expected that Marusic will be used at right-back, a position that could suit him very well.
When he played out of position last year, it was not noticeable as he asserted himself very well. In the latter part of last season, he played alongside Francesco Acerbi and Stefan Radu in the backend and proved to be their best defender at times. He has good speed, has shown the ability to recover when out of position, and has a tremendous read of the game.
If Marusic does not play at full-back, another option could be for him to play as a winger. The forward is clinical and has the ability to make good passes. Marusic can score goals and create chances and, most importantly, he is a team player.
"I certainly feel better as a winger, but if I have to help the team, I can also play as a central defender. All the staff gave me some advice to express myself better in this position," said Marusic on the position he prefers most with Lazio.
---
Replacing Marusic Will Be a Difficult Task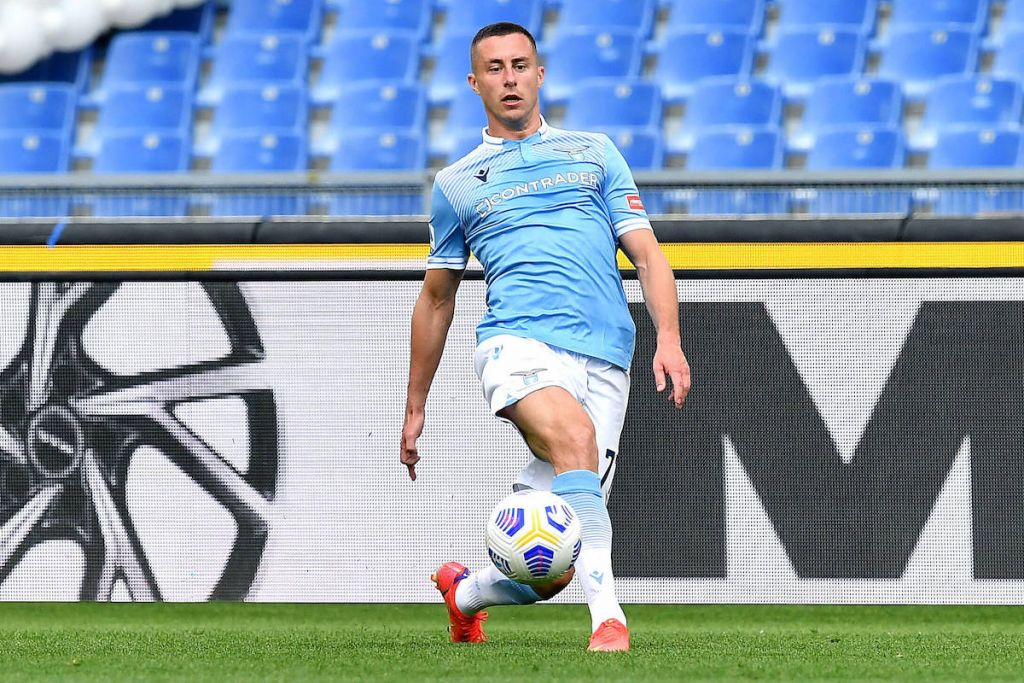 If Marusic left Lazio, replacing him would have been a difficult task. He showed this past season that he has plenty to offer to this club and has upside in his game. Very few players have the ability to adjust to new positions and adapt very quickly.
Lazio's backend has been a constant issue in past seasons and he could prove to be a viable option to help next season. At 28 years old, he is entering his prime and will be an important piece to this squad. He comes off an impressive season as he continues to improve and has become a focal point to this Lazio squad. When fully healthy, he is proven to be one of Lazio's most effective players.
"This is definitely my best season since I've been at Lazio. I worked hard both in the summer and during the sporting year to improve physically. I'm happy with how I'm doing, and I hope to continue like this," Marusic stated on having a tremendous season with Lazio last year.