The last few months have been new and exciting and for most Laziali, with plenty of conversations ensuing linked to the new identity of the team under Maurizio Sarri.
Lazio went from a 3-5-2 to a 4-3-3 (from a more counter-attacking style to possession-based verticality) with the departure of Simone Inzaghi and the consequential arrival of the former Empoli, Napoli, Chelsea, and Juventus manager. Furthermore, the club brought in several new faces to play his Sarrismo.
However, one thing that has not changed now, or ever in the club's storied history, is Lazialita – the qualities of grinta, hard work, loyalty to the shirt, and the idea that the group is above any individual. Perhaps one of the greatest examples of these qualities is Diego Simeone.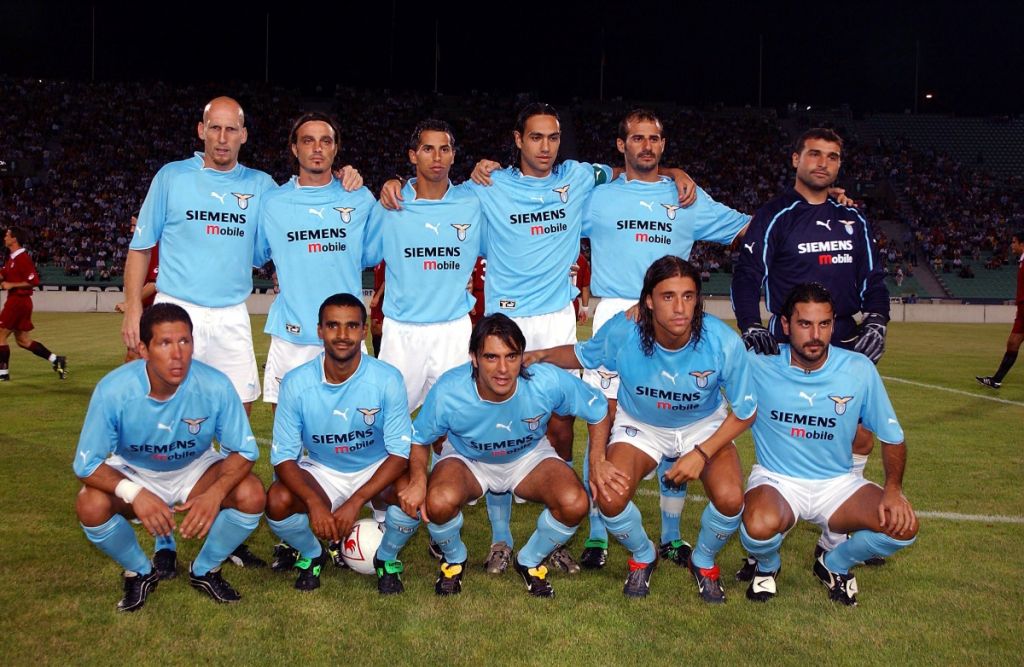 Diego Simeone, born in Bueno Aires, Argentina, began his career in Argentina before getting his first European opportunity with Serie A side Pisa in 1990. After being relegated, Simeone was sold to Sevilla where he would then sign with Atletico Madrid as part of the 1996 miracle double team. It was after his stint with Atletico and another successful stint with Inter that he found his way to the Biancocelesti.
In 1999, Simeone joined his Argentinian compatriots in Roberto Sensini, Juan Sebastián Verón, and Matías Almeyda to become an integral part of Sven-Göran Eriksson's Lazio side. Known for his tenacity at the defensive midfielder position, his leadership on the pitch, and his desire to win (in addition to his experience in doing it), Simeone helped secure Lazio's second Scudetto and a Coppa Italia trophy.
Over his time at Lazio, he scored 15 goals in 90 appearances and added an intangible element in defense, defending ferociously while starting the build-up and getting into the opposition's box. He was a true box-to-box midfielder during his day, much like Sergej Milinkovic-Savic is today. Beyond his technical ability and work ethic, he was known by many for his leadership abilities on the pitch which foreshadowed his managerial career.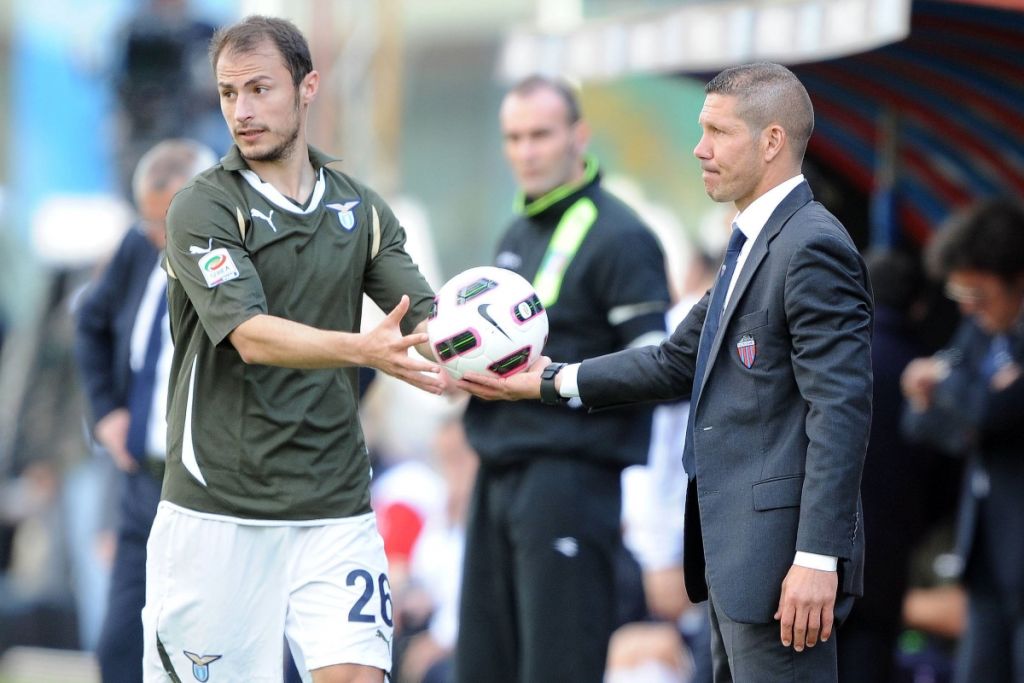 After returning to Atletico Madrid in 2003 to finish his career, Diego Simeone joined Racing Club in Bueno Aires to begin his managerial career. He bounced around successfully in Argentina until he was given a mid-season opportunity to manage Catania and helped them stave off relegation. It was after this performance that he received the call from his former mistress, Atletico Madrid to manage.
Over his decade at the helm of Atletico, Simeone has won about everything there is to win as manager. In his first year, he won UEFA Europa League and the UEFA Super Cup. In 2014, he won the La Liga league title for Atletico, the first time they had won the league since 1996 (with Simeone playing in the midfield). He went to two UEFA Champions League Finals and won both the Europa League and the La Liga league title once again in 2018 and 2021 respectively.
Simeone's success at Atletico has been defined not by the quality of the club but rather the belief that he instills in his players, the devotion to the system he has developed, and the motivation he gives his players regularly. He has been considered an odd man since his playing days and this has continued into his managerial career. He requests to stay at a hotel different from his players and takes an hour or more before each game alone in a solitary room to clear his head and focus on the match. He is known for his incredible preparedness and also for his fierce competitiveness on the touchline like during his playing days, having been carded many times on the touchline.
When asked recently about the success of his spell as manager at Atletico Madrid, he said "the difference is not talent, it is our personality, our security, our conviction, and our commitment". He believes so deeply in the team and the shirt above the individual. To play for his side, you must be willing to sacrifice everything for the team and for the win.
When Laziali think of Lazio's teams over the years, while the club have had supreme talents, they usually think of the players such as Senad Lulic, Marco Parolo, and Stefan Radu – players who have been loyal to society, to the community, to the team, and most importantly to the fans. Lazio have built a culture around keeping these types of players, and Ciro Immobile and Sergej Milinkovic-Savic are two current examples.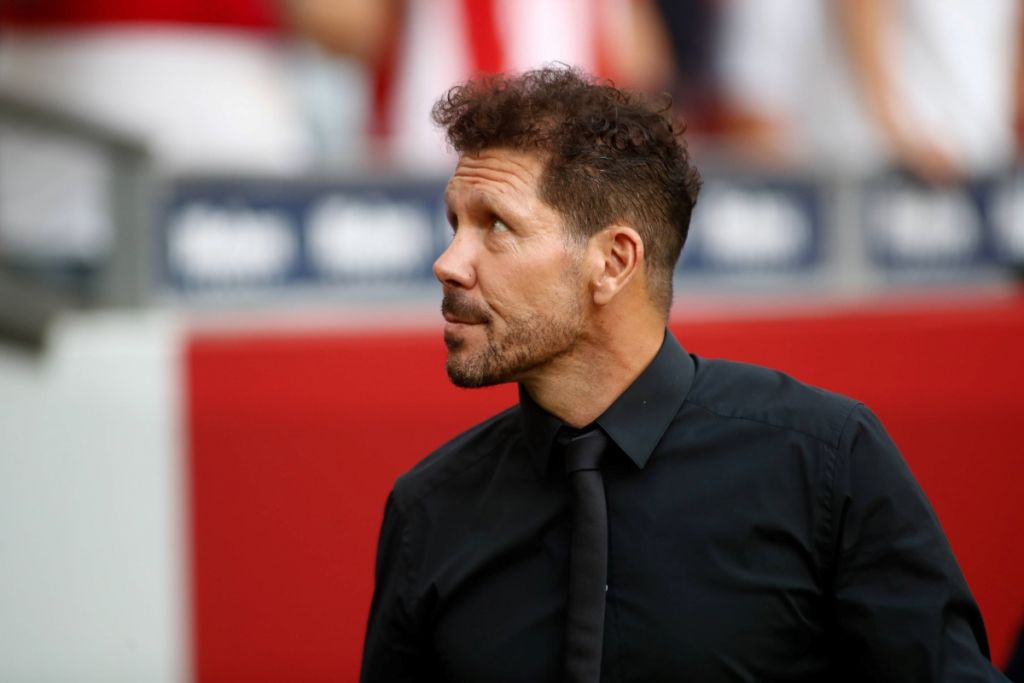 Hard work, loyalty, and the squad above all else are the qualities that define the Biancocelesti and not many who have worn the club's colours have lived that ethos better than Diego Simeone. While having enjoyed his spell at Atletico, Diego Simeone has commented that he feels destined to one day manage at Lazio, a place that had given him so much love and plenty of memories. It would be an honour to have a Laziale like Simeone stand on the club's touchline in their infamous light blue and white colours.