It was an eventful match between Lazio and Cagliari at the Stadio Olimpico which ended in a 2-2 draw.
Ciro Immobile and Danilo Cataldi were the goalscorers for Lazio, with the latter striking a powerful and accurate shot within the last ten minutes to help the Biancocelesti earn a crucial point.
As for Cagliari, starting strikers Joao Pedro and Keita Balde each scored on Walter Mazzarri's managerial debut.
So, who were the winners and losers from Lazio vs Cagliari?
---
Winner: Lazio Fans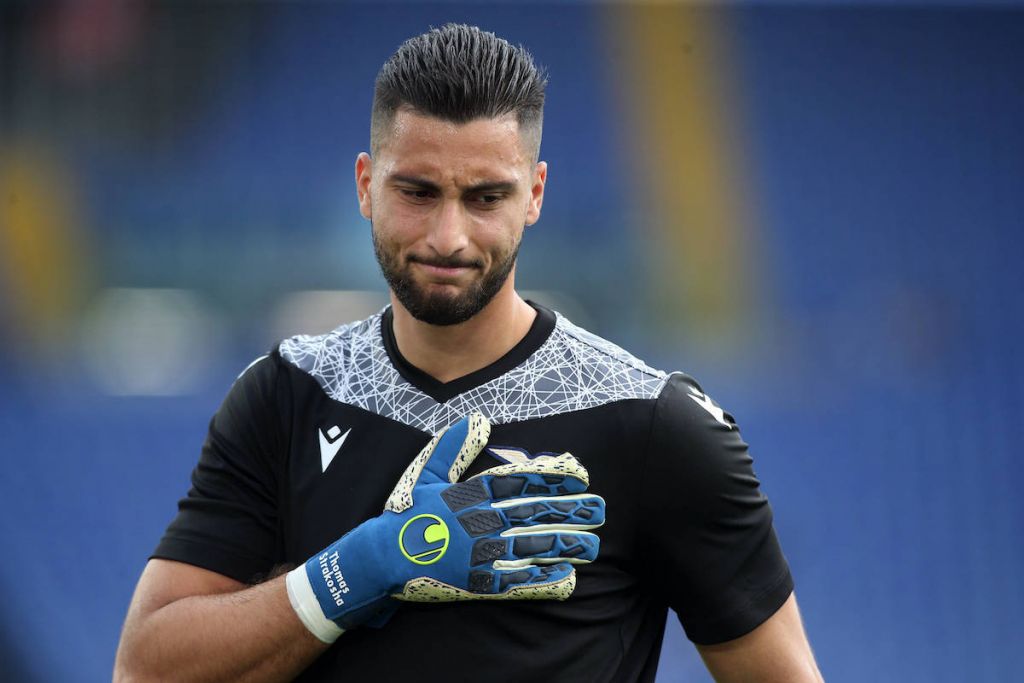 In Lazio's mid-week match versus Galatasaray in the Europa League, Lazio goalkeeper Thomas Strakosha committed an error that resulted in a 1-0 loss. Prior to the start of the match versus Cagliari, the Lazio fans showed their respect for the Lazio shot-stopper.
When he stepped onto the pitch for their warmups, the fans chanted, applauded and sang his name with a banner that showed their appreciation for Strakosha. It was a moment that was heartfelt for Strakosha and he couldn't hold back his emotions as he was seen crying in front of the fans. After the match, he thanked them on Instagram for their support.
This was a moment that showed how much this team and the fans truly mean to Strakosha. Lazio has been the primary club he's played for in his career and is proud to be a part of this team. This could go a long way to help build his confidence back up and having a productive season for Lazio.
---
Winner: Danilo Cataldi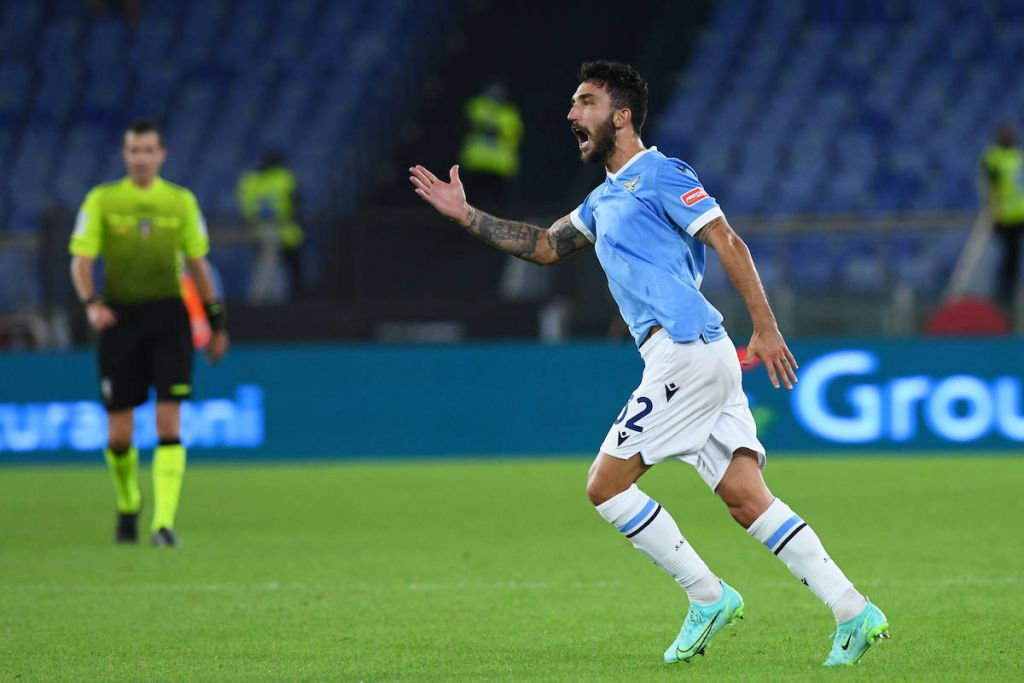 Lucas Leiva made his fifth consecutive start for Lazio and followed up with another mediocre performance. Lazio manager Maurizio Sarri has used the Brazilian as a regista and this decision has not fared well. Leiva is a central defensive midfielder who has been known for his defensive capabilities; not someone who could make quick passes or be involved in the buildup plays.
In the 65th minute, Cataldi entered the frame for Leiva and that was when Lazio looked more threatening. He made quick one-touch passes, advanced the ball upfield with less difficulty, showed good pace to get into open spaces, created chances, and managed to find his teammates in stride. In addition, the Italian midfielder was quick when in possession and scored a pivotal goal late in the second half.
Cataldi is capable of being productive on the defensive end, however, he possesses the qualities that Sarri would want from a regista. The Lazio manager watched from the press box as he served the first game of a two-game suspension and should consider starting Cataldi for their upcoming match versus Torino.
---
Winner: Mattia Zaccagni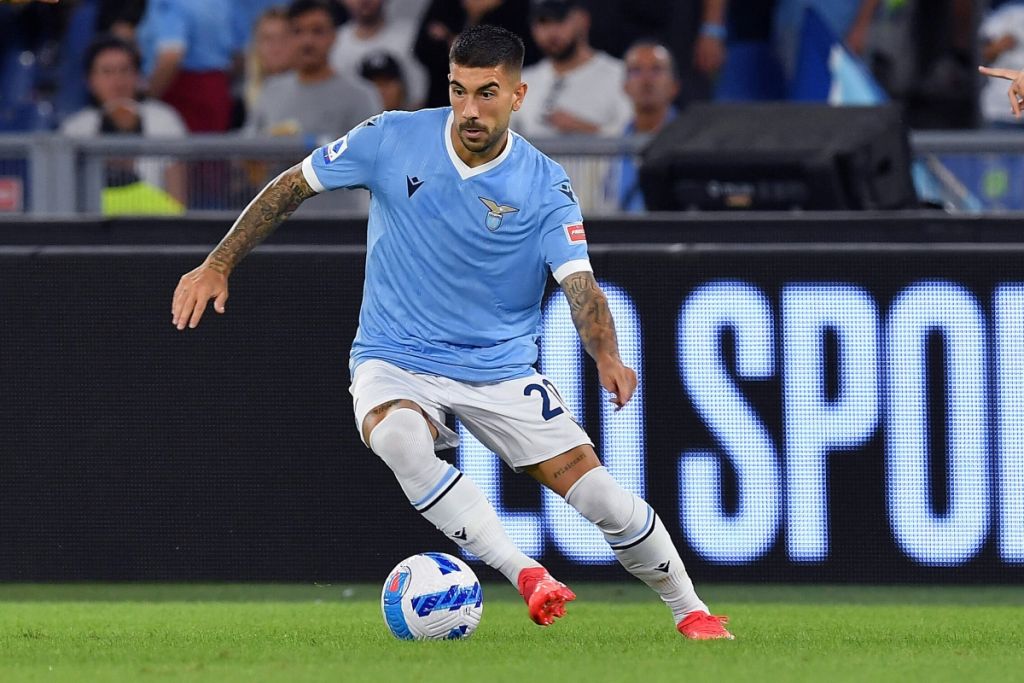 With under a half-hour remaining in the match, Mattia Zaccagni replaced Pedro and made a significant impact on the left flank.
While it will take time for the Italian to get to the level he needs to be at with the Biancocelesti, this was an encouraging performance from the player. Compared to his recent performance versus Galatasaray, he looked more comfortable, made strong runs, used his speed effectively and attempted quality passes.
Zaccagni finished with three key passes, one successful dribble, one foul won and two successful tackles.
---
Winner: Alessio Cragno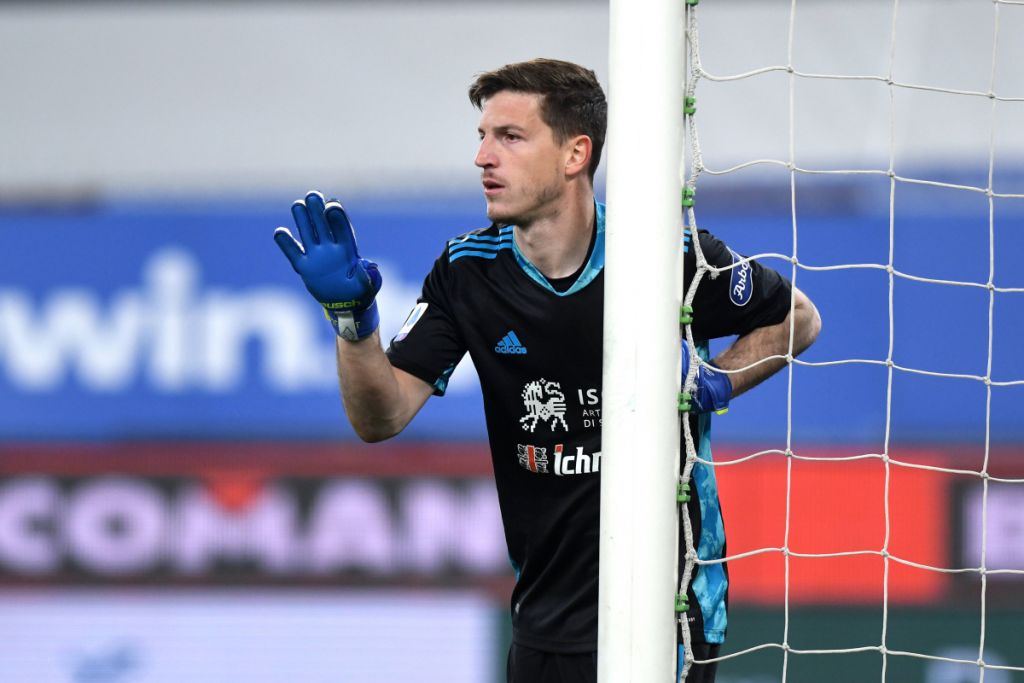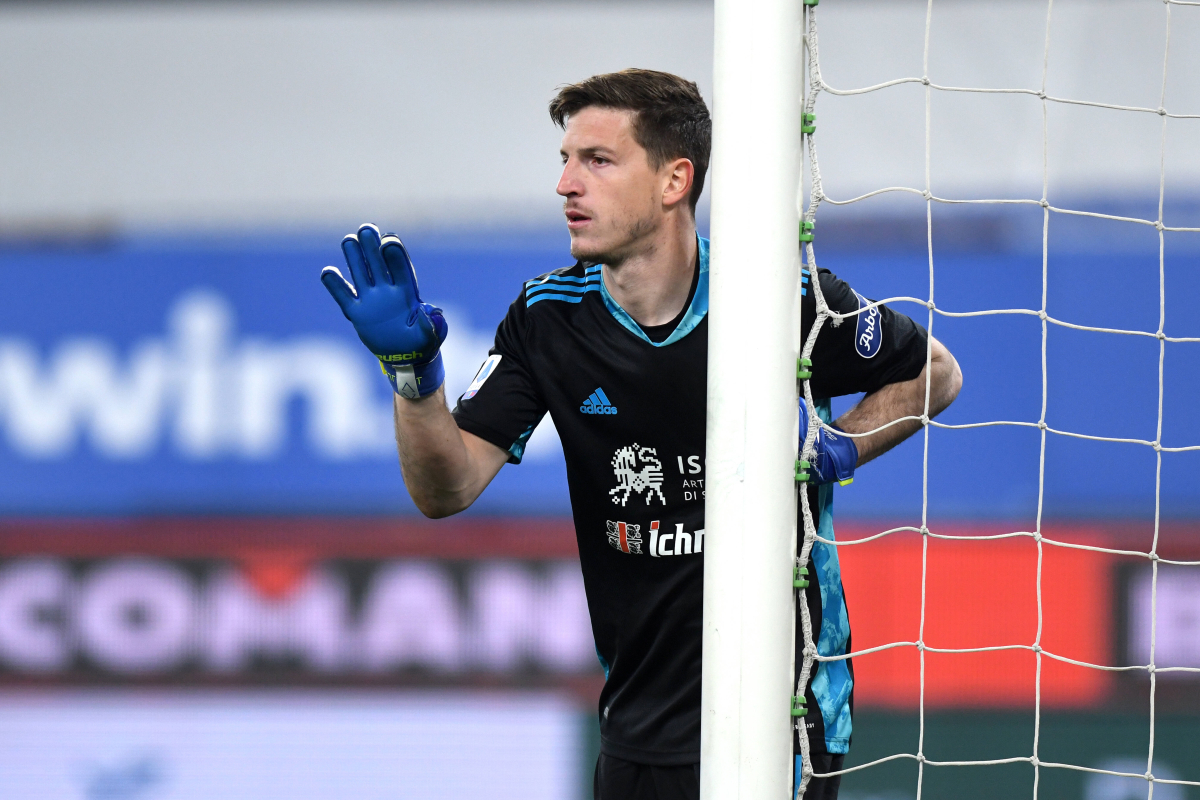 Cagliari made a valiant effort in coming back versus Lazio yet they managed to salvage a point due to the performance of their goalkeeper, Alessio Cragno. The Italian was magnificent as he made several key saves to keep his team in this match.
When Lazio fell behind 2-1, they created numerous chances to score the equalizer. While Lazio eventually managed to tie the game, they failed to score the game-winner. Luis Alberto, Immobile, Milinkovic-Savic and Felipe Anderson had quality chances to score from outside the box, yet Cragno made significant saves to preserve the draw.
---
Loser: Luiz Felipe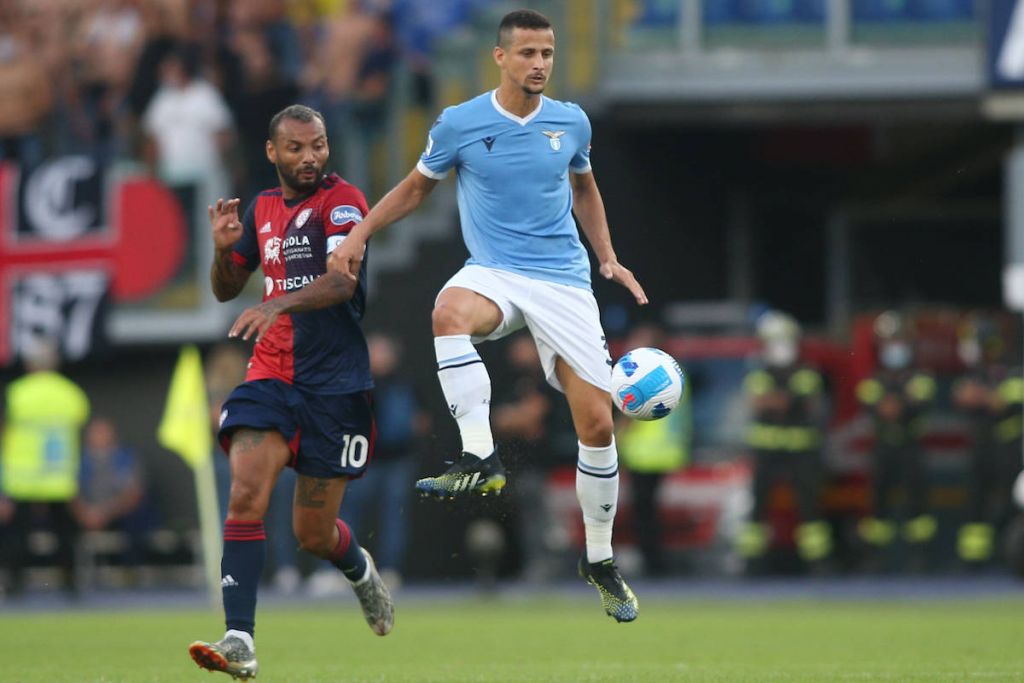 The backend was always a concern for Lazio heading into their season as they did very little during the transfer market to improve it.
Players such as Luiz Felipe and Francesco Acerbi are known to be the leaders in the backend and are regularly depended upon. However, neither were particularly good in this match as they were beaten on a few occasions, lacked pace and were caught out of position often.
Felipe was primarily responsible for the two goals Lazio conceded. He was caught playing high on the first goal and then lost the one-on-one battle for Cagliari's second goal. It was not an inspiring performance from the Brazilian, who clearly was not impressed with his display either.
Lazio's backline has cause for concern this season, especially with the lack of quality depth.
---
Loser: Gabriele Zappa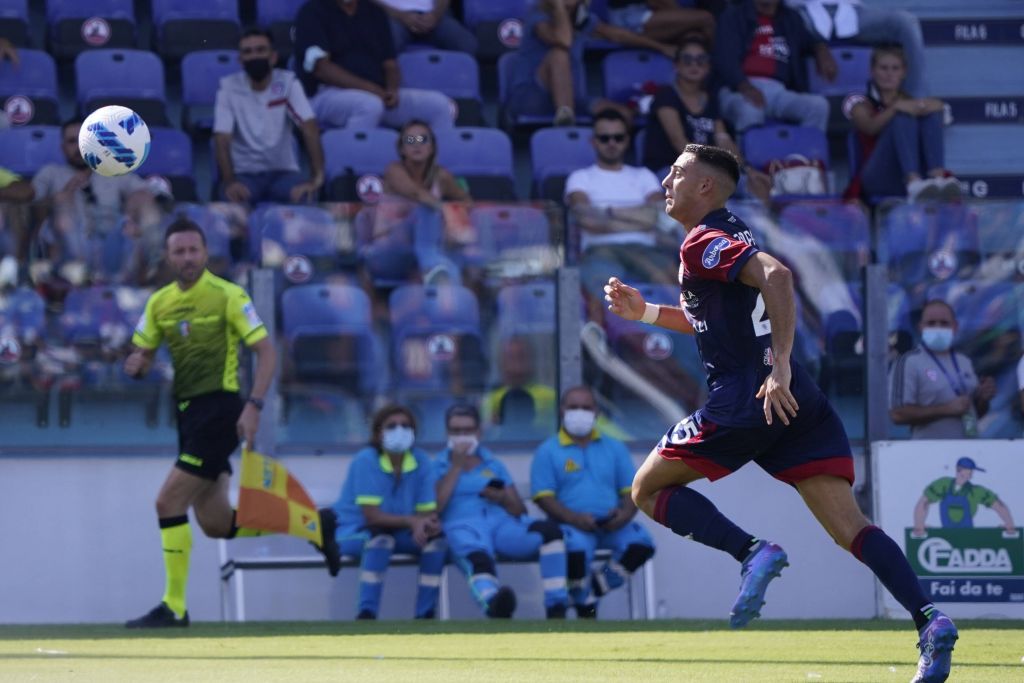 Gabriele Zappa had a disappointing performance for Cagliari. The defender entered the match in the 56th minute and failed to make an impact off the bench.
He conceded numerous fouls and struggled to keep pace with Zaccagni; in particular, Zappa tripped Zaccagni late into the match which saw him pick up his second yellow card and consequential red card. Fortunately for Zappa, Lazio failed to take advantage of their numerical superiority.
The Italian defender conceded two fouls, was dispossessed once and was limited to just 16 touches.