While Transfer Deadline Day may have passed, clubs are still able to sign players who remain without a contract. One player who was without a contract was former Paris Saint-Germain, Chelsea, and Arsenal defender David Luiz.
It was reported that Lazio showed interest in the Brazilian just days after the Summer Transfer Window has closed, and there was hope that he would reunite with Lazio manager Maurizio Sarri. However, Luiz completed a move to Brazilian club Flamengo and will play in his home country this season.
This is a loss for Lazio as he would have been a good addition to Sarri's squad; this is a signing that should have been made by the club and could be viewed as a missed opportunity for four main reasons.
---
1. Depth at Centre-Back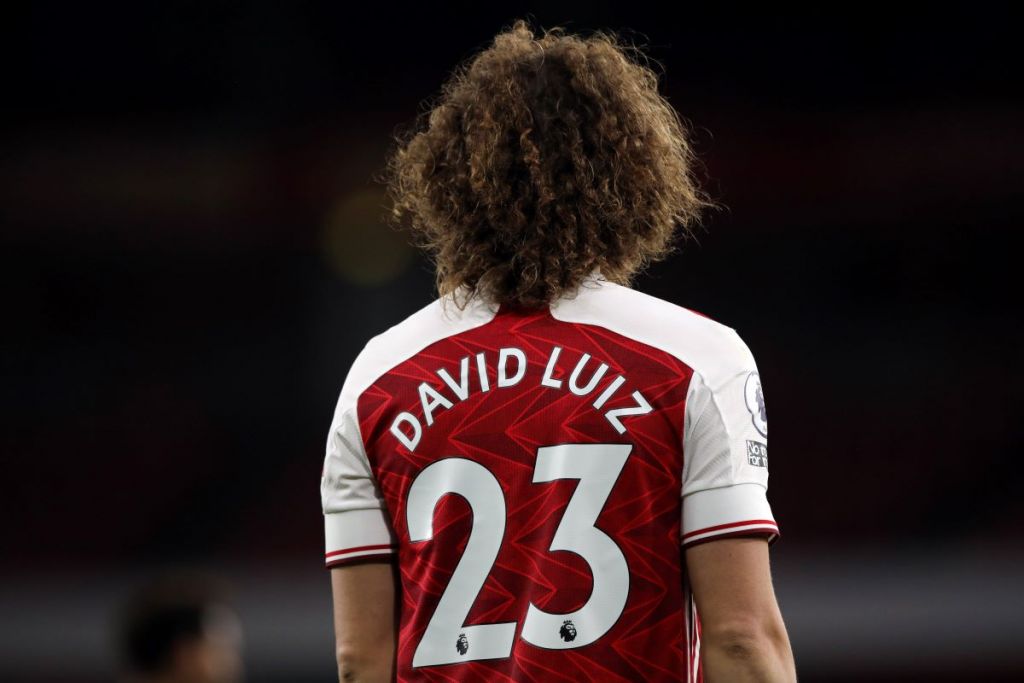 David Luiz primarily plays at centre-back and would have provided essential depth in this position. Stefan Radu, Patric and Denis Vavro are currently the backups to Francesco Acerbi and Luiz Felipe. This is an area that Lazio failed to address for a consecutive season and could lead to problems as the season continues to progress.
Luiz Felipe has struggled to stay fit in recent seasons as the Brazilian has dealt with numerous injuries. Last year, the centre-back appeared in just 18 matches across all competitions. He missed 26 games last season due to injuries and did not have an adequate replacement; Lazio are once again in the same predicament.
Currently, Patric is the primary backup to Luiz Felipe and is not a natural centre-back, which is concerning. He is better served at right-back or right-wing due to his size. Concerning Vavro, he has failed to impress both former manager Simone Inzaghi and current manager Sarri.
David Luiz would have been a good backup option to Luiz Felipe as he is a natural centre-back with plenty of experience. He has the ability to play in a back three or back four and has played against upper-echelon clubs his whole career; over 18 seasons, he has appeared in a total of 540 games.
His experience would have been vital to a backend that lacks quality depth.
---
2. A Backup to Lucas Leiva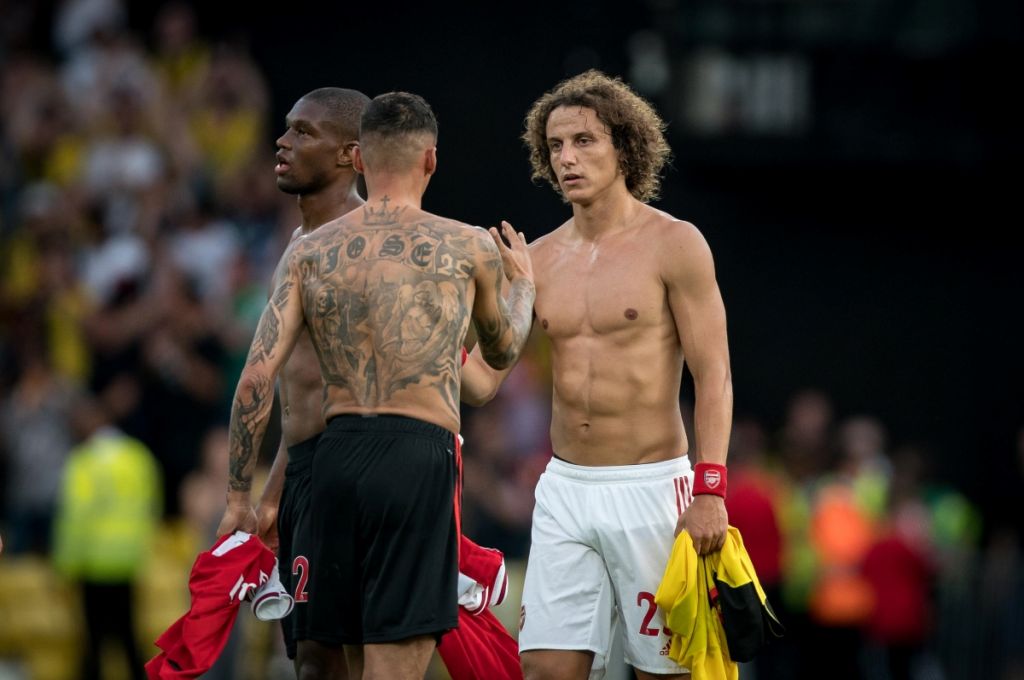 During this past transfer market, Lazio failed to sign an adequate backup to Lucas Leiva, and as a result, he will once again be expected to play heavy minutes.
During the 2020/21 Serie A campaign, Leiva featured in 37 matches across all competitions and played a total of 2515 minutes. However, the midfielder failed to stay fit last season as he missed six games due to injuries. In addition, in the latter part of the season, he showed poor form as he struggled to play multiple matches per week.
Leiva has taken a step back in his game as he has lost pace, and playing in multiple competitions per week could take a toll on the Brazilian. Gonzalo Escalante arrived last summer from La Liga side SD Eibar to be his backup; however, it has been a slow transition for him with Lazio. The addition of David Luiz would have been the perfect solution as he began his career as a defensive midfielder.
He has good pace, an excellent read for the game and is very physical. Although his past stint with Arsenal did not go well, his time with Chelsea and Paris Saint-Germain proved that David Luiz is an exceptional player who could have offered plenty with Lazio. Playing as a number six late in his career could have been the perfect position for the player, as he would be less prone to errors, has a good work ethic and is able to make key challenges.
---
3. Free Transfer
If David Luiz had signed with Lazio, he would have arrived on a free transfer and this could have been benefitted the club. They didn't need to spend a significant fee on David Luiz; however, the only concern was his wages, as it had been reported he was asking for a significant amount of money. This may have been what stopped Lazio from coming to an agreement with David Luiz; however, on a one-year deal, he should have seriously been considered, especially with the lack of quality depth.
---
4. Familiar with Maurizio Sarri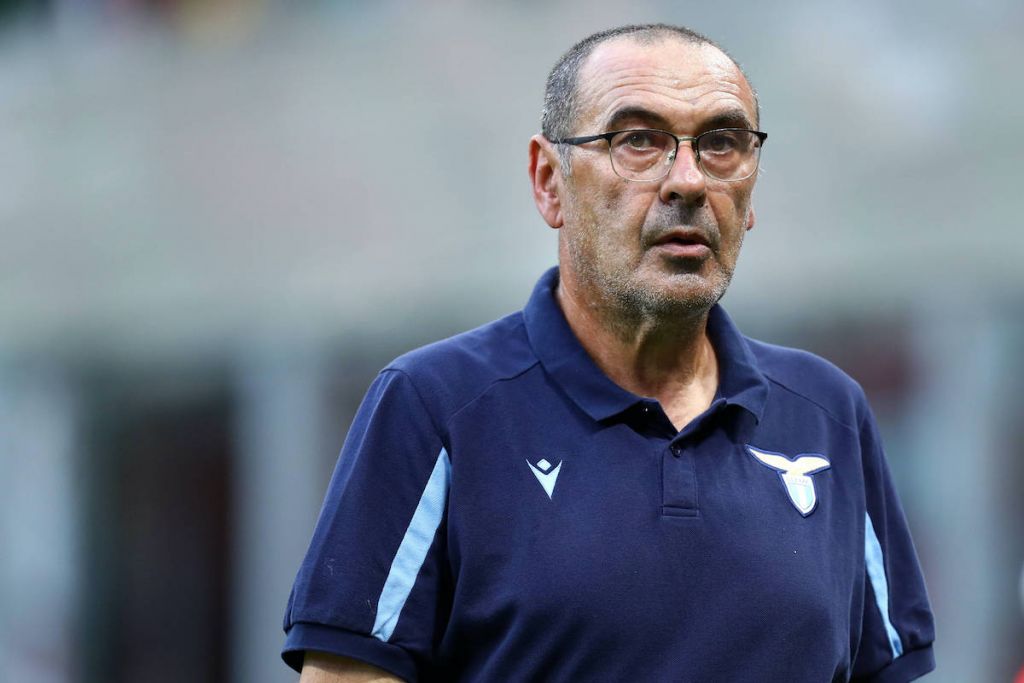 David Luiz is familiar with Sarri as the Brazilian played one season under the Italian. During the 2018/19 season with Chelsea, he was one of the manager's most trusted and dependable players as he finished the season with 50 appearances across all competitions. David Luiz had three goals and contributed two assists during that season, yet it was his performances in the backend that earned the respect of Sarri.