It was a hectic and busy summer transfer window for Lazio as they made numerous deals to bolster their squad. With the arrival of new manager Maurizio Sarri, a new formation meant new players needed to be signed; on the final day of the transfer market, the Biancocelesti acquired Mattia Zaccagni from Hellas Verona for a modest price to reinforce their attack.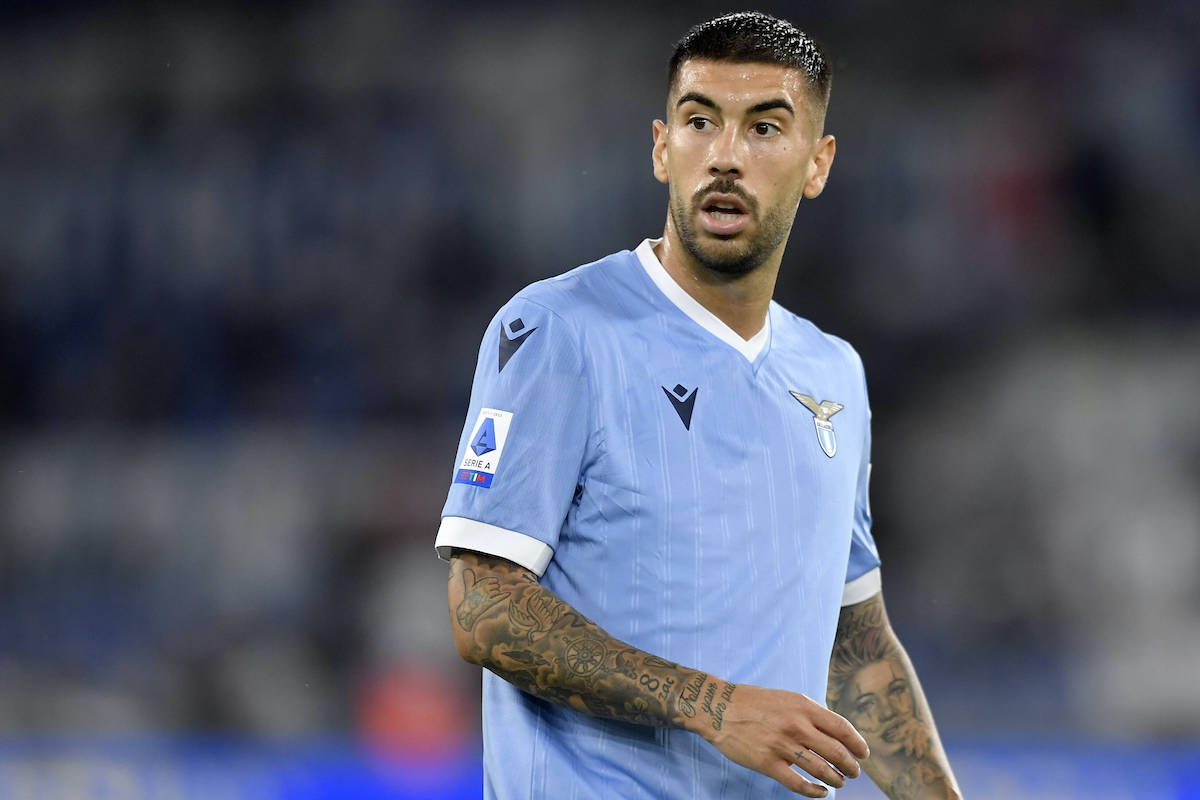 So far, the Italian winger has appeared in three matches in all competitions for the club.
He made his debut as a substitute versus AC Milan (back on September 12th at the San Siro) where he showed signs of nervousness, but in the following two matches versus Galatasaray and Cagliari, Zaccagni clearly started to settle in as he showed good pace with his runs, created chances, and looked comfortable in Sarri's formation.
Unfortunately, in Lazio's match versus Cagliari, Zaccagni picked up a hamstring injury. He was forced to miss the following four matches against Torino, AS Roma, FC Lokomotiv Moscow, and Bologna; however, the international break arrived at the perfect time as he had additional time to heal without missing further fixtures.
It is now being reported that Zaccagni is fully fit and will be available to Sarri for Lazio's Serie A fixture against Inter. His return comes at a vital time for the Roman side, who will need to be firing on all fronts to beat a strong opponent.
So, what does Zaccagni's return mean for Lazio?
---
Felipe Anderson and Pedro Can Finally Rotate and Rest
Lazio have a hectic schedule coming up as they will play seven matches following the international break. During that span, they will have five matches in Serie A and two in the UEFA Europa League. This will require Sarri to rotate the squad on a consistent basis to prevent fatigue or injuries.
Felipe Anderson has started in every match this season and Pedro has made an appearance for Lazio in each match as well. The two players have been heavily relied upon by Sarri however, a break would be beneficial for both players.
The Brazilian has played 749 minutes while the Spaniard has played 602 minutes. These two players will benefit the most with Zaccagni returning to the lineup as it will give them the chance to rest in certain matches.
Maurizio Sarri Will Have an Additional Option in Attack
Throughout the course of the season, Sarri has been heavily dependant on Felipe Anderson and Pedro. The two forwards have appeared in every match yet this has limited Sarri's options on the bench. 18-year-old Raul Moro has been impressive in his first season with Lazio and has shown some positives when he's been on the pitch. However, like any young player, growing pains and development along the way are anticipated.
With Zaccagni back in the lineup, Sarri now has another reliable option in matches. The forward was starting to settle in with his new team prior to his injury and was impactful late in their match versus Cagliari. Although Zaccagni has yet to register a point this season for the Biancocelesti, he has shown positive signs in his game.
The Italian winger is expected to be a vital part of this team this season as he has Serie A experience and, most importantly, could provide additional scoring upfront. During his time with Hellas Verona, he netted 15 goals and contributed 22 assists in 146 appearances.
The Attacking Trident Returns to Full Strength
Aside from providing depth and allowing Sarri to rotate the squad, Zaccagni returns at the right time as Lazio will need their best players versus Inter. Having the forward available is key as Moro would have been the only option available off the bench against an Inter side who is undefeated.
Moro has struggled against bigger defenders and still needs time to settle in as this is his first season in the top flight. Playing against the likes of Stefan de Vrij and Milan Skriniar could prove to be a difficult task for the Spaniard. While Sarri has been patient with Moro and has often used him against the mid-tier clubs, using Zaccagni in this fixture is the approach that seems more viable.
Moro will have his time to shine in these marquee matchups, yet in due time.