Last weekend, Lazio earned an impressive 3-1 win versus Inter at the Stadio Olimpico and looked like they were headed for a strong run. However, that was not the case Sunday afternoon, as they put forth a dreadful performance at the Stadio Marcantonio Bentegodi and dropped three points versus Hellas Verona. It was an inspiring win from the home side who controlled and dictated the tempo for most of the match.
Lazio have lost two of their past three matches to mid-table clubs – Bologna and now Verona – and this has cast some concern under new manager, Maurizio Sarri. It was expected to be a work in progress under the Italian, yet the attitude and response from the players when they have been trailing is a glaring issue. There has been little emotion or desire to fight back and try to make a comeback, and this is an area that desperately needs improvement.
So, what did we learn from Lazio's 4-1 loss versus Hellas Verona?
---
Maurizio Sarri Got It All Wrong Versus Hellas Verona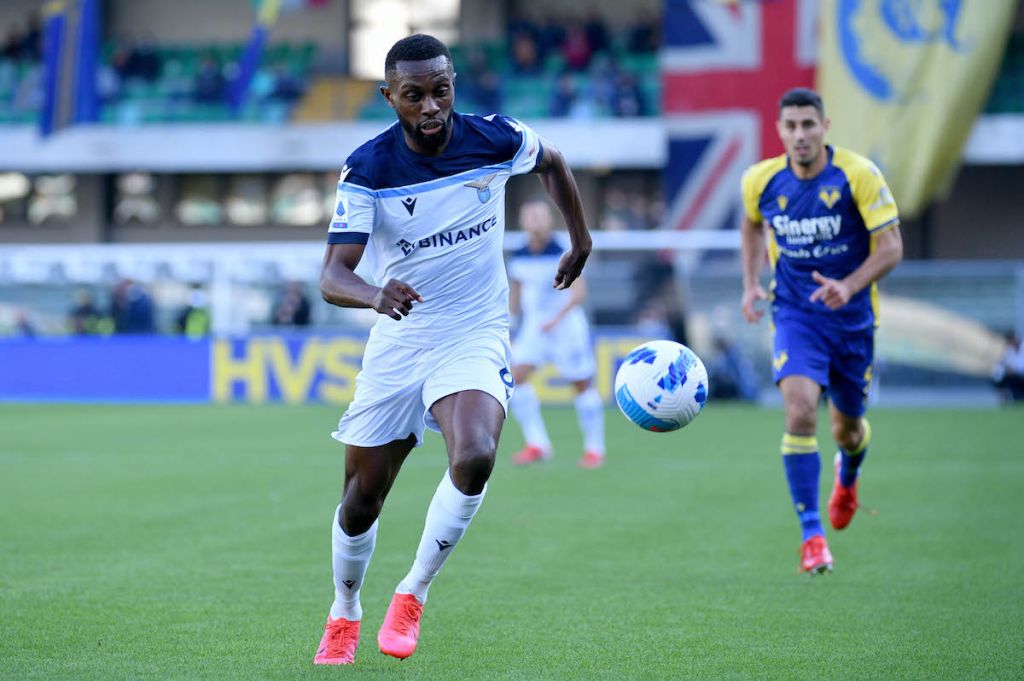 It was a horrendous match from Lazio, who will definitely want to put their bad performance behind them and move forward towards their next opponent, Fiorentina. However, Sarri's decision-making let him down and played a key role in their loss.
The Italian decided to start Jean-Daniel Akpa Akpro in place of Luis Alberto in the midfield and this backfired on him. Akpa Akpro was Lazio's worst player on the pitch as he provided minimal effort in the midfield. He lost numerous battles, was late on his challenges, created multiple turnovers and failed to create any chances. Furthermore, he was constantly caught out of position, lacked any awareness of where his teammates were on the pitch and offered little in the defensive phase.
Starting Lucas Leiva alongside Akpa Akpro needs to be avoided as neither player helps each other. Leiva struggled as well as he lacked pace and was also caught out of position. Danilo Cataldi and Luis Alberto should have started alongside Sergej Milinkovic-Savic. Starting Leiva and Akpa Akpro made Milinkovic-Savic less effective and his job was much more difficult.
Sarri needs to figure out how to play his best players together, otherwise this could result in a bad scenario for the Biancocelesti.
---
The Absence of Francesco Acerbi & Luiz Felipe Was Too Hard to Overcome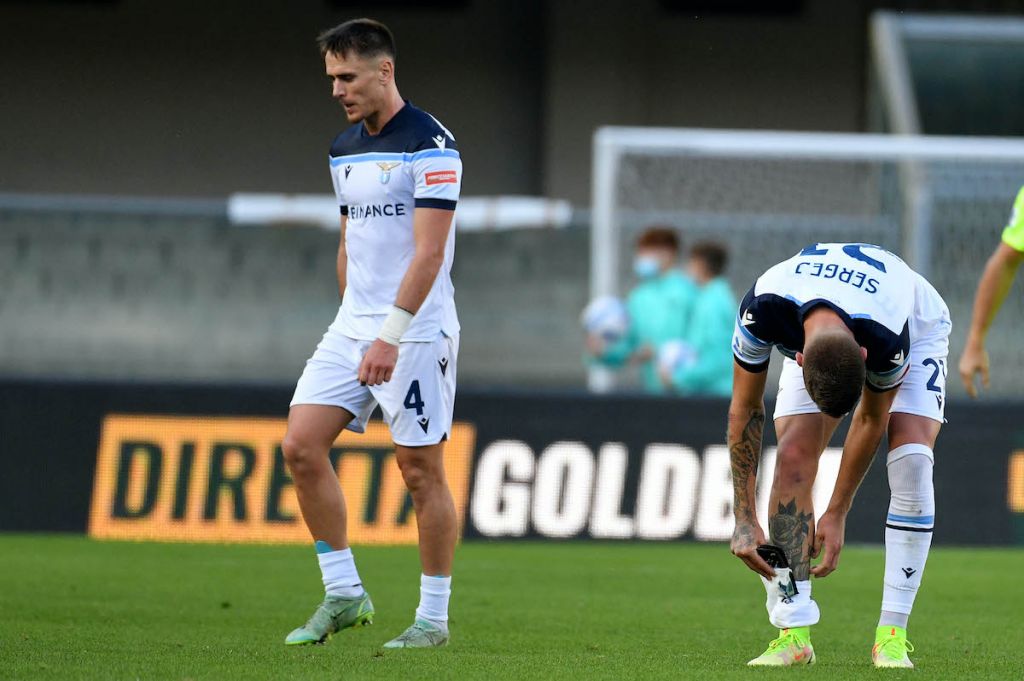 Lazio headed into their match versus Hellas Verona without both of their starting centre-backs. Luiz Felipe was serving a one game suspension while Francesco Acerbi was serving his second match of a two-game suspension, which he picked up versus Bologna. Full credit to Verona, who seized the opportunity and took full advantage of the situation.
Giovanni Simeone ran wild on Lazio's centre-backs as he finished the match with four goals and proved to be too much to handle. The attacker out-ran Stefan Radu on a few occasions while Patric did not fare much better. Lazio's backend was disorganized, as they failed to hold their line and struggled to pick up their man on multiple instances.
Radu made his first start this season for Lazio and it was evident why Sarri has been reluctant to start the Romanian. The defender lacked pace, was caught out position on multiple occasions, and was slow to react. Radu has done a great job in the past 13 seasons with Lazio and has always stepped up for this club. Yet, at the age of 35, his time with Lazio may be coming to an end.
Losing either Luiz Felipe or Acerbi has been manageable this season, however, losing both center-backs at the same time was always going to be difficult to overcome.
---
Ciro Immobile the Lone Bright Spot for Lazio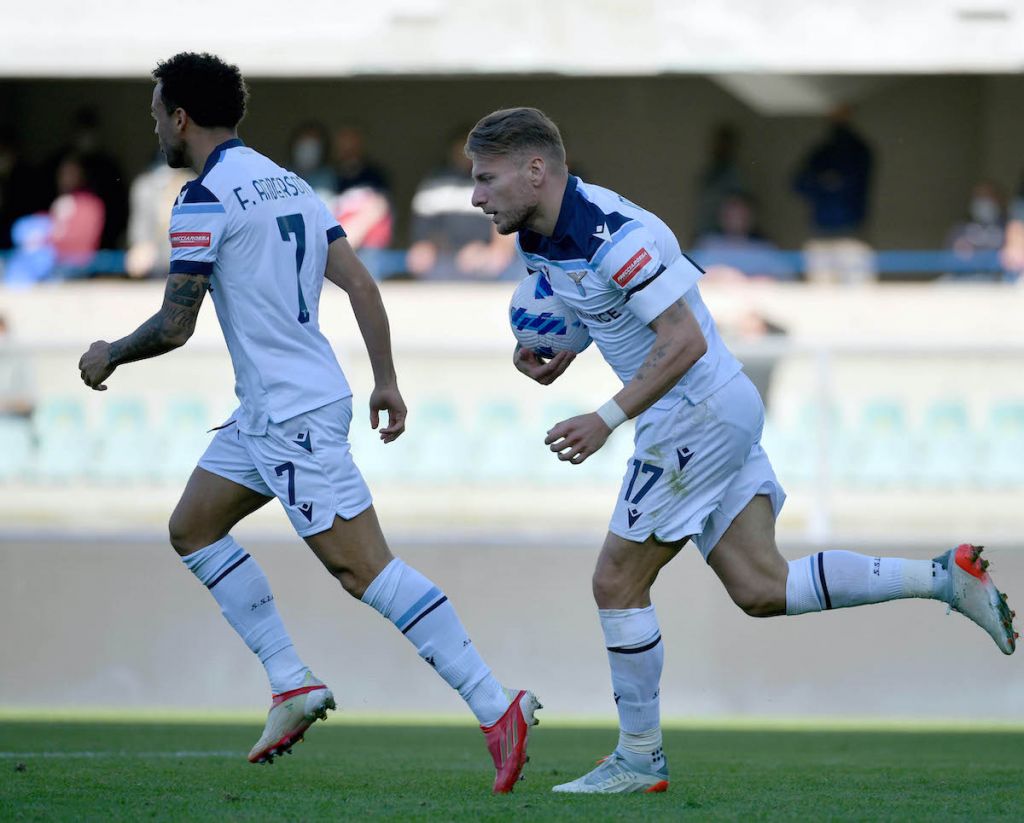 There were very few positives to take from Lazio's defeat to Verona, yet Immobile was the lone bright spot. The Italian never gave up in this match as he continued to make his runs, showed great intensity, created chances and gave his side a chance to win. Unfortunately, he was only able to score once for his side.
Immobile scored early in the second half to get his side back into the match. His efforts weren't enough as Verona scored two successive goals to put this game out of reach. It was his eighth goal this season in the Serie A and he currently leads the league in scoring. Immobile continues to have an impressive season and has been one of Lazio's most consistent players to date.