Lazio forward Vedat Muriqi's wife Edibe has hinted at a possible return to Fenerbahce for the player.
Edibe Jorganxhiu Muriqi posted a photo on her Instagram story last night of a Turkish news story discussing the 27-year-old Kosovan forward's possible return to Fenerbahce.
Lazio Could Avoid Losses by Loaning Out Fenerbahce Keen Muriqi in January
Below is a photo of Edibe Muriqi's Instagram story hinting at a return to Turkey for the Lazio forward: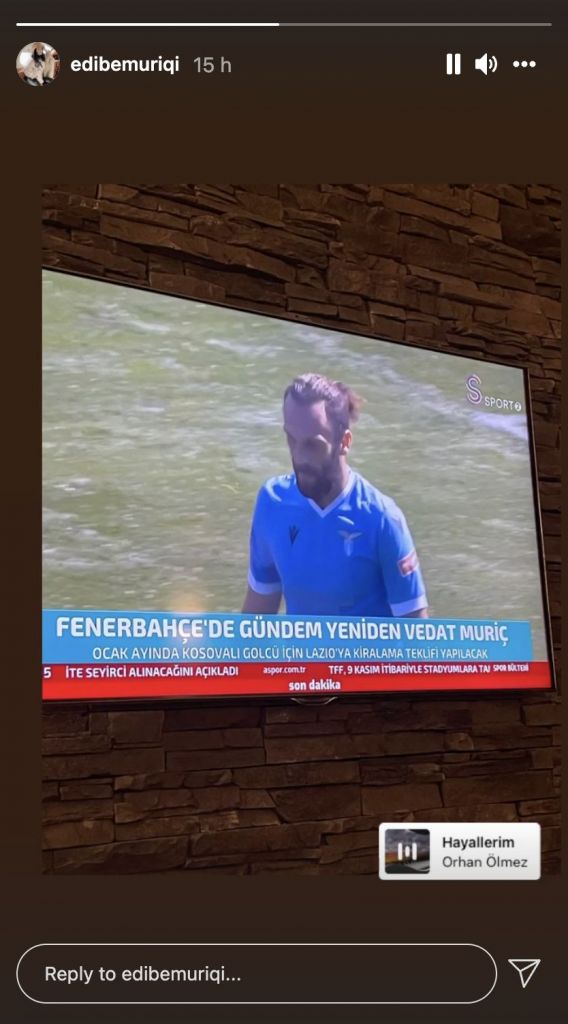 The 27-year-old Muriqi, who is contracted to Lazio until 2025, has only scored two goals for the club in 42 appearances, a painful statistic for the formerly decisive forward.