When Maurizio Sarri signed for Lazio in the summer, he made it clear that only two strikers were needed in his squad.
One would obviously be talismanic striker Ciro Immobile – who has already scored 10 goals in 11 Serie A appearances this season – but the other choice was less clear.
Sarri was forced to pick between two backup strikers: 27-year-old Kosovan forward Vedat Muriqi and 33-year-old Ecuadorian forward Felipe Caicedo.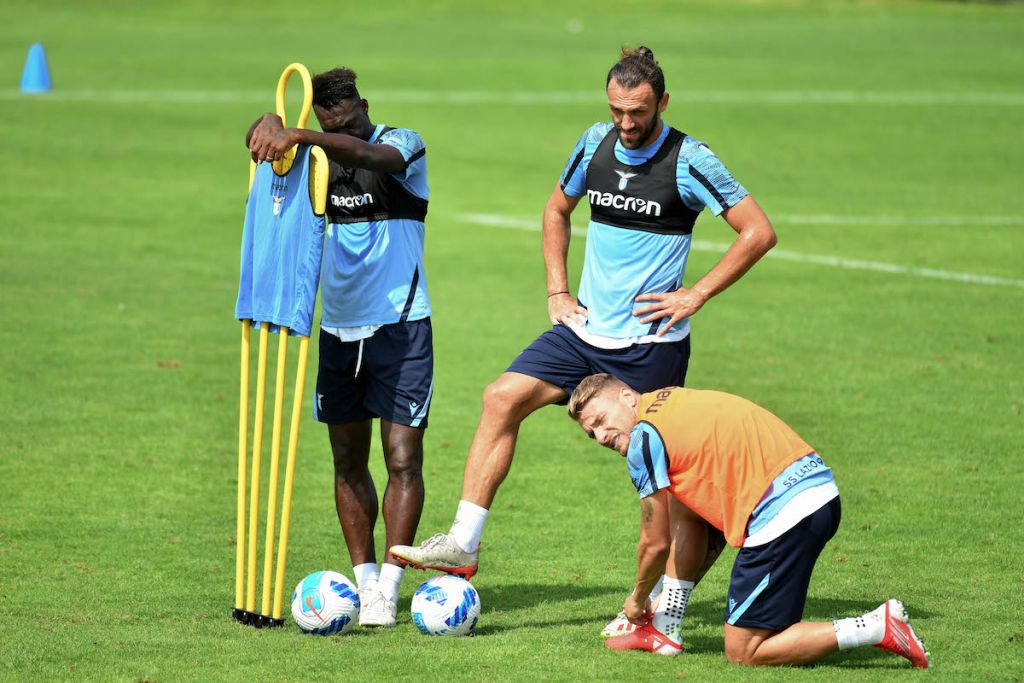 After Lazio's long training camp in the summer, first in Auronzo di Cadore and then briefly in Germany, the 62-year-old Italian coach made his decision – Muriqi would stay.
Caicedo would go on to sign for perennial Serie A strugglers Genoa on transfer deadline day, in a deal worth around €2 million, ending his four-year stay in the Italian capital.
An article from Corriere dello Sport today reported that Sarri is now looking to sign a new forward in the upcoming January transfer window, which begs the following question: Did Sarri make a mistake with his choice in the summer?
---
On paper, the decision seemed a little confusing for the Lazio faithful. Caicedo was a fan favourite and had no issues finding the back of the net despite his often limited playing time.
Across 139 appearances for Lazio – 6,241 minutes in total (an average of around 45 minutes per match) – the Ecuadorian forward scored 33 goals and provided 15 assists.
The player was known for netting decisive last-minute goals, with examples from last season being his 98th-minute goal against Torino and 95th-minute goal against Juventus.
He was also a fan favourite, with the phrase 'Amami o faccio un Caicedo' (a play on chorus of the Coez song 'Faccio un casino') being lovingly tied to him by the club's supporters.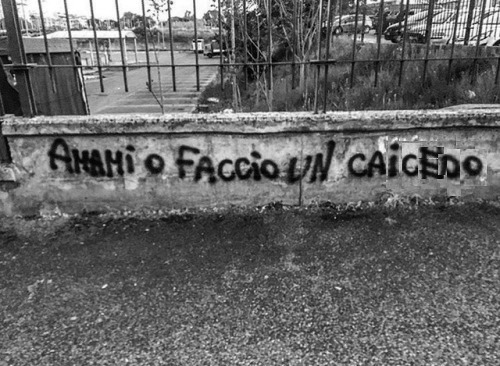 In comparison, Muriqi was significantly less settled in Rome. The Kosovan forward signed for the club in September 2020 from Fenerbahce in a deal worth around €20 million and there were high expectations for the player.
The season prior he had netted 15 goals and provided six assists in 32 Super Lig appearances, looking like a clinical and deadly center-forward.
It would be an understatement to suggest that his debut season with Lazio left a little to be desired, then. In 821 Serie A minutes spread across 27 games, Muriqi only scored a single solitary goal, coming in a 3-1 win over Atalanta in January.
A few days prior to that, he also scored in a 3-2 Coppa Italia loss to Atalanta. These two goals are the only two he has scored for Lazio so far.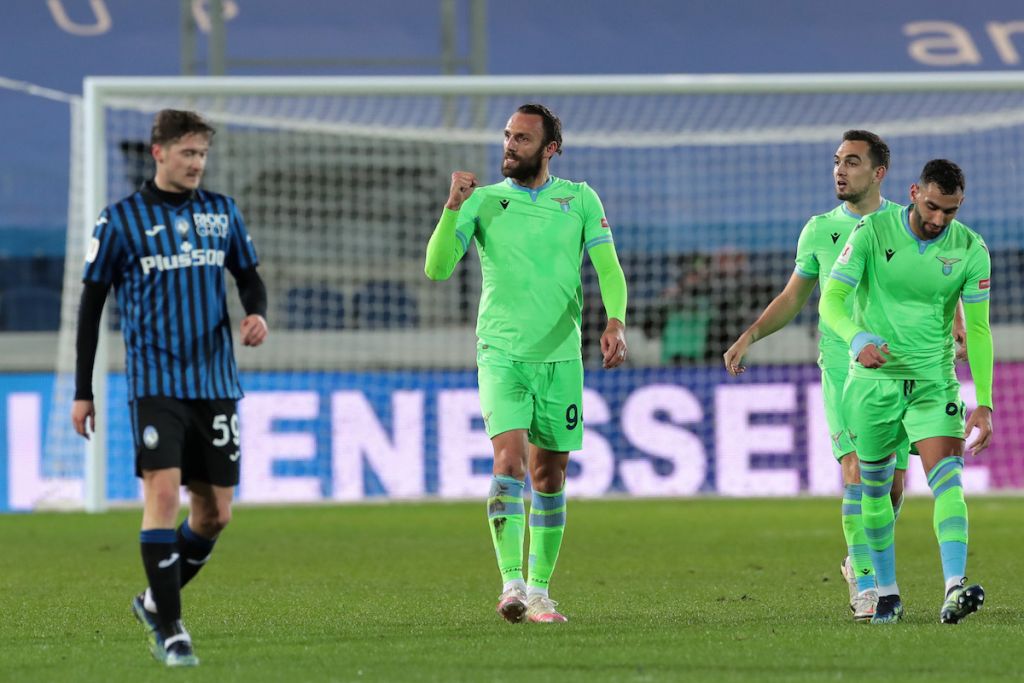 Whether it was due to age, contract length, or what was seen during the pre-season camp, Sarri decided that Muriqi would be his choice to play backup to Immobile, pushing Caicedo out the door.
After 12 Serie A games, the Lazio coach's decision is about to be tested. Immobile is out for around 20 to 30 days due to a calf injury, forcing the Italian coach to tinker with his attack, and recent reports suggest that he'd rather use Pedro as a false nine than start Muriqi.
Would Sarri have started Caicedo in this situation instead?
---
Looking at the stats from this season (via FBRef), it does seem more likely that the Ecuadorian striker would have been given the chance.
Caicedo has played five Serie A games so far this season for a total of 210 minutes, more than Muriqi's 125 minutes of action across seven matches.
In this time the Ecuadorian has scored one goal and provided two assists, averaging 0.81 non-penalty expected goals and assists (npxG+xA) per 90 minutes.
This is notably superior to Muriqi's numbers; the Kosovan hasn't contributed to a goal yet this season and his npxG+xA per 90 minutes average is only 0.28, almost a third of Caicedo's numbers.
Muriqi has also only taken three shots this season, seven less than Caicedo, with his 2.16 shots per 90 minutes being almost half the Ecuadorian's 4.29 shots per 90.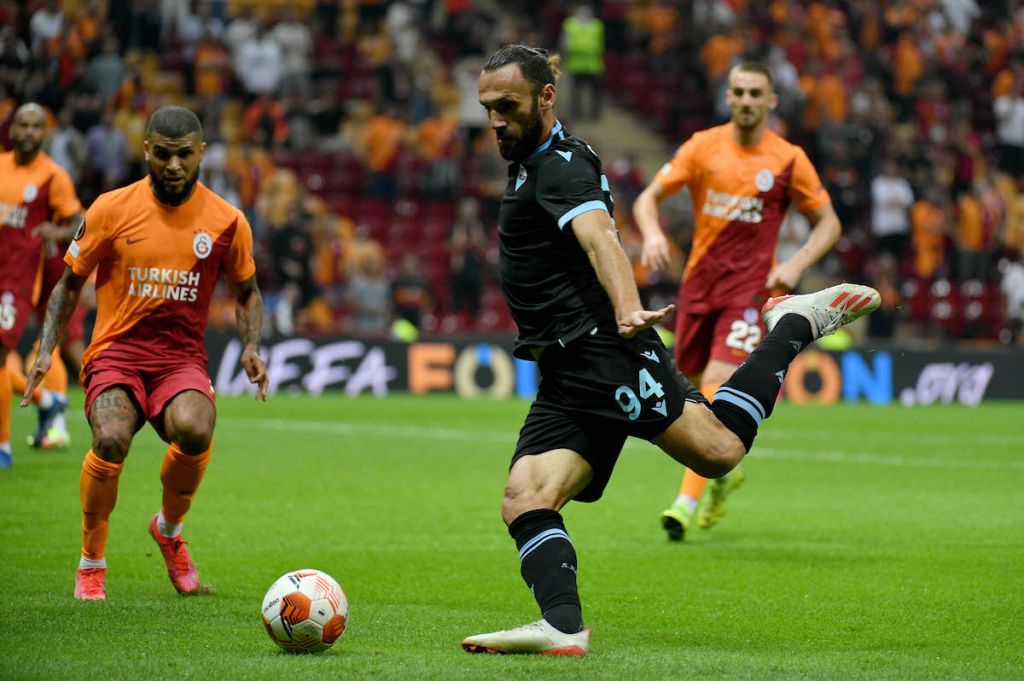 Considering that Sarri's 4-3-3 system is known for quick and incisive plays, it's also relevant to compare the passing stats of the pair. 
Here things are a little more level – Caicedo has successfully completed 69.8% of his 53 attempted passes, similar to Muriqi's 72.2% completion rate from his 36 attempted passes. Four of Caicedo's passes directly lead to a shot, something that none of the Kosovan's passes did.
Both players also posted similar numbers regarding shot-creating actions (SCA) – Caicedo's 2.14 SCA per 90 almost match Muriqi's 2.16 SCA per 90.
A final relevant stat worth highlighting is their success in aerial duels. Muriqi stands at 1.94 meters tall, being a little more physically imposing than Caicedo, who stands at 1.83 meters.
Despite the difference in height, however, Muriqi has won less of his aerial duels – 46.7% (won seven of 15) compared to Caicedo's 56.5% success rate (won 13 of 23).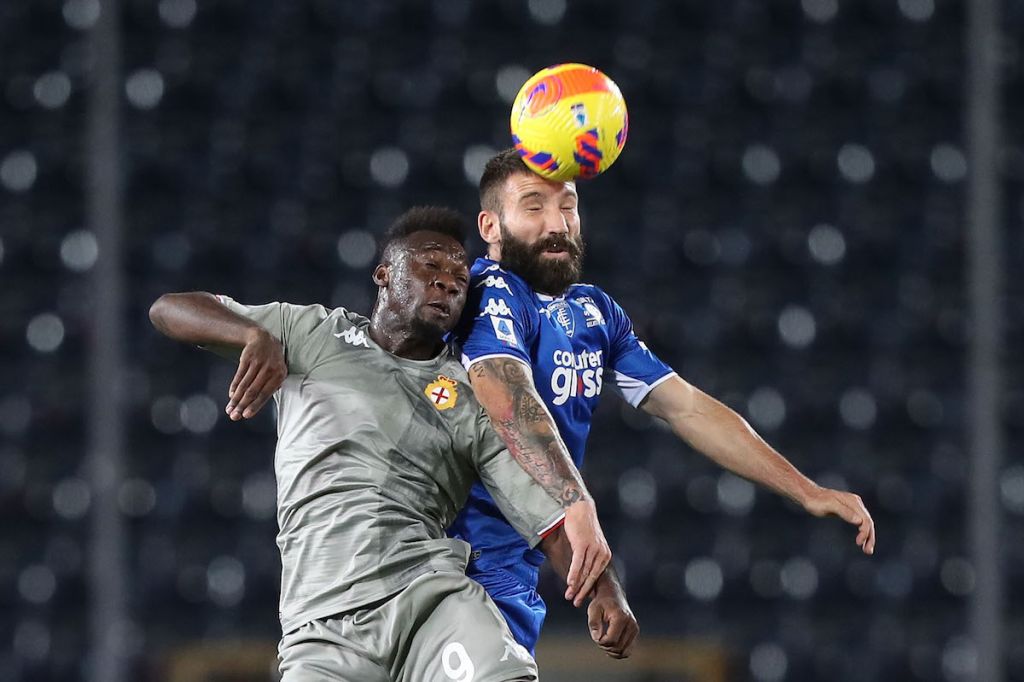 These statistics, whilst not fully conclusive, provide food for thought. Despite being six years older than his counterpart, Caicedo is still clearly able to perform well in Serie A, especially when coming off the bench in the second half of matches (something he was adept at in Rome).
Muriqi, on the other hand, is still struggling to show his best with Lazio. It's likely that low confidence is now an issue and with reports emerging that Sarri wants a new backup striker, it seems like the Kosovan's time in the Eternal City could be drawing to a disappointing close soon.