It was a hectic summer transfer market for Lazio where they made several key moves to bolster their squad this season. The arrival of new manager Maurizio Sarri meant significant changes had to be made, as they were shifting from a 3-5-2 formation to a 4-3-3 formation.
Pedro, Mattia Zaccagni, and Felipe Anderson all arrived at Lazio, yet one player who Sarri requested and management delivered was FC Girondins de Bordeaux midfielder Toma Basic. Although he was also linked to the likes of Arsenal and Napoli, he wanted to join Lazio.
The Laziali's Jerry Mancini spoke to Raphaël Jucobin, the Editor in Chief of Get French Football News, to get a breakdown on the Croatian midfielder.
---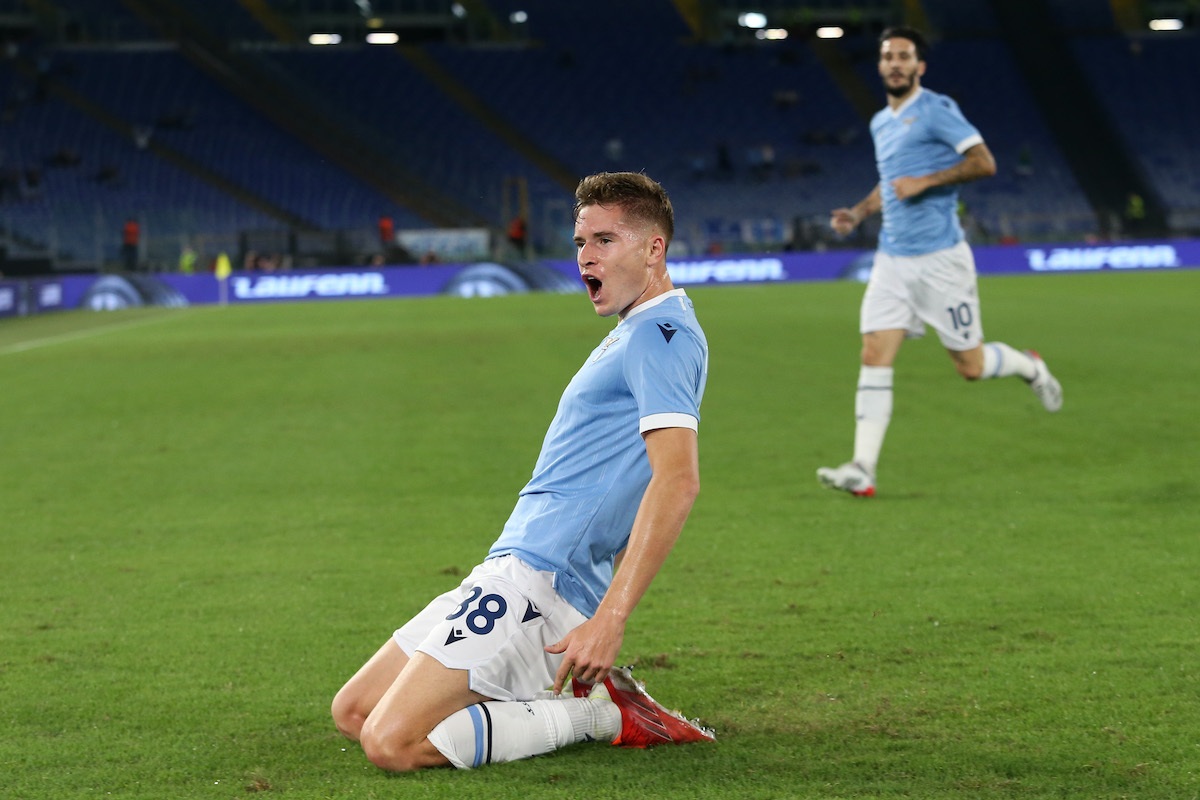 What does Toma Bašić bring to Lazio? What are his strengths and weaknesses?
Bašić is coming off the back of an admittedly poor season (although the same can be said of virtually all of his teammates) in which he probably hasn't given the best account of himself and his qualities. That said, generally speaking he's a very dependable all-rounder of a midfielder, particularly when it comes to getting forward with his driving runs up the pitch and his defensive contributions in putting pressure on the opposition ball carrier. His passing patterns can be quite risk averse and one-dimensional, and he often has trouble tracking back quickly enough, but these are issues which I imagine would lessen under the management of Maurizio Sarri.
How will Bašić be remembered in his time with Bordeaux? What does the departure mean for Bašić and how will it impact them?
I think Bašić will be remembered as a decent player who on a few occasions stood out in an otherwise dysfunctional team. There's quite clearly a player in there but given the often-catastrophic circumstances he's had to endure on and off the pitch at Bordeaux he's not been able to fully show that yet. He's had the misfortune of playing for Bordeaux at the peak of the off-the-pitch chaos which has seen the club go through four different ownerships and avoid liquidation by the skin of their teeth.

For example, his time at the club got off to a comically bad start when we forgot to add him to our Europa League squad list right after he'd arrived the previous summer. Once that gaffe subsided, though, he would put in some good if inconsistent performances, although only really becoming a consistent starter in his final season. It's difficult to say how his departure will affect us, seeing as we've completely overhauled the squad this summer and brought in a new manager in Vladimir Petković. His replacement, Brazilian midfielder Fransérgio, had a fairly poor debut (4-0 loss to Nice), but it remains to be seen whether he will adapt moving forward.
How do you see Bašić fitting into Maurizio Sarri's system compared to the coaches he's played under at Bordeaux? How do you see Bašić's 2021/22 season playing out?
He's played under five different managers in his three years at Bordeaux, but generally speaking his most characteristic role has been as part of a pivot alongside a more defensive partner (usually Otávio), so it'll be interesting to see how he slots into Sarri's 4-3-3. I imagine that this season he'll serve as the understudy to Milinković-Savić, and learn from his midfield colleagues and new manager to develop into a more well-rounded player.
Do you believe Bašić will be able to transition from Ligue 1 to Serie A?
We've seen plenty of examples of Ligue 1 midfielders making the switch to Italy relatively seamlessly so I wouldn't be worried for him in that regard. It'll be interesting to see how he adapts in a more attack-minded style of play and whether that can bring out the best in him – I think his quality on the ball will serve him well in adjusting to a sudden change from the relatively stale football he's used to playing with Bordeaux.
In recent seasons, Lazio have managed to sign marquee players for a relatively low price. Does Bašić have the potential to become the next Luis Alberto/Sergej Milinković-Savić with Lazio?
I wouldn't say he's your marquee signing (for me that's Mattia Zaccagni, fantastic player) but he's a dependable option who will give you increased midfield options. It would probably be jumping the gun to say he can reach the level of someone like Sergej Milinković-Savić, but I do think he has the innate talent to develop into a good player as long as he irons out some of his defensive faults and consistency issues. His driving runs forward, often fending off defenders with ease, can make him an interesting asset to this Lazio side.