2021 was a year of ups and downs for Lazio, with sweeping changes taking place amidst an air of consistency in Rome. Let's take a look back at the last 12 months and examine the team's year.
January: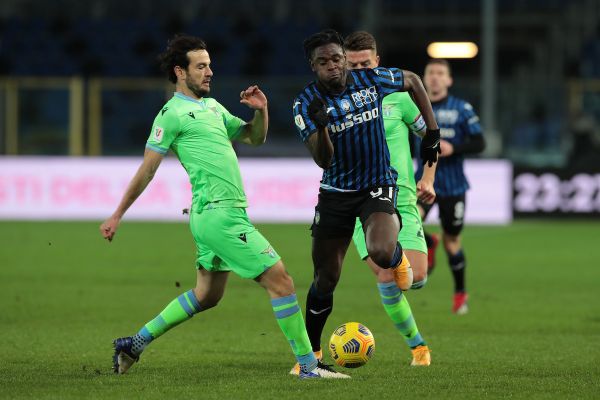 Games played – 8
Wins – Fiorentina (2-1), Parma (0-2), Roma (3-0), Sassuolo (2-1), Atalanta (1-3), Parma (2-1)
Draws – Genoa (1-1)
Losses – Atalanta (3-2)
Lazio's year started well under previous coach Simone Inzaghi, with six wins in the league and only one draw. Their cup campaign was a little lacklustre, with a win over Parma putting the team in the quarter-finals against Atalanta, which they lost 3-2 in Bergamo.
In the January transfer window, Lazio signed only one player, securing Mateo Musacchio on a free transfer. Whoops.
February: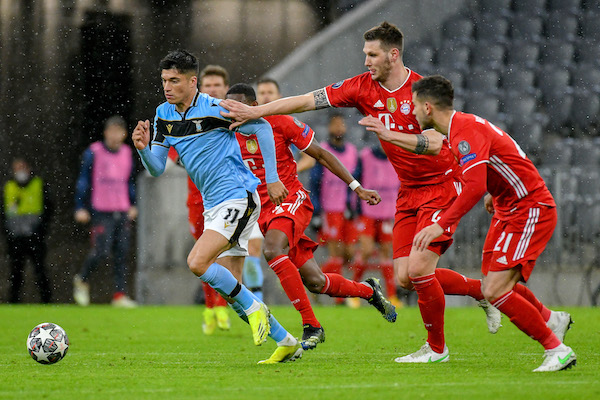 Games played – 6
Wins – Cagliari (1-0), Sampdoria (1-0)
Draws – N/A
Losses – Inter (3-1), Bologna (2-0), Bayern Munich (1-4), Bayern Munich (2-1)
The Biancocelesti's Champions League run drew to a predictable end this month, with two tough legs against the German giants ending their participation in the competition, understandable considering the strength of the Bundesliga side.
A tough loss to eventual Scudetto winners Inter was also understandable, although the 2-0 loss away to Bologna was a harder pill to swallow.
March: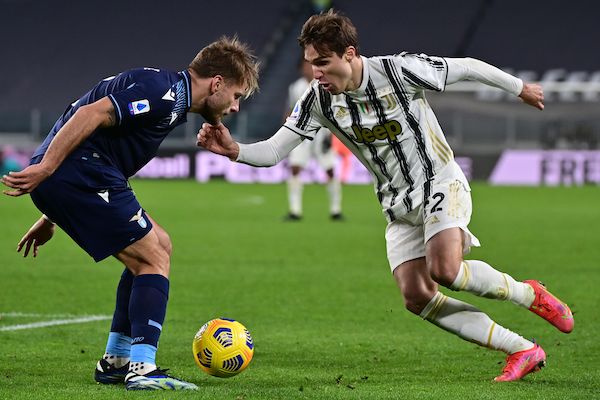 Games played – 3
Wins – Crotone (3-2), Udinese (0-1)
Draws – N/A
Losses – Juventus (3-1)
March kicked off with a frustrating 3-1 away loss to Andrea Pirlo's Juventus, but wins against provincial sides Crotone and Udinese closed out the month in a positive way.
The major controversy of this month was Lazio's case against Torino following the reported positive COVID cases in the match. It also seemed as if Inzaghi would renew his contract with the club, and we all know how that ended…
April: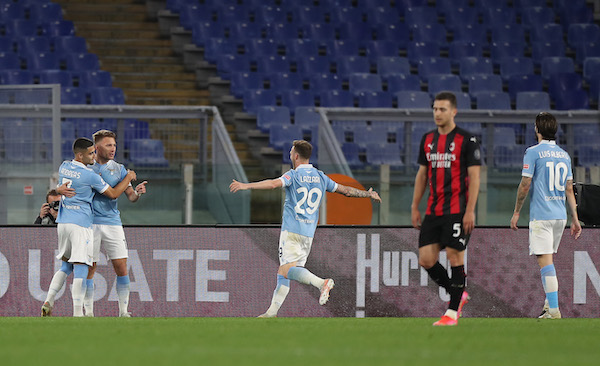 Games played – 5
Wins – Spezia (2-1), Hellas Verona (0-1), Benevento (5-3), AC Milan (3-0)
Draws – N/A
Losses – Napoli (5-2)
A decent month for Lazio, although a thrashing to Napoli was not a highlight for the Roman club. The Biancocelesti also lost their appeal in court, with president Claudio Lotito being given a 12 month ban and a larger fine following the Torino situation.
It was also reported by sporting director Igli Tare had reached a contract renewal agreement with Inzaghi, giving the fans hope ahead of the Italian coach's eventual departure.
May: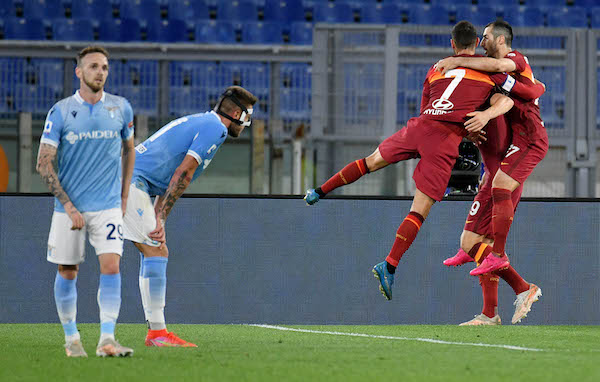 Games played – 6
Wins – Genoa (4-3), Parma (1-0)
Draws – Torino (0-0)
Losses – Fiorentina (2-0), Roma (2-0), Sassuolo (2-0)
The final month of Inzaghi's time in charge of the club, a lacklustre end to a positive five years in the Italian capital. The coach officially left the team on 27th May, a surprise to many fans considering that a renewal seemed all but a given during the previous months.
President Lotito worked hard to find a replacement for Inzaghi this month, with Gennaro Gattuso in particular being linked to the job, before the Biancocelesti president eventually secured a meeting with Maurizio Sarri, something that excited the Roman club's fans.
June: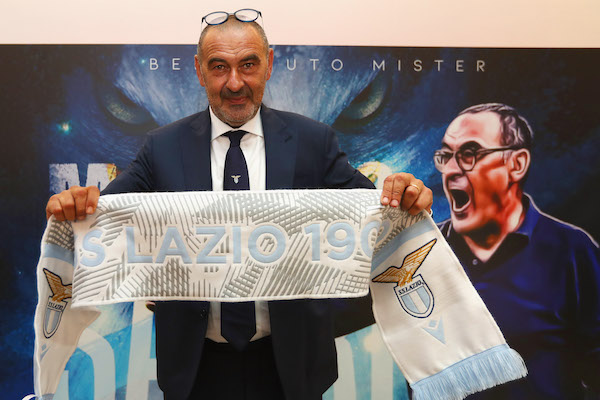 Sarri's appointment was officially confirmed in June, signalling the start of a new era in Rome. Lazio then worked to find the right players to reinforce the Italian coach's squad. Inzaghi signed for Inter, upsetting for Lotito considering the meeting where an agreement seemed to have been reached.
Multiple players also departed from the Italian capital this month, with Marco Parolo and Senad Lulic both leaving the team after multiple years of service. Musacchio also left, alongside Andreas Pereira and Wesley Hoedt.
July:
Lazio worked harder in the transfer market in July, with the month kicking off with the signing of young Serbian defender Dimitrije Kamenovic – a strange transfer, considering that he was not ultimately registered for the first half of the season.
Elseid Hysaj also signed for the club on a free transfer, reuniting with Sarri. Later in the month, Felipe Anderson and Luka Romero joined the team, two exciting additions that gave some hope to the Biancocelesti faithful. The reports that Joaquin Correa would be sold started to heat up as well, following Inzaghi's appointment at Inter the previous month.
August: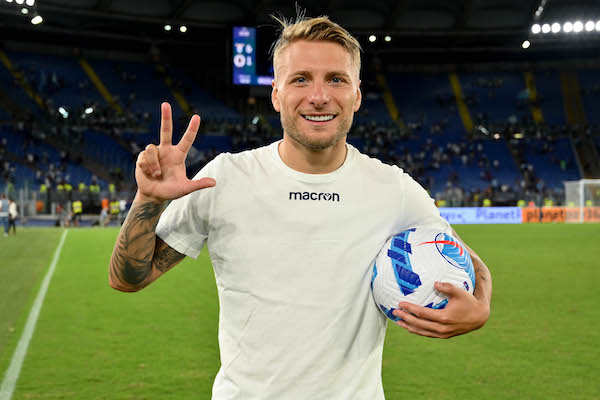 Games played – 2
Wins – Empoli (1-3), Spezia (6-1)
Draws – N/A
Losses – N/A
The final month of the summer transfer window. Pedro switched from Roma to join Lazio half-way through the month, a strong addition to the squad, although many were concerned that the Spanish veteran was past his best. It's fair to say, now, that he isn't.
Toma Basic and Mattia Zaccagni also joined the Biancocelesti, two more strong additions to the team by Lotito.
Three first team regulars left Rome in August; Correa joined Inter on a loan deal with a conditional obligation to buy attached, Felipe Caicedo signed a three-year contract with Genoa and Mohamed Fares join the Rossoblu on a loan deal with a buy option attached.
The 2021/22 Serie A season kicked off, with Sarri overseeing two wins over two provincial sides to start his time in Rome in the best possible way. Star striker Ciro Immobile netted a hattrick in the latter match, a great start to his campaign.
September: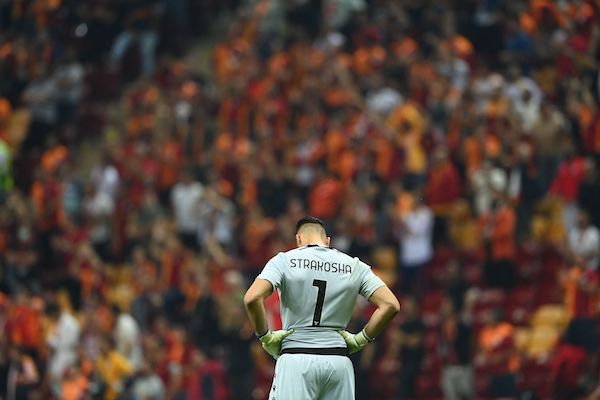 Games played – 6
Wins – Lokomotiv Moscow (2-0), Roma (3-2)
Draws – Cagliari (2-2), Torino (1-1)
Losses – Galatasaray (1-0), AC Milan (2-0)
Lazio's Europa League campaign kicked off in September with a painful loss to Galatasaray; Thomas Strakosha's disastrous mistake secured the three points for the Turkish side, but the player still put his head down and worked hard.
Dropped points against AC Milan, Cagliari and Torino were signs of the struggles adapting to Sarri's 4-3-3 system, although a derby win over rivals Roma capped off the month with a smile.
October: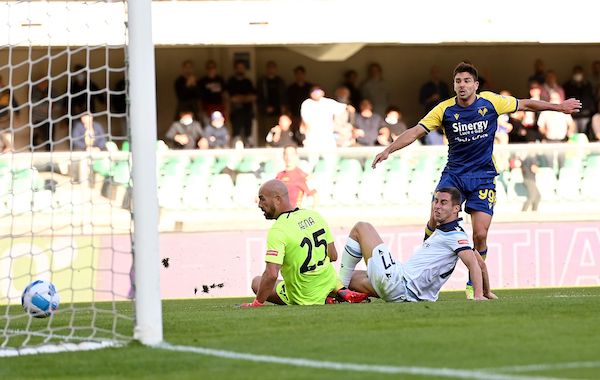 Games played – 6
Wins – Inter (3-1), Fiorentina (1-0)
Draws – Atalanta (2-2), Olympique Marseille (0-0)
Losses – Hellas Verona (4-1), Bologna (3-0)
Another inconsistent month under Sarri; an enjoyable win over Inzaghi's Inter was the highlight of the month, but the two losses to Verona and Bologna caused some fans to lose faith in Sarri's system.
November: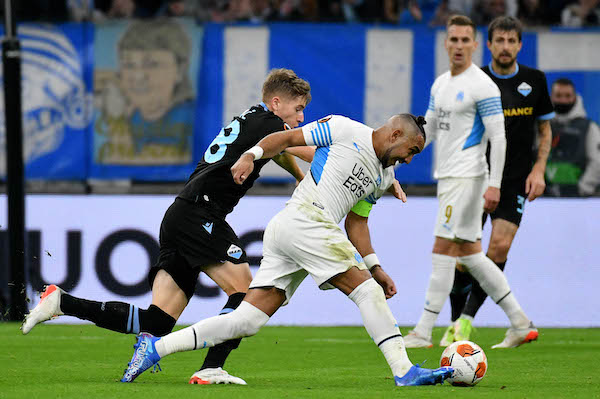 Games played – 5
Wins – Salernitana (3-0), Lokomotiv Moscow (0-3)
Draws – Olympique Marseille (2-2)
Losses – Juventus (0-2), Napoli (4-0)
Lazio secured the wins in two matches that they expected to, and a 2-2 draw with Marseille was fair considering the evenness of the match.
Losses to Juventus and Napoli, however, were a sign that the team would need time before becoming a top squad under Sarri.
December: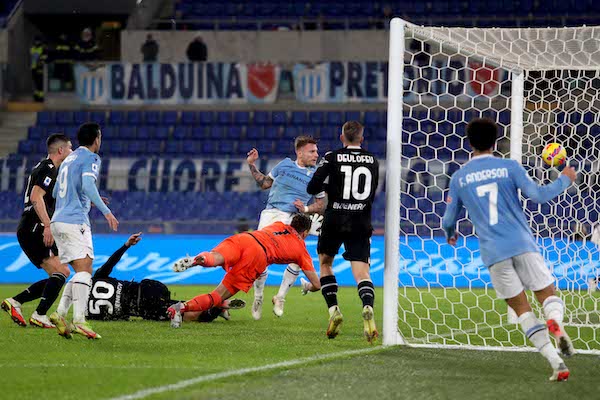 Games played – 6
Wins – Sampdoria (1-3), Genoa (3-1), Venezia (1-3)
Draws – Udinese (4-4), Galatasaray (0-0)
Losses – Sassuolo (2-1)
Lazio's 2021 ended with important wins over weaker opponents, an exciting eight-goal draw with Udinese and a lacklustre goalless draw with Galatasaray, leaving the Biancocelesti in second in Group E of the Europa League.
A loss to Sassuolo was a further sign of the team's inconsistency, although Sarri's work was now slowly starting to bear fruit, with the play looking quicker and more exciting.
Player of the Year: Ciro Immobile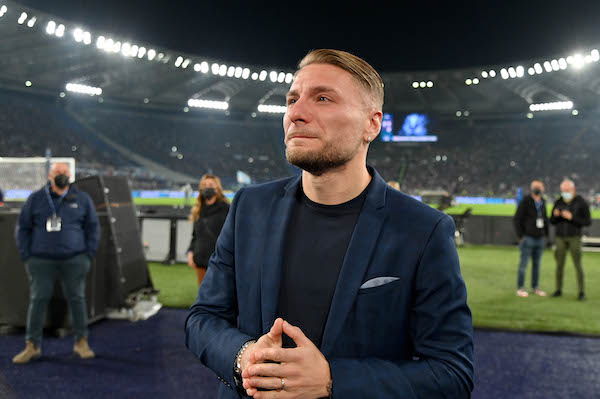 It's hardly a surprise that the 31-year-old Italian striker is our Player of the Year. The club captain remained a consistent threat under both Inzaghi and Sarri, netting 24 goals across the calendar year despite the massive shift in systems.
Immobile is the leader and the talisman of the Lazio squad and his work both on and off the pitch is nothing less than exemplary.
Disappointment of the Year: Vedat Muriqi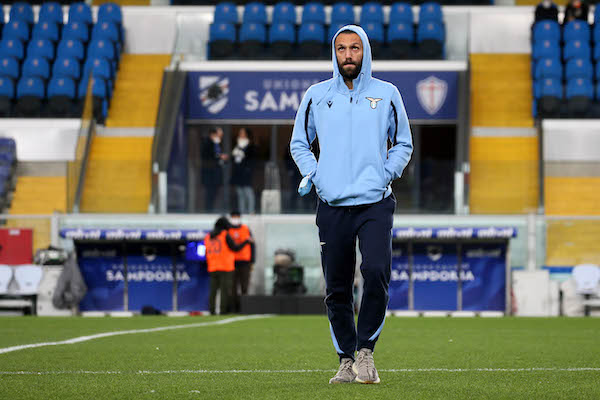 Another unsurprising pick. The 27-year-old Kosovan forward cost the Biancocelesti around €20 million back in September 2020 and many were excited to see if he could continue the form he found with Fenerbahce. Nope.
Muriqi has only scored two goals in 48 appearances for the club, being one of Tare's worst transfer moves in years. His current market value is around €6 million and the club are incredibly keen to re-home in this month's transfer market, wanting to end this frustrating chapter.
Surprise of the Year: Pedro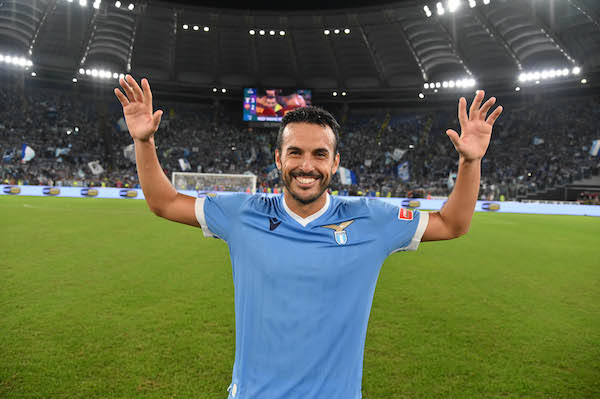 When the 2010 World Cup winner moved across lines in Rome in the summer, many were surprised. The Spaniard wasn't particularly impressive with the Giallorossi, but he has been one of the Biancocelesti's top players this season under Sarri, performing incredibly well and helping the squad adapt to the change in system.