Lazio fans are excited to see their first set of shirts under new kit supplier Mizuno, hoping the Japanese company provide something inspiring after a few years of Macron boredom.
The new shirts are expected to be officially revealed at the start of next month when the team carries out their pre-season training camp in Auronzo di Cadore. Mizuno are set to shake things up this year, giving all three shirts a distinctive design.
La Lazio Siamo Noi details how Lazio's kits are set to look for the upcoming 2022-23 season. Please note that none of the designs seen below are final and are subject to minor changes.
Lazio 2022-23 Home Kit
The home shirt has immediately generated buzz. The Roman club's home kit will see vertical stripes of a light blue and grey, with the grey stripes containing a stylised eagle in a repeated fashion.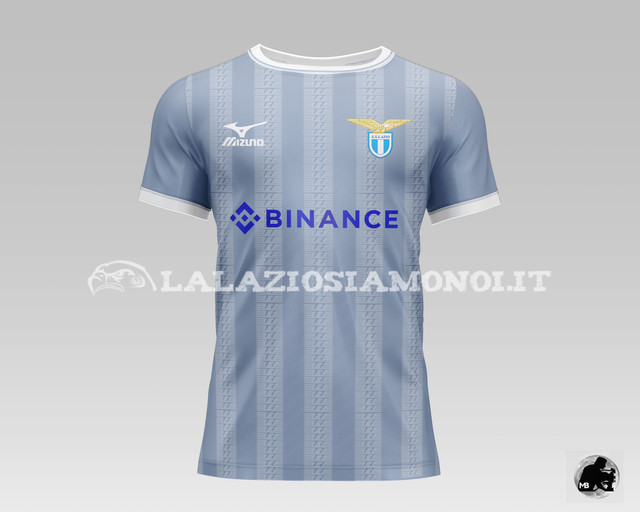 Lazio 2022-23 Away Kit
The away shirt is a clean white with a navy neckline and sleeves. All three components on the front, from badge to sponsor, will share the same navy colour.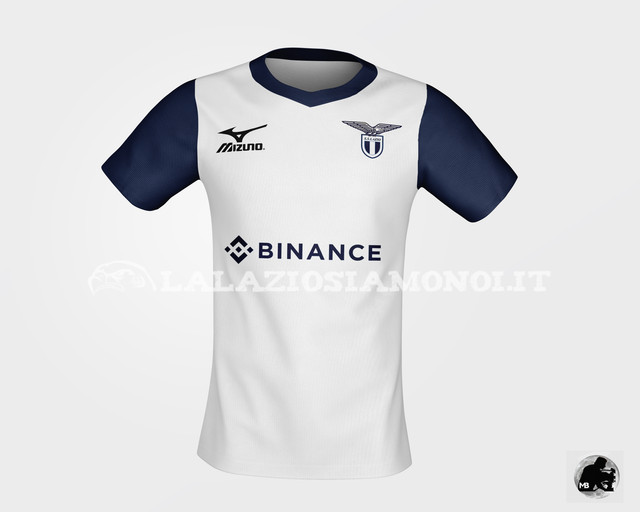 Lazio 2022-23 Third Kit
The third shirt is the most striking; a green-lime green wave dominates the top third of a black base. The badge will use the stylised eagle design again, like this year, and the neckline and sleeves will be a light shade of blue.