Lazio have announced that season tickets for the 2022-23 Serie A campaign will go on sale this week.
The statement details how the first round of Lazio season tickets will be released on 23rd June at 10am local time. From tomorrow until 20th July, current season ticket holders will be given priority to renew their tickets and either keep their seat or choose a new one. Non-priority tickets can also be purchased in this period.
From 21st July to 10th August, Lazio will open the general sale of their season tickets, allowing fans to secure a ticket valid for the 19 Serie A home games and the first home match of the Coppa Italia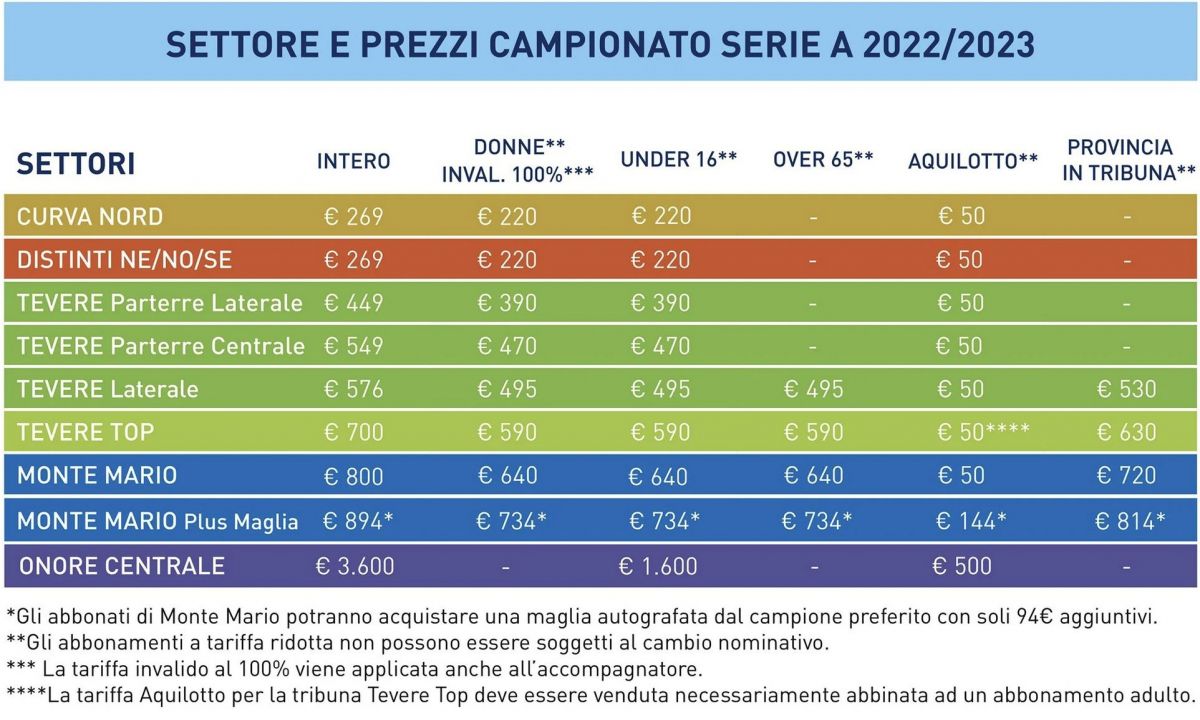 Lazio season tickets in the Curva Nord and the Distinti stands cost €269 for men and €220 for women and under 16-year-olds. In the Tevere stands, price start at €390 and rise up to €700. The most expensive tickets available are for the Onore Centrale section, which cost a staggering €3600, although these tickets do allow the holder to sit on the sidelines once during a first team warm-up.
Other benefits for Lazio season ticket holders include free shirt personalisation at the Lazio Style shops in Rome, as well as various minor bonuses depending on the ticket purchased. For example, those who purchase the Monte Mario grandstand season ticket will be able to buy a signed shirt of their favourite Lazio player for only €94 extra.