Lazio and Mizuno unveiled the home and away kits for the upcoming 2022-23 season at an event in Rome today.
The Biancocelesti and the Japanese sportswear company wanted to introduce their new partnership with a bang, organising an event at Piazza del Popolo in the centre of Rome this evening. A number of special guests and fans were present, and some charity initiatives were also held.
Lazio unveiled their new kits for the upcoming season, with the home kit featuring a classic Biancocelesti design, using sky blue and white as the main colours. It also features the stylized eagle in a repetitive fashion and both the Mizuno and the Binance logos in navy blue.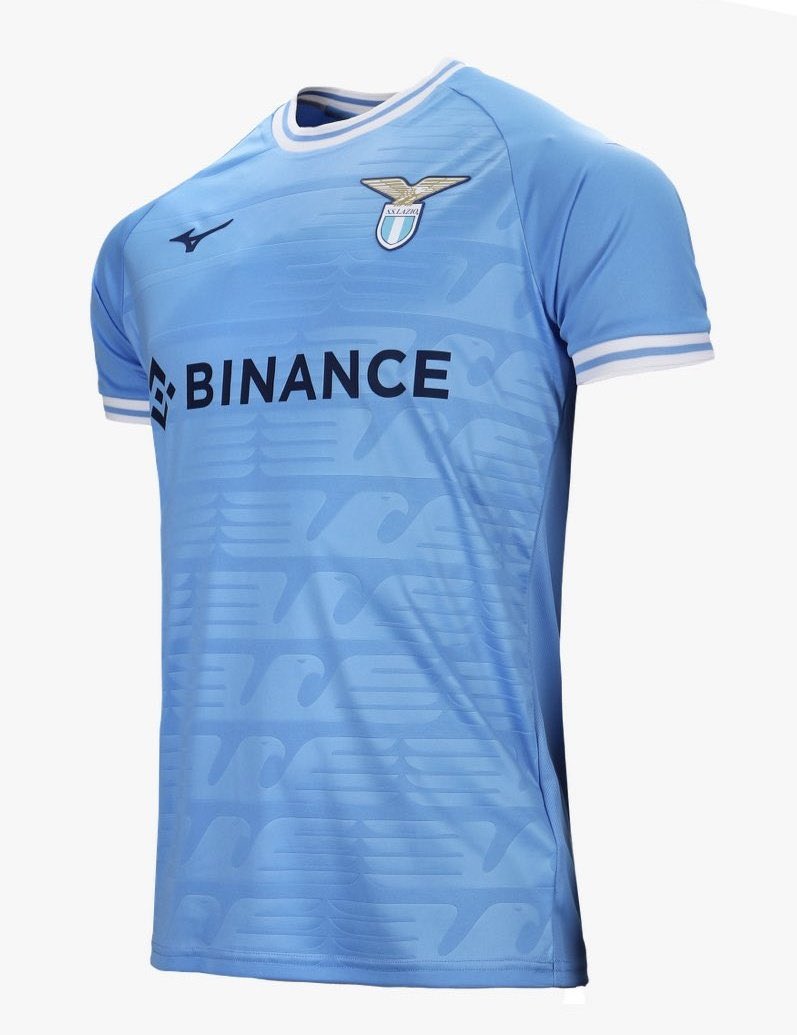 The away kit features a black base and a yellow and green stripe across the top in a wave-like fashion, with the Mizuno logo in white and the Binance logo in gold.