Lazio have progressed to the Round of 16 of the Europa Conference League and have the chance to put together a serious campaign in Europe.
The Biancocelesti looked sluggish and inconsistent in the Europa League group stage this season and ultimately finished third in their group behind Feyenoord and FC Midtjylland. For fans, this was nothing too unusual, with the team often looking below their usual standards in Europe.
Things were hardly more exciting in their Conference League play-off tie with CFR Cluj, where they secured a 1-0 aggregate win. It was quickly apparent that Maurizio Sarri and Lazio's focus was still on Serie A and neither performance against the Romanian outfit was particularly inspiring. Reading guides on trusted bingo sites, which can provide you with the best information and the most rewarding bonuses to help you enjoy yourself when football falls short of your expectations.
Nevertheless, now Lazio have been drawn against Eredivisie side AZ Alkmaar in the Round of 16, setting up an exciting tie against a hungry team. The hope amongst many supporters is that the team will look to rise to the occasion and give the Conference League the same level of respect as they do to Serie A.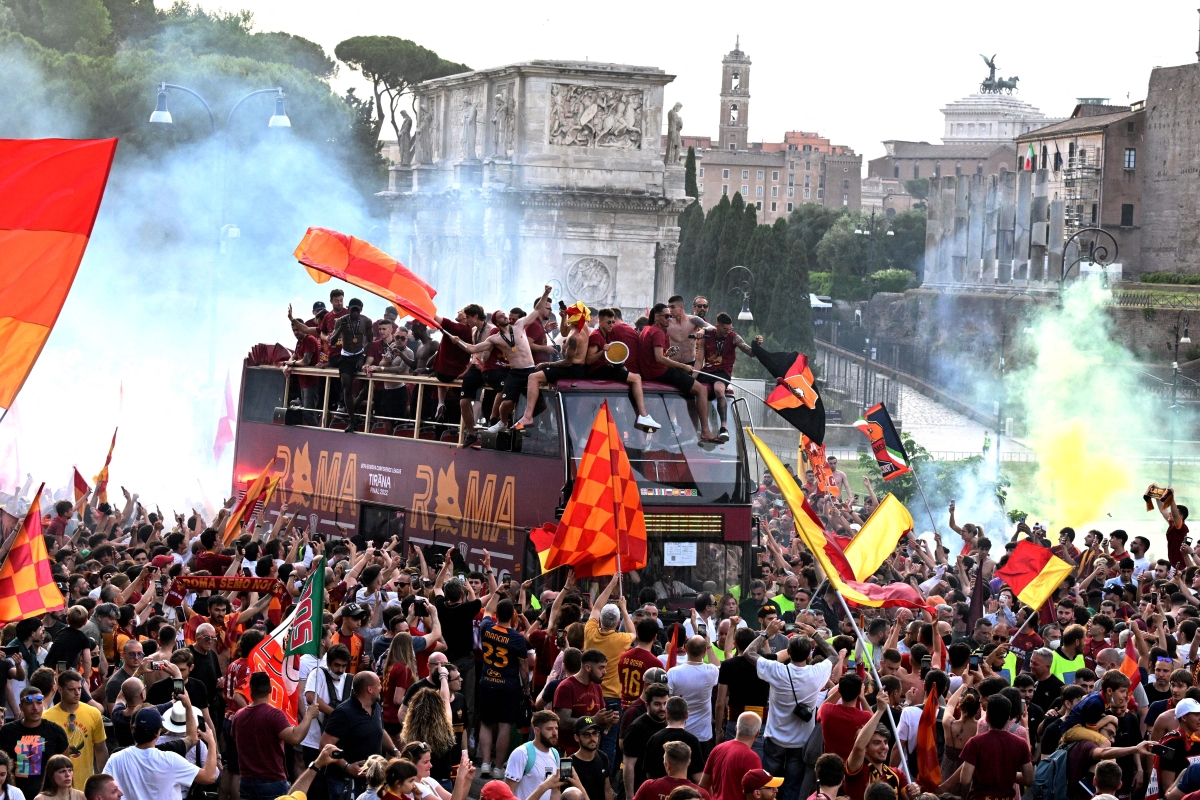 Last season, intercity rivals Roma fought hard to lift the Conference League, beating Feyenoord in the final. Their supporters celebrated widely in the streets of the Italian capital, unbothered about the fact that the victory came in the third tier of European competition.
Earlier this campaign, both Sarri and sporting director Igli Tare expressed confusion about the competition and essentially suggested that it wasn't worth the effort, but things have clearly changed since then.
Lazio are no longer in the Coppa Italia and look in danger of slipping behind in the race for a Champions League finish, putting them in a strange spot as the season starts to enter its final stages.
Third tier or not, the Conference League is a major European honour, something Lazio haven't lifted in decades, and what better way to show the team's growth under Sarri than to snatch the trophy from their intercity rival, giving the players something to show for their hard work over the last 18 months.
Looking at the other teams still in the Conference League this season, Lazio are clearly one of the favourites, with the toughest competition likely coming from West Ham, Nice and Villarreal.
A definitive win over two legs against AZ Alkmaar could give the team belief that the title is within grasp, but this relies on Sarri and Lazio keeping focus on the Conference League, something they may be unwilling to truly do.